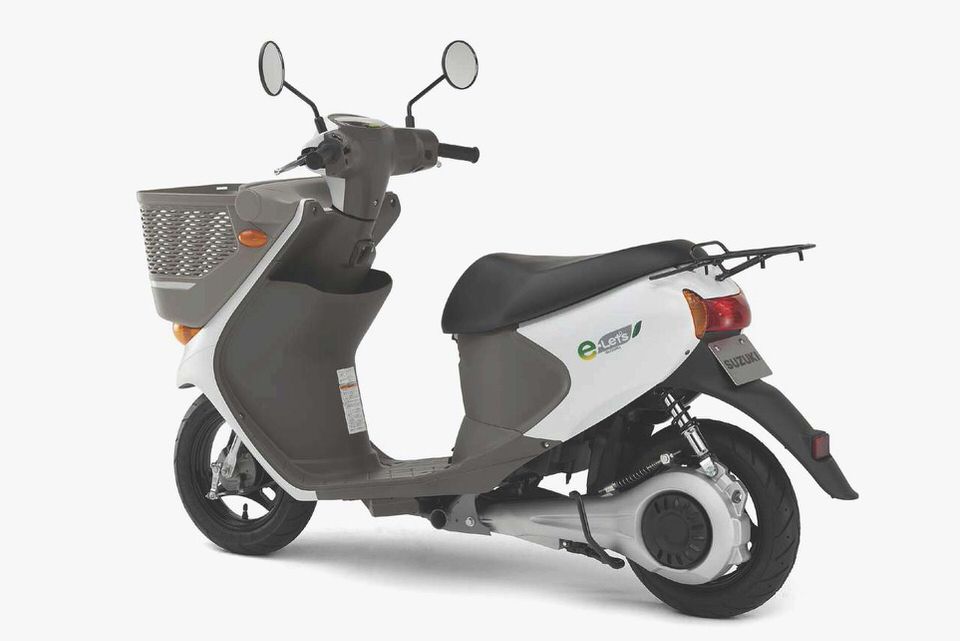 Related Photo:
It may be a match made in heaven: electric scooters. What's not to like?
Battery limitations mandate light weight. Scooters are light.
It takes a lot of battery power to propel a vehicle to high speeds. Scooters, at least the smaller ones, are not expected to hit high speeds.
Scooterists generally want their machines to be easy to operate; just get on, twist the throttle, and go. Most electric motorcycles of all types have no clutch or gears; just get on, twist the throttle, and go.
The math of this equation is not lost on manufacturers. Here are a few of the available offerings out there now or in the offing.
BMW/Mini
This one is still in the concept stage, but with three fully developed models being shown it seems a solid bet that it's coming soon. Mini, the tiny-car manufacturer that is part of the BMW organization, unveiled the Mini Scooter E at the Paris Motor Show in October.
No price was announced, although it was expected to be something over $6,000, which is a heft price for a scooter. Performance details are also currently unavailable, although charging would be handled by a standard plug that retracts into the body. It is also designed to use the rider's smartphone as a key.
Honda
Honda announced back in April that it will start leasing its EV-neo electric scooter in Japan this month, with plans for sales not released. This is Honda's way, having leased a small number of electric motorcycles for a few years in the 1990s.
According to reports, the EV-neo will require 4 hours for a full charge but an 80 percent charge can be handled in 20 minutes using special rapid charging equipment. Honda says EV-neo provides performance equivalent to that of mass-market under-50cc gasoline engine motorcycles.
Piaggio
Piaggio is know for doing things differently so why change now. What they are offering is not a fully electric version of their three-wheeled MP3, but a hybrid. According to the company, The Piaggio MP3 Hybrid incorporates a 'parallel' hybrid drive in which a combustion engine and an electric motor are mechanically and electronically linked and simultaneously supply power to the wheel in perfect synergy.
One benefit of the hybrid, of course, is that it overcomes the issue of limited range based simply on battery capacity. The electric-only range is given as 40 miles, which for the use many scooters are given, would be sufficient most of the time. The price is between $8,000 and $9,000.
That's plenty for a scooter, but two propulsion systems cost more than one.
Suzuki
Another one still on the drawing board is Suzuki's e-Let's electric scooter. Suzuki is developing the scoot in conjunction with Sanyo, which has extensive experience with technologies for motor control and rechargeable batteries. The scoot recharges from a household outlet and has a range of about 18 miles.
USYI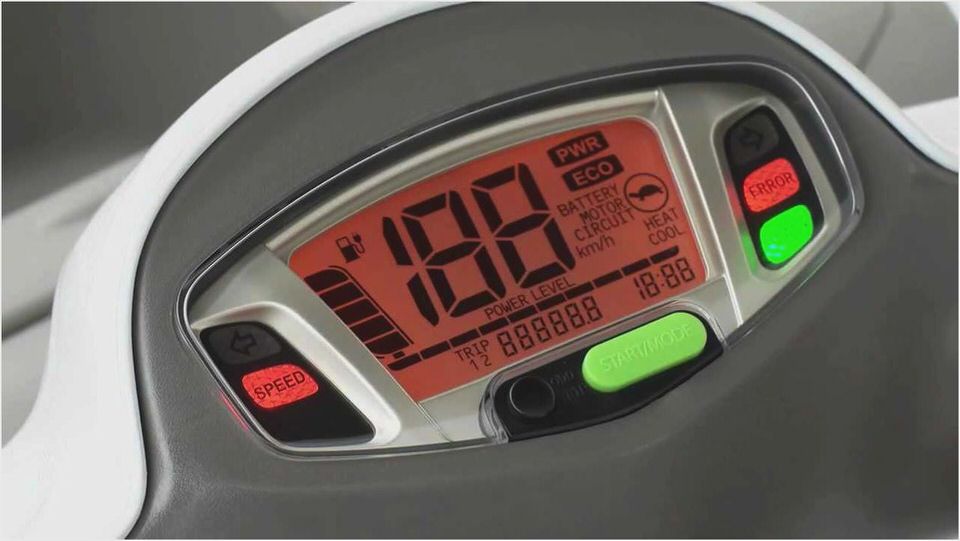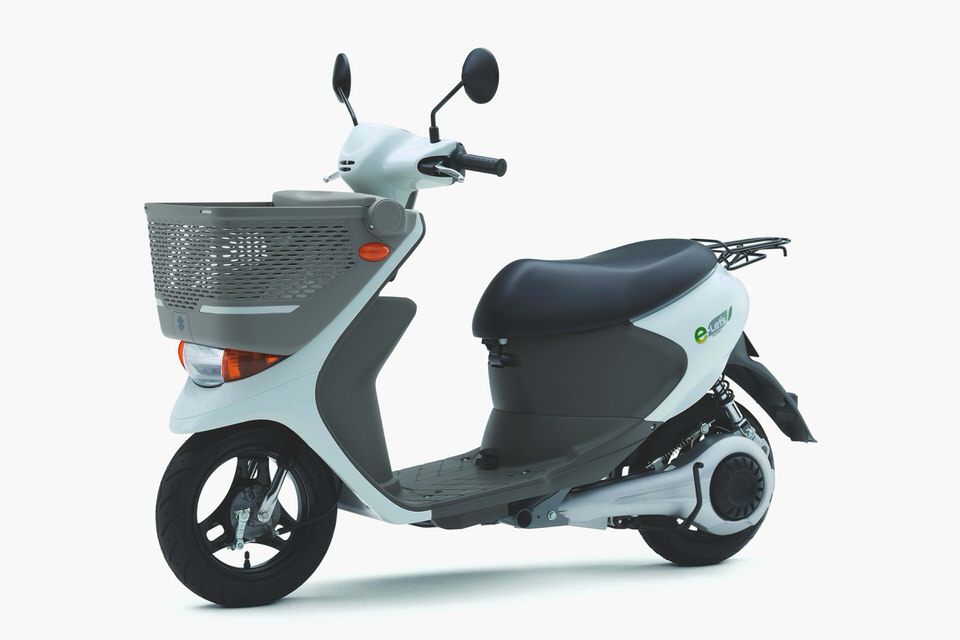 This one is an odd one. USYI, or US Yachts International, is in the business of building yachts. At the same time, they have a subsidiary, Motofino USA, that builds scooters, motorcycles, and ATVs.
When you pull your yacht up to the dock, how do you get around on land. How about an electric scooter?
The scooter in this case is called the Capri. With a top speed of 25 mph, a range of 32 miles, and weighing 187 pounds, what better choice could you have for your yacht? Heck, you could even use one if you don't own a yacht, I'm sure the sellers won't object.
The price is $1,399.
Vectrix
Vectrix has been selling its VX-1 for several years now. This larger scoot has a top speed of 68 mph and will take you 35-55 miles on a charge, depending on how you ride. It definitely won't take you 55 miles at 68 mph.
Although the company had unveiled a concept electric superbike awhile back, a bankruptcy seems to have put those plans on hold, but the company itself is back and continues to produce scooters. The price is hefty, just like the scoot, at $11,000, but Vectrix has discussed releasing a couple smaller models priced around $5,000.
Yamaha
One fact that emphasizes the potential perceived for electric scooters is the number of major manufacturers dipping their toes into the niche. Yamaha is another. For the tuning fork company, the model is its EC-03. A very spare, and therefore light-weight, machine, it is currently targeted for the Asian market.
The EC-03 was to go on sale in September with a price tag of $2,800. The range is given as 26 miles.
1997 Suzuki Bandit 1200 Super Streetbike
Pielangbikers.com View topic – REVIEW – The New Suzuki GSR 750…
2011 RMZ450 Review: Roger's last Suzuki – RM-Z 450 – ThumperTalk
2013 Mazda CX-5 Prototype First Drive
Suzuki GSX1400 – Suzuki Wiki