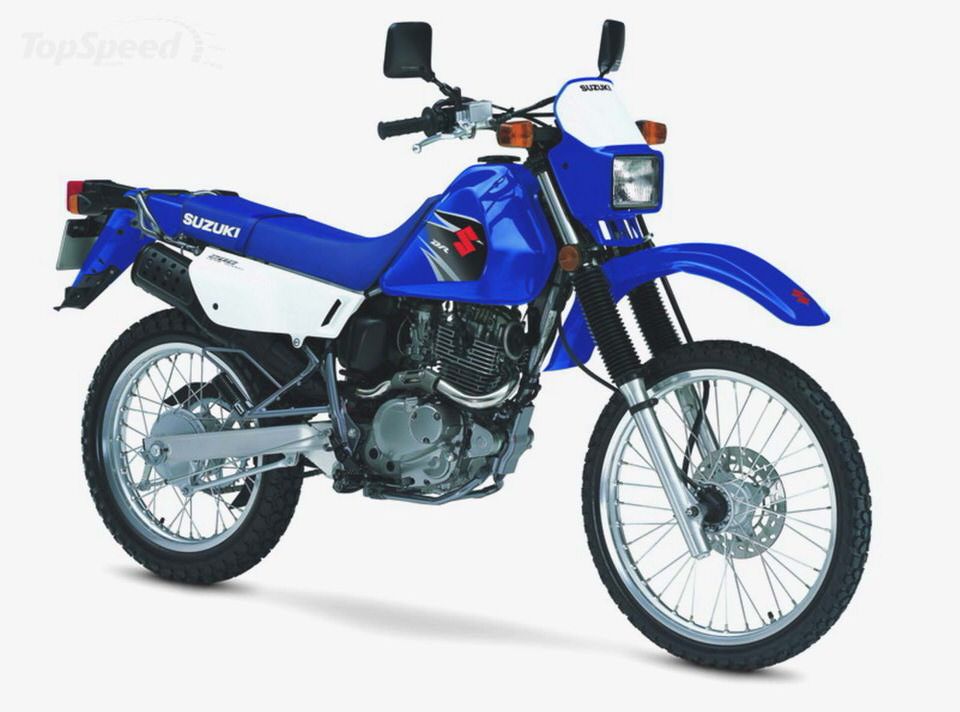 Gallery: First Look at the Suzuki Burgman 200
Feb 11 • Suzuki • 253 Views • No Comments
In my opinion, the 200-300cc range is the sweet spot for any city-oriented two wheeler. A scooter that size is small enough to be light, manageable and easy to maneuver, yet powerful enough to really get out of its own way and big enough to comfortably haul a pillion. Luckily, this range of scooters is seeing some interesting growth in terms of choices in the marketplace.
For example, Suzuki's new baby Burgman, the Burgman 200 offers all that Suzuki maxi-scooter pedigree of the 650 Executive in a smaller, more compact package. Suzuki hasn't released the Burgman 200 for sale yet here in The States, but we were able to spend a little time with it (albeit on a pedestal) at the Progressive International Motorcycle Show (IMS).
The first thing that one will notice about the Burgman 200 is its size. This is not a Burgman 400 with a smaller engine. This is an entirely separate chassis setup unique to this model. Its visual footprint lands somewhere in between Honda's PCX-150 and Forza 300 models. Unfortunately its design is much less modern.
While not unattractive, the baby Burgy shares the same, long-in-the-tooth design language of the larger Burgmans. It's that late '90s spacecraft shape that tries to hint at some vision of the future, but then doesn't quite commit to it enough to actually look interesting. It's inoffensive but unexciting.
When compared to its big brother, the Burgman 200 is rather plain. It lacks many of the bells and whistles Suzuki's flagship model can boast, yet it's not without a few nice touches. The 200 has what appears to be a single, sizable glove box under the handlebars.
Unlike the Forza or offerings from Vespa, this glove box must be locked and unlocked with the key. So if the scooter is running and you need something from the glove box, you'll have to shut down to get to it.
The Burgman 200′s gauge cluster is large and easy to read, featuring an LCD panel between the clocks. Hand controls are typical OEM off-the-shelf units. They're dull, but materials are solid and at least the ergonomics are good even if the aesthetics are ordinary.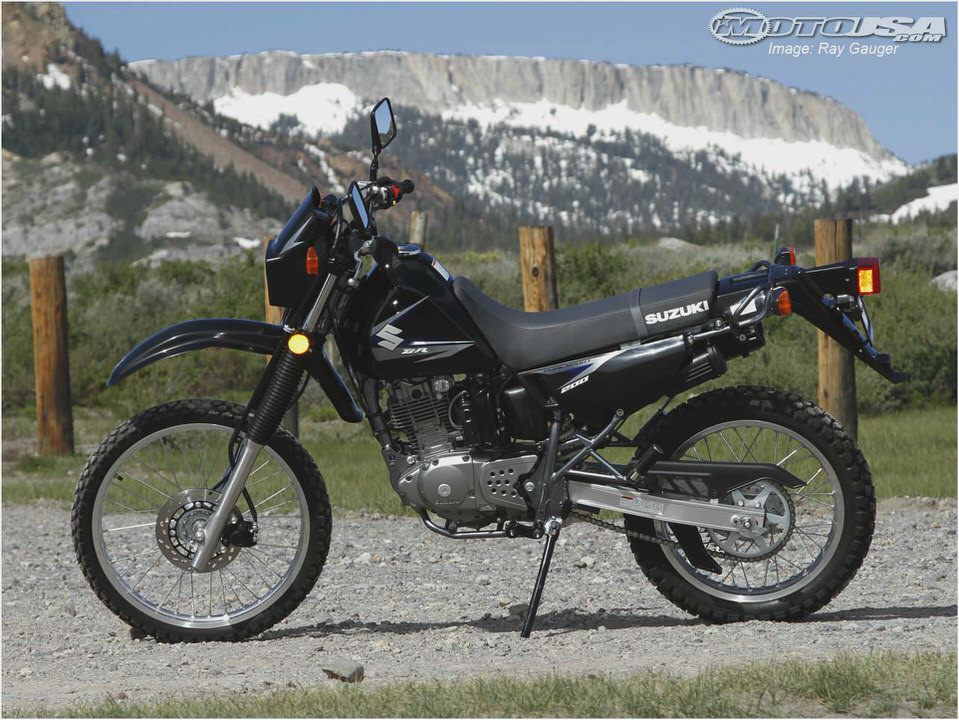 When going turns to stopping, the Burgman 200 should do very, very well presuming you option it up with ABS. Stock, the 200 is a two-disk system, with one up front and one in rear. Opt for the ABS, and Suzuki adds a rotor up front for duel disks — something quite remarkable for a scooter of this size. (Although their show model was a little confusing.
It had only a single disk, but that disk had an ABS sensor ring in it.) Thankfully Suzuki has seemingly chosen not to mimic Honda's fussy linked braking setup now standard across their scooter lineup.
At just 352 lbs, the Burgman 200 is light by about 75 lbs over its Honda rival. That's Vespa GTS 300 territory, actually, and rather impressive. Given the scooter's size, this is something Suzuki deserves some kudos for. With 12″ rear and 13″ front wheels, the Burgman 200′s riding dynamics should be pretty spry.
It should still feel like a scooter rather than a motorcycle thanks to that smaller wheel size. Light weight and highly capable braking should make the Burgman 200 quite fun to ride, but we'll have to evaluate that for ourselves with some seat time.
All in all, Suzuki certainly hasn't phoned it in on this smaller Burgman. It fits right in with their current lineup of scooters, which here in the USA, includes the Burgman 650 and Burgman 400 models. All three where in attendance at the IMS and it would appear that Suzuki, like Yamaha and Honda both, is starting to take its scooter offerings much more seriously.
That's good news for scooter fans everywhere.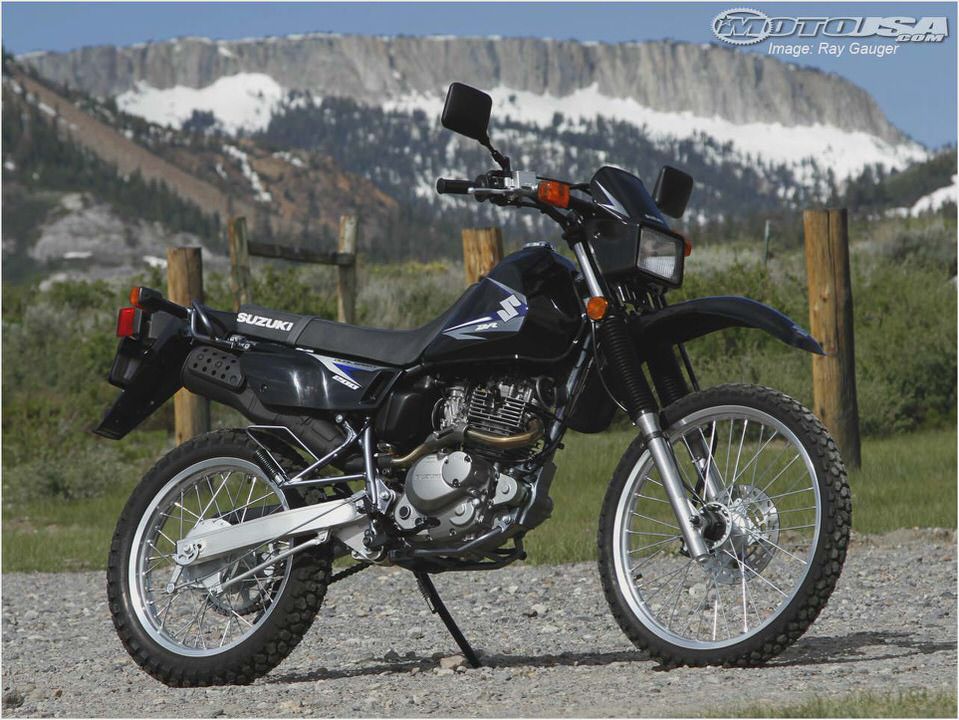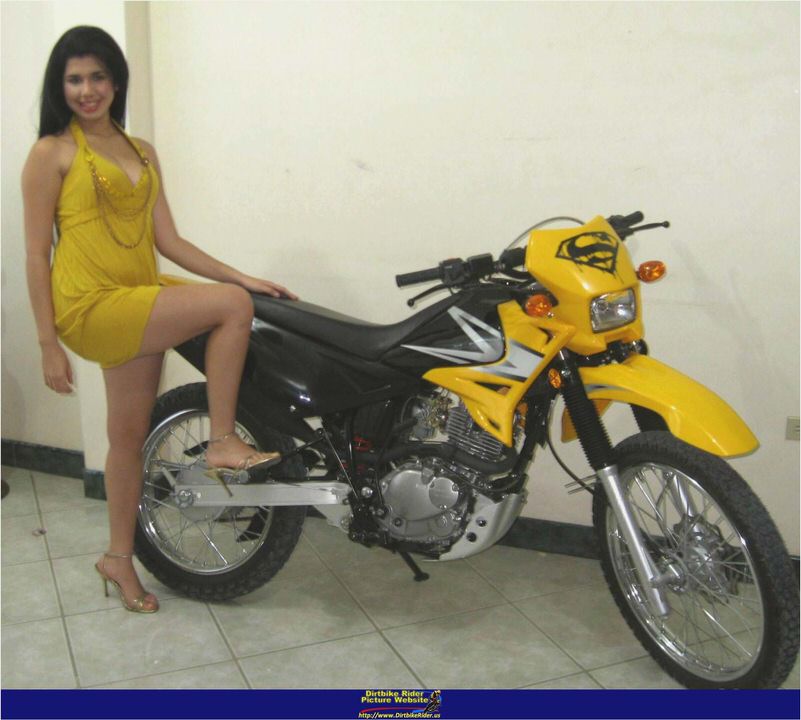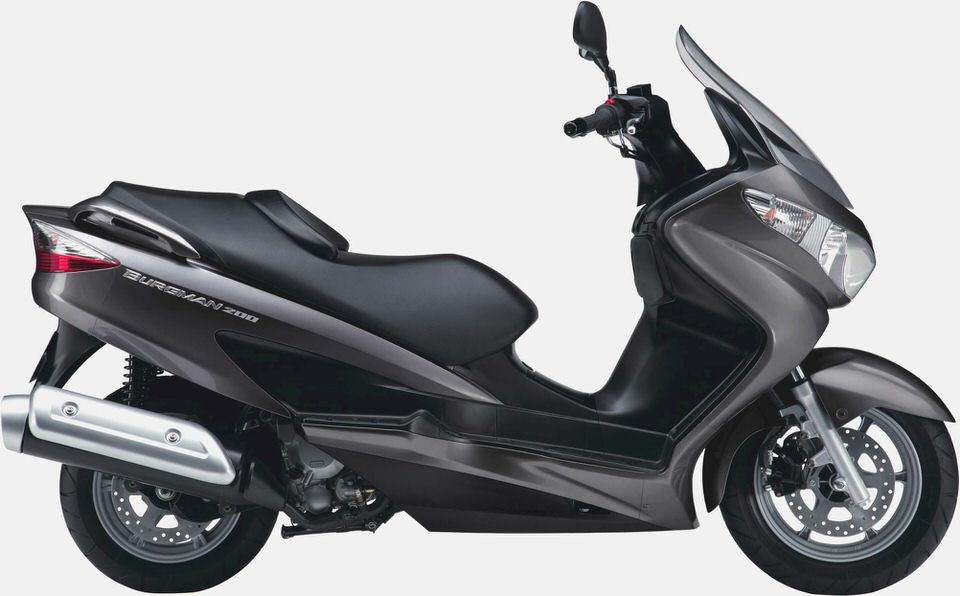 Suzuki SFV650 Gladius Review Motorbikes
Memorable Motorcycle: Suzuki SV1000 – Motorcycle USA
2004 Suzuki DR-Z250 Comparison – Motorcycle USA
Suzuki Burgman 400 Motor Scooter Guide
Specifications for the 1985 Suzuki GS700E eHow