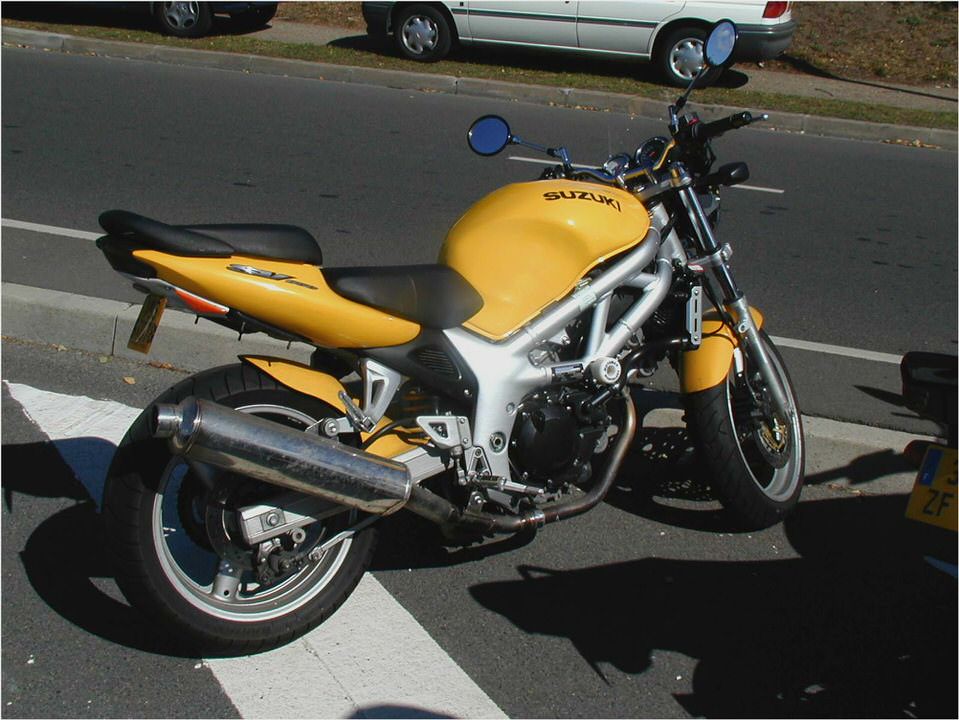 Me and Wee
All Rights Reserved © 2007 Thomas W. Day
The concise, well-edited, more politically correct version of this article can be found at the Minnesota Motorcycle Monthly website: http://www.mnmotorcycle.com/mmm/pages/2007/96/review96.htm
Sport bikes, including the standard SV650, are for kids (meaning anyone under 40) and folks who have not abused their bodies into a pile of creaking, rusting, decaying bones. That's not me. I have owned an SV650 for almost 30,000 miles and, while I like the bike, I missed my more multi-purpose Yamaha 850 TDM many times, especially on long trips. Particularly, I missed the relaxed knee bend of the TDM's riding position and the long, soft suspension.
Four hundred miles on the SV and my knees are seized, my neck feels like an Alien baby is trying to hatch from somewhere between the second and fourth vertebra, and my butt hurts so bad it's practically speaking to me. My longest day on the SV was about 820 miles from a campsite south of Thunder Bay to Sault Ste. Marie, Ontario and back to another campsite near Marquette, WI.
Granted, the camping didn't allow much recuperation the next day, although I slept like a dead man. Still, I could barely walk upright for two days after I got home and my neck was all but paralyzed for a week. I didn't travel more than 350 miles in a day on the SV since.
When the Suzuki V-Strom 650 arrived, in 2004, I started thinking about buying a WeeStrom. That's the slightly disrespectful nickname given to the Suzuki V-Strom 650 by its owners. The DL650 is the little brother of the V-Strom 1000 and the multi-purpose cousin of the SV650.
Even after my old-guy complaints, I like almost everything about the SV; particularly the motor. So, as soon as the V-Strom arrived I started watching for a good deal on a used bike.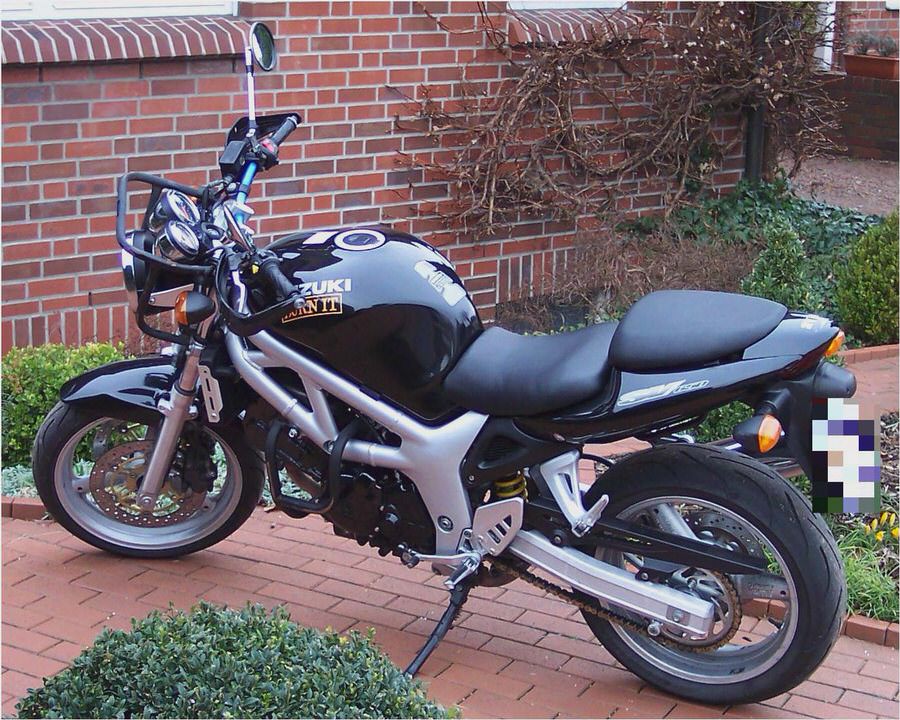 At the beginning of last summer, I found used V-Stroms with 50,000+ miles on the motor going for $5,500 and up. Mildly used bikes went for nearly $6,000, consistently. My brother talked to a bike broker and was warned, You'll be waiting until 2008 before you get one of these guys (even a 2004 DL650) for your price.
My price was the Kelly Blue Book value! However, I got lucky, late last fall (September, 2006). I bought a barely-used (1,400 miles) 2004 DL650 through eBay from a seller in Cincinnati.
We swapped money and paperwork at the Cincinnati Amtrak station. After a brief side-trip to the station's parking lot where I got used to the handling, brakes, and taller, less-nimble (than the SV650) weight distribution, I pointed my black horse westward. After a few hundred miles, the V-Strom began to feel familiar and downright comfortable.
It is a big bike, though, and many folks will not be able to get past the long-tall geometry of this motorcycle.
There are a bunch of things to take into consideration when you think of the advertised (versus the practical) purpose of an Adventure Touring motorcycle. I think this breed of bike is best represented (in the US) by the 1992 Yamaha TDM, or the Honda Transalp in 1988, or today's BMW F650GS, and the ever-present KLR650. Outside of less tangible issues, like the motor and handling characteristics, I think there are some basic things to consider about this type of bike. Here is a radically short list of the specs I think are among those basic items stacked up against five semi-similar mid-sized Adventure Touring bikes: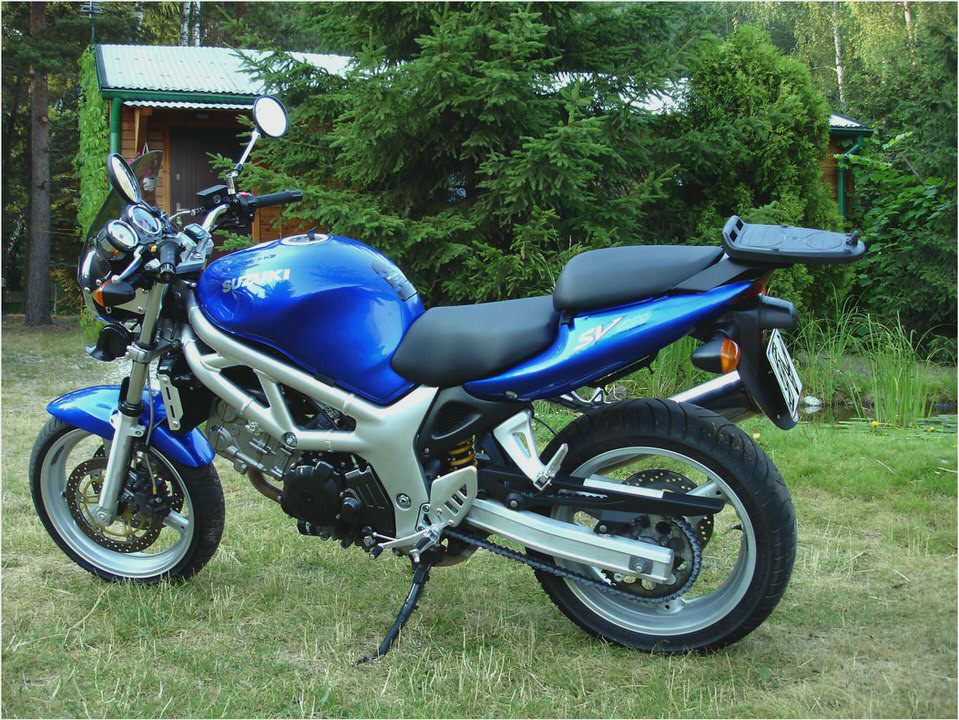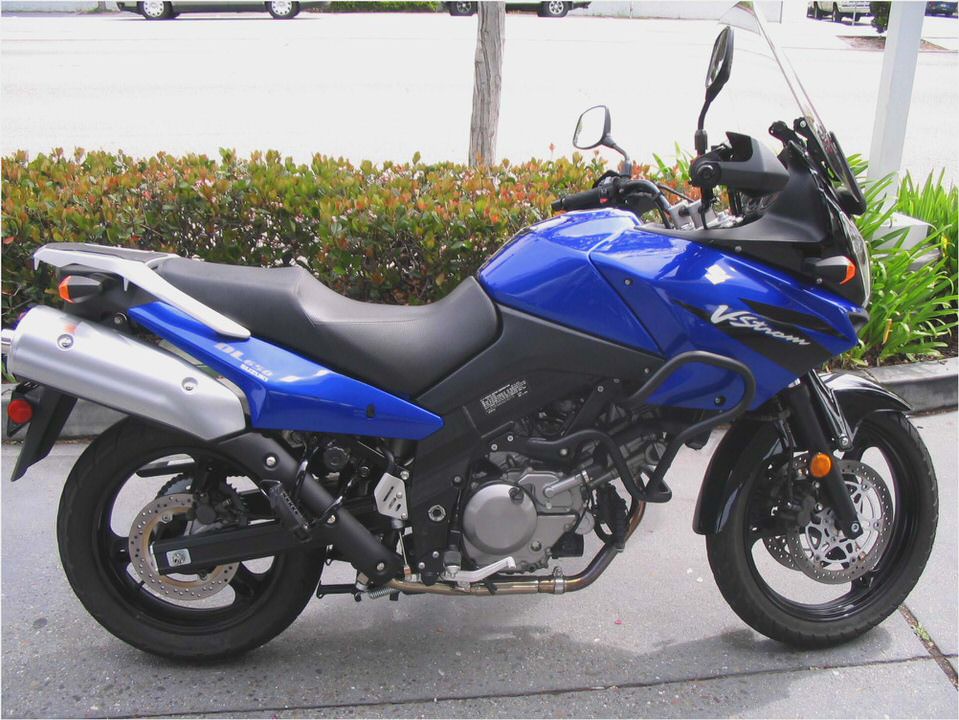 Don't give it short shrift: Suzuki Burgman 400 scooter can tour – latimes.com
2001 Suzuki VL 1500 Intruder LC
2010 Suzuki SFV 650 Gladius motorcycle review @ Top Speed
Maruti Suzuki A-Star – Price, Review, Pics, Specs & Mileage in India CarDekho
2013 Suzuki GW250: MD Riding Impression -…