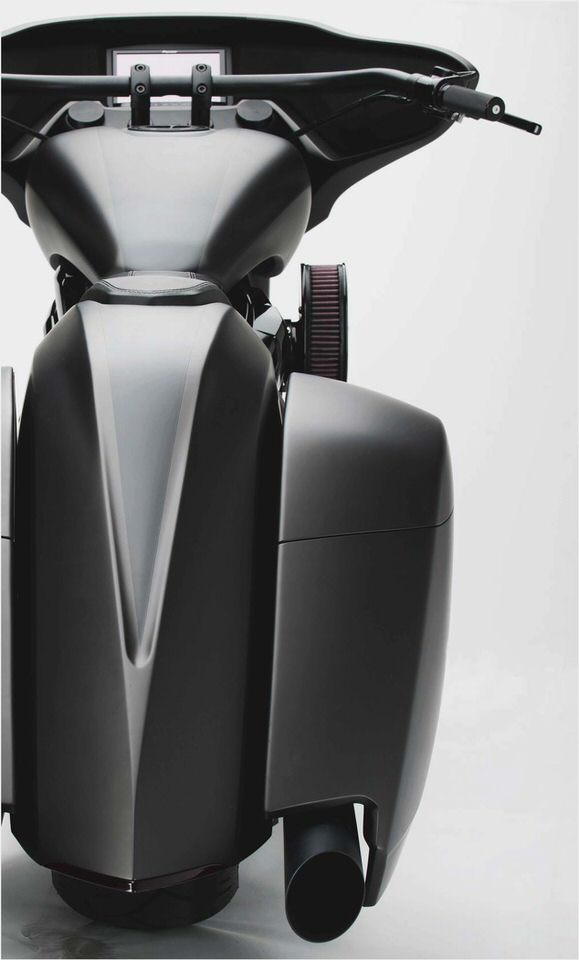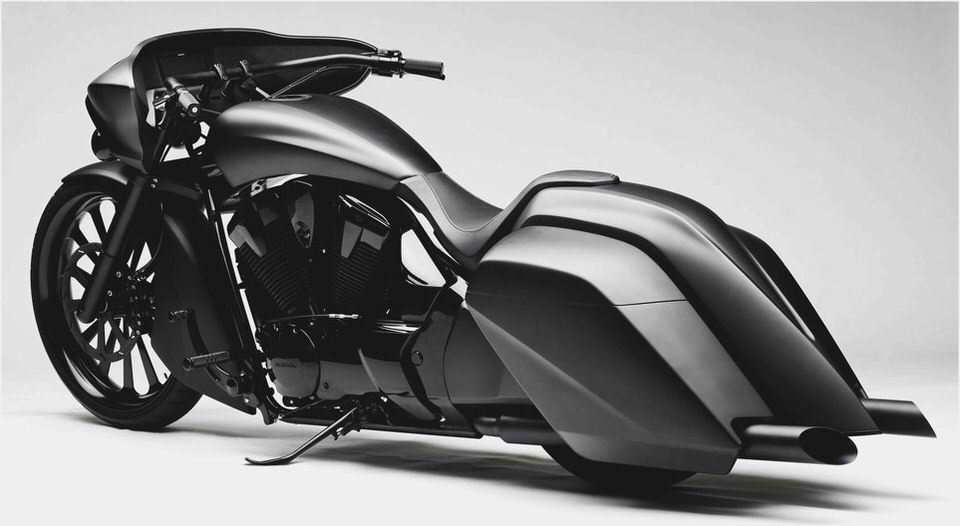 Get Ready to Ride
The 2013 Honda CB1100A, a modern tribute to the CB750 lineup represented by a 1972 CB750F standing next to it at the Toronto Motorcycle Show. Styling cues from the past – a large round single headlight, analog instruments, scalloped tank, slim seat, 1140 cc air-cooled inline-four engine and chromed front and rear fenders – accent a new interpretation of a superbike from another era.
Story and photos by Rob Beintema
Metroland Media/Wheelstalk.com –
A new year always promises new beginnings.
And for bikers, it also hints at the not-too-distant, next riding season.
Earlier, in December, the first of the national motorcycle shows opened in Toronto with some of the metal and machinery that riders can look forward to in 2013. Honda Canada hosted a press conference and preview tour of their display to reveal what's new in the lineup of the world's largest motorcycle company.
First came the inevitable marketing chat and details of the ongoing struggle to determine the whims and desires of aging boomer customers and a non-committal next generation.
Some of Honda's tactics for the coming year will include a repeat of last year's inaugural Rock the Red gymkhana, more ride events, broadened social media campaigns and a new vintage clothing line, anything to make inroads on Harley-Davidson's diapers-to-death's door lock on brand marketing.
And, when it comes to their machinery, Honda Canada will mount a broader assault with a wider selection, adding new bikes and new choices to the lineup.
Over the past few years, Honda has been offering new, modernized entry-level options, starting with the CBR125R, followed up by the CBR250R and this year, in a logical progression, filling the gaps further with a new 500 series lineup, harnessing 471 cc parallel twin engines with models available in three flavours – CBR500R sportbike, CB500F naked version and the CB500X with a little more offroad attitude.
Compared to the smaller CBR250R, the CBR500R sportbike has more power, bigger brakes, a slight stretch of the wheelbase, higher seat position (+10mm) and a larger fuel tank (15.5 litres).
The CB500F naked version offers more than just a stripped-down street fighter version. This bike boasts an urban commuter character with more upright seating, and wider handlebars. Both the R and F models will be at dealers by April, priced at $6,299.
The CB500X offers tougher styling, a little motocross attitude and more in the way of real differences – taller upright seating (+25mm), a compact fairing and adjustable windscreen, longer front suspension travel, different tires with a dual purpose accent, and a larger 17-litre gas tank. It costs $500 more at $6,799 and will debut a little later in July.
A step up the performance, power and price ladder brings us to an all-new version of a familiar icon – the CBR600R sportbike lineup with regular and ABS models. Honda's tagline on this bike is "perfection, improved" with a stronger, smoother engine, new lightweight chassis tweaks, new ram air intake, new Showa Big Piston front fork, new rear suspension and new bodywork inspired by Honda's RC213V MotoGP racebike.
The new 600 is sleeker and faster with a 6.5 percent improvement in aerodynamics. The CBR600R will arrive in Canada by March, offered in red or HRC colours for a price yet to be announced.
Honda's latest "bagger", the 2013 Gold Wing F6B, a customized, blacked-out Gold Wing, stripped down with a "shorty" windshield, slimmer styling and top box removed. Unveiled at the Toronto Motorcycle Show and scheduled to debut at dealers this February, the F6B is 32 kg lighter than a standard GL1800 Gold Wing and $7,000 cheaper, listing for $22,999.
Gold Wing F6B
At the other end of the Honda product spectrum, the new 2013 Gold Wing F6B created the biggest stir when the 2013 lineup was unveiled for Honda dealers. Essentially, this is, yes, a chopped Gold Wing, blacked-out with a shorty windscreen and with the top box/trunk removed. Honda insists it's more than just that, with a slimmer design complimenting the silky power of the legendary 1832 cc six-cylinder engine.
One of the Honda execs who has already ridden the bike told me that even the minor reduction in mass (32 kg or 70 lb less curb weight) makes a surprising amount of ride and handling difference. We'll have to see about that. I'm not sure if Harley-intenders will really see all that plastic bodywork as a viable cruiser alternative but the F6B comes to market in February for $22,999 ($7,000 less than the GL1800 Gold Wing starting price).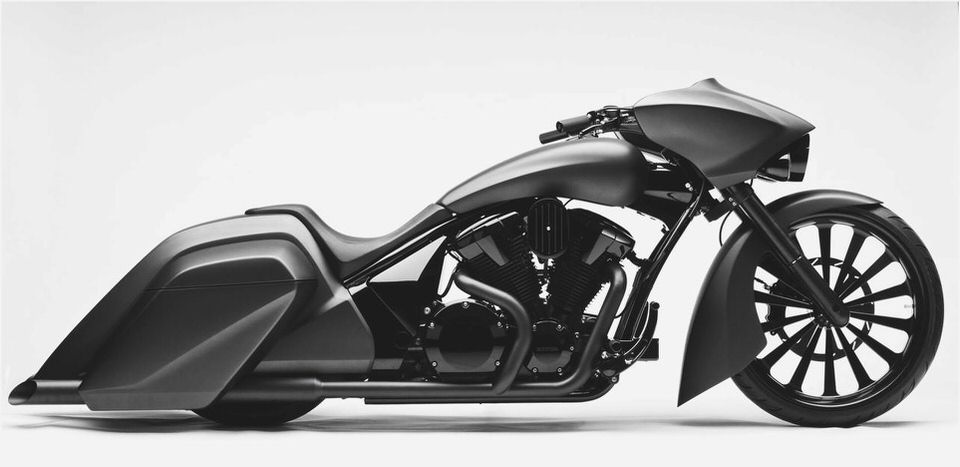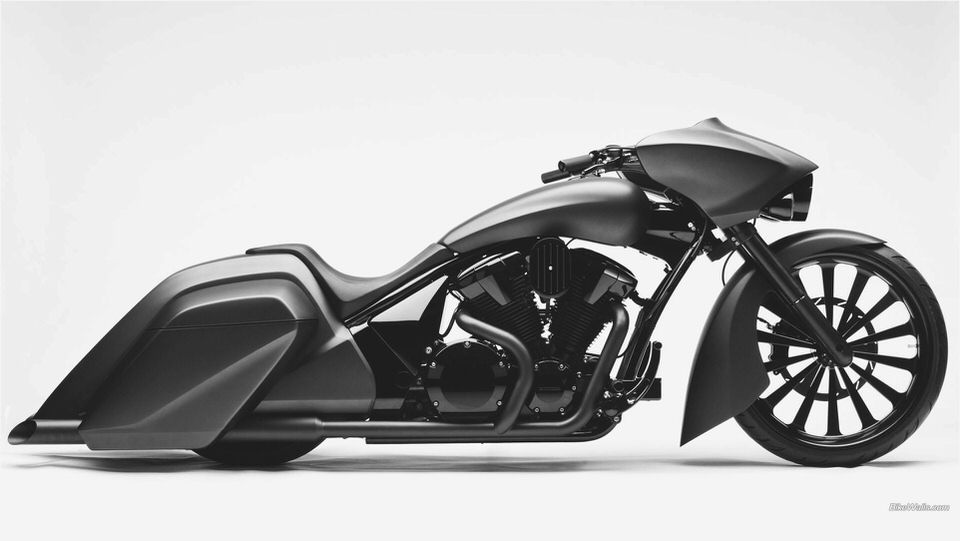 Every motorcycle manufacturer knows you can't survive the present without mining the past, and Honda's latest retro-styled entry is the 2013 CB1100A. Designed for customers who longed for but could never afford the CB750 Four that debuted in 1969, the CB1100A ticks all the timeless styling boxes – the large round single headlight, analog instruments, scalloped tank, slim seat, the 1140 cc air-cooled inline-four engine and chromed front and rear fenders.
As a complimentary note to the new bike, Honda had a mint condition 1972 CB750F at the Toronto show, which turned out to be a sort of a double-edged sword because it would often drawing more reminiscing admirers than the modern tribute version. But the CB1100A will inevitably draw on that fan base with yesteryear superbike styling that has been executed with modern precision. The 2013 CB1100A comes to market in a classic shade of Pearly Milky White this March for $13,199.
Rounding off the rest of the lineup, and sticking with the retro theme, Honda's cruisers motor on into 2013 – the classic Aero, the blacked-out Phantom, and a new, also-blacked-out Stateline -last survivor of the 1300 cc cruiser lineup, except for the surprisingly long-lived, factory-custom Fury.
The NC700 models, introduced last year, continue to offer innovative storage and parallel-twin scooter-like fuel economy numbers. And other bikes in the Honda stable carry over with colour changes and other minor tweaks.
Expanding on the entry-level lineup of 50 cc scooters are the 153 cc Euro-style 2013 PCX150 model (left) on sale this spring and the 279 cc 2014 Forza (right) that will come to Canada later in July.
Scooter fans have a more varied progression of choices available from the 49 cc class featuring the Ruckus and the Giorno that replaces the Jazz, a new 153 cc Euro-style PCX150 and the 279 cc 2014 Forza that will come to Canada later in July.
And I haven't even touched on two tough new offroad choices – the CRF110F and in the CRF450R, new competitors that fill the gap in an improved motocross lineup.
All of these bikes from Honda will be part of the traveling circus of coming motorcycle shows, first sweeping west to Calgary Jan. 4-6, Edmonton Jan. 11-13 and Vancouver Jan. 17-20, before heading east again to Quebec Feb. 1-3, Moncton Feb.
15-17 and Montreal Feb. 22-24.
Some of these motorcycles might also be on display at local shows and riders should also look to Honda's dealer demo programs that begin this April (check Honda.ca for schedules).
And, needless to say, we'll be exploring some of these exciting new rides in more detail this spring. Stay tuned.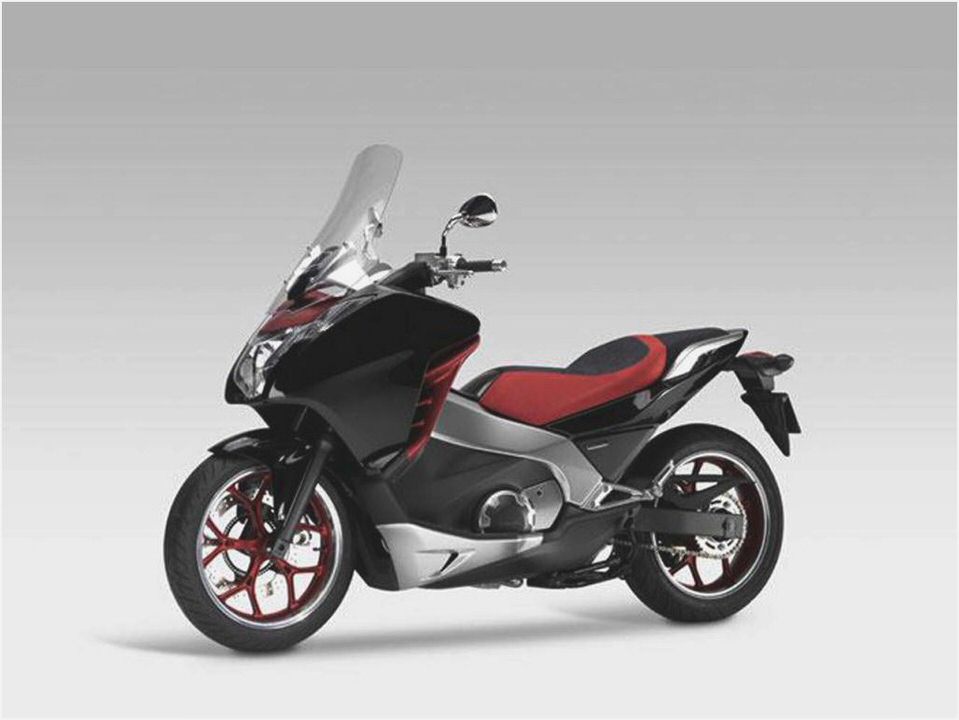 Moped insurance review Honda Vision UK Release
XR650L
Honda CR500R – review and opinion – Honda CR 500 RE, air cooled, 1984.
CarGuide.PH – Philippine Car News, Test Drives, and Prices: Honda Philippines…
Most Reliable Honda Turbo Kits eHow