Honda CBF1000 (2006 – 2009)
I occasionally wonder if I shouldn't be more critical of new bikes at their press launches. The thing is, though there are very few perfect bikes, there are also very few complete duffers. It's generally more a matter of pointing out a few areas for improvement.You can usually tell how a new bike will ride by looking at the spec sheets (which is exactly what I did on the flight to Athens, where the launch was) and frankly, I didn't have high hopes for the Honda CBF1000 with its prudent approach (on paper at least) to motorcycling.
Borrowing an engine from a famous sportsbike and shoving it in a budget all-rounder is no guarantee of success. Give it basic components with a very sensible look and you could be in for a sound kicking from disappointed journalists. All this aside, theories born from press packs can sometimes be turned on their head.
As with the smaller 600 version, Honda has incorporated its 'Just Fit' ethos to the manufacture of the 1000, which sits meekly between the Hornet 900 and the two retro CB1300s. In short, this allows adjustability for the handlebars, seat and screen, making the CBF more appealing for the lower legged among us. And no, I don't mean it's a girls' bike, because making adjustments in the other direction should enhance its appeal to taller riders too.
Honda has deliberately given the CBF a non-threatening look so it can market it as a 'beginner's' 1000, or simply to those 'nice' people you're supposed to meet on Hondas who don't care for racy paintwork and socially irresponsible graphics. There will be a choice of four other colours for those not tempted by the Highland green metallic scheme seen here.
Right then, we've figured out that it's a vehicle for inexperienced downsized upstanding vicars who want to go unnoticed, and arrive discreetly at their first session of the Surbiton Swingers. So why the hell has Honda seen fit to shoe-horn a Fireblade motor into the poor little bugger, particularly as it competes with the Suzuki Bandit rather than the more street fighting Hornet?
Well, the Blade engine is a rather refined individual, and Honda has re-tuned it to provide lots of passenger friendly low and mid-range torque with none of the screaming top-end rush that might frighten off decent folk. The chassis is derived from its little brother, so the result is a very compact 1000 in the body of a 600, which offers another confidence inspiring aspect for riders tentatively entering the world of grown-up biking.
Despite having to teeter through the Athens rush hour on the most horrendous surfaces imaginable, the motor makes its presence felt immediately. Its manners are impeccable and it will surge smoothly away in all situations, without negative reference to the PGM fuel injection system. No embarrassing lurching or stuttering as sleepy Greeks are negotiated in first gear (the five-speed transmission is slicker, incidentally, than is usual from Honda).
Once into the mountains and sweeping through sweet but slippery switchbacks it becomes apparent this engine is not just a peach in town; no it is, in fact, a complete and utter gem. Honda has apportioned power and all-important torque in precisely the right quantities and at the right revs, making the bike quite effortless to ride, even two-up. It will pull cleanly from 1500 rpm in all gears and is already in the fat of the torque by 4000rpm.
Proper progress is being made by 6000rpm, which is the ideal gearchange point unless you want to max out at 8,000-9,000rpm.
Honda deserves credit enough for making the smooth, flowing CBF motor the ace that it is, and therefore the bike that the CBF is, but it's also managed to generate the elusive fun factor. It seemed odd that such an unassuming little thing should be so enjoyable and capable. The suspension package, allied to a quick turning chassis with a 160-section rear Michelin allowed predictable positioning and the kind of progress that could infuriate a 600cc race rep on a section of twisty road.
This low-revving quick riding resulted in impressive fuel consumption, too. After 90 miles the fuel gauge was showing only a quarter of a tank had been used, while another tester who had travelled the same distance at high revs had an empty tank. An optimistic reading but interesting none the less.
It's undoubtedly a very comfortable bike for the average rider, but one that should suit just about anyone. There's 10mm of forward adjustment for the handlebars and three height positions covering 15mm for the seat, which is also adjustable by 10mm for forward movement. The screen can be fixed in two positions, with the highest being 40mm above the standard setting, giving a more appropriate touring configuration.
The ample braking performance is taken care of by twin floating front discs with two-piston calipers and a single-piston rear caliper. I could happily live without the linked CBS brake system and the optional ABS fitted to the test bike, though I'll concede it'll probably be a winner for the CBF target market. The ABS was constantly called to action on the slippery Athens Tarmac and performed well.
There will also be a decent range of extras available including full hard luggage, hand guards, heated grips, alarm, snazzy huggers and carbon fibre bits and pieces. So the option to pimp the CBF for more attitude or long distance comfort will appeal to those not satisfied with the basic bike.
At £5999 (or £6299 with ABS), buyers will have little to complain about because the CBF1000 is a fine, well-developed bike. So athough the styling leaves me flaccid, underneath this starchy overcoat beats the heart of a cheeky pervert.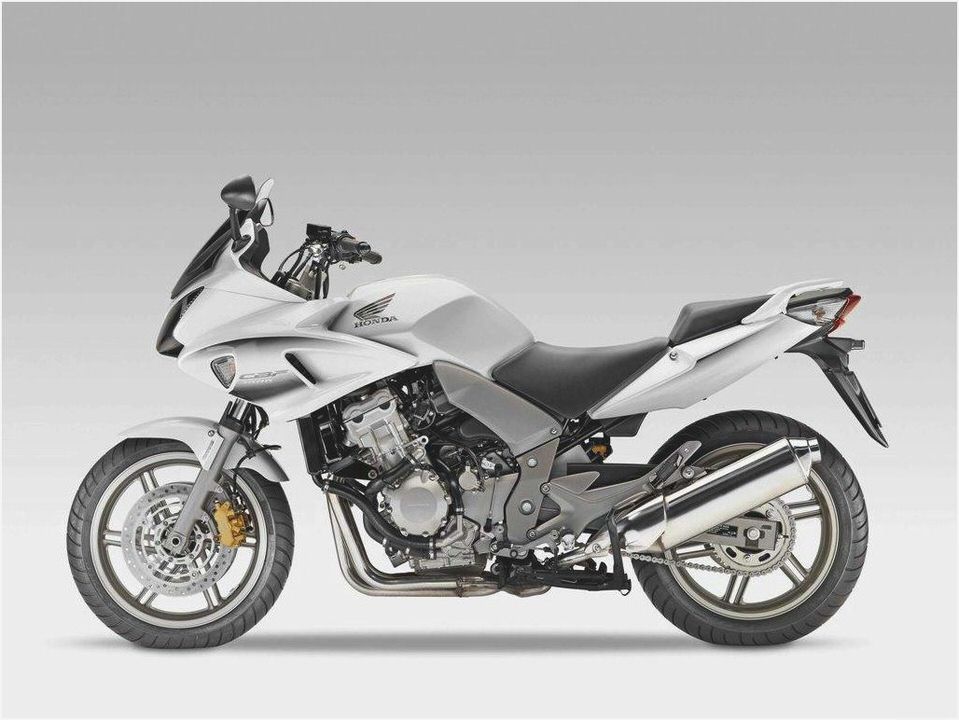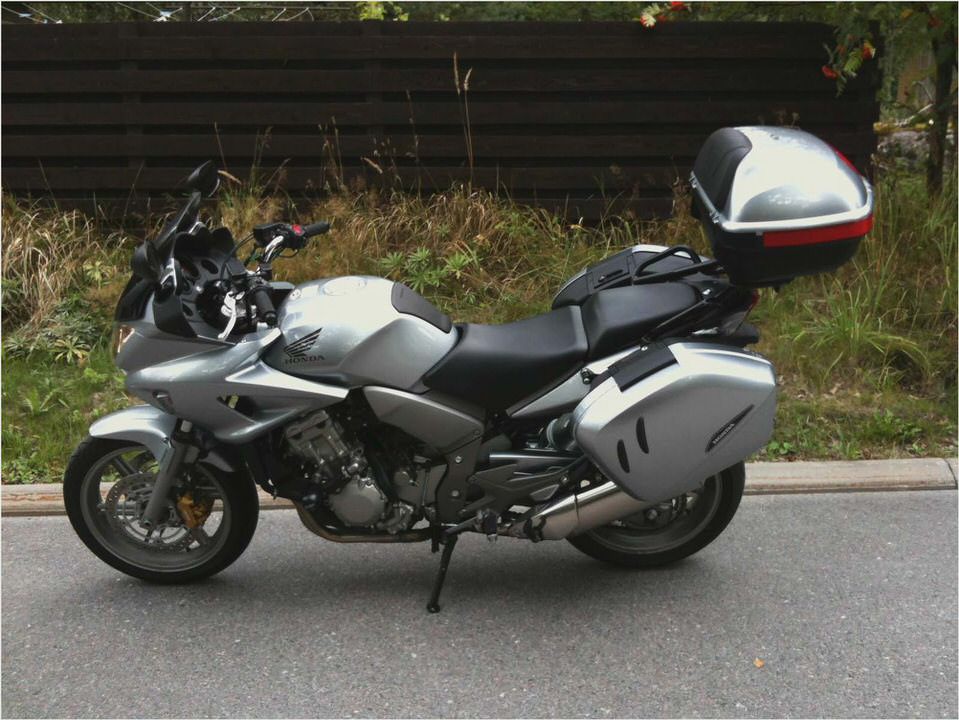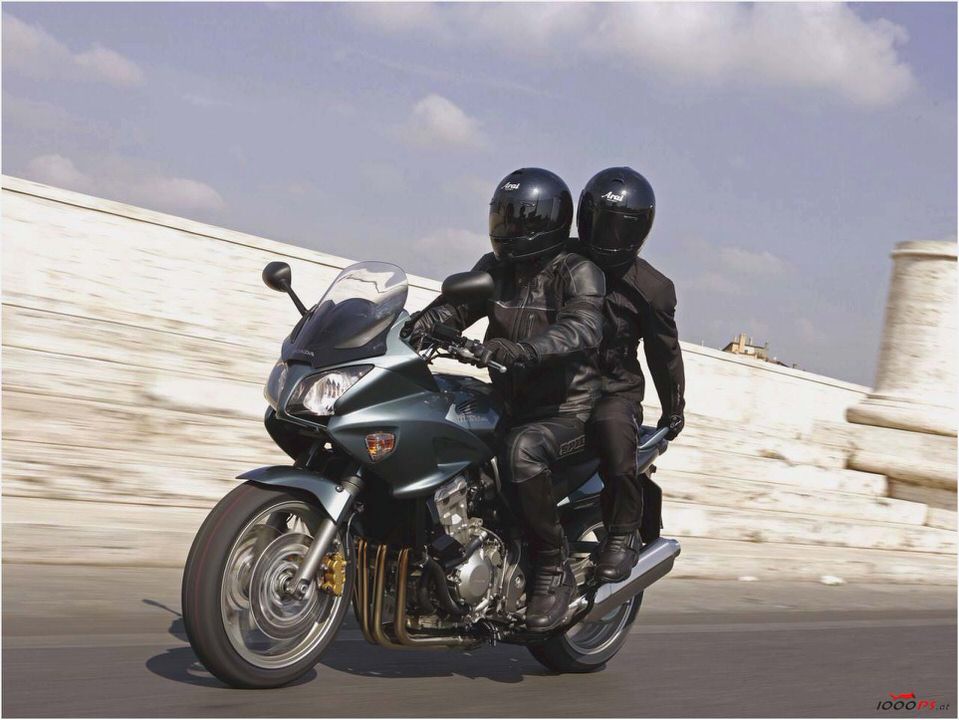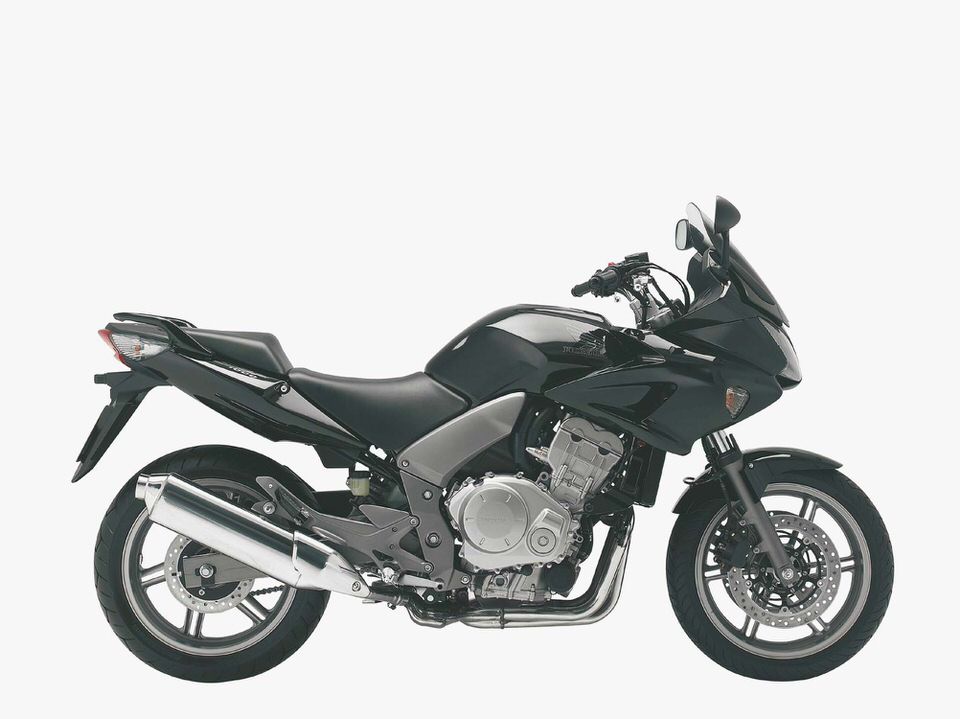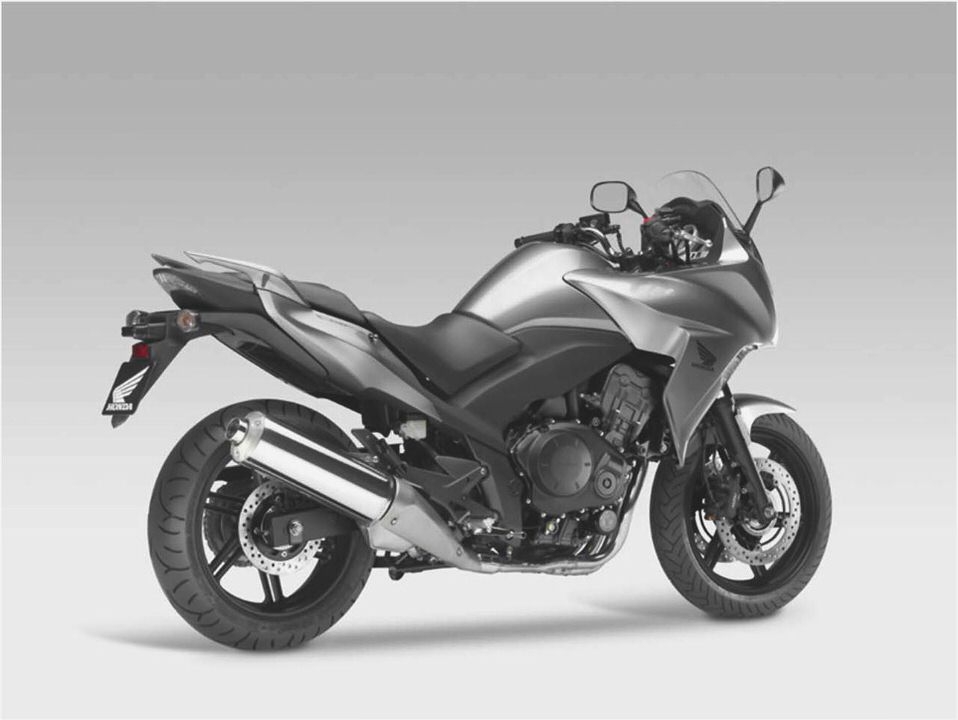 Will a CDI unit from a nc30 Honda vfr400 fit your nc24 vfr
Honda Xl 125 How To Make & Do Everything!
Hero Honda Splendor Pro Review, Hero Honda Splendor Pro in India, Hero…
Civic Type R vs Clio 172: Foes Reunited – PistonHeads
Honda Studio E Concept – New-Cars.com