Honda Integra Review
In 2012, the maxi-scooter world saw the launch of two potential game changers: BMW's luxurious C650 GT (review) and C600 Sport and Honda's innovative Integra.
A few weeks after test riding BMW's brace of beauties (BMW C 600 Sport vs. C 650 GT ), I turned my attentions to Honda.
The Japanese manufacturer has a long history of scooter production, and the legacy of the successful Silver Wing series is obvious in the Integra's styling.
Elsewhere, though, things are very different.
The Honda NC700D Integra, to give it its full name, shares its transmission and many components — everything lower than the seat, essentially — with its motorcycle siblings, the naked NC700S and the adventure-style NC700X .
Its motorcycling heritage is visible in aspects like the huge (for a scooter) 17-inch wheels and the chain drive. Chain drive on a scooter?
And rather than the scooter-typical Continuously Variable Transmission (CVT), the Integra has a hybrid semi-automatic system, similar to that found on the Suzuki Burgman and Aprilia Mana 850 GT (review) .
The Integra can be ridden in one of two auto modes, Sport or Drive, but there's also the option to change gear manually using push-buttons on the left handlebar (the other models in the NC700-series are available in fully manual or the more expensive semi-automatic configuration).
Riding the Honda Integra NC700D
It's easy to switch between automatic and manual, and between the two automatic modes, while riding. In auto mode, you can use the gear selector buttons to change up or down if, for instance, there's a speed limit coming up, or you want to overtake.
In manual mode, the bike will still change down automatically if the revs drop too much — a bike that's impossible to stall!
After I'd had these points, and the controls, explained to me by Honda of Bournemouth. it was time to go for a ride, escorted by my partner H on his VFR.
I was immediately concerned about the seat height. At 790 mm, it looked taller than my Gilera GP800, which is difficult for me to flat-foot, and I found myself not so much mounting and dismounting as scrambling up and down its slopes.
Luckily, the Integra is so well balanced I rarely needed to put my feet down; it will roll along almost indefinitely at very low speeds, and I found I was able to cruise in a straight line with my hands off the bars for several seconds. Honda worked hard to keep the centre of gravity low, and it shows.
The Integra is easy to manouevre when pushing, which is important for me as I'm too short to sit on a bike and paddle, and a doddle to roll on and off the centre stand.
The side stand I found trickier, especially when I tried to operate it while on the bike. In fact it's difficult to tell when mounted whether the stand is up or down. That's how I discovered a way in which the Integra differs from most conventional bikes and scooters: with the side stand down, the bike will start, but won't go out of neutral. (Yes, it has a neutral!).
BUY YOUR
Motorcycle Books, GPS, Electronics,
Training Videos, Clothing and More at the
Honda NC700D Integra Seat and Details
The seat is wide, adding to the difficulty when putting my feet down, and rather firm, although I found it comfortable. The riding position is upright, which suits my usual riding style. Feet can be placed flat on the footboards or slightly forward and up; I preferred the latter.
The small digital dashboard is clear and concise: dominated by a large speedo on the left, followed by mode and gear information and a fuel gauge (which flashes red when it's low) on the right, with a rev counter running along the top. A row of the usual lights (indicators, ABS, service light, etc.) is above the dash, though, strangely, there doesn't seem to be a fuel light, only the digital warning. The gauge doesn't really have enough bars to give a clear picture of how much fuel remains.
The windscreen is quite tall and isn't adjustable, but I could see over it fine, and despite its narrow width it seemed to do a good job of keeping the wind off my head and hands.
Integra Storage?
The biggest complaint I heard about the Integra prior to launch, and the one thing which seemed to make it not a proper scooter in some eyes, was the woeful storage provision.
The under-seat storage area is designed to take a helmet, its domed shape contributing to the height and hardness of the saddle. I didn't test it with mine, but suspect my flip front would be too bulky; I'd be more likely to use the space to store a chain and padlock. There's also a helmet hook which allows you to secure a lid to the outside of the bike; I wouldn't risk this with my BMW helmet, or in London, but elsewhere, or with a less attractive helmet I might.
There's a titchy glovebox, too, perhaps roomy enough for a bag of sweets, a glasses case or a side stand puck.
An OEM top box and panniers are available, but they're not cheap: the top box is nearly Ј300, and that's before you add the rack and fitting kit. The top box is rather shallow, with a hump in the centre to take a helmet.
BUY YOUR
With This Link to RevZilla!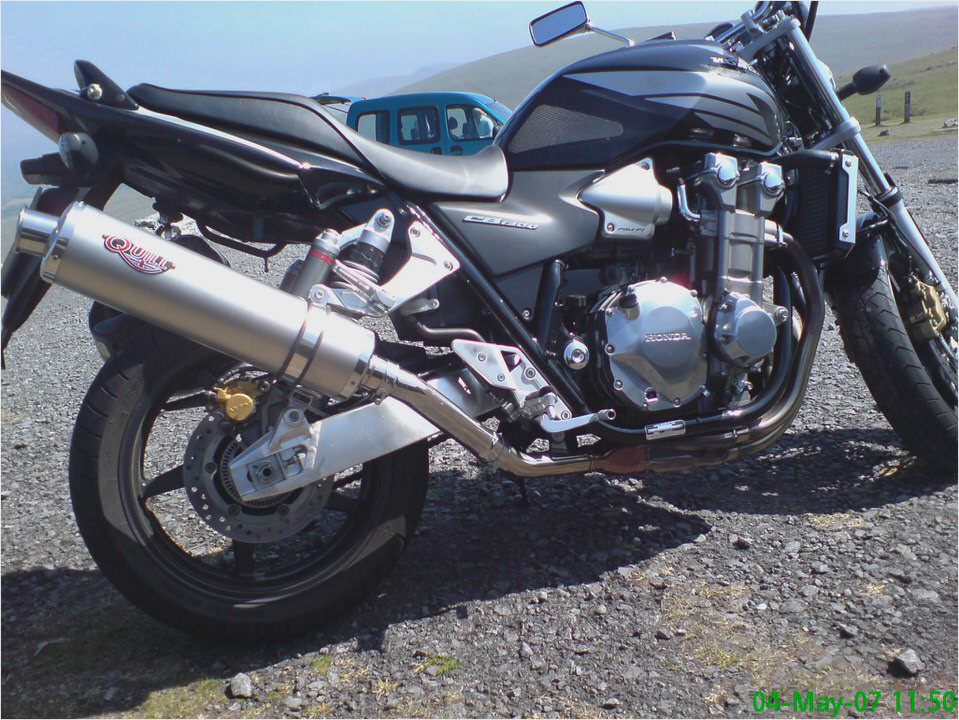 2013 Honda CBR250R Preview
Project Recycle- Honda Shadow Ace 750
First Drive: Honda Fit EV
Acura & Honda used parts 92-00
Can You Buy A House While In Chapter 13 Bankruptcy