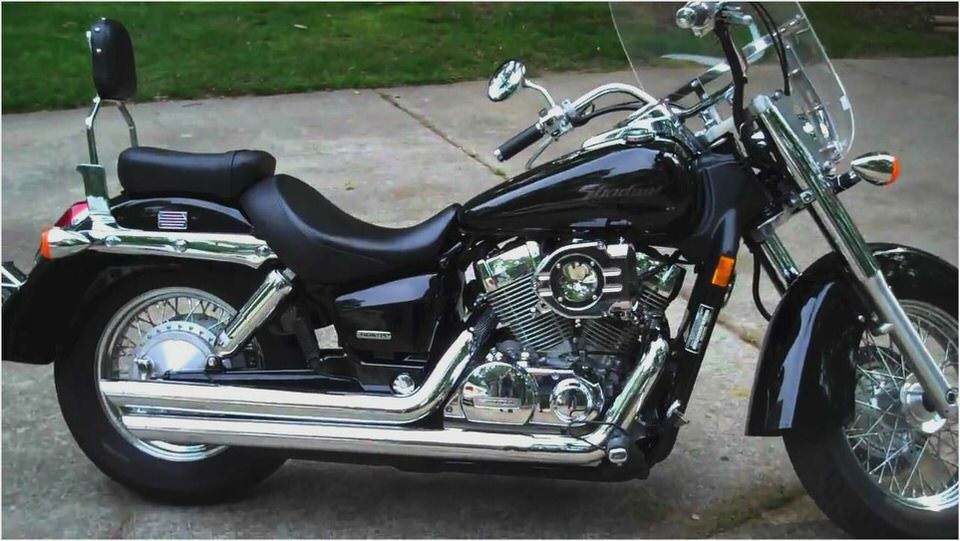 Honda Shadow Spirit 750 Review
What do most people look for in a cruiser motorcycle? Is it a sense of belonging, perhaps to a tribe-like organization that rides the same bikes and wears the same uniform? Or is it individuality and going your own way?
Perhaps it's just an expressive way to enjoy a relaxed ride down a road on a two-wheeler.
I don't know about you, but for me it's the latter. And in that case, isn't this Honda Shadow 750 perfectly suited to the job? It is for me, and I'll tell you why. The machine has enough power to keep up with or pass most road traffic.
True, it only has about 45 horsepower from its 52-degree 750cc V-twin to get the job done, but with just a little over 500 pounds to move excluding the rider its performance feels entirely adequate. Although the V-twin is essentially a carryover design, it now breathes through a single 34mm constant velocity carburetor and expels exhaust gases through twin staggered side pipes carefully tuned to deter owners from fitting loud aftermarket plumbing.
That relatively low weight (for a cruiser) is also part of the equation. It makes the Shadow easy to ride and able to maneuver in tight confines without feeling like an elephant on skates. Yet Honda has tuned the fork's rake and trail dimensions to the big new 21-inch front wheel in a way that lends reassuring stability on the road.
That isn't true of some bigger cruisers, whose helms become disconcertingly light at speed on a highway, or whose front tires nibble at grooves and cracks.
Then there's the low seat height. At just 25.7 inches off the deck, the stylish one-piece gunfighter seat is slung low enough to let almost anyone's boots lie flat on the ground when the bike's at rest. Yet even tall people can ride the Shadow in reasonable comfort.
My long arms and torso put me a tad too close to the bars, and called for some work from the abdominals to keep me upright. But hey, those muscles need the workout, and nobody rides cruisers of this kind for hundreds of miles without a break.
Not that the Shadow wouldn't do it. The big cylinders may have visually convincing cooling fins, but this V-twin is liquid cooled by a cunningly camouflaged radiator slung between the frame down tubes. It's a pretty under-stressed engine, and it teams with a sturdy five-speed transmission to drive the fat rear wheel via a maintenance-free shaft-drive mechanism.
No wonder cruiser owners love buying accessories. There isn_t much tinkering you can do with a bike like this, so washing, polishing and fitting gewgaws is about all it needs. And as is the trend these days, a comprehensive list of Honda-manufactured or approved accessories will be made available at the same time as the bike appears in dealers.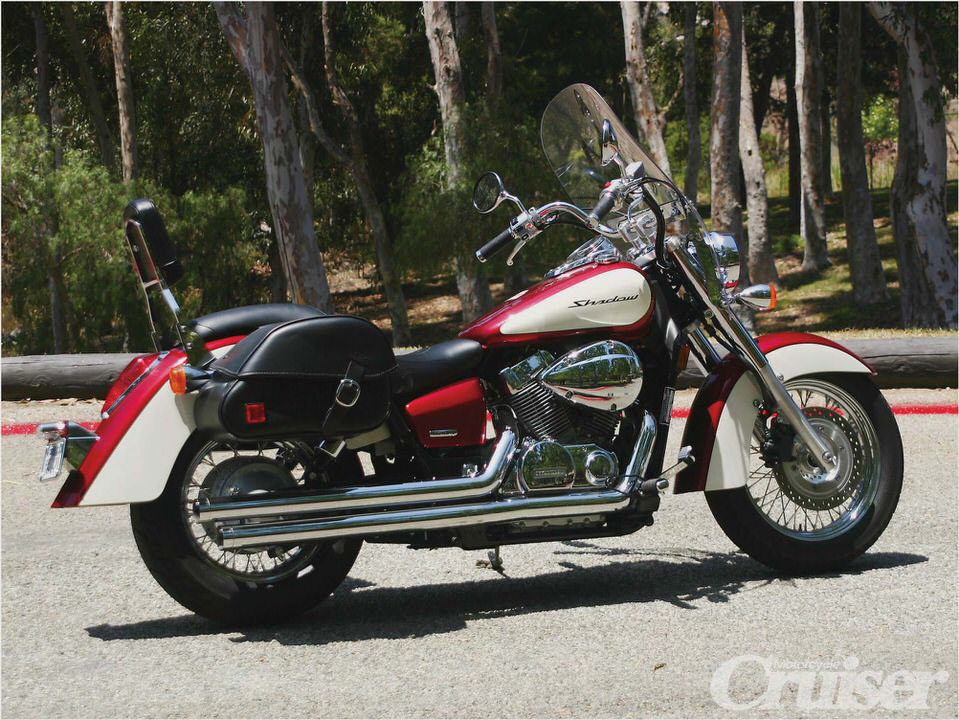 It's a pity extra ground clearance isn't available as an accessory, because the tendency to drag hard parts when tipped over beyond a relatively modest angle is this bike's predictable shortcoming. I suppose it's an inevitable characteristic of the bike's styling and riding position, but I'd love to have a little clearance in hand for that occasional misjudged high-speed corner entry.
Of course, high-speed cornering negates the whole raison detre of cruising, which is to amble from place to place in a state of happy relaxation. Which the Shadow does admirably. There's something about the casual power delivery, the vaunted potato-potato exhaust beat, the low-rev torque and the relative absence of vibration that just gets you right in the cruising frame of mind. A light-action clutch and easy shifting five-speed gearbox helps too.
In fact, after the Shadow's introductory ride in San Diego I was feeling as mellow as I ever have.
However, there are things about cruisers in general and Shadows in particular that I_m less mellow about. The tendency for abrupt bumps to be transmitted straight up the spine is one; the relatively weak front brake on the Shadow is another. As one of the riders attending the intro was heard to ask, would it kill Honda to borrow a four-pot caliper from one of the other models?
As it is, the single front disc provides no more than adequate braking power, requiring a very hard squeeze for urgent situations. A bigger caliper (with more pad area) would certainly help.
But cost is a serious consideration in the purchase of a motorcycle. Honda's Shadow is the biggest selling model in this segment, and its low price ($7699) has as much to do with its success as the styling and the Honda reputation. With cruiser prices running to twenty grand and beyond, the prospect of a very similar experience on a smaller, nimbler and lighter machine like this Shadow holds very real appeal to those looking to the ride rather than to a bike's posing potential.
With its updated look and relative lack of ostentation, the new Shadow makes a lot of sense.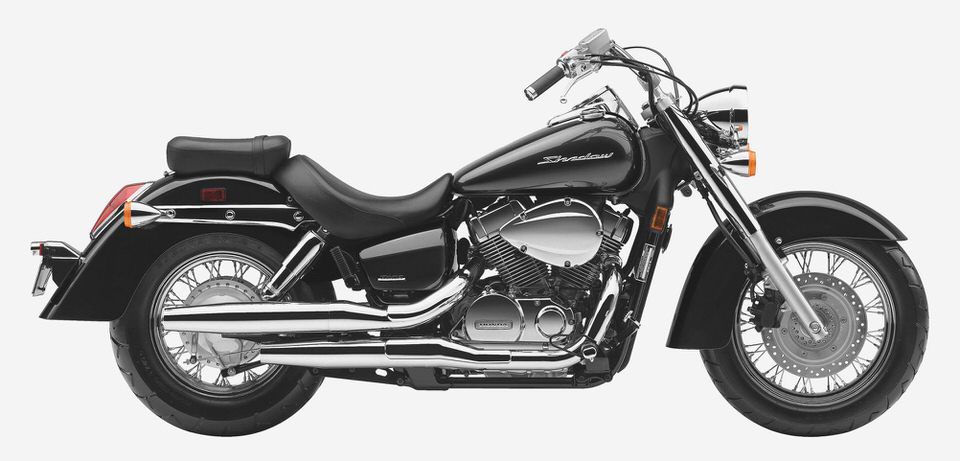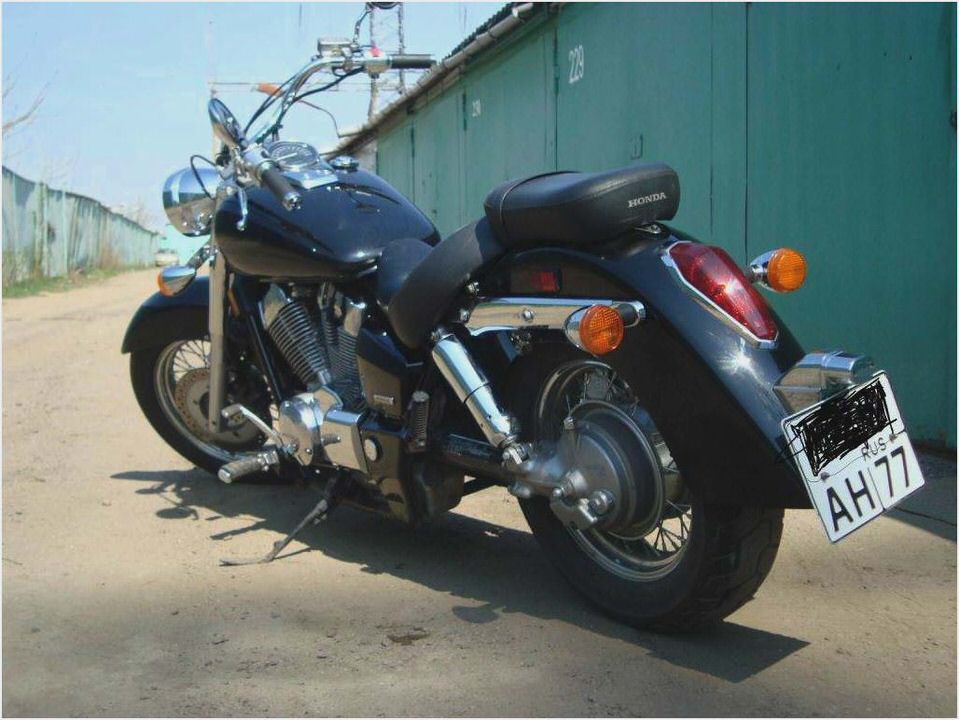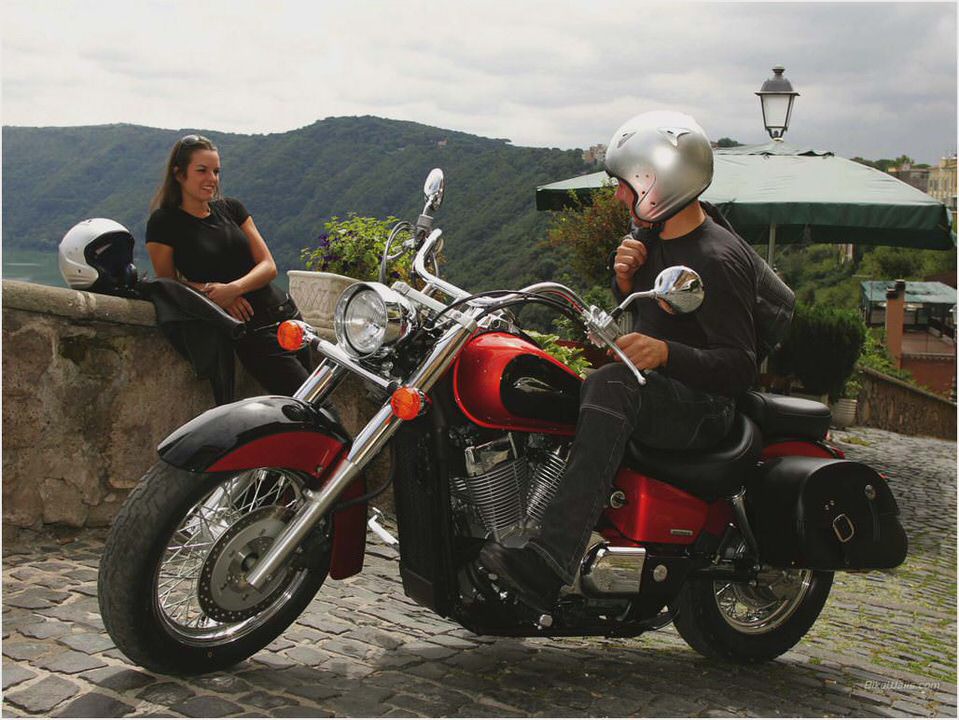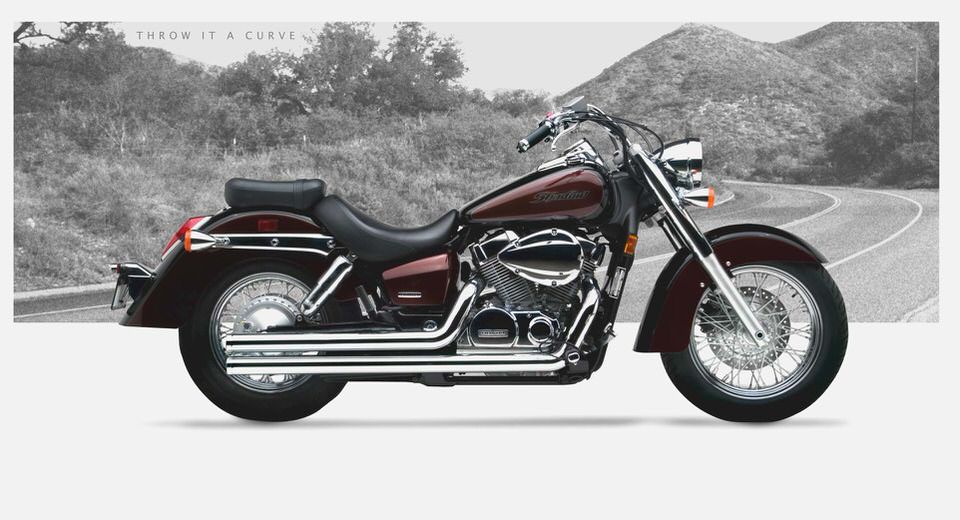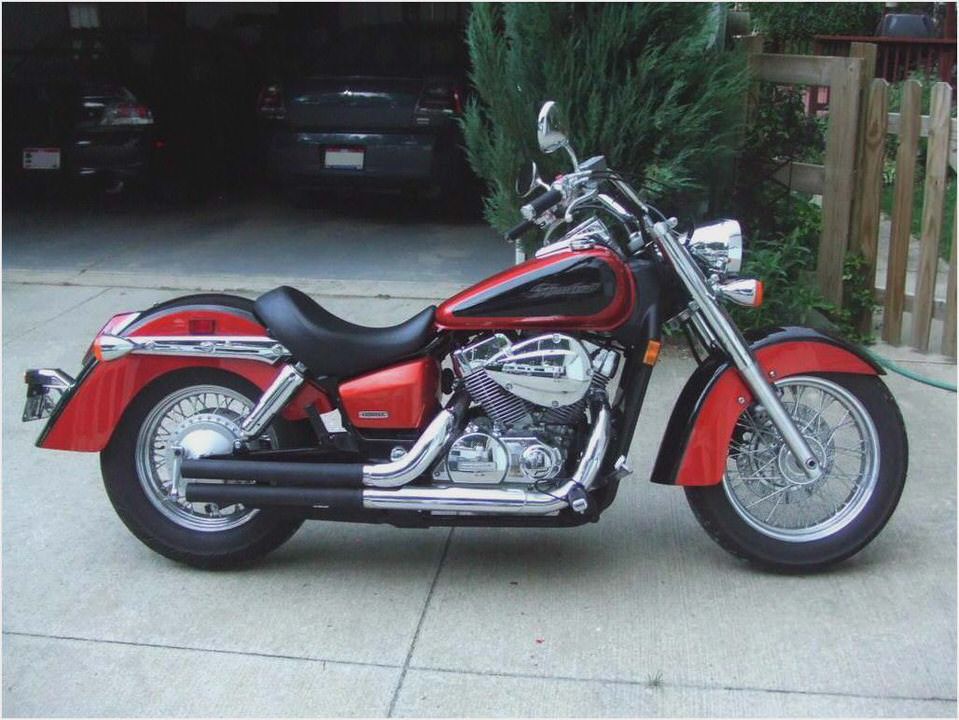 2006 Honda Silver Wing ABS/Silver Wing
Honda CBR RR 600 – All Car Models
2007 Honda Civic MUGEN Si Sedan Prototype Boldride.com – Pictures, Wallpapers
Honda FMX650 Funmoto
Honda VF1000F Road Test – Classic Motobikes – Bike Reviews