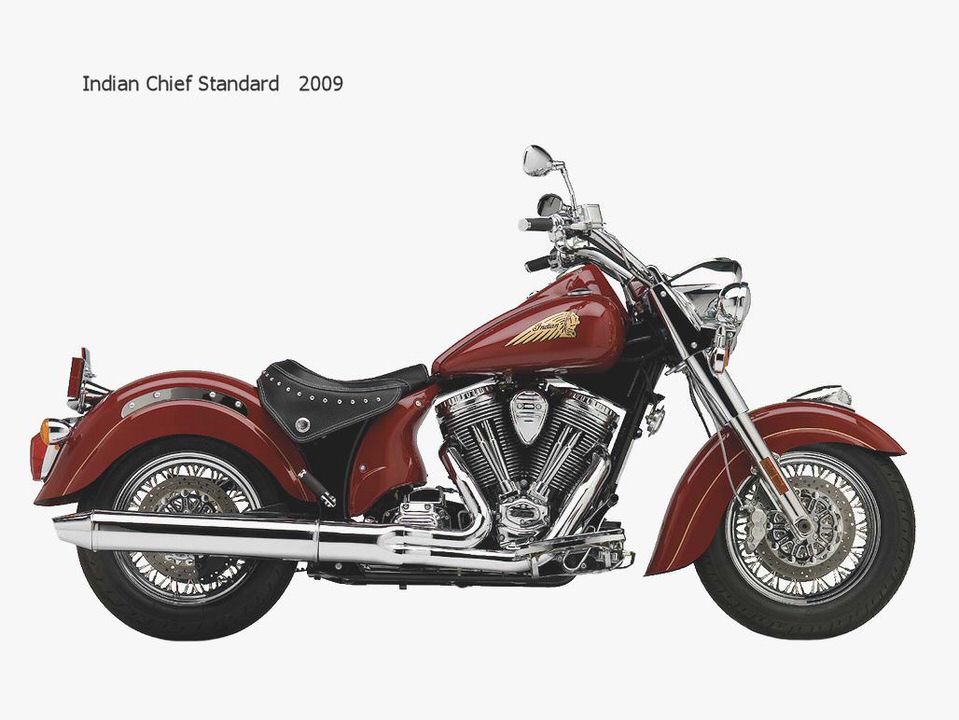 Indian offers glimpse of next production Chief
Comments Add
In their latest blog post. Indian Motorcycles' newest owner calls itself The Guardians of the Jewel. Although that sounds a little self-indulgent, as can be seen by the positive comments to that posting, Indian has such a huge following and loyal fan base that they are probably not too far off. At one time, Indian and Harley-Davidson fought it out for supremacy of the open highways, and the Chief led the way.
Featuring the iconic full-fenders and swept-by-the-wind styling, the Indian Chief is a true American classic. According to this article. Indian says that the images being shown on their site of the '09 Chief is not a 100% accurate view of the production Chief. Still, they go on to add that it is a very good depiction of the classic and elegant direction our designers are taking.
Looking over the pictures. we clearly see that the bike is instantly identifiable as a Chief, which is a good thing, but it is a bit derivative of past designs — although purists are sure to point out that this is not necessarily a poor choice. Whatever the bike looks like, the PowerPlus motor had better be up to the latest standards of you know who, and it had better not be too close of a copy if the bike is to be respected as a stand-alone brand.
New on AOL Autos
Also, it looks like they added an extra disc brake up front, much needed IMO. And the rear light assembly looks different.
This is essentially the same bike that Gilroy Indian stopped building in 2004. I have a 2003 Chief Deluxe, there were about 2,200 bikes delivered between 2003-2004 (they shut down midway in 04).
I have 13,000 miles on my bike and it has held up well, and is a lot of fun to ride. I had to replace a head gasket and had a transmission failure when the shift dog broke free of the shaft, but that's a common problem in v-twin 5 speeds and the parts are the same as most HD transmissions. Cheap to fix.
The starter relay is also prone to failure, but you can get a replacement at any Ford dealer – it's a Ford part – for about $5.
To all the HD fanbois on here, park my bike next to the tricked out HD of your choice and I guarantee you more people will check out the Indian. There is a mystique to these bikes that is part heritage and part scarcity. Having said that, the original Indian was started in 1901, which predates HD so if anyone is to be accused of knocking off the other, it is surely HD.
I understand that the new Indian does have fuel injection, but that's probably a concession to the EPA, even HD went all fuel injection last year. I do like the Mikuni carb my bike has on it, very tunable and very reliable, plus you don't need a fuel pump. I would also like to see them put a 6 speed right side drive transmission on the new bikes.
Other than that, there isn't much that needs improving from the last model that was produced.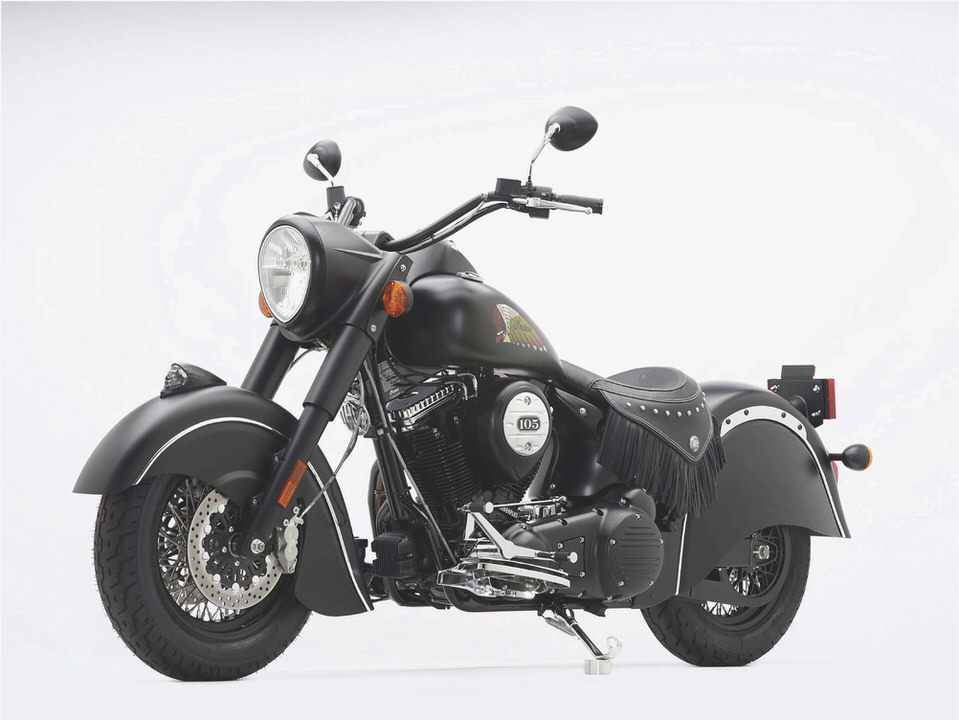 Lastly, the PowerPlus engine is strong. While I would have preferred something more interesting than a standard 45 degree configuration, the fact remains that this engine has plenty of power and is visually attractive (the radial heads look like a Panhead). It's a Rousch/Eller designed motor, but it's essentially a 100 cubic in v-twin with nothing fancy.
One thing that is curious is that they moved the intake to the left side of the motor.
Das Boese
What a shame. in its heyday Indians were top notch because they were innovative and fast race-winning bikes. but this chrome-laden monstrosity isn't going to win anything. It's sad to see they went the Harley way, selling a copy of a copy of the same old design instead of dropping the american V-twin clichà and coming up with a truly innovative bike that can compete with -all- brands. That's why the Japanese manufacturers are dominating the market now, you know.
But they didn't, and because of that they will fail like Harley.
If you don't see the equity in an iconic brand, an American iconic brand, then here's a primer. Mustang, Jeep, Camaro, HD, all names that have suffered and just barely survived and are now back in force.
According to Indian they have taken the most direct route to production by refining and updating the existing Chief platform while they are developing new offerings. Time will tell.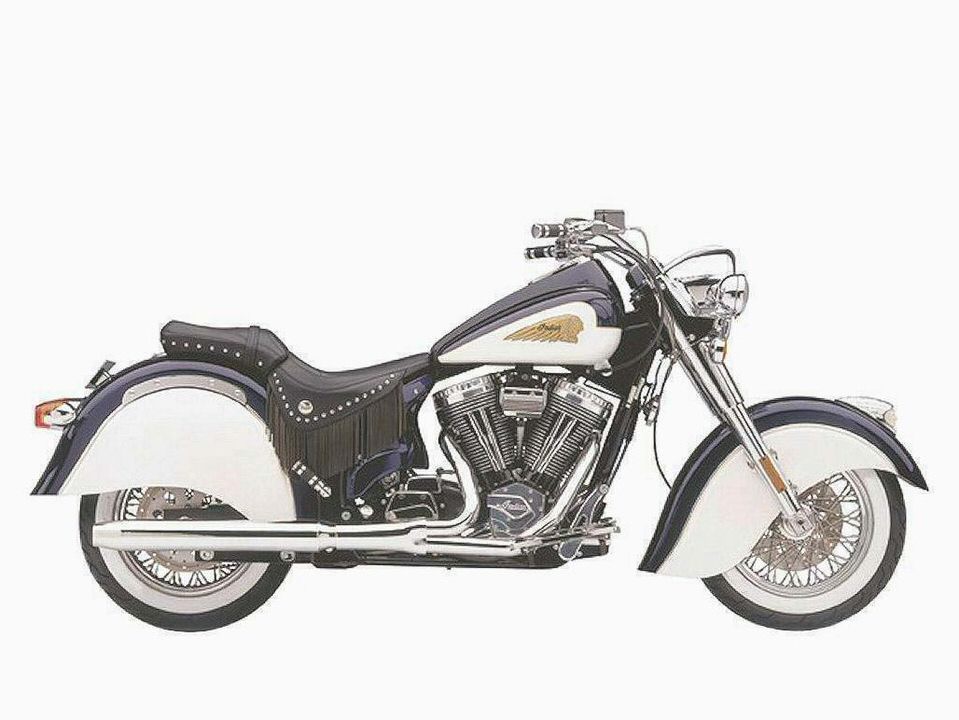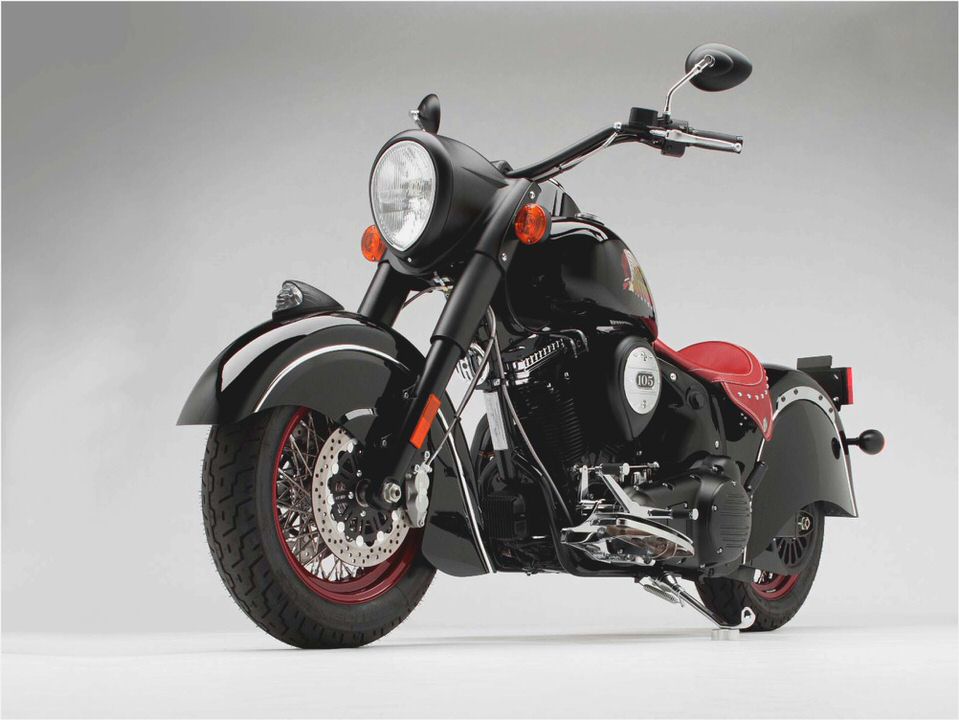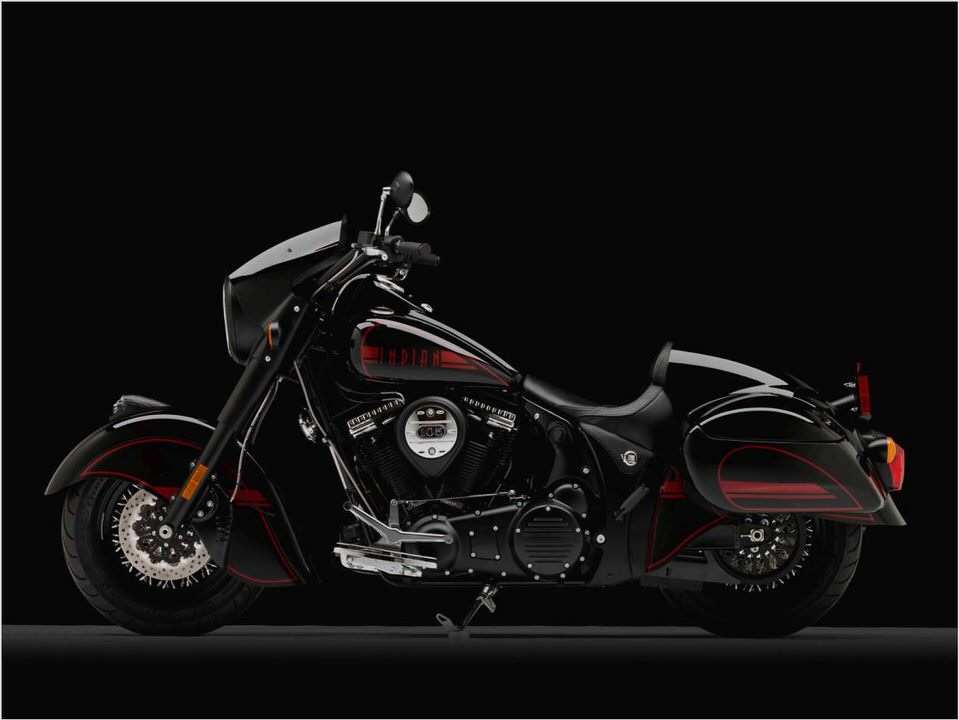 Vintage Indian Motorcycles – Collector Information Collectors Weekly
Indian Chief Vintage India, Price, Review, Details, Specifications
2009 Indian Chief – Classic American Motorcycles – Motorcycle Classics
The Indian Motorcycle Returns in All Its Glory – WSJ.com
Indian Roadmaster Motorcycles For Sale Now