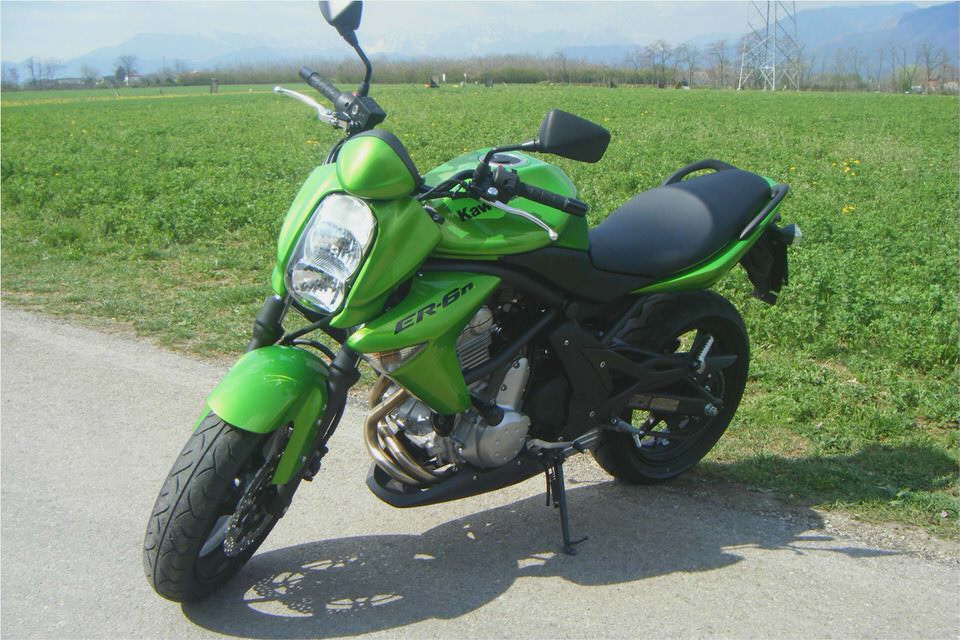 Kawasaki ER-6n 2012: The Edge of Reason
In 2012, Kawasaki turns a page in the history of its entry-level roadster. With this third generation, the ER-6n reached a certain conclusion, adopting changes we really did not expect. New chassis, more vibrant skin, some minor mechanical: that which should refine a model already quite mature, but not flawless.
Kawasaki ER-6n 2012: First test
It was sometimes hard to understand why some motorcycle evolves. The Kawasaki ER-6n model 2009/2011 has a good reputation, makes good numbers in its target markets ( Italy, France ) … but nevertheless undergoes a redesign for 2012, even as other models in the range would have been more appropriate. It is imbued with a certain perplexity that I approach the new version of the little Japanese roadster.
By far, the family resemblance is undeniable, but up close the bike changes a lot: new frame, new swing arm, new look … A real novelty, whatever.
By deepening the review, there are some details that get angry some details, such as turn signals that disappear side scoops – all the better for bikes schools, it will cost them money! Moreover, there are always long footrests driver and passenger one-piece – which are also costly to schools during the motorcycle antics – or even a few here and there unsightly welds on the frame. For the rest, The ER6 " naturist " is a motorcycle quite rewarding.
The template is being billed as more compact, but the handlebars are wider than 20 mm. Yet it was always as much like being " put on the front wheel. " The saddle, now in two parts, is narrower near the tank and wider and flatter in its rear, which houses one – sorry ladies … – The fat of the buttocks. It is designed to help smaller riders making landfall.
And despite a slight elevation, it is possible: from 1.65 m, it is easy to install both feet on the ground. From the outset, the feeling of comfort is good, but let's sees after several kilometers to confirm.
Kawasaki announces that reworked the exhaust and air box for more flexibility and engine torque at low and mid range. And just across three villages to find room on the progress on both points. With the new engine settings, it takes 1 000 r / min below … a gain of 1 000 r / min range of useful way.
Roughly speaking, one can regularly drop below 3000 rev / min, without the little parallel twin does not manifest its displeasure with a lot of vibration and other unwanted knocks.
It is true that the previous generation pounded nicely under 2500 r / min: here you can move on the net gas scheme in 3 or 4 without worry. Adjustable levers are soft and easy to dose. The table is less bright side selection and – as before – the box is a little hard sometimes to miss the second lock.
Pulse rate close to the small parallel twin, we change the setting for the city to pass the fast lane.
… And much more comfortable
This time for sure: the saddle is much more comfortable than the previous one and no longer gives the impression of sitting on a tire that goes into the foundation. More reason to dwell on other points of comfort. On motorways, you can not fault this little roadster its lack of protection, especially as the slightly inclined position is actually very comfortable until 130 km / h legal.
However, vibration in the feet and hands are still sensitive, despite the flexible mounting of the handlebar, and footrest plates or even the saddle now placed on a small silent block.
Is wound still cushy, at 6000 r / min to 130 km / h, system limits beyond which the new Eco driving indicator light turns off. The most efficient of you probably will check if the consumption of the Kawasaki ER-6n drops drastically while riding always in the range where this indicator is lit. Without competing with streamlined roadsters, the small ER-6N can swallow the miles nicely.
And already, the onboard GPS tells me to turn left, towards the small mountains.
Agile and playful
The new steel frame and new suspension settings quickly reveal their interest on the winding roads of our course, dotted with patches of gravel unreported ( it's more fun as well! ) That a colleague has paid the price yesterday, sending one of the motorcycle test to the mat. Let's be clear: the Kawasaki ER-6N . which has always been comfortable on the secondary network, carries significant progress. Thank goodness for a change, some might say!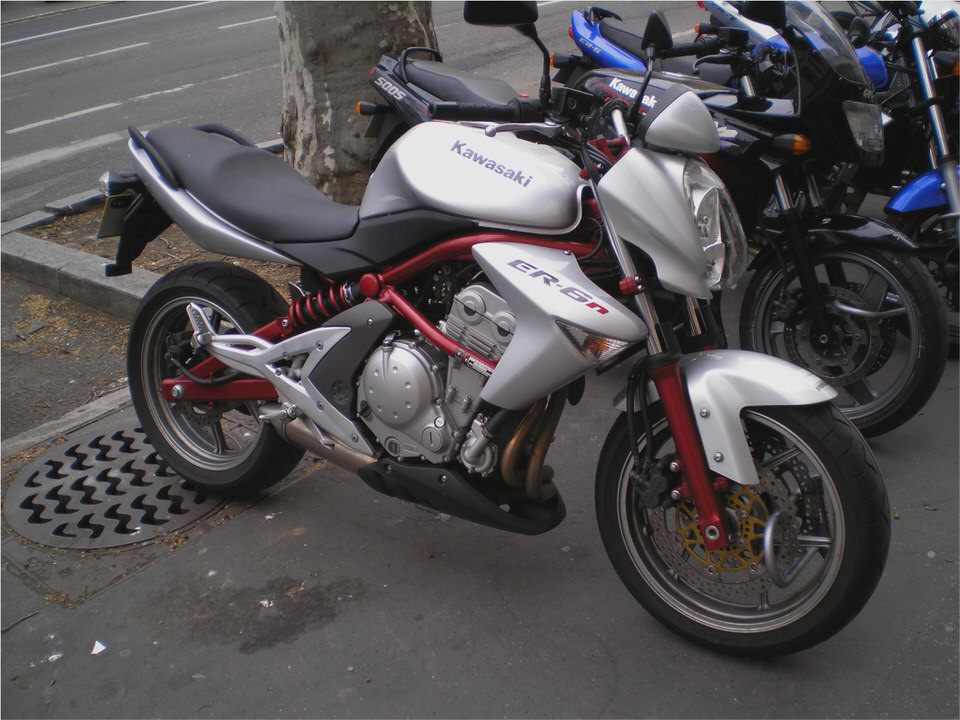 Compact, narrow, it may well have taken on paper 4 pounds ( 204 kg fully fueled announced ), it is nevertheless very agile and instinctive frankly to place in corners. It is also neutral enough, and forgives the mistakes better. Braking on the corner does not allege or overly freezes the bike.
Floor of all new Dunlop Road smart II, and brings their progressive behavior and good grip to get teased a generous ground clearance than the category average. In fact, we have fun winding turns apace, with a good sense of security. What is new is the progress in comfort.
After stool cozy, it is the suspension deflections increased slightly to and benefiting from new springs that digest more minor impacts. Certainly, their flexibility sometimes leads to a collapse of the cuts, while the angle changes reveal a slight nervous pumping, but it does not mean dealing with bicycle pumps.
More pleasant, but not more efficient
Delighted by this cycle part obvious and quite effective, reassured by the grip of the tires, then it teases twin Kawasaki. Here, the mechanics once again demonstrates its roundness mid schemes, with good times between 4000 r / min and 7000 r / min. In this range, twin engine is torque enough and suggests a rumble from air box unusual news scoops.
Driving dynamics, we must remain above 7000 rev / min to switch the engine power. Between 7000 rev / min and 9000 r / min, it is quite punchy, as before, but our test bikes are running out of steam thereafter while the older generation more rushed towards the red zone. This apparent loss of nervousness at high speed is not really harmful: the engine of the ER-6N is a good match with his progress smoothly and her best round in the low and mid regimes.
In common usage it will be appreciated.
Conclusion: The healthy development of a database already healthy
With this new ER-6N, Kawasaki did not leave a blank sheet, but has tried to work in many ways to change significantly its entry-level motorcycle in the world of supercars. More than aesthetics – determining factor for purchase for the average engine size – the Kawasaki ER-6N progresses in comfort. And that's real progress that household vertebrae and butt long haul.
The road handling is lively with good agility and a very satisfactory efficiency.
Motor side, the increased flexibility at low revs and character filled mid-range check is in the " more ", even when this engine does not provide additional performance. It is therefore a wise evolution that we are seeing here, the bike is more homogeneous behavior. And hopefully, this will not be good path routed by an inappropriate inflation rate, the Kawasaki ER-6N 2012 to remain at a rate close to the 2011.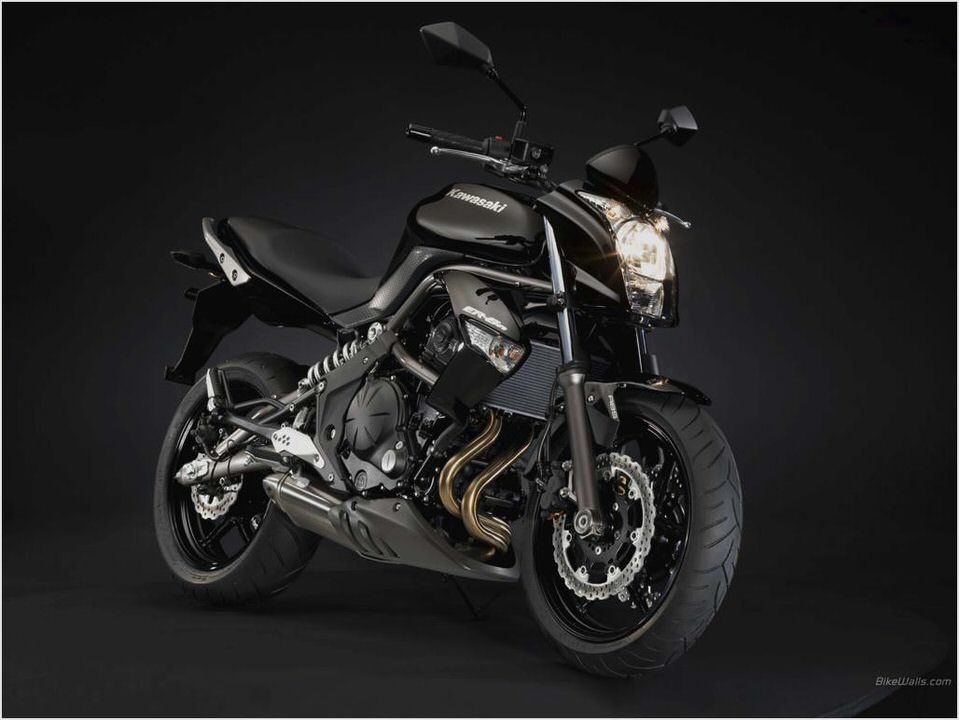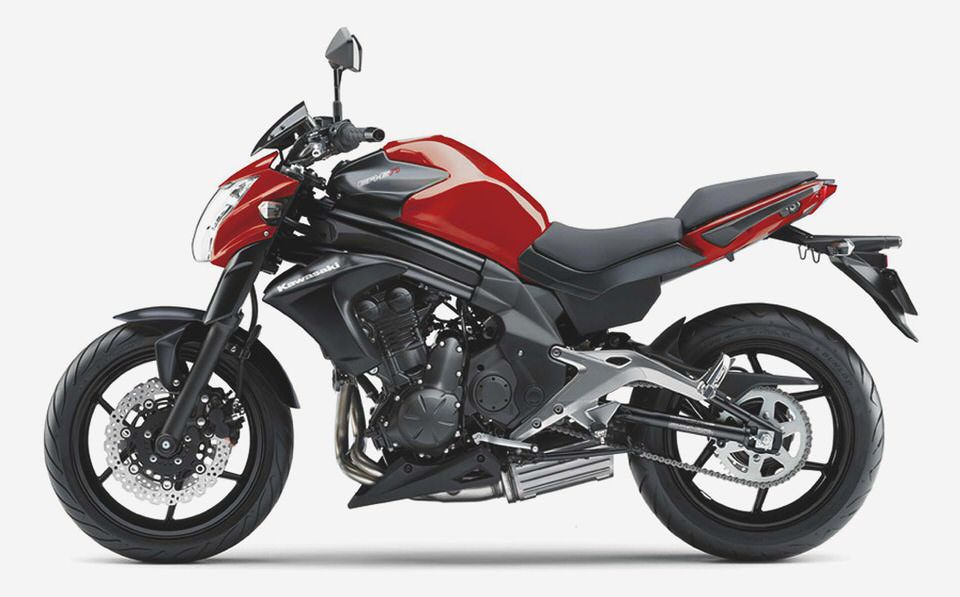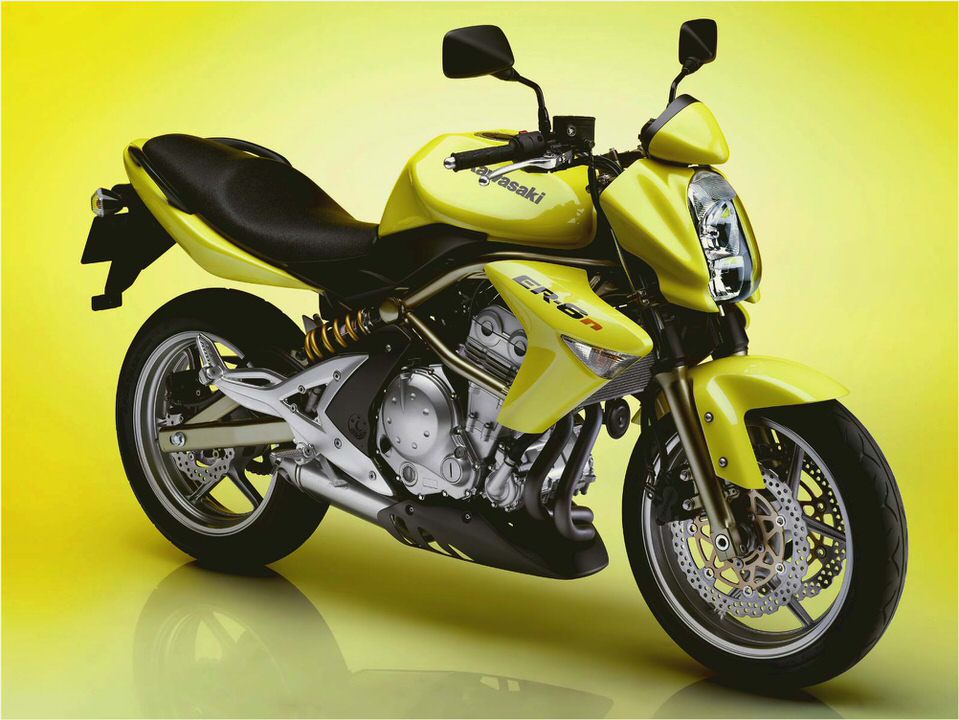 2012 Kawasaki KLX140L Review – Ultimate MotorCycling
HowStuffWorks "1972 Kawasaki H2 750 Mach IV"
Kawasaki Concours
PH Motorbike pool – PistonHeads
2010 Kawasaki Versys, ER-6n, and Ninja 650R Review – Riding Tour Through…