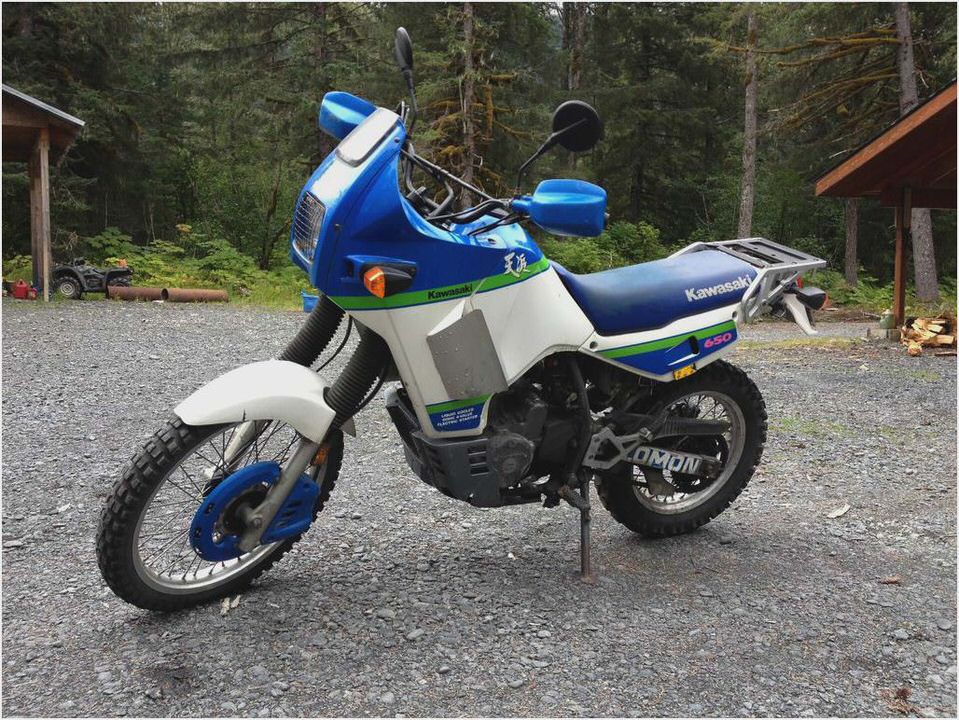 Kawasaki KLR 650 Tengai 1990, Reg 18/03/2012 in ST KILDA EAST, Victoria for sale
Description:
Well maintained and in great riding condition. Learner legal.
This bike is in great mechanical shape. Also I will gladly assist you with anything related to this bike – I will always be available on Skye, Email, and phone.
Big bore, single piston; Ideal to explore Australia on, commute, and often picked as a courier motorcycle.
This sale includes these extras:
* BB Aluminum Bashplate ($200!)
* Brand new rear tyre ($100)
* Complete rear luggage rack – for sides and top mount luggage ($130)
* Huge lockable topbox ($100)
* Two green canvas army duffle bags as panniers; The best kind of panniers for dual purpose riding. ($70)
* Complete Kawasaki service manual (not just an owners manual) very useful! ($30)
* Aluminum Barkbusters ($100)
* Renthal Aluminum Handlebar ($120)
* PVC tube toolbox, extremely useful. ($30)
* Metal footpegs. The originals are too slippery in mud. ($25)
* Registered until 18/3/12 ($280)
Since I'm leaving Australia I will also include with no extra charge:
* A passenger helmet
* Chain oil spray
* Air filter oil
* Brake fluid
* Few bits and pieces.
Properly servicing, buying and setting up a motorcycle with all these extras takes months of work in a workshop; I believe that the price is cheap for what you get.
I have serviced this bike regularly and there were no overdue services, nor is there anything to service at the time of sale. The motorcycle is ready to be ridden away:
* Starts easy * New Battery
* Good compression * No smoke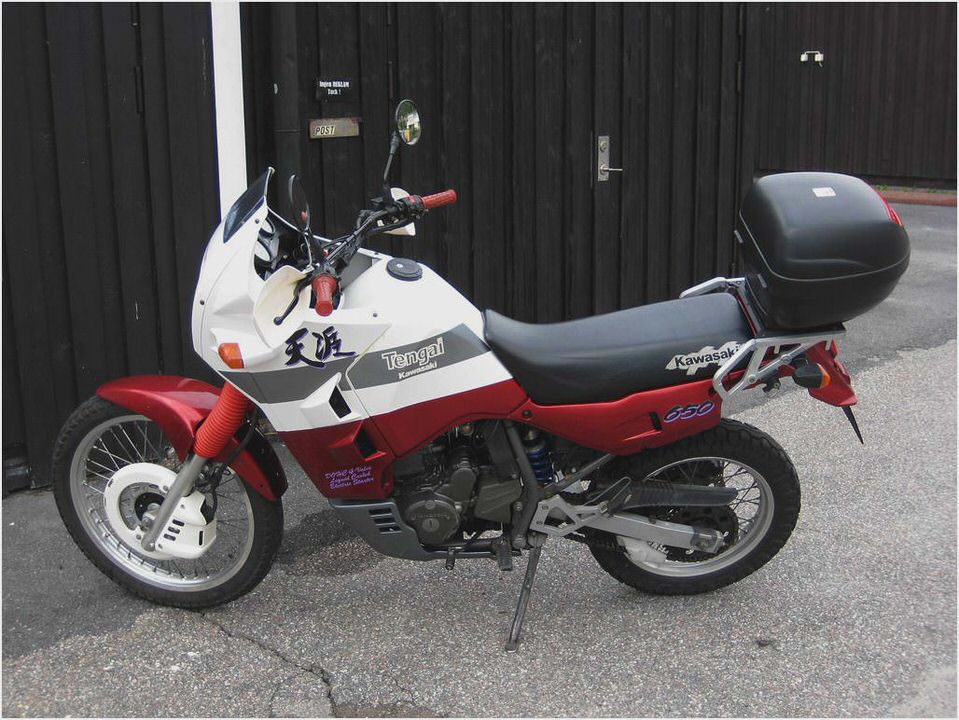 * Strong and torquey engine
* extra front and rear suspension preload, for better handling with added weight of luggage or a passenger.
* Rear swing arm and steering stem bearings – everything is greased and lubricated properly
* Front wheel rebuilt stronger with a brand new rim and larger diameter spokes – added durability
* Doohickey fixed
* The motorcycle is fitted with D605 dual purpose tyres, The front has lots of tread and the rear is brand spanking new. Excellent off road abilities and heaps of traction on the road
* 38,000 known kilometers
Bike Specification:
The Tengai (Throughout the World in traditional Japanese) is the Adventure touring version of the KLR650, only made in 89-92. The differences between the two models:
* The Tengai has a long range 23L fuel tank. (about 400 highway kilometers on a single tank, or 17 kilometers per litre)
* Large front fairing (similar in design to the Honda Transalp), the fairing cuts through the air and makes highway cruising much more enjoyable.
* Low front mudguard. (Does not flap around at highway speed.)
* Larger diameter front disc rotor and dual piston caliper: better braking power to compensate for extra weight.
* The bike is 1 inch lower (2.5 cm) in ground clearance compared to the other model KLR, to allow better 'ground control'. This helps when traveling with extra weight or when navigating your bike between cars to the front of the line of an intersection.
Call to organize an inspection,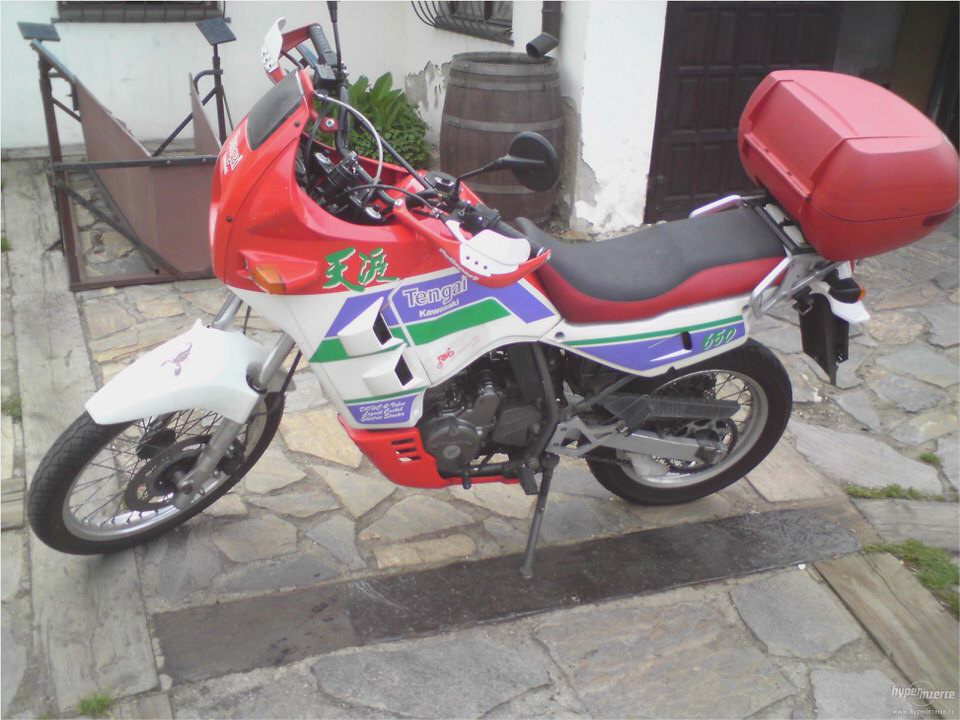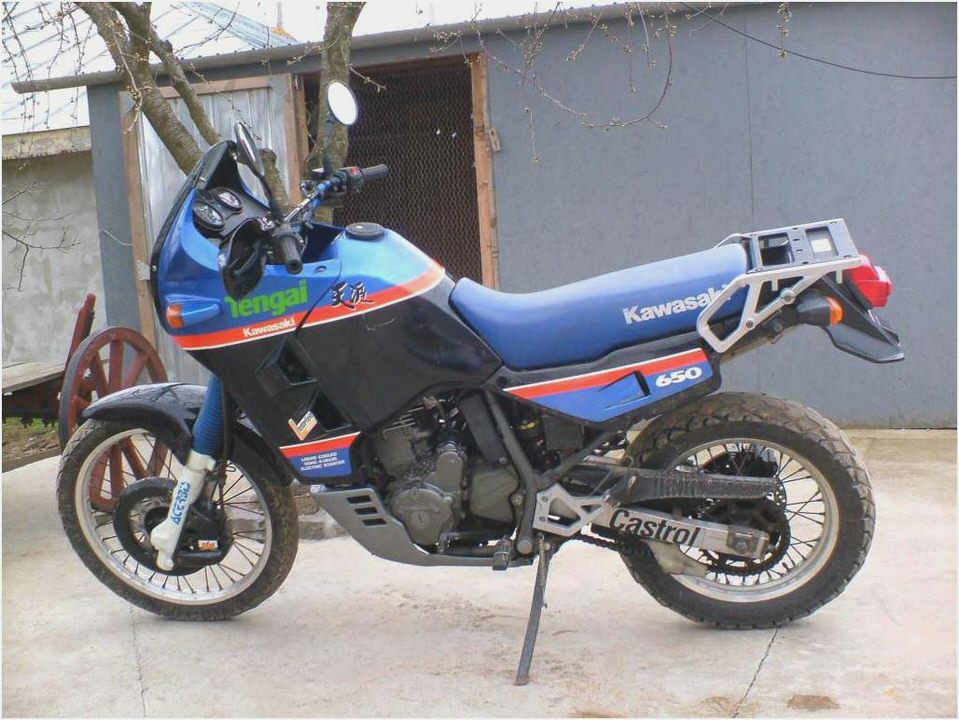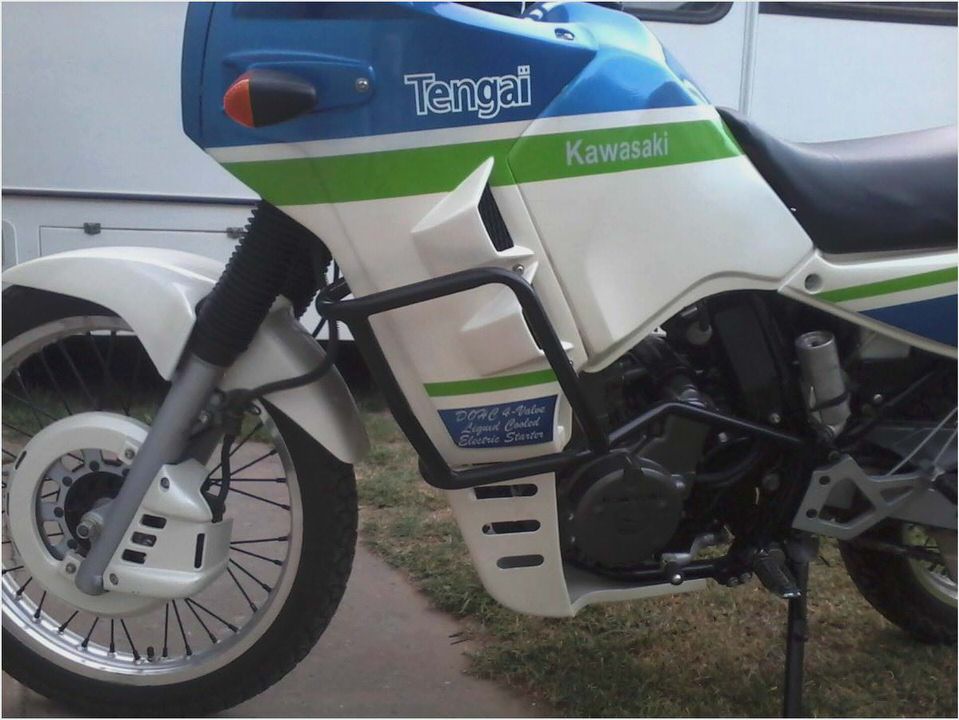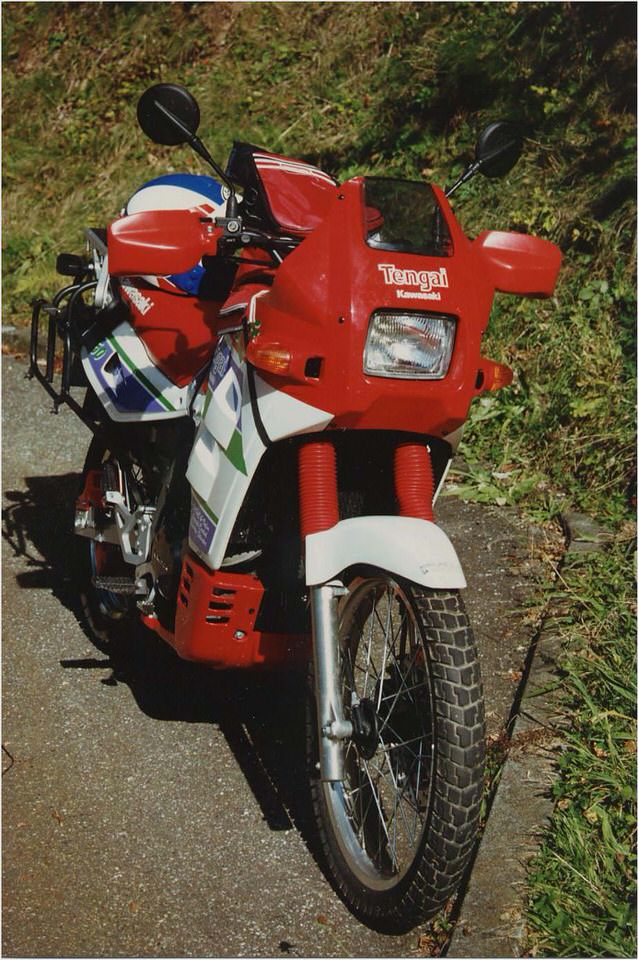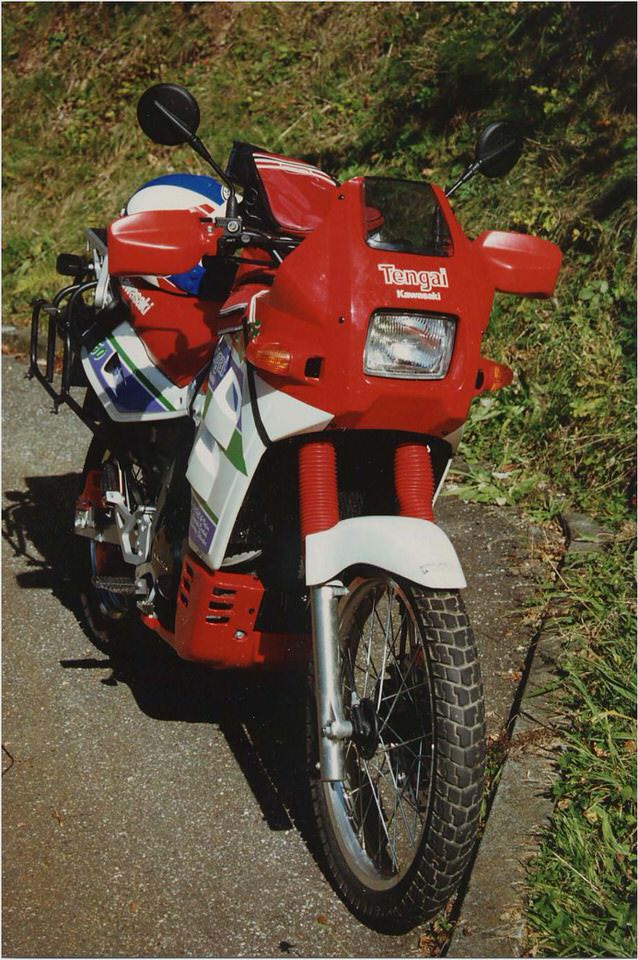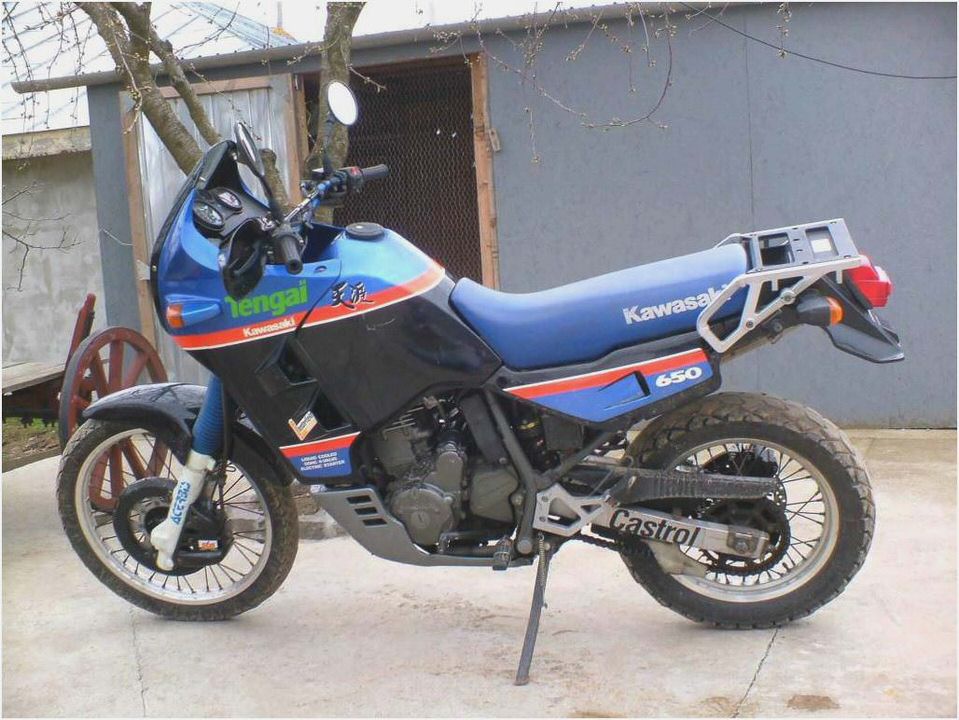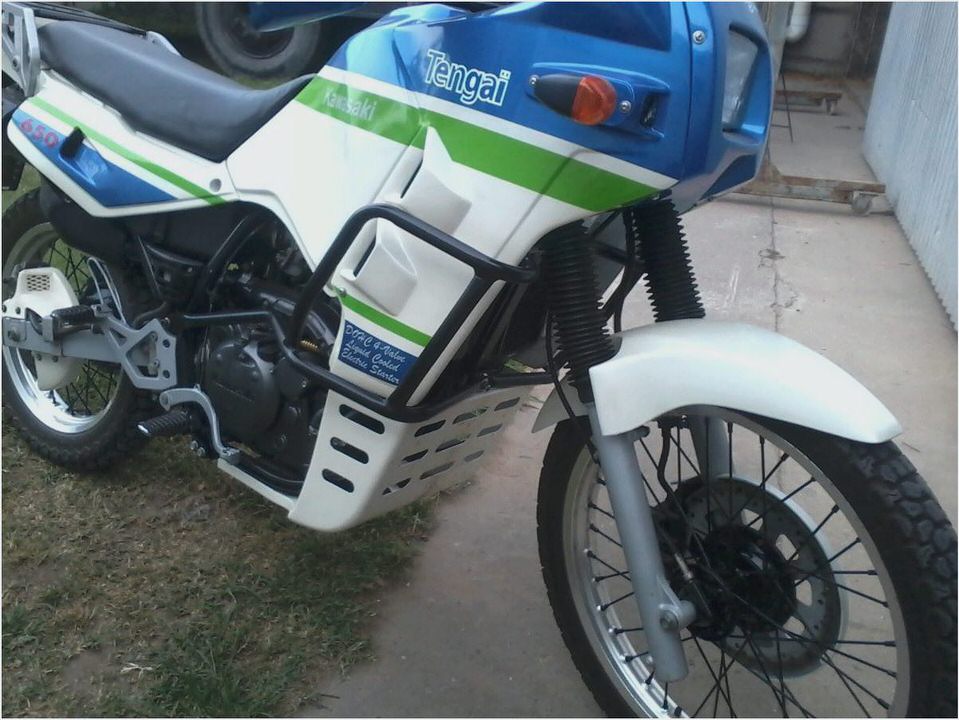 Revhead www.ozebook.com
How to Change the Oil in a 1980 Kawasaki 750 eHow
2010 Kawasaki Vulcan 1700 Voyager Road Test Rider Magazine
Suzuki MotoGP Prototype Spied In Japan Leaves Many Questions Unanswered…
WIDE MAGAZINE