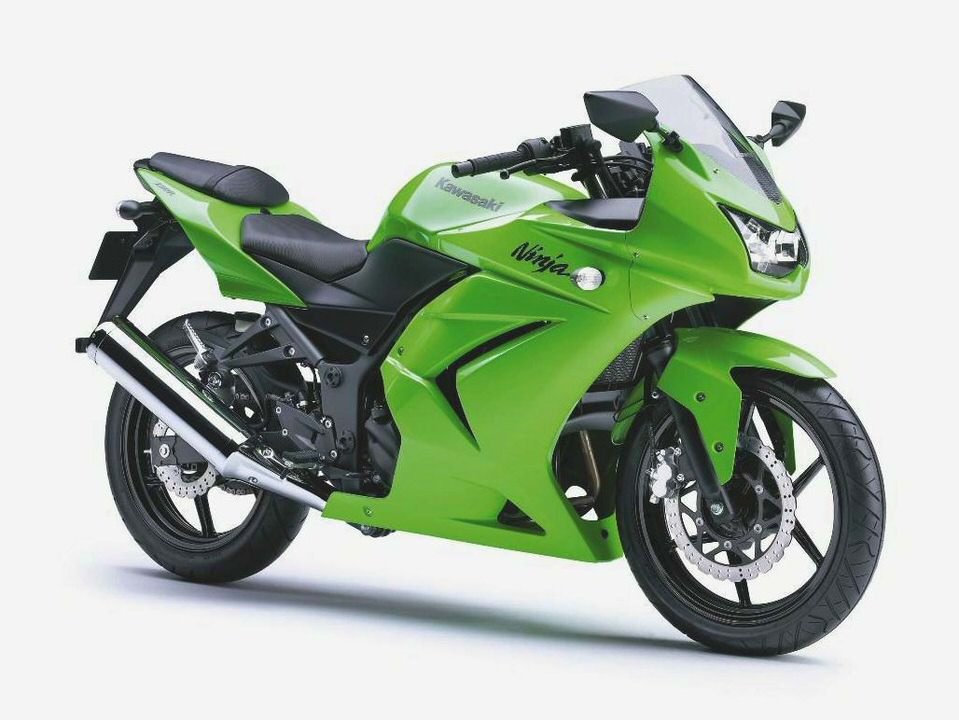 Kawasaki's Littlest Ninja Gets Even More Approachable for 2008
The Kawasaki Ninja 250R has long been considered one of the top choices for a first motorcycle. and a massive overhaul for 2008 refreshes its styling and performance.
Boasting plenty of improvements inside and out, the Ninja 250R seeks to combine sportbike styling with the approachability of a beginner motorcycle. Read more to find out how the all-new Ninja fills a unique niche in its segment.
The Goods: Keep it Simple, Stupid!
A sharp visual contrast to its predecessor. the 2008 Ninja 250R has been redesigned to look like a scaled down supersport motorcycle—a unique distinction in a field of bikes dominated by diminutive cruisers. The Ninja's fresh bodywork is aggressive and sharp, and its full-fairing and engine vents will grab the attention of those who appreciate fast, flashy bikes.
However, underneath this Kawasaki's bodywork is some relatively tame hardware. A liquid-cooled, dual overhead cam, 249cc parallel twin gets revised camshafts and a new 2-1 exhaust pipe for improved low and mid-range power, and the Keihin-carbureted powerplant also boasts refined intake and exhaust ports. Mated to the engine is a six-speed gearbox.
Fuel capacity is 4.8 gallons, and a new fuel gauge on the instrument panel helps estimate range for commutes or long trips.
Wheels have been enlarged to 17 inches, and the rear Uni-Trak suspension has 5.1 inches of travel and 5-way preload adjustability. A non-adjustable 37mm hydraulic front fork is flanked by a two-piston, 290mm petal disc. while a two-piston, 220mm disc sits at the rear wheel.
In keeping with its sporty appearance, the Ninja's single seat offers a narrow perch that's 30.5 inches above ground; a cowl sits just aft, and a passenger seat can be had for $99. The Ninja 250R weighs in at only 333 lbs dry, and the California model adds 4 lbs of weight to that figure.
Throw a Leg Over: Downsized but Workable Ergonomics
Photo © Basem Wasef
The Ninja 250R is a relatively small bike. Though it resembles its 600cc and 1,000cc stablemates at first glance, its small scale becomes more evident with a rider aboard. The saddle is slightly taller for 2008, but the littlest Ninja is still compact and low enough to feel completely manageable at parking lot speeds.
The rider is positioned with a mildly forward pitch (thanks to the sloping seat, the angle of which is visible in this profile shot of the bike.) Rider ergonomics are not so far forward as to be uncomfortable, but the Ninja's posture is certainly sporty.
Taller riders will feel their legs touch the outer edges of the fuel tank, though the bike is still narrow enough to not cause any unusual contortions other than a slightly compact leg position. The view over the handlebars reveals a centrally positioned speedometer and a tachometer—which redlines at 13,000 rpm—just off to the left. Mirrors are generously sized and well-positioned, offering good rearward visibility.
Everything falls where you expect it to on the Ninja, and its compact size makes it welcoming to both newbies and more experienced riders—I'm 5'10", and found that the only ergonomic limitation was seat comfort for long stretches, primarily because of the stiffness of the padding and the forward tilt of the saddle.
Riding the Kawasaki Ninja 250R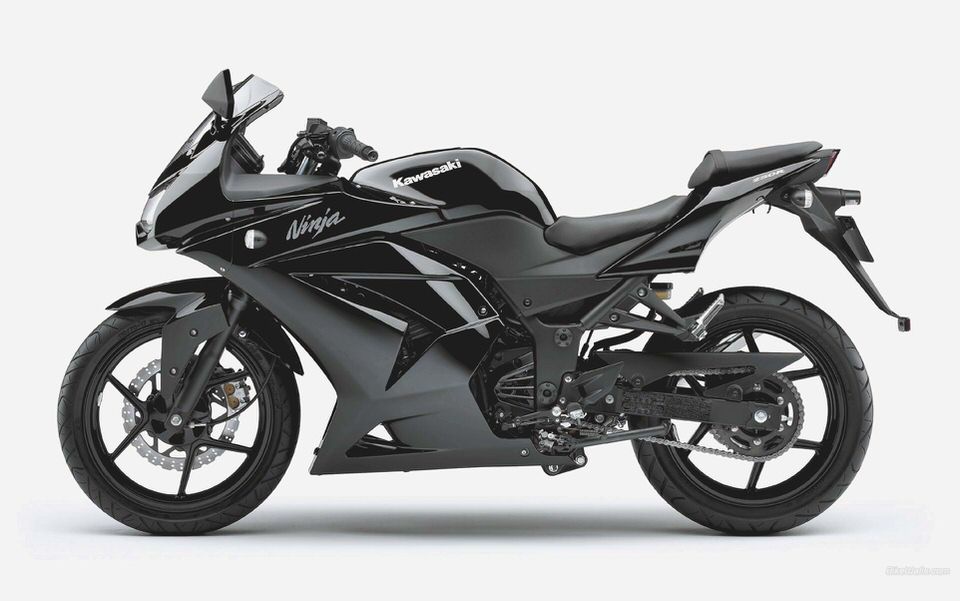 There's a slight chug-chug sound from the bike's 249cc parallel twin, and the throttle response is somewhat lazy if you're used to aggressive crotch rockets. That characteristic, though, makes it easy to modulate acceleration and speed.
Pull the clutch and click the shifter into gear, and you'll notice there's a bit of clutch lever travel before it engages. The engine winds up gradually with an unthreatening flow of power that gets a bit buzzy halfway to the 13,000 rpm redline. Acceleration can be strong enough to keep up with traffic or merge onto highways, but it's critical to keep the engine in the prime of its powerband; shift too early, and you'll miss the sweet spot that enables strong acceleration.
65 mph, incidentally, translates to about 7,500 rpm in top gear.
The Ninja's low weight makes it easy to maneuver, and direction changes occur with minimal handlebar input—maintain the bike's momentum up by keeping the revs high, and the Ninja becomes a pleasure to fling on twisty roads, despite its plush ride. The gearbox tends to behave itself and shift with positive feedback most of the time, though it did occasionally hit a false neutral between gears and not illuminate the green N light when the gearbox was, in fact, in neutral. Brakes are a big improvement over the outgoing Ninja, and strong stops are accompanied with reasonably good feedback.
Thanks to its light weight and maneuverability, riding the Ninja 250R is a fun, rewarding experience that enables beginners to easily develop their riding technique and more advanced riders to focus on fundamental skills.
In Conclusion: A Petite Sportbike Focused on Fun
Photo © Basem Wasef
Though it doesn't have the sorts of gut-busting performance its appearance may suggest, the Kawasaki Ninja 250R is loads of fun for any rider, especially those new to motorcycling. Its engine produces manageable but usable power, its ergonomics are compact enough to make most rider feel totally in control, and its MSRP of $3,499 coupled with its excellent fuel economy make it exceptionally easy on the wallet.
The Ninja 250R experience is a gentle reminder of the simple pleasures of riding: the feeling of feedback at the pegs, seat, and handlebar, the level of maneuverability that comes from light weight, and just enough power to keep you excited without threatening to get you in serious trouble. In this age of seemingly limitless horsepower wars and styling excess, it's refreshing to experience a bike as honest and endearing as the Ninja 250R. It may not set any land speed records, but its combination of economy and approachability make it a welcome bike for beginners, or anybody in the market for a back-to-basics sportbike.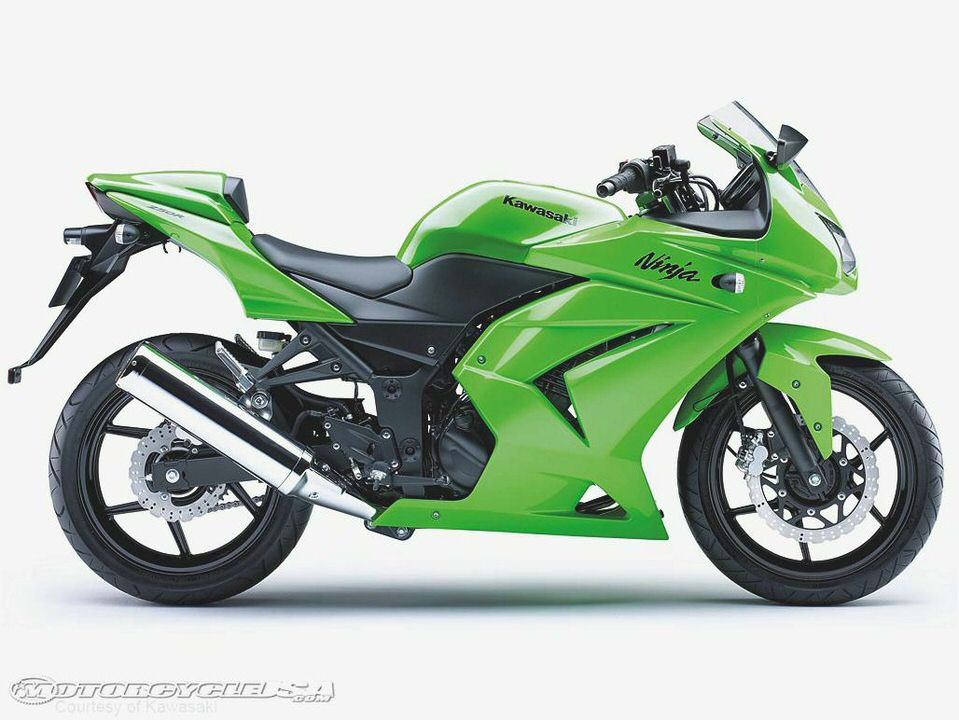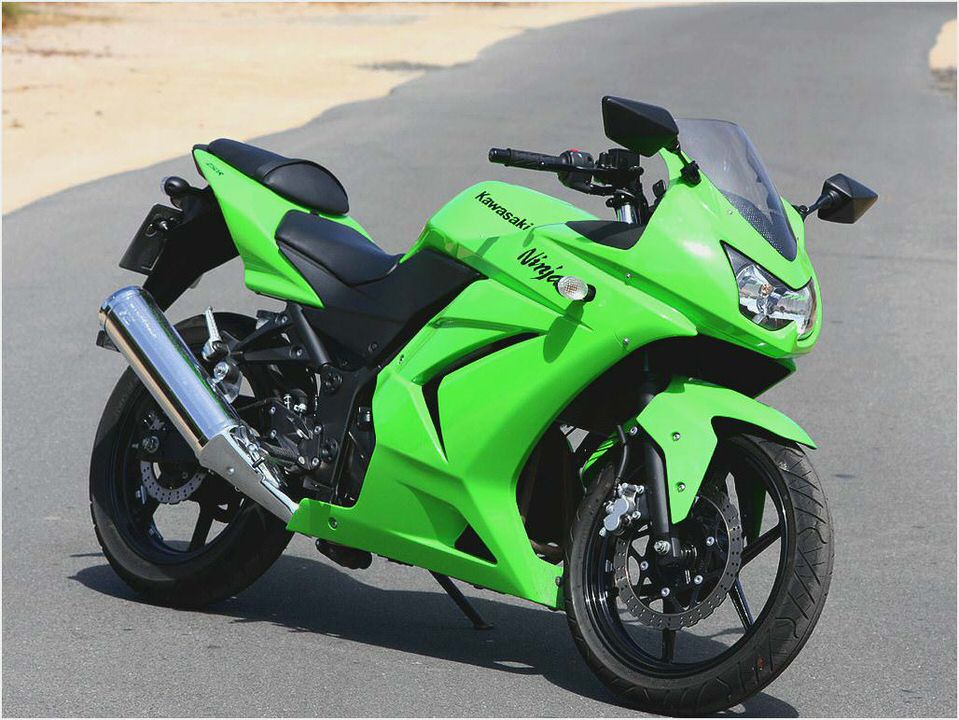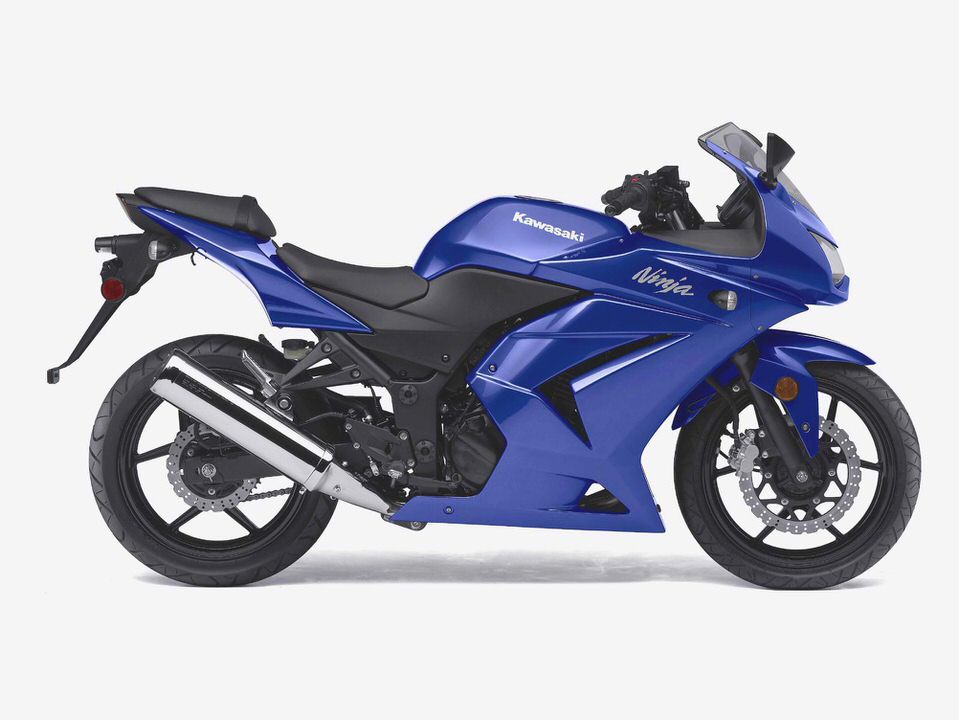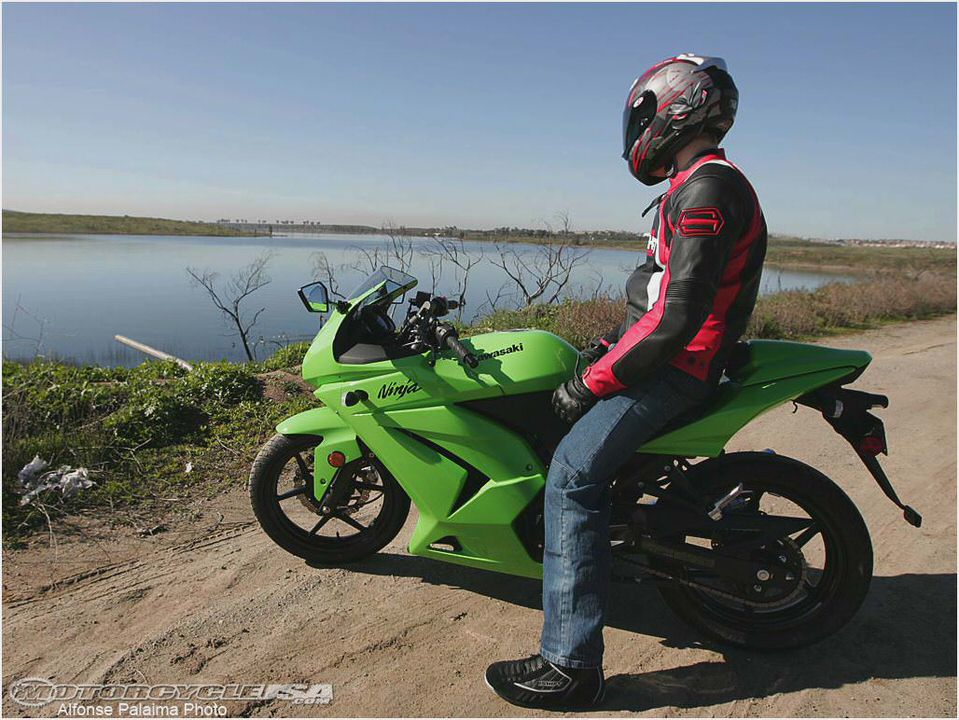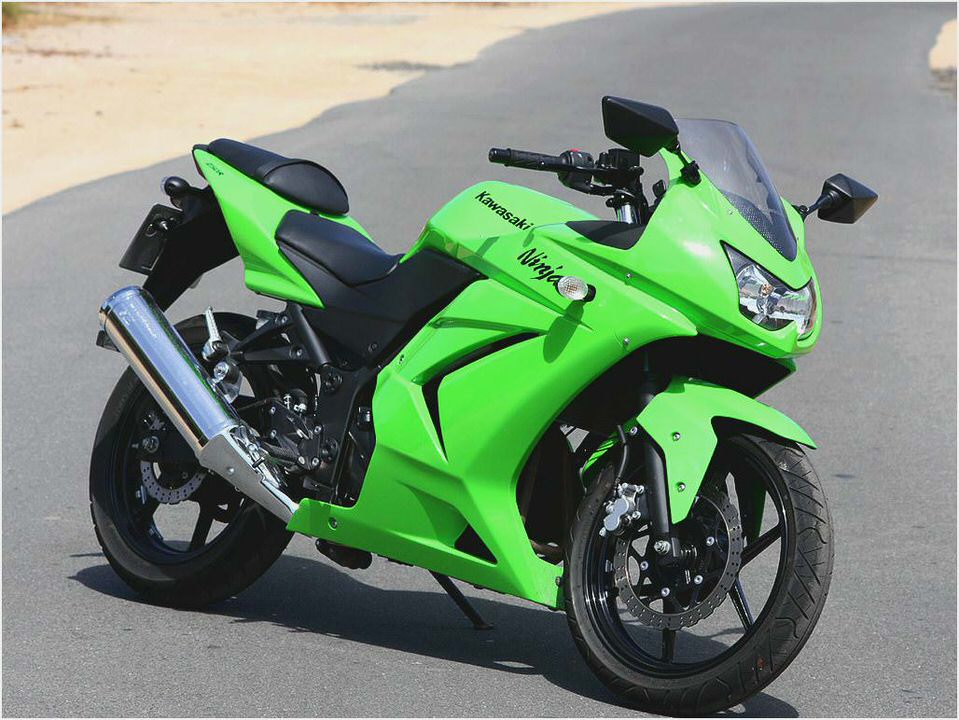 Suzuki Motorcycles – The GS Papers – From GS To GSX-R – Motorcyclist Magazine
SCREENING METHOD FOR SUBSTANCE ACTING ON MAINTENANCE OF EPITHELIAL PROPERTIES…
Countryphiles: Honda CBF600S, Kawasaki ER-6f, Yamaha XJ6 Diversion, Suzuki…
2002 Kawasaki Vulcan 800 Classic –
2013 Kawasaki D-Tracker Review How To Make & Do Everything!