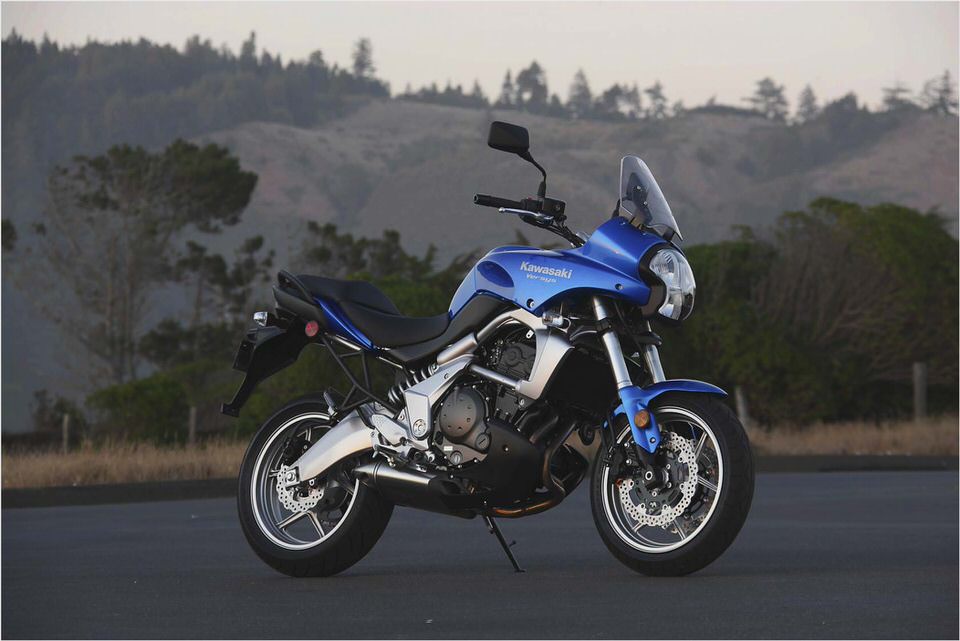 Kawasaki Versys Review
When you first set eyes upon Kawasaki's new middleweight contender you can't help but be amazed by its quirky styling. A distinctive mushroom shaped headlight and side lights set-up, give the bike a unique front end appearance. The quirkiness is continued with petal disks and unusual swing arm styling, with a large exposed off-set monoshock; but the best feature is the stubby stylish bullet shape under engine exhaust.
The Versys's unique front end appearance
Further styling touches like the red on white background analogue rev counter, combined with a clear digital speedo and information readouts (including clock, digital fuel gauge and two trip meters) and the compact indicators and the LED taillight with clear lens, all contribute to produce a unique visual statement.
MOTORBIKE AND SCOOTER INSURANCE
MOTORCYCLE INSURANCE FEATURES
Our Versys was an eye catching deep candy burnt orange colour, which makes the bike stand out in a crowd even more.
The whole quirky styling package just works and you find yourself liking the looks more and more, which are a strange cross between a sports bike and a trail bike.
A fusion of purposes
Now it's not without reason that Kawasaki has created a bike that looks like two styles in one, because Versys stands for versatile and system. Kawasaki have set out to produce a bike that blurs the boundaries between many of the staid categories that motorbikes fall into; that of sports bike, commuter bike, tourer and trail bike, and produce one motorcycle that can covers all these roles. So is the Kawasaki jack of all trades but master of none?
On paper, the Versys looks to have the credentials to satisfy many of these roles. It has long travel suspension, a requirement of a trail bike; but combined with stiff spring settings for the sports bike rider. The bike can cope with the worst British roads can throw at it, from potholes, poor road surfaces, loose gravel etc. but does not end up feeling like a pogo stick The bike seems to ignore poor road surfaces enabling rapid progress to be safely made.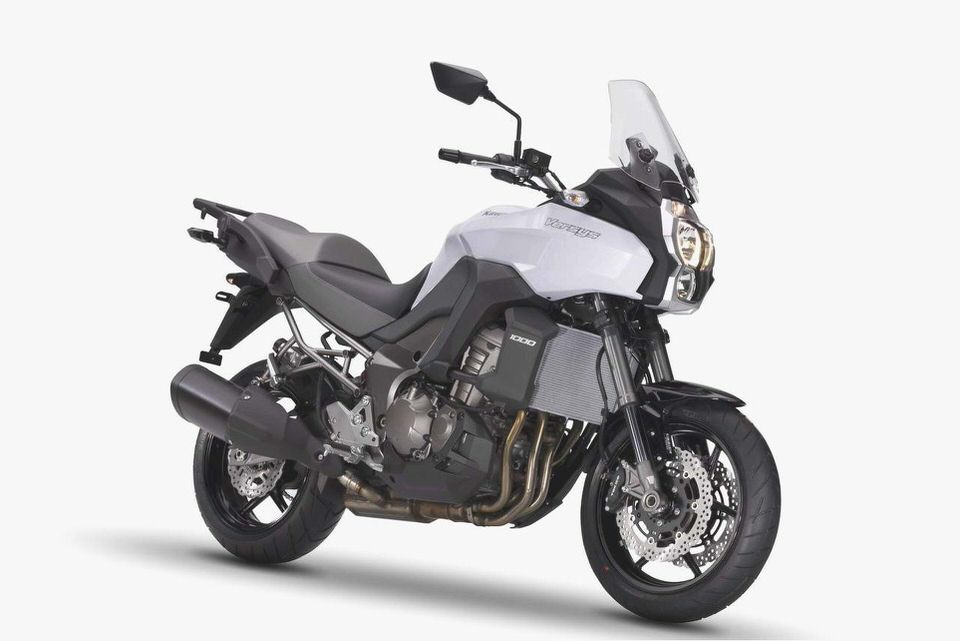 It's like having the sharp und unflustered suspension of a sports bike on a new tarmac road, but translated to producing the same effect on a rough country back road.
The Versys's stubby stylish bullet shape under engine exhaust
The Versys's large external visible Showa rear shock unit
The suspension is stylish, at the front; the bike sports upside down forks and the rear has an aluminium gull type swing arm linked to a large external visible Showa rear shock unit. Both have adjustable rebound damping and preload.
This bike is supremely comfortable. It offers an upright riding position with wide handlebars that allow your body to adopt a very natural posture, without any of the arm neck and back strains that a dedicated sports riding position endures. The slim stock saddle is very supportive.
The seat has two levels; the pillion portion is set a little higher, which allows the rider to be cushioned at the back by the rise in the pillion seat. You sit down and into the bike, but also upright with a long leg stretch, with an 840mm seat height this bike is not for the vertically challenged.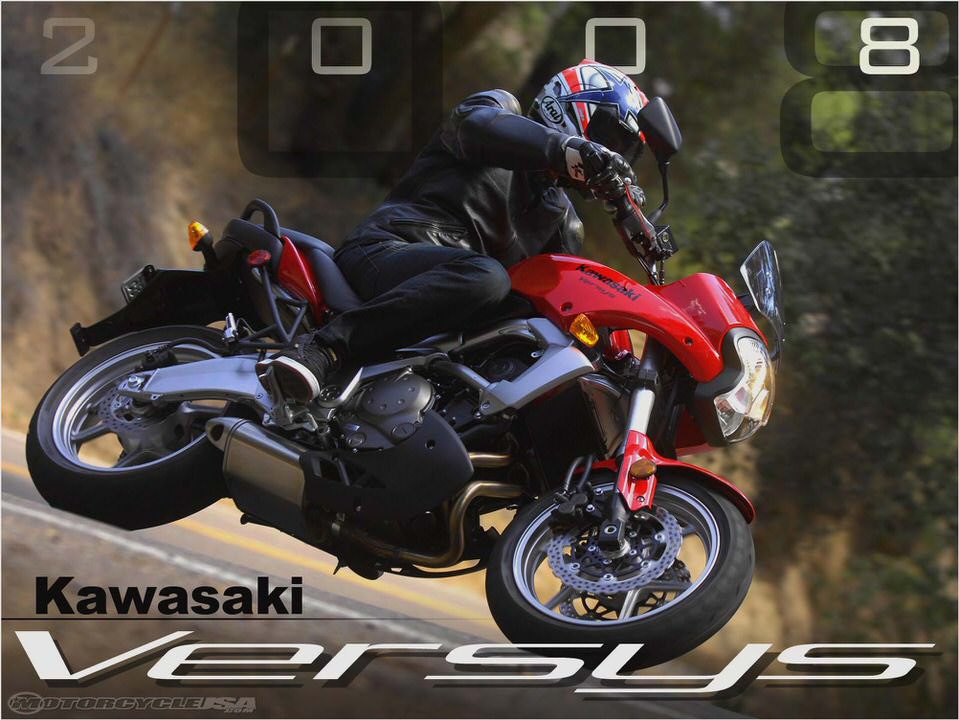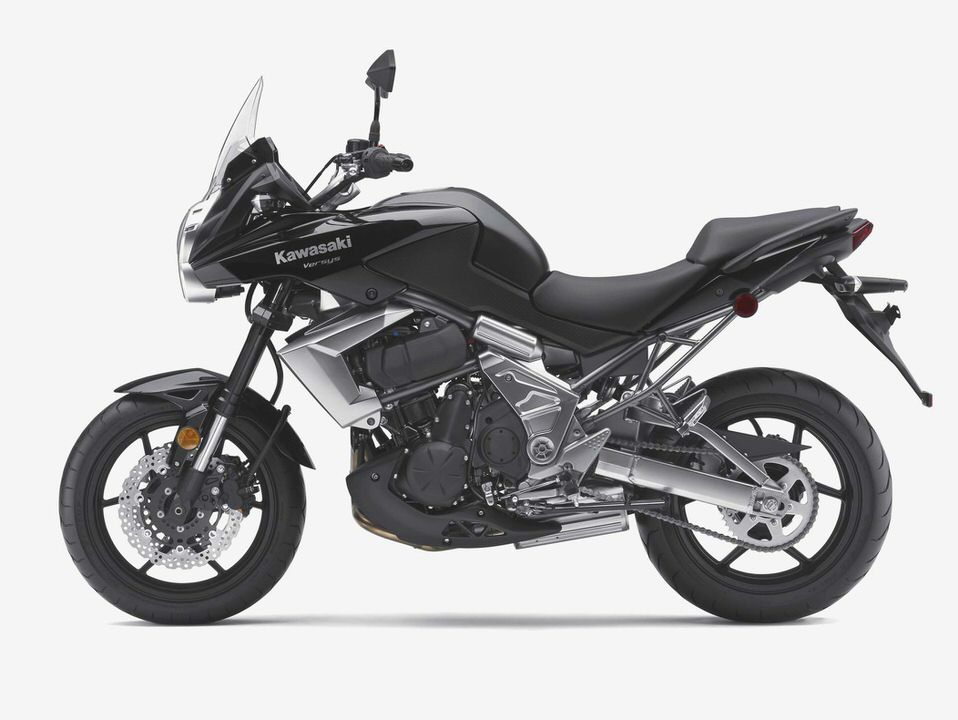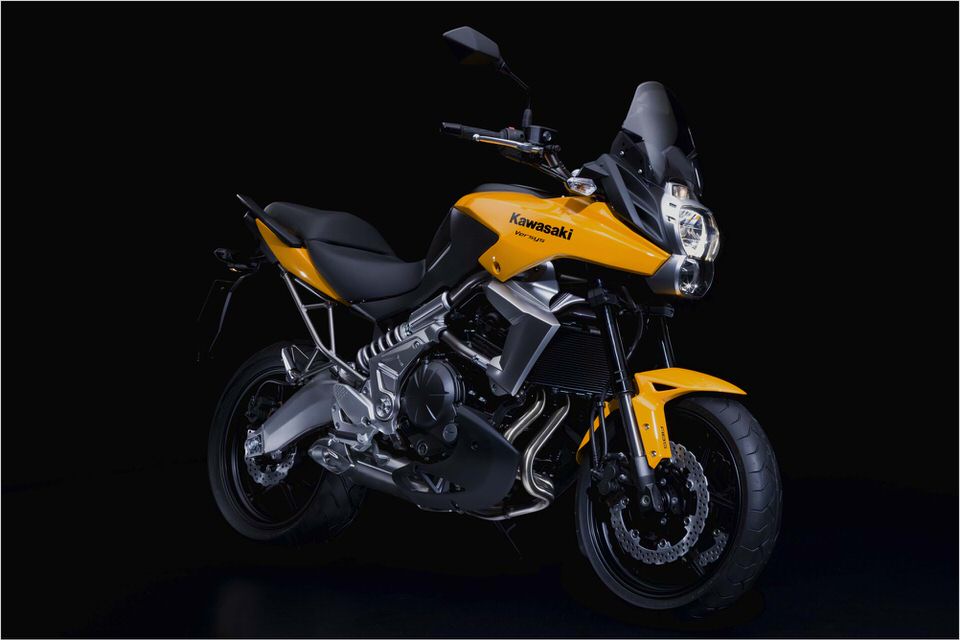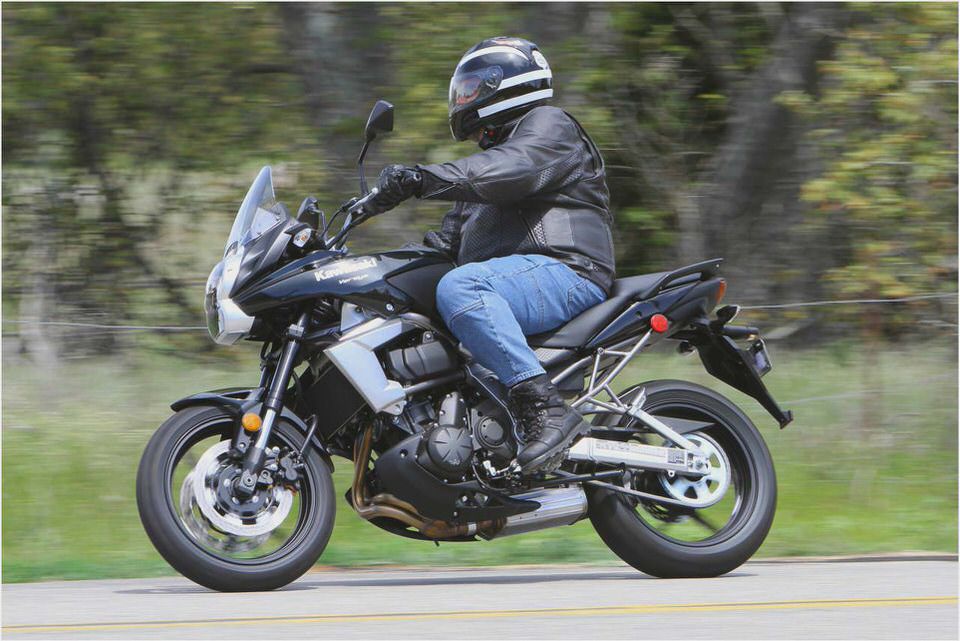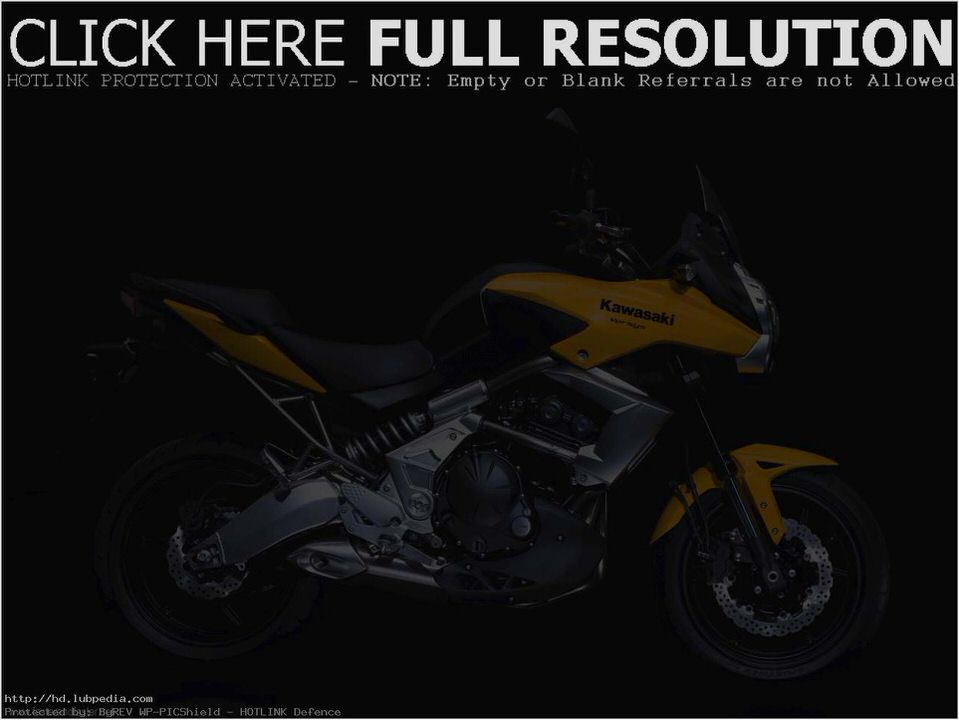 ZRX Hooliganism zrxrider's Blog
Kawasaki Vulcan 900 – Vulcan 900 Custom – Kawasaki Motorcycle
Longterm Test: 2010 Kawasaki ER-6n Super Streetbike
Kawasaki Versys
2011 Kawasaki KLX 110