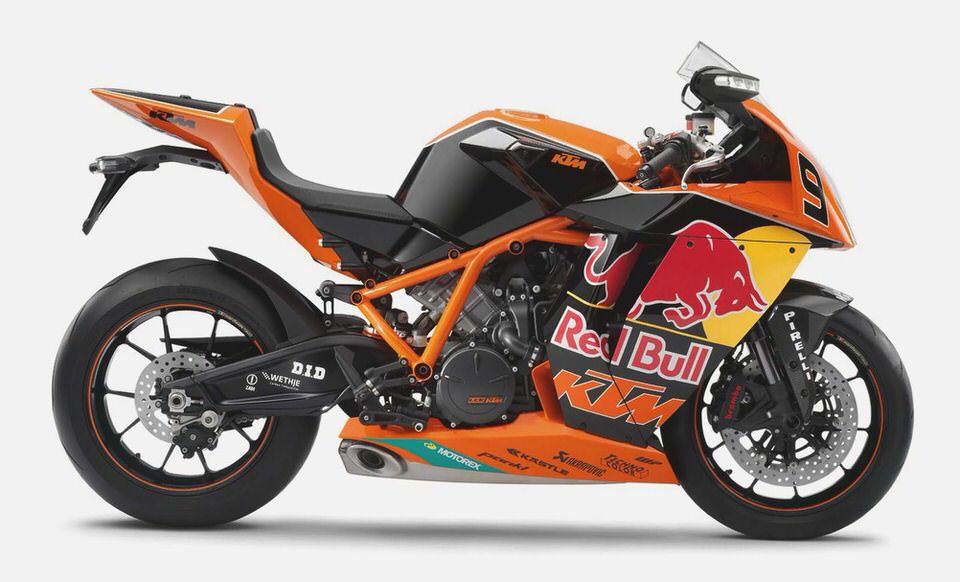 Just another FullChatter weblog
Doc Works Orange
Travelling Doctor uses KTM RC8 R power for rapid response
Racers and spectators at Irish Road Race meetings will have rapid response medical support in the form of a 175hp KTM RC8 R as part of its "Travelling Doctor'" system in 2012.
Doctor John Hinds, 32, as a member of the Motorcycle Union of Ireland (MCUI) medical team, has chosen a RC8 R  – currently available for £12,995 with finance offers that include 0% interest with a £99 deposit – as his way of getting life saving care and triage to a rider quickly and safely.
The "Traveling Doctor" system has evolved over the years as a way of providing fast and lifesaving medical care to riders at Irish Road racing meetings. The environment which with the medical staff work in is unique and the circuits can vary from 3 to 9 miles in length; so are too long to staff with ground crews like at British Superbikes, but too short to use a helicopter effectively like at the Isle of Man TT. The nature of these courses also make it difficult to have a fast "first response" with a car or regular ambulance.
The motorcycle-mounted doctors – Dr. John Hinds and Dr. Fred MacSorley – chase the warm-up and opening lap of each race or practice session at each event as this is historically when most serious incidents tend to occur.
During racing they are parked up strategically with radio contact, helmets on and ready to be scrambled immediately and can assess, triage and begin treatment, and are backed up by response vehicles staffed by experienced doctors and paramedics.
The bikes the traveling doctors use are their own and the road racing circuits are exceptionally hard on a motorcycle. The wear and tear of jumps, bumps and high speed runs each and every weekend mean maintenance is an ongoing battle of attrition – tyres, oil and filters every weekend; screens full of stone chips, suspension being put through it's full crashing strokes every lap on the jumps that make the Irish road circuits unique in what they are. On average, Dr.
John will cover around 4000 race miles a year.
The consultant anesthetist and intensivist based at Antrim Area hospital said: "There was a number of reasons I chose to run an RC8 R this year. Firstly, I have had Japanese inline fours for 10 years and wanted something different. Secondly, and more importantly, I needed a bike that was reliable and had good dealer back-up as I know how many serviceable items I get though in a year.
"The job I use the bike for means that a machine that won't start on the button could mean the difference between life and death. Who better then to buy a bike off than Northern Ireland KTM dealer and road racing legend Phillip McCallen! If ever there was a man who knows if a bike will work on a road circuit, it's him; and the RC8 R came highly recommended from the man himself. The fact that Northern Ireland ex-MotoGP star Jeremy McWilliams owns one himself meant the decision was made!"
John will be on call at the 90 th Cookstown 100 this weekend, April 27-28, 2012.
2012 04 /27 CATEGORY Press Releases Comments Off
DANNY KENT TOPS ANOTHER TEST
KTM Moto3 racer takes first step to getting road licence
British Grand Prix motorcycle rider Danny Kent passed his Compulsory Basic Training (CBT) yesterday (March 28) riding his KTM 125 Duke.
The Red Bull KTM rider, who begins his assault on the new Moto3 class in Qatar on April 8, has always wanted to get his road bike licence and has taken the first step to achieving that.
Instructed by The Motorcycle Experience team in summery conditions, Danny aced the Compulsory Basic Training at the facilities of the Silverstone Experience Centre.
"There are a few people who don't understand why a motorcycle racer would want to ride on the road, but it's quite simple – I just love bikes," the 18-year old from Tetbury, Gloucestershire, said. "I saw the KTM 125 Duke at Motorcycle Live last year and just had to get one; it looks mega and will cut down my fuel costs getting around."
In between duties racing in the 18 round Moto3 series, Danny will use his 125 Duke to travel to the gym and to see friends but will have to keep the L plates on until he completes his full test later in the year.
Danny continued: "I wanted to get my CBT passed before the first round and I'm looking forward to getting on the road and making some modifications to the Duke. I wasn't nervous doing the training, but I don't think I've ever ridden so slow and it took me a while to get used to a 'road shift' – I kept trying to pull away in second gear!"
KTM UK is offering both free insurance and 0% interest finance as part of a choice of purchase options available when buying its incredibly popular 125 Duke.
Incredibly easy to handle, lightweight, torquey, comfortable and perfectly suited to everyday use alone or two-up, the Duke has also been tested and ergonomically designed for extreme manoeuvres and thrillingly fast cornering. The bike is supremely well equipped, robust, extremely economical, inexpensive to maintain and only £3,795 on the road.
Having topped the time sheets in Moto3 pre-season tests, the next time Danny visits Silverstone will be in front of his home fans on the new 250cc Ajo Red Bull KTM Moto3 bike on June 17 – without L plates and a yellow bib.
2012 04 /10 CATEGORY Press Releases Comments Off
KTM INTRODUCE 690 DUKE 'TRACK'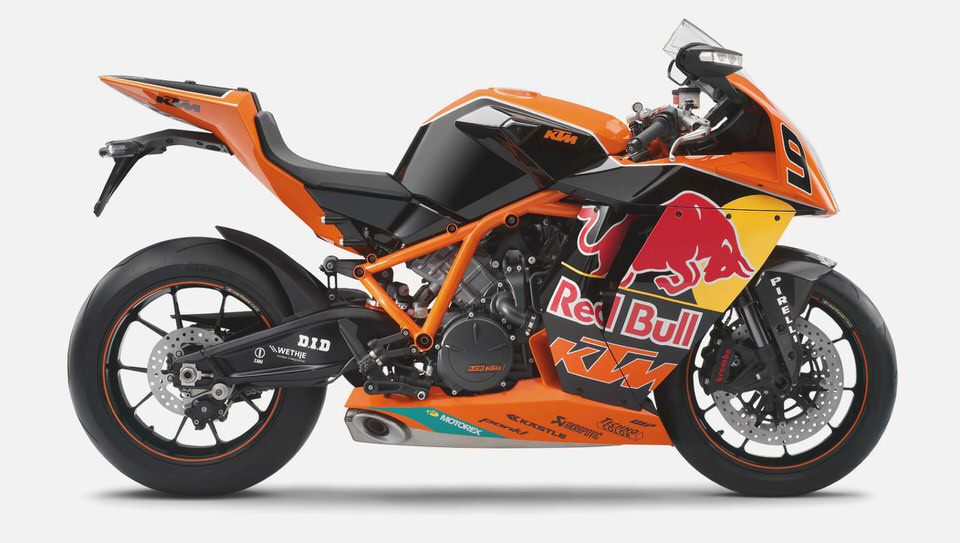 KTM will produce a limited edition track version of its new 690 Duke, based on the machines competing in the 2012 KTM-sponsored European Junior Cup (EJC).
Following on from the success of the RC8 R Track, the 200 examples are to have the same specification as the EJC bikes that will see riders from more than 13 Nations battle across eight rounds as a support race for the World Superbike Championship.
Priced under £10,000 and not homologated for road use, the 690 Duke Track is fitted with a host of KTM PowerParts, bespoke items and modifications to some standard parts to make a truly formidable circuit weapon – losing 10kg over its 150kg road counterpart and gaining 9hp.
The power increase – on what is already the most powerful production single cylinder motor – is achieved from a full titanium Akrapovic exhaust, modifications to the airbox and a PowerParts camshaft with a bespoke fuel map.
Ergonomic changes come from a PowerParts seat – firmer, higher and more room for the rider to change position on the bike. PowerParts foot pegs increase ground clearance and move feet back and up while narrower Renthal handlebars bring the hands in closer to a race position.
The slim chassis and lightweight subframe remain standard, but with ABS not required for track use, this is replaced with a new four-pad radial Brembo caliper and master cylinder helping to bite down on a thicker front disc.
New WP front forks raise the Duke 15mm higher and offer full adjustment and the preload only rear shock from the road bike is replaced by a fully adjustable WP item.
Developed in conjunction with KTM RD, the European Junior Cup and KTM Street Ambassador, Jeremy McWilliams, the bike in EJC guise is already proving to be a formidable track machine delivering big riding kicks. As a bonus, the 690 Duke Track is also frugal on fuel – drinking only 7 litres per 100km of regular unleaded in testing!
KTM 690 Duke 'Track' specification
– KTM PowerParts: airbox, camshaft, crash bars, seat
– WP fully adjustable race suspension front and rear
– Marchesini lightweight wheels
– Brembo competition brake system and discs
– Akrapovic titanium/carbon full exhaust system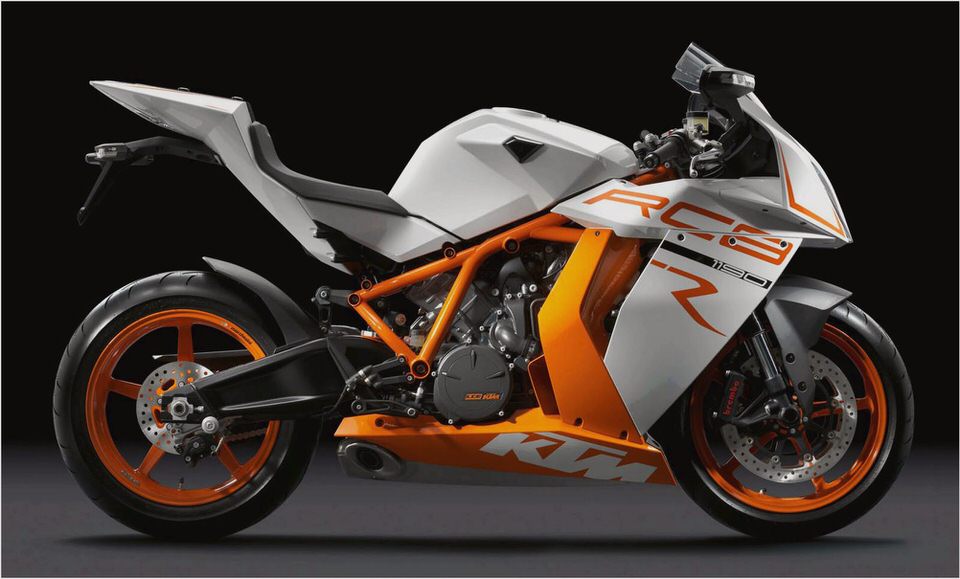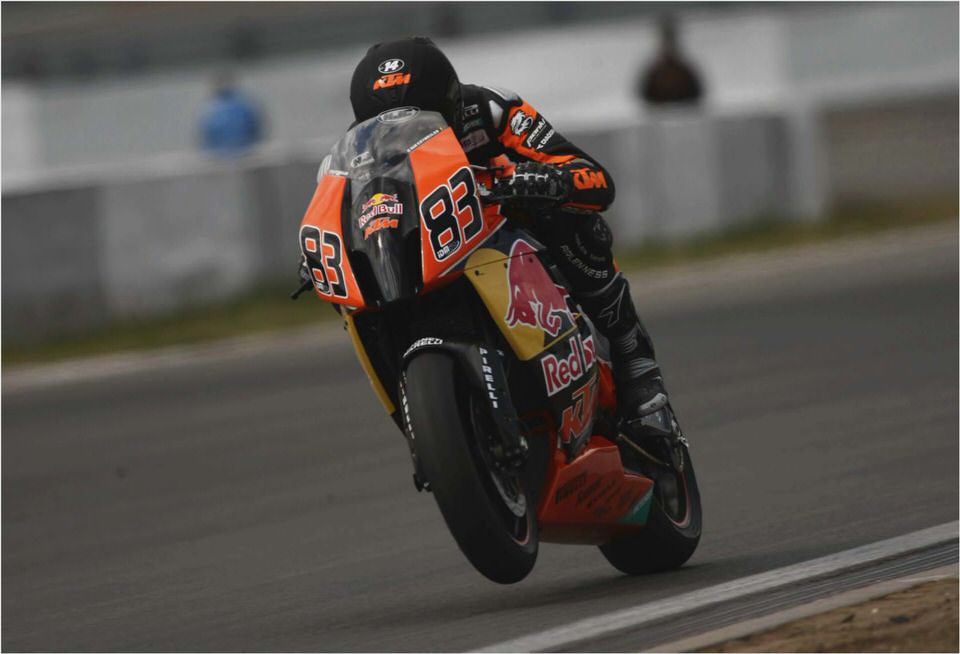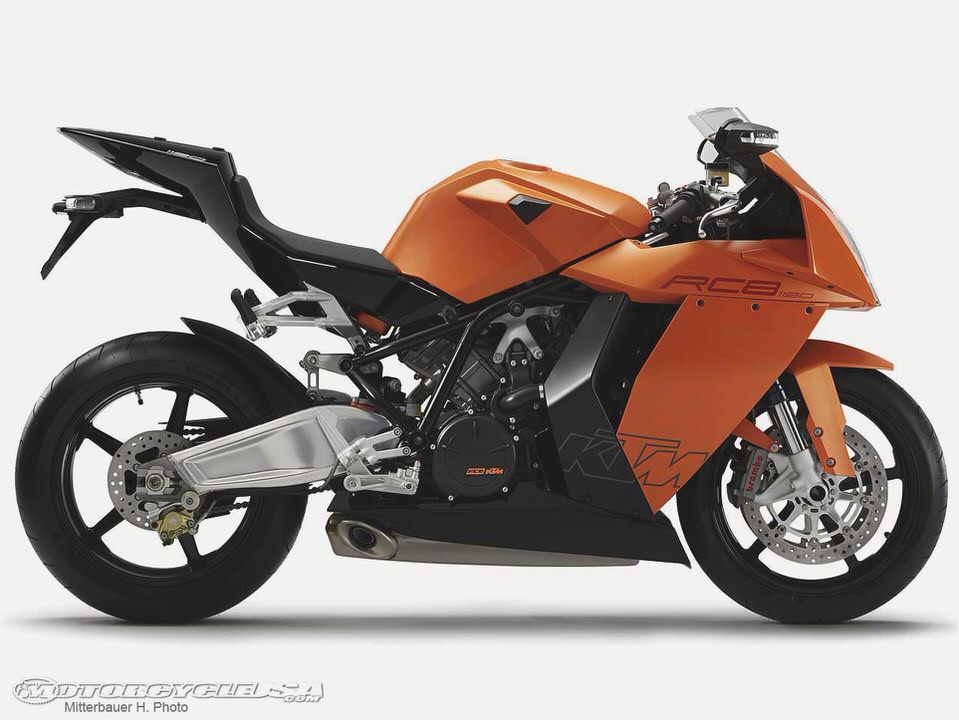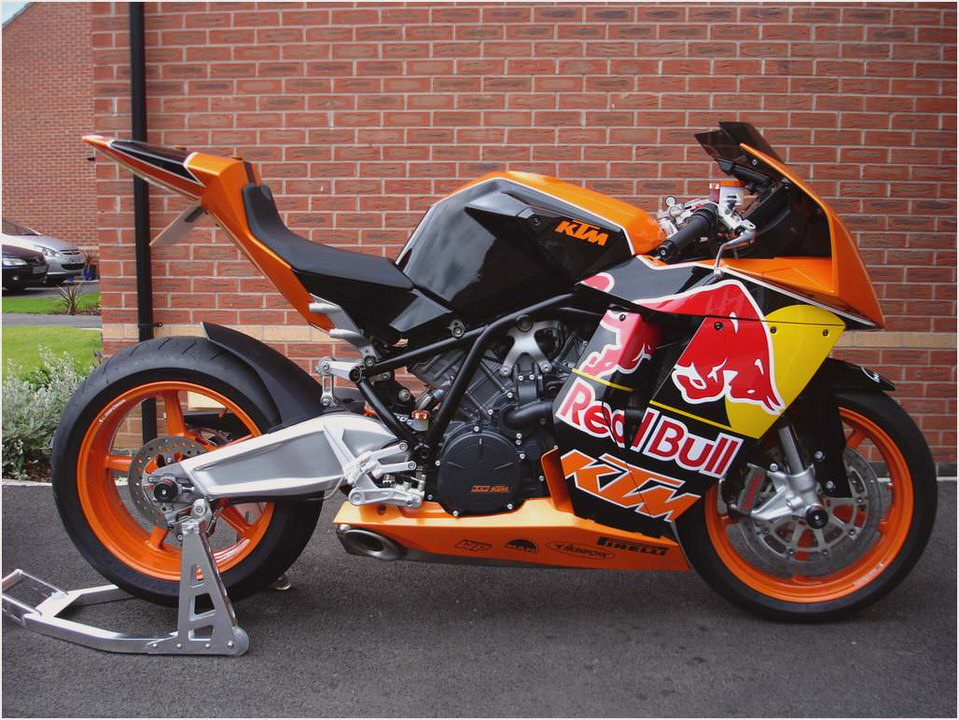 DS Adventure Quebec: KTM 350 EXC-F: A Conclusion
KTM rolls out the go-anywhere motorcycle – the 990 Adventure
2010 KTM RC8R Comparison Track – Motorcycle USA
950 Issues
KTM 1290 Super Duke R: The Beast Unveiled BikeDekho.com