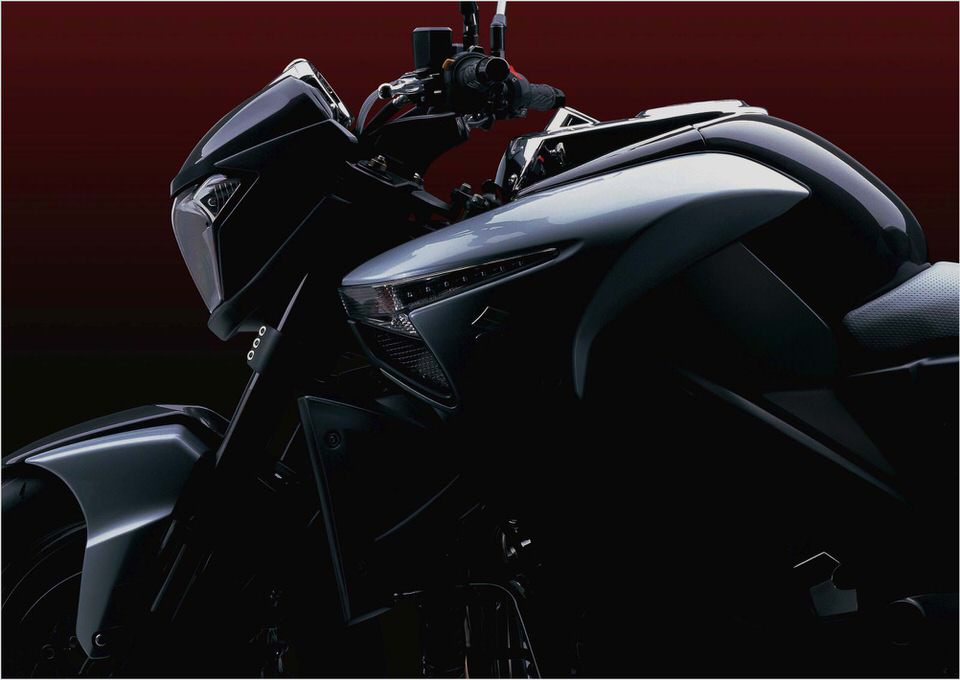 Laverty Talks Suzuki And 2014
Fresh from finishing second in the 2013 World Superbike Championship, Eugene Laverty has made the switch to GSX-R machinery for the 2014 campaign, after signing for Paul Denning and the Voltcom Crescent Suzuki team. We caught up with him on the opening day of this year's Motorcycle Live.
The opening day of Motorcycle Live was Eugene Laverty's first outing in Suzuki colours, as he stopped by the stand to meet and greet fans at the show, a brief stop-gap before heading on to Jerez for his first taste of the Voltcom Crescent Suzuki GSX-R1000.
Between signing sessions, interviews, and oggling the new MotoGP prototype machine, we managed to have a chat about signing for Suzuki in 2014 and his targets for the forthcoming season.
"There were two things really that played a big part for me when it came to signing for Suzuki for 2014," he explained. "One was Paul Denning's and the team's determination to get back to the top, where they want to be and where Suzuki belong. That was something that was obvious for me and he was really keen and pushed hard to get me onboard.
"Secondly was the fact that Suzuki is going back to MotoGP in 2015, and being in the Suzuki stable is a foot in the door for me too, you know. I think Suzuki will be competitive, and I think we'll be competitive too next year. There's some work to do, but the aim is to win races next year."
Laverty brings a wealth of experience to to the team for 2014, after competing in 250GPs and World Supersport before stepping up to World Superbikes. In 2013 he took nine wins while challenging for the championship.
"I think this year in World Superbike I really established myself as a rider that can challenge at the front, and I intend to stay there. I don't want to make any predictions or say where we will be until I've ridden the bike, but we know it can fight for the podium.
"I'm thinking about competing at the front though and fighting for race wins, that's where I want to be and that's where I think we can be. I'm entering this with a winning mindset and I'm looking forward to riding the bike this week."
Laverty heads to Jerez this week with the team for the first test of the 2014 season to get comfortable on the bike, before working out the direction they need to take with the bike's development.
"Jerez this week will be my first time on the bike, so we'll go there just to see the potential of the bike and where we're at, and understand where the bike's at, base-setting wise. It helps that the last circuit I rode was Jerez at the final round this season, so it's nice to go back to the same circuit.
"I've done a lot of laps there so I should have an idea of where we're at, what areas we'll need to work on to get where we want to be and get myself comfortable on the bike."
And with the MotoGP prototype machine on display, Laverty couldn't resist trying the bike for size.
With an honest statement he added, "MotoGP is where I want to get to, but not like some other riders that just want to get there to be a part of the show. I have had opportunities to go there before, both this year and in previous years, and I wasn't interested because it wasn't realistic that we were going to see some progression to be able to win in the future.
"But if the right door opens in the future, we'll see. But the main thing for me is to stay at World Championship level and keep on winning."
2004 Suzuki JR 50 – Used 2004 JR 50 at Motorcyclist Magazine
2005 Suzuki Burgman 400 Consumer Reviews Suzuki Burgman 400 — A rare…
About Suzuki 650 Burgman Scooter eHow
2002 Suzuki Ozark 250 ATVConnection.com
Wholesale Motorcycle Intercom – Buy for Suzuki GN250 TU GN 250 Digital…