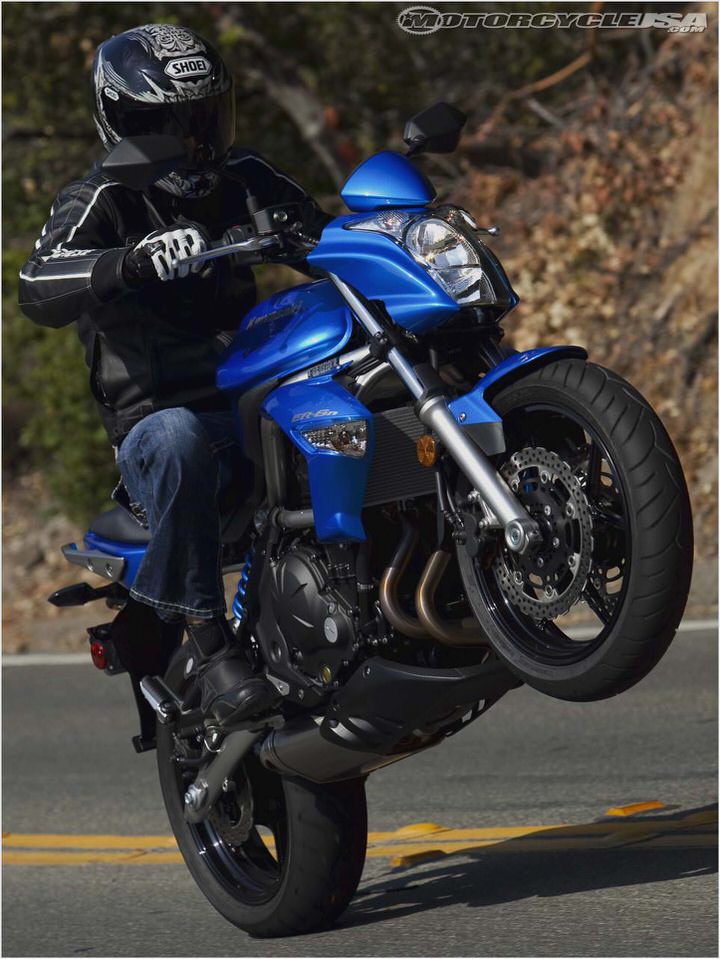 1012_sbkp_23_z+longterm_test+CRG_arrow_mirrors.jpg
2010 Kawasaki ER-6n
John Zamora: Associate Editor
Miles Ridden: 5,200
As I found out, you can't always turn a soccer mom into a super model. The ER-6n in stock form is really easy to ride. But even before it leaves the showroom floor, there are a few items that need to be addressed immediately. The stock brakes just don't cut it and require a tremendous amount of effort to slow it down, even at moderate speeds.
I changed out the brake pads and lines and that helped solve the problem a great deal, but afterwards I realized I shouldn't have stopped there. I think upgraded rotors or a stronger master cylinder might have brought the bike to the level I was after.
In the styling department, I found every aftermarket bolt-on accessory I could get my hands on to help it lose some of its awkward shortcomings. Some of the mods, like the rearsets, undertail and mirrors had an immediate impact on the bike's overall appearance and gave it a much-needed aggressive street stance.
Sometimes we have to take a step back to realize just how far we have come, and I'm glad to have spent some time with this mid-size muscler. In retrospect, I think the ER-6n is one of the best first bikes, but for someone that has been riding for any length of time, the shortcomings may become annoying and leave you wanting more. But as the aftermarket catches up there is definitely room to make a really cool bike that won't get lost in a bike night parking lot.
Second Opinions
After a run down a bumpy back road I came to one immediate conclusion about John's long list of mods-they were all pointless (except the brakes). He should have spent every penny on suspension upgrades. With the suspension set up properly it could hang on any twistiness with more performance focused bikes, but on the stock forks and shock it won't go anywhere fast. – Dave
Ermax Fender Eliminator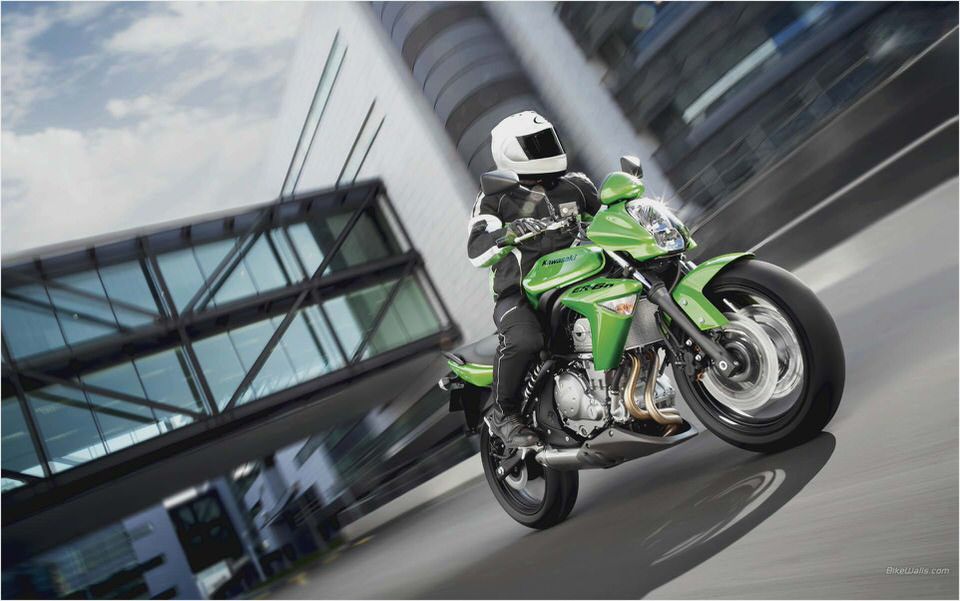 I've always loved the tiny tails on a streetfighter. The ER's butt was begging for lipo and the Ermax undertail helped eliminate the bulky signals and left it with a cool Euro appearance.
Ermax Hugger
$150
I thought the Vance and Hines CS-One slip-on looked absolutely perfect with its black pipe and red badges. The part I had trouble with was the sound. A piped parallel twin sounds like a 450 dirtbike-I never could quite get used to it.
I hated the jungle gym-sized stock rearsets. The Valter Moto 'sets were absolutely stunning and really opened up the bottom half of the motorcycle. The motor only makes 66 HP, so there's no real point in putting someone on the back anyway.
I've never been a big fan of grab rails. I noticed they were optional on the ER's sister bike, the Ninja 650, and in their place were body caps. I made a quick call to Kawi and after a two-bolt twist the love handles were gone.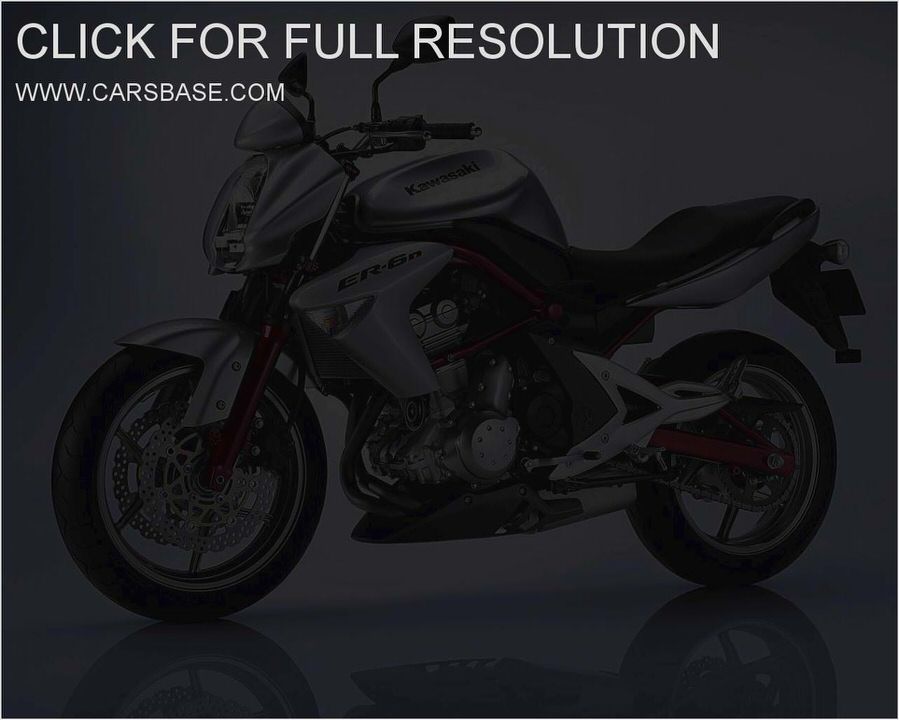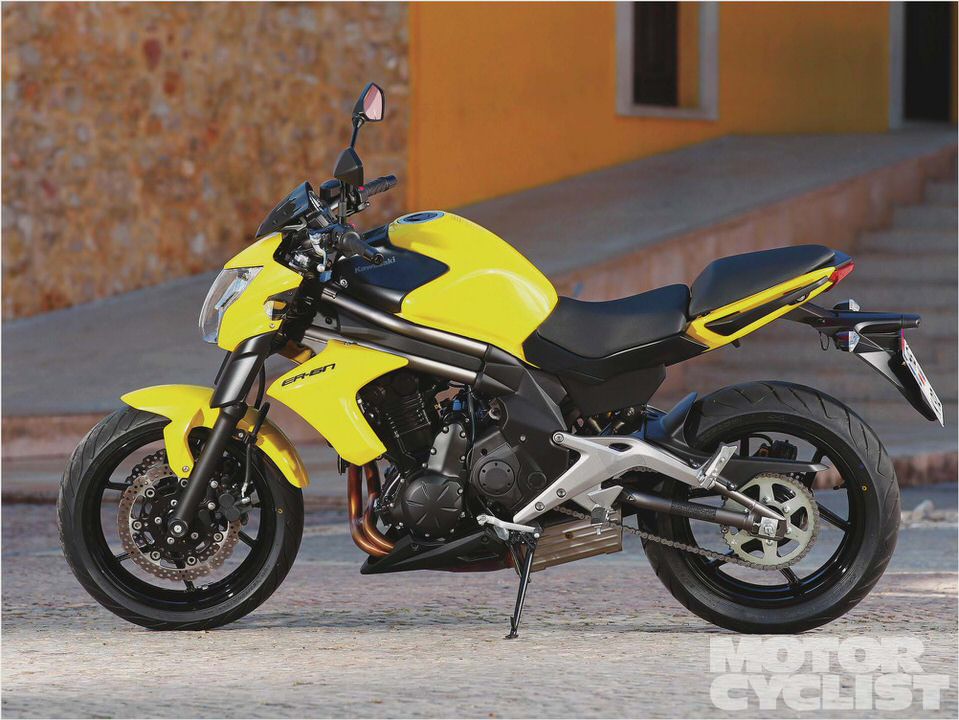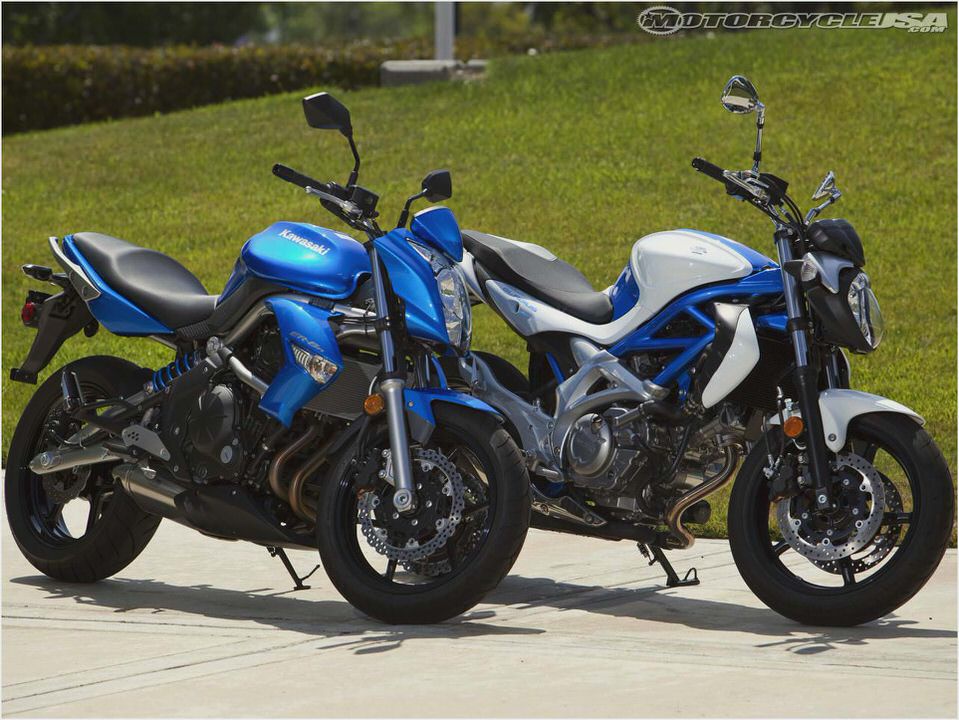 Kawasaki Versys
2011 Kawasaki KLX 110
2009 Kawasaki Vulcan Voyager 1700 Review- Vulcan Voyager First Ride
Kawasaki ER-5 – Review – My ER5
2009 Kawasaki Vulcan 900 Cruiser Review – Review of the 2009 Vulcan 900…