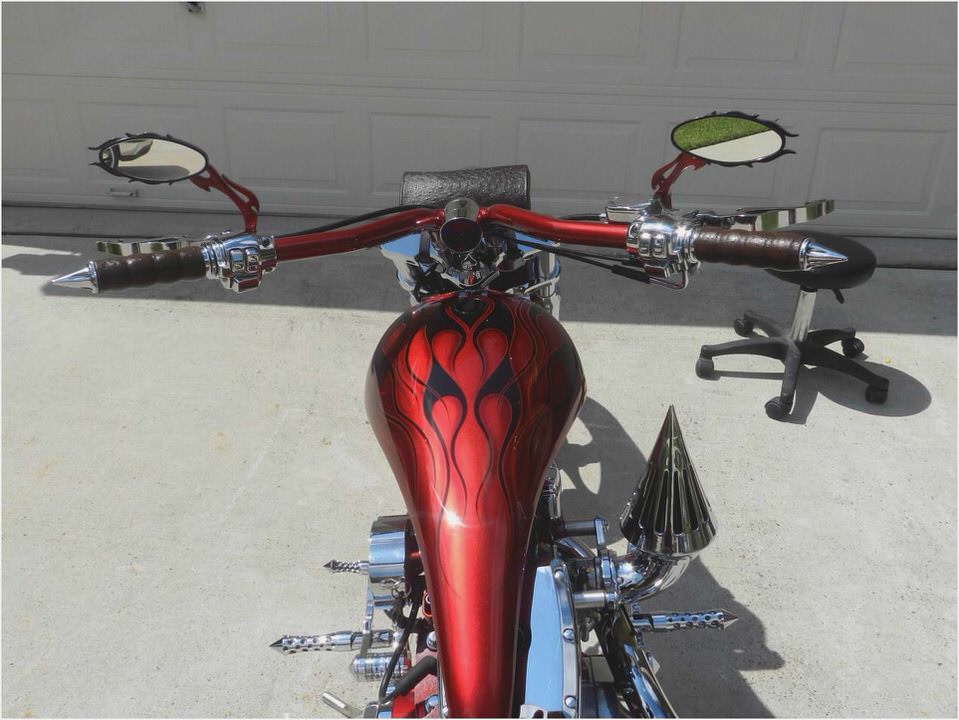 CARS TRUCKS | MOTORCYCLES | RECREATIONAL | AUTO PARTS
let me buy or fix your atv ,looking for broken ,not running or running not using atv ,dirtbikes,lawn tractors, WE CAN DO IT 847 344 9858
2001 Southwest Expressline 24 ft enclosed tandem trailer. Electric brakes with new battery. (Battery replaced Aug. 2010) Drop down ramp door has an opening of 5′ high x 4′ wide. Primarily used to transport antique furniture.
Great for hauling/storing motorcycles! $3500 obo.
1997 Yamaha VMAX 600 XT snowmobile with only 3,500 miles. Always starts on the first or second pull. It does not have electric start or reverse. The only modification is a set of plastic ski skins.
The track is not picked. There are no cracks in the hood or plastics and the seat is not ripped. It's in excellent shape, very clean, and runs great. Asking $1,500.
Please call 847 977 6681 or e mail if interested.
2008′ Mercedes Sprinter Winnebago RV, 11,000 miles, built factory on 170 dually chassis, 26 feet, 3.0 Turbo Diesel V6 motor, 5 speed Tiptronic transmission. It is J View version. Must sell $32,950 obo Sold as is.
Theft recovery salvage Oregon tittle, easy fixable. Private party.
If you have one let me know skidoo ski doo ski doo mxz mx mxzx
selling a 2003 triton 4×6 aluminum trailer. can haul sled or bikes or atv. comes with a spare tire.
I can winterize or repair your pwc atv etc. 20 year dealer exp. 1 2 day service, pickups available Dan 219 794 5769
I have alot of stuff in this lot 3 motors new honda parts used honda parts tuns of things thanks, Charlie 920 904 5970
SNOWBIRD BOUND CHECK THIS ONE OUT. MANY, MANY OPTIONS INCLUDING NEW 7KW ONAN GENERATOR AND WASHER/DRYER COMBO. 5 NEW TIRES, FRONT AUTO LEVELING JACKS, WATER FILTRATION SYSTEM, LARGE BASEMENT STORAGE, CORIAN COUNTERS THRUOUT, SOLID OAK CABINITS. 3 SLIDES, LARGE BEDROOM WITH QUEEN BED AND FULLDRESSER WITH 9 LARGE DRAWERS AND FULL LENGTH MIRRORS.
DA/NIGHT SHADES THRUOUT AND LOTS OF STORAGE IN KITCHEN WHICH ALSO HS BOTH MIROWAVE AND OVEN. TOO MANY OPTIONS TO LIST. CALL FOR MORE INORMATION. 269 673 3736 OR 269 615 2109.
1994 Polaris Indy Lite. All three of my kids have learned on this sled, now it's time to go. Mechanically sound, has some bumps and bruises. Runs great, track is in good shape, hot grips and lights work.
Pull start, not electric. Cracked belly pan and cracked windshield have both been repaired with zip ties. Seat cover is split, foam is good if you want to recover it. Sled has 4886 miles.
I live in Oregon IL and work in Sycamore you can see it either place, but only during the week in Sycamore. E mail for more info or pictures.
I am selling 2 late 1970's suzuki rm 125 dirtbikes. 1 is a 5 speed, the other is 6 speed that has a few after market parts and is bored out .06. Please email if you are interested.
Will seperate items if only one is wanted.
Have for sale a nice Yamaha V Max XTC 700 triple. Overall a nice sled runs well. Has 2975 miles on it. Studded track that is in good condition. Fast and comfortable. Hand and thumb warmers work. There is some damage to the plastic, (I think the previous owner clipped a stump?), no structural damage to the machine. Excellent trail snowmobile, you won't be disappointed. Bought the sled last season and put 1000 miles on it. Moved up to a new sled this year. Asking $1700 or best offer.
For more information call Dick (219) 405 7415.
32 ft 25th anniversary jayco eagle travel trailer pulls great! Sleeps 6 AC heat fridge freezer microwave stove oven built in sound system. EVERYTHING WORKS! Plenty of cabinets, storage space. Already winterized.
Has 2 30lb propane tanks. Uses 25/16 trailer ball. Has shower toilet closet etc. VERY CLEAN WELL MAINTAINED. Serious inquiries only! Thanks for looking! First $4000.00 Takes It 1993 is the year CAMPER HAS NO LEAKS! CLEAR CLEAN TITLE! NO LOWBALLERS PLEASE!
2004 Arctic Cat F 7 Nite Fire Sno Pro EFI Snowmobile Excellent condition with 1,600 original miles. Has DD F 8 Light weight motor. Call or email for more information (815) 534 5191
1984 John Deere traifire 440, air cooled two up. Does not run but has in the past and is in nice condition. No time to work on. Only 860 miles on sled. Snowmoile only, no trailer.
1984 Yamaha 225DX three wheeler, rare blue color, unit has new rear tires, a hitch rear rack,$795.00, call with any questions,815 475 7252
I have a 2006 ez go golf cart. The batteries are good and hold a good charge. Have the stock tires and rims. Iit is a nice golf cart it have the flip down window in the front and has a newer charger Also has the golf bag holder and cover. call 1 219 863 2574 cody No tire kickers call only No emails 2500 obo or trade for a nice 4 wheeler. it has aftermaket rims on it
99 POLARIS XPLORER 400 CC. 2 STROKE OIL INJECTED LIQUID COOLED. ATV HAS 2300 MILES ON IT. IT IS IN GREAT SHAPE. JUST PUT NEW TIRES ON THE FRONT. 4X4 WORKS PERFECT. TEXT OR EMAIL ME 847 372 1154
Here is a pair (2) of BEAUTIFUL, LOW MILE, ONE OWNER. 2004 Polaris Classic Liquid cooled Tourings. One 500cc and the other is a 600cc. Never sat outside overnight, garage kept since new, only been in an enclosed trailer twice.
Fully serviced and ready to go. Electric start and reverse. Adjustable passenger/driver backrests with two position hand warmers. Polaris windshield storage bags, spare belts, owners manuals, tool kits, new batteries, and covers too. You will have to look long and hard to find a scratch on either one of these machines.
There is no corrosion on the aluminum or rust anywhere. The engine compartments looks like new. These machines new were $12600. Buy the pair now for $7500, or $4000 each, before I trade them in on Tuesday. Be prepared to be amazed and bring your trailer.
The first person who see's them will buy them. Email a contact phone number if your interested, and I'll call you right back. The posting will be deleted when their sold. Thanks.
2005 ezgo electric golf cart very good condition! batteries, tires, seats, windshield, body are all in very good condition. can deliver! $1900.00 o.b.o.
This is a 2002 trailer with title, takes a 1 7/8 ball, the floor is steel mesh and the tailgate is steel covered with plywood, $325.00 firm half the price of a new one. First come first serve, any questions call 219 242 4252 ask for Bob, thanks
I am selling my 97 680 ultra that I snowchecked when it was new. It is always stored indoors and has never been beaten up while riding. It is well maintained and selling just because I bought an upgrade.
I think that it is one of the nicest sleds a person can find for its age. Original owner Runs like day one studded track ski skins includes cover rebuilt the suspension last year New axial bearings last year 4300 easy miles Pictures
Last call before Winter Great Shape! $700/ OFFER 1981 JAYCO POP UP Camper Newer canvas no rips or tears 3 beds :Sleeps up to 6 adults 3rd bed converts from dining benches and table. Sink, mini fridge, mini stove,Dining table and bench seating,curtains, awning and outdoor table too! water and electrical hook ups Uses 2in. hitch ball
I have a set of drive on/off salt shields that came off a sled bed trailer. In very good condition with all mounting hardware. They are factory made out of aluminum, new there over $550.00 will sell for $350.00 obo 219 712 5775 Allen
2008 Arrow 30/32 AX 9. rolling chassis. 40 mil rear axle. KPV avilable for it for 1,000.00. Call Randy @ 847 338 8099
83 yz 250.very clean bike.Asking 800 obo or trade for snowmobile or foid items.
81 snowbird 7×8 tilt snowmobile trailer.New wood,paint,wiring,tongue jack,tires/rims.title in hand.350.00 or trade towards snowmobile or foid items.
i have a 2000 440x motor sled runs great nice backup sled it was mine last 2 years looking to trade 4 a qaud or 1600.00 obo
Honda Recon 300cm 2WD. 2002 year 5speed automatic clutch and reverse only 50hr.perfect condition,snow plow and rear hitch. new oil. call or txt 312 5937163 Title in hand. trade for grizzly plus my cash$
good shape run strong yes it is a long track stinger exaust 1350.00 obo ready 4 snow
I have 2 snowmobiles for sale, the black one is the Enticer 340 which I think is a 1980 model, it runs like new and rides good even though it looks rough. The other one is an Excel 3 I believe and has the same 340 motor, the previous owner set it up to run on premixed gas since the oil pump is not working and it is running also. It also has new skis and carbides on it and you can mix parts to make a descent ride.
Both have new fuel lines from the tank to the carb put on and both have electric start but I only have one battery. There are 2 brand new belts I can include and one that is still in good shape. $225 takes both. Email [cs4jx86] at [yahoo.com] for the fastest response.
Perfect Generator for RV camping Honda EM 400 Portable AC DC Generator Can even charge your batteries 115 Volt 3 watt ac 13 volt DC Easy to handle, weight: 38lbs dry. Call (708) 945 5799 ask for Henry
the Jayco 27BH Jay Flight is great because it is a good size for a family of five (three kids, two adults). There is sleeping space for everybody without having to fold down the dinette or futon sofa. It has all of the bells and whistles desired, without being luxurious beyond practicality. It is also a very popular layout in the JayFlight line up. 2005 JAYCO 27BH JAY FLIGHT, Excellent floorplan with bunks.
Comes with Stor Galore front end. Tons of storage room. Ducted A/C, Furnace, DVD Player, Surround Sound, Colorado Carefree Awning, Front Diamond Plate, Stab Jacks, Oven, Microwave, 2 Door Fridge. Asking 8700 obo dont miss out on a good end season camper. already winterized 219 765 5958
1976 dodge r.v. Engine is a 360 with 80,000, has a newer alternator, new brackets, new belt, new battery, new fuel pump, new power steering hoses, new belt. Full kitchen, full bath 2 beds, fold down table. Has new drapes, new carpet some cabinet work.
Great for camping, hunting or tailgating. Asking $800 or best offer, willing to trade. (708)705 6947 leave a message keywords: dodge. mopar. chrysler. plymouth. 360. 318. v8. recreational vehicle, winnebago. camper. camping. pop up. sportsman. motor home. tailgating. hunting. cabin. lodge. jeep.
4×4. 4 wheel. cherokee. grand cherokee. wrangler. motorcycle. atv. scooter
ARTIC CAT 440 CC PANTERA IN VERY GOOD CONDITION(I HAVE TWO FOR SALE) 400 EACH OR SELL BOTH A LITTLE LESS. I ALSO HAVE TWO PLACE TRAILER FOR SALE (300) POSSIBLY LESS FOR ALL CALL 219 781 6118 FOR MORE INFO.
1997 honda foreman trx400 great shape! no cracks in vinals under 100 miles on this quad runs great, buying a new one. call or text tyler at 219 588 5232
Selling a 2000 Yamaha Blaster Sport Quad. Runs great. Engine always starts. Good Top End, Black wheels. I never had any problems with it.
Great machine with enough power to pull an adult and very fun to ride. Call (224) 578 6766. Asking $1100 Tags Raptor, Yfz450, Ltz400, Quadzilla, Banshee
great for mini bike call 847 980 3108
Offshore Style boat with a K / B 7.5 cc engine, it was a kit boat what i lost interest but have everything to finish boat, everything is brand new CALL ME AT 815 790 7211
Like New Scorpion EXO 400 Helmet with heated shield. Size Large. All black helmet in like new condition only worn once.
Includes heated shield, cord, cord to hook to snowmobile, original directions HJC breath deflector new in package. The helmet has a silver purple pinstripe decal that goes down the sides and around the back a purple Polaris decal above it in the back. These decals can easily be removed if so desired.
The heated shield also has an amber sun deflector built in that slides down in front of your face or slides up out of the way. This helmet is in excellent condition, you won't be disappointed! $125.00 Firm Will ship at buyers expense, I accept paypal for payment
front rims off honda 400ex $40
This is a yamaha ez go limo cart. It comes with heavy duty suspesion,utility bed,radio,water proof speakers,new batteries still have warranty.ITP rims with new tires,custm paint and seats.This thing is in excellent condition from top to bottom.I priced to sell have much more invested may trade for rv or camper call 815 712 0024
2007 YAMAHA APEX ER. IMPECCABLE CONDITION. 5004 MILES. BONE STOCK BESIDES STUDS AND CARBIDES. JUST HAD FULL SERVICE DONE. 150HP R1 SPORT BIKE MOTOR, INLINE 4 FUEL INJECTED 11,000 RPM'S. DOES 125MPH + BONE STOCK. 20 MILES PER GALLON ON TRAIL.
GARAGE KEPT AND WAXED EVERY OTHER RIDE. SLED HAS FULL Y.E.S. FACTORY WARRANTY. BUMPER TO BUMPER, ZERO DEDUCTIBLE AND GOES UNTIL 11/30/2012, I HAVE FULL DOCUMENTATION AND TITLE IN HAND.
FRANK 602 292 9087.
96 xcr seat needs cover and gas tank $60 chaincase and cover $30 90 indy 500 gas tank $40 wedge gauges $30 xcr oil tank $10 left trailing arm $50 96 stock ultra 680 exhaust $70 handle bars $20 triple carbs off ultra 680 $80 pink skid plate $20 call 847 980 3108
97 ultra great shape very fast, plastic skis, piped jetted, 800 pistons call 847 980 3108
This is a brand new NEVER raced Merlin M32 race chassis. I won this at the route 66 race banquet and dont need. My son is to young and willing to unload. Make me a offer and let this great chassis be your early Christmas present to start off the new race season! Any questions please call my cell.
6303465363. Thank you! I am willing to drive within a reasonable distance or pick up at Franklin. This chassis is 4k plus tax retail NEW
I'm selling my custom tear drop camper. The camper is made off wood. It has a door on each side, and the hatchback opens up. Lights and wiring have already been mounted and routed.
It's not completely finished still needs a few things. Any questions give me a call. Pat 708 289 1694
Airstream Interstate on the 3500 series, One great little motor home on the Sprinter Van chassis. Mercedes Benz turbo deisel 3.0 V 6 diesel, 5 speed automatic. It has a shower, toilet, bath sink. And a refrigerator, kitchen sink, microwave.
Generator with remote start, convertor/ invertor.The list goes on and on. Call Scott or Steve at 815 726 1900
Great atv with low hours, very good condition. $1325 or $1475 with cycle country plow. 2wd ,but still will plow snow. Price is firm. Have title and manual
Hi, im selling a CRF 70 dirtbike. has a couple scufs on it but bascially looks brand new. everythings in good condition, Starts right up on first kick. Perfect for little kids. Call Jason at 219 487 0524. u can call at anytime, i usually stay up late, if i dont anwser leave a message and i will call right back $900 THANKS FOR LOOKING dirtbike, atv, 90cc, 50cc, kids atv, hammond, highland, toddler, mustang, 24s, camera, cbr, cbr 1000, four wheeler, ford, GSXR, busa, bikes, tools, tires, kitchen, Sprint, t mobile, bikes, quad, banshee, ltz 400, quadzilla, 4X4, baby stuff, kid stuff, cars, chevy, cell phones, pit bull, saint bernard, school, boats, jet ski, wave runner, harley, candles, carpet, sprockets, brakes, tires, rotors, laptop, 360, ZX14, vaccume, motorcycle, amps,kicker,l7,l5,tahoe,suburban,yukon,escalade,300,300m,charger,magnum,montecarlo,intrepid,van,chevy van, astro, savanna,cutlass, regal,caprice, bonneville,caravan,neon,maxima,sentra,civic,accord,hatchback,odessy,fleetwood,roadmaster,yukon xl,silverado,jetta,pick up,armada, altima,quest, highlander, sequoia,tv radio,indash tv,car stereo,subs,valor,clarion,crunch,kenwood,pioneer,premier,jensen,jvc,mtx audio,jl audio,rockford fosgate,t mobile, blackberry, dash,wing,g1,zune,mp3,visor tv,headrest tv,hid lights,amplifer,xbox,xbox 360, ps2, ps3, psp,wii, phone, elctronics,cash,barter,tmobile,us cellular,verizon wireless,cricket,att,cingular,sprint,nextel,chirp,car stereo,subs,amp,speakers,headrest tv,tint,hid lights,hid kits,nitendo,cell phone,car audio,flipdown tv,jensen,sony,pioneer,alpine,jl audio,kicker,subs,trade,power bass,precion power amps, sounds,punch, fosgate,earthquake, kenwood,mtx,rims, directed,memphis,hifonics,diamond,polk,subwoofers,20,orion,baja,crossfire,interfire,audiobahn,PS3,PYLe,autotek,,spinners,american pro, clarion, boss,DIGITAL cap,crossover,db drive,mb quart, tweeters, quantam,crunch,soundstream,profile,infinity,cerwin vega,ppi,blaupunkt,bazooka,boston acoustics, planet, cadence, dual, eclipse, jbl, kole, kove,lanzar,legacy,M.A.,performamce teknique,phoenix, sherwood, rockwood,spl,tsunami,audiophonics,dual,subs,car audio,panasonic,low pro tires,donks,pirelli, wanli,verde,mob,limited, dubs, lexani, choppers, visonik,fuse,vented,box,speakers,6×9,indash,tv radio,double din, nitro,tweeters,ohms,kinetik,radio,0 gauge,wiring kit, buick, chevy, pontiac, cutlass, falken,dunlops,vogues,panther,forte,racing rims, tvs,single din,headrest,drop screen,ipod,itouch,camera,gps,6x9s,plasma,bass knob, brutus, titan, zeus, touchscreen, dj,fuses, block, rcas, optima, battery, voltage, epic center, mmats, xtant, vodoo, stinger,livewire, psp,ps2,ps1,ps3,xbox,xbox 360,ipod,ipod viedo,ipod touch,zune,tv flipdown,headrest tv,car stereo,tv flipout,tv radio,indash tv,t mobile, dash, wing, g1, samsung behold, blackberry,nextel,iphone,car charger,car tint,hid kit,hid lights,trade,sale,looking for,barter,tv screen, touchscreen,7,laptop,22,rims,brutus,hifonics,valor,jensen,valor,pioneer,jvc,kenwood,clarion,crunch,dual,stereo,car,ceiling,zune,cell phone, dubs, twenty's, neon,hid lights,hid kits,exhust,alteentor,bass cap, amplifiler, sub,speakers,wires,harness,power bass,BD 1000,Brutus,g1,iphone,blackberry storm,blackberry,sim ca rd,new,used,t mobile,verizon wireless, sprint, nextel, cricket, cingular, att, van, truck, shoes, jordan,shorts, cash,trade, buy,tint,visor, sunroof,kit, leather,headrest,powerbass,lanzar,quantum audio,blu ray, bluetooth,movies, cd, mp3, dvd, dvr, duces,laptop 20 RIMS 22 RIMS 24 RIMS KICKER ALPINE SUBS CAPRICE CHEVY SUBURBAN TAHOE K5 G 20 PIONEER L7 L5 CHEVY VAN HONDA NISSAN MAXIMA COILOVERSPontiac, Trans am, Fire bird, JDM, Ford, Chevolet, ls rs gs gsr type r civic dx cx ex hx lx si crx hf del sol oem jdm da da9 da6 db dc dc2 ef ef8 ef9 eg eg6 motor swap vtec turbo rota rims. eg6, ek, civic, accord, mini me, race, blitz, sparco, tein, coilover, skunk2, ae86 ae85 corolla gts twin cam 4age hks toda kouki zenki 4×114.3 15×8 300zx,toyota,mitsubishi,accord,prelude,type r honda, civic, eg, jdm,usdm, type r, coupe. hatch, integra, gsr, swap Chevy, Truck, C10 1967 NOS, nitrous, gts jdm wheels, jdm, enkei, bbs, mesh, drift, donuts, donut, steelies, blackies, touge, toyota, ae86, trueno, levin, 4age, 4agze civic si accord jdm type r body kit rsx s2000 toyota evo8 gst sr20det c5 racing hart adr volk racing rota slipstream slaw blade fat five grid a 423458 dvan b18 b16 b18c5 vortex vortech jackson racing greddy perrin helix cusco carboy samo injen gd8 gdb ej20 k24 h22a k20 ej20 s2k magnaflow blitz p28 p72 p06 chrome hondata msd konig koni yokohoma falken azeni azenis block b series, b series b18c1 b18b d series, d series intake injen catback cat catalytic bumper hood fender door carbon fiber aluminum momo dsm brakes slotted brembo rotors control arm camber kit lowering springs racing harness seat bucket sparco spearco recaro corbeau 3SX Performance A Spec Tuning Aasco AC Autotechnic ACT AEM Aeromotive Agency Power Akim6 b16a b16b b18 b18a b18b b18c b18c1 b18c5 nissan, Nissan
Great shape ready to go.
ONE OF A KIND 2004 E Z GO PRECISON DRIVE, NEW PROFESSIONALLY AIRBRUSHED AMERICAN FLAG BODY, NEW 6 LIFT KIT, NEW LIGHT KIT, NEW REAR SEAT KIT, NEW CUSTOM RED WHITE AND BLUE SEATS, NEW SET 23 TIRES, NEW SET 12 TEMPEST WHEELS, NEW STAINLESS STEEL ROCKER PANELS, NEW STAINLESS STEEL BRUSH GUARD, NEW TINTED FLIP DOWN WINDSHIELD, AUTOMATIC ON/OFF CHARGER.Delivery available 217 260 6236
nice running yamaha golf cart runs great top and bed batterys are good cart runs great w charger 815 715 4682 it has a bed on it now
1987 Holiday Rambler 95,00 miles. Motor has a short no power to dash when you turn on key has a couple wires you can feel behind firewall that feel burnt. Coach is in good condition inside and out, roof air, generator, tag axle. $4000 obo or trade for older class C motorhome.
Buyer responible for removal.
Snow gaurd for snowmobile trailer
I have a 2011 like new 6X12 V Nose used handful of times to take my bike to the track. It has the torsion axle with electric brakes. The color is white. It has LED taillights. Upgraded radial tires PLUS spare.
Very Nice trailer. Looking to sell ASAP. Also no taxes when buying from a private owner so this alone will save you some $$
I have a hood that came off a 2001 arctic cat zr 440 sno pro, it does have some very minor cracks, but is very usable, BEST OFFER. 847 767 4371
We have a Club Car Golf Cart for sale! I don't know what year it is. It has six batteries, and one of the batteries is out, but we dont have a battery tester to figure out which one.
We are asking $700 BUT WILL CONSIDER ANY REASONABLE OFFERS! It was green, but my husband started painting it red. It ran GREAT before the battery died. We have a battery charger for it that will go with it worth over $100! Please contact us if interested ASAP..Send us an EMAIL or call (219)869 3286 and leave a message OR TEXT ME.
Thank you. ) WE CAN DELIVER.
TO THE GUY WITH THE 350X REAR END, IF YOU STILL HAVE IT CONTACT ME. THANKS.
I have a hood for it that has some pin stripping on it but its like new no cracks and i have a seat with no rips also 2 cylinders with less than 10hrs on them still in the original baox and a full suspension for it to and stock pipes for it and a full radiator assembley also i have a invader hood its painted brown but whoever did it did a good job it looks factory with no cracks any questions call 815 214 8127
What I have is a complete set (minus the springs) of twin pipes for the older indy's 400, 440, and 500 fuji motors. BEST OFFER. 847 767 4371.
jayco popup 91 16 foot tandem wheels ,camper needs repair has shower toilet stove fridge heater $ 700 call 708 845 1251
High Quality, more so than other dealers Brand new ATV's for kids that come in your choice of colors! Fully automatic! Electric start! 4 stroke, air cooled! Speed limitor! 6 wheels! Rear rack! Head Tail lights! Remote shut off! If you snooze you lose!
Tool Store Chicago 4529 S. Harlem Forest View, IL 708 484 2442 www.toolstorechicago.com MUST BRING IN THE AD FOR THIS PRICE!
Selling a almost new 2007 5×10 Haulmark trailer it is in great condition except for a dent on the top of the trailer, the dent was there when it was purchased. It is Charcoal colored and very clean only used a couple of times. Everything on this trailer is in great shape inside and out. It is $2200 new but got a small discount on it because of the dent will sell for $1300.
Please call will at 219 765 3561 if you are interested TY.
2000 Sportsman Sport 27 ft. travel trailer Air Conditioning on Roof, head duct on floor, thermostat on wall Queen size bed in front bedroom Bedroom doors close and lock for privacy Sleeps six comfortably Couch and table convert to bed Double sink microwave 3 burner stove with oven 3 way refrigerator and freezer full size full bath with tub and shower am/fm cassette stereo with speakers in each room ample storage 12 ft? slide out room to make camper a double wide full size awning in good condition/no rips or tears 4 crank down stabilizer jacks water heater and furnace Very nice camper and very clean inside. It has always been well maintained with no rips or tears anywhere inside.
Must sell. Asking price is $2000.00 down cash to me and then you take over the loan payments of approx. $3500.00. A very nice travel trailer for under $6000.00. If interested, please call me at 815 286 3215 to see camper. Serious inquiries only please.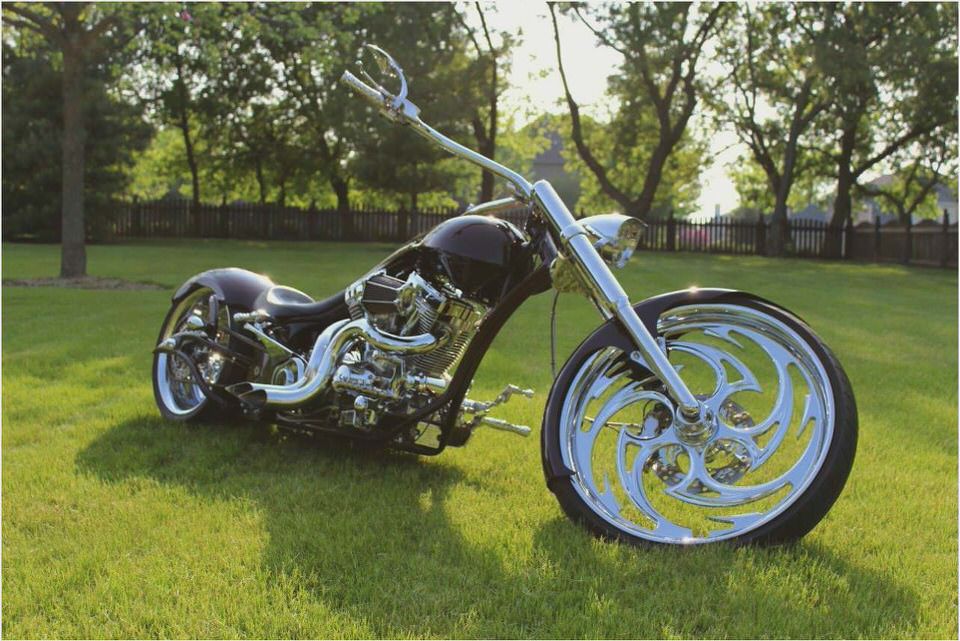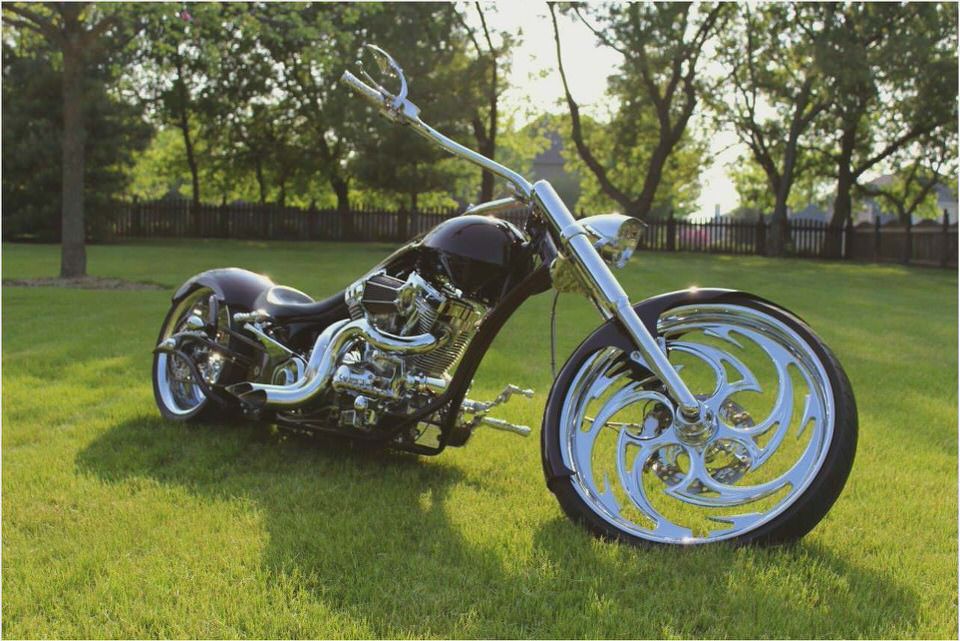 Price is firm as the trailer is valued at $7200. Will send you pictures if you need.
Summit Park Model in immaculate condition. Double loft. Front loft includes Queen mattress. Bedroom with Queen bed, 5 ft. closet with mirrored doors. Bath has tub/shower and linen closet.
Kitchen has full sized appliances. Custom built 10X27 addition is paneled in solid redwood for that rustic northwoods feel. 8X10 roofed deck for gas grill (included). 8X8 shed with electric for storage.
Fully furnished with two sofa beds. Includes glasses, flatware, dishes, pots pans. Just bring your linens and clothes. To get around the Campground, a 2002 Yamaha Golf Cart is included.
Seats four with a roof, custom paint job. Located in Lakeland Camping Resort on Lake Koshkonong, Wisconsin's second largest lake, just a couple of hours from Chicago. Amenities include: sandy beach, boat launch, swimming pool, tennis courts, horseshoe pits, sand volleyball courts, playgrounds, fishing pond, and activities for the whole family.
See www.lakelandcampingresort.com for more information about the campground.
$75 for both. They both run, but bodies beat up. Great to make1 from the best of both or use for parts.
This is a klipper kart. It has a tecumesh 6 hp power sport motor with electric start. It runs great I just dont have time to ride it anymore. the axle has a little bend in it.
325 obo. txt 815 953 1593. No Trades
CALL ME AT 773 531 0858 SLEEPS 6 ASKING 4900 OR BEST OFFER
1995 Coachmen Catalina: Class A Motorhome, 36 Ft. 13,600 miles. Ford chasis with Ford 460 ci .engine. Runs very well. Only 63 hours on Onan 4000w generator.
Central vac system, Dual A/C system, central furnace duct work in floor, Heated storage compartments, Built in microwave, refridgerator and oven and stove. Queen size bed in bedroom with sliding door for privacy. Oak cabinets throughout.
With bu ilt in coffeemaker Back camera. New tires and many more new parts. excellent condition. More pictures available, Call for details 708 822 6259
1995 Coachmen Slide In Truck Camper Model 115SE 11.5 ft. Furnace, Air Conditioner, Bathroom w/Shower Stove, Oven, Microwave, Refrigerator Roof Rack Ladder; Outside Auxiliary Shower 4 Corner Jacks w/two Crank Handles Sleeps 4 5 $3195. Consignment Sale No Sales Tax! Wheel Go Camping 13515 W. 159th St.
Homer Glen, IL (35 mi. SW of downtown Chicago) 708 301 9110 www.wheel go.com
brand new off a 660 raptor it was never used call 815 214 8127 my name is brandon
This car was given to me and I don't want it or need it. I want to trade it for a 4×4 ATV. I will throw in some cash if need be. Northstar. Clean car. Drives like a Caddy. 149,000 miles.
40MPH+ RUNS GREAT, RELABLE, AND VERY FUN STARTS EVERY TIME, NO MORE WORRYING ABOUT THAT BIKE THAT WON'T RUN. FOR MORE INFO CALL TONY AT 708 484 2442
Ski doo formula 583 motor engine still in chassis but will remove it once you hear it run, correct this is a motor that you will know for a FACT THAT IT STARTS WELL AND RUNS not just taking some one's word for it. I personally have been mislead by others after spending several hundred dollars only to find out that the motor has issues keeping it from running. Motor starts usally in two pulls and idles fine, no coolant leaks.
Compression is good as seen in pictures 129 in clutch side 132 on mag side. Motor has just under 6,000 miles but has been re ringed some time in the middle of those miles. Motor includes carbs, recoil and primary clutch, coil and CDI so there should be no reason that once the motor is removed and installed in your sled that it will run as it did in my sled. $500.
Other parts on this sled will also be available except for the skis and track once the motor is sold.
This motorhome is in good shape, with aprox.100,000 miles. 4 cyl, auto,fridge works great,interior in good shape, runs great,A/C,Heater. Many great memories in this thing. hate to see it go. $2500.00 obo
48 volt beige color very good cart,incl.battiery charger call andy at 1 630 673 4066. I WILL NOT RESPOND TO E MAIL CALL PHONE HE HAS THE ITEM I JUST POSTED THE ITEM. WILL DELETE WHEN ITEM IS SOLD.
THANK YOU.
2008 JAYCO EAGLE SERIES 328 RLS ONE OWNER, HARDLY USED, USED ONLY 6 TIMES, VALUE PACKAGE (ROOF AC, HOT WATER, BATHROOM SKYLIGHT, DOLBY SURROUND SOUND, ELECTRIC PATIO AWNING, FOLDING GRAB HANDLE, MICROWAVE, PILLOWTOP MATTRESS, POWER VENT IN BATH, 2 SECURITY LIGHTS, WATER PURIFIER), 2 LEATHER EURO CHAIRS, DINNETTE – EXTENDABLE, ELECTRIC SLIDEOUT AWNING, ROOF LADDER, POWER JACK ON TONGUE, SATELLITE SYSTEM W/ AUTO SEEK, GAS/ELECTRIC HOT WATER TANK, NEW GAS GRILL FOR OUTSIDE HOOK UP, CABLE TV HOOK UP, STABILIZER JACKS, 3 BURNER RANGE, OUTSIDE SHOWER, HIDE A BED SOFA, SPARE, LARGE FLAT SCREEN, AVAILABLE JAY PLUS EXTENDED SERVICE UNTIL 4/26/2015. REDUCED, FIRST $23,995.00 TAKES IT.
CONSIGNMENT SALE, See it at our MORRIS, IL location, Call Jerry G. at 815 941 2220. SEE MORE ON OUR WEBSITE AT WWW.GRANDSPORTCENTER.COM.
Two wheel drive. 4 stroke single, Air cooled w/fan assist oil cooler. Polaris Variable Transmission F/N/R. Fully automatic. Fresh oil change and filter. New brake pads and spark plug.
1995 Three Person Reverse 650cc Good Condition No Fading Ran great all sunmmer Starts Easy Runs Well No Trailer
1995 Sea Doo XP Our Price: $3,800     Click to View More Details     Year:  1995   VIN:    Make:  Sea Doo   Stock:  95XP   Model Trim:  XP   Condition:  Used   Body:    Title:  Clear   Engine:    Exterior:  Yellow   Cylinders:    Interior:  N/A   Transmission:  Unknown   Warranty:  AS IS No Warranty   Mileage:  0         Economy:  N/A         Description: 2 1995 SEA DOO XP'S WITH A 2 PLACE TRAILER.  WE HAVE OWNED THESE SINCE 1997 AND THEY ARE BOTH IN GOOD CONDITION AND ARE A BLAST TO RIDE.
  DON'T MISS AN OPPORTUNITY TO GET OUT ON THE WATER AT A BARGAIN!  Price includes both watercraft and trailer.  Jabaay Motors, Inc. Joel Jabaay Phone: (708) 474 1500 Alt: (219) 808 7997
For sale is a seat off a 2004 ZR 900. It will fit many other models. The Part Number or SKU is 2706 267. This is for the foam seat and cover only not the entire assembly which would include the gas tank.
This seat is in EXCELLENT condition with no fading, sign of wear or tears. I have the complete tail light assembly which is also for sale for $50 call or email: 847 220 3523
2008 Arctic Cat 250 4X2 Automatic, only 30 miles, like brand new, nubs still on tires. Green. $3499 OBO. Kent 630 967 4818
48v Club Cart 1 year old Batteries New Tires Top Backseat Recessed Lights Call with questions. not by the computer much! 815 695 1600
Looking to upgrade. Selling my 2000 ski doo 600 excellent condition,new track,new 144 studs,new fx front shocks,electric start, reverse,approx 6000 miles,plastic skis also comes with cover! Call with any questions 815 307 5270
this isa reall nice running go kart quick great cart for kids ful body and fun to use has honda 5hp engine with gear reduction transmission. kart was just serviced ready to use 847 845 8697
Nice little 5×7 trailer. I've hauled a lot of bikes with this and other stuff as well. Tie down eyes on each side and the stake sides are removable. 4.80 x 8 tires. Has a clear title. $350 cash only.
Email your phone number and I'll call you.
'65 Mustang Body (Red) on a 36v Club Car Golf Cart Rear Trunk Front Cooler New Windshield New Dash Recessed Lights Less than 1 year old batteries with charger Call with any questions. we are not by the computer much! 815 695 1600
'65 Mustang Golf Cart body Fits on Club Cart chasis and frame Rear Trunk Front Hood Cooler Gel Coat Body Ready to Mount and Paint Call with any questions. not by computer much! 815 695 1600
EZ GO Cart 36v PSI System High speed chip installed New Seats New Top New Windshield New Recessed Lights New Painted Body (Blue) 6 Passenger In House Warranty Call with Questions. not by computer much! 815 695 1600
'03 Club Cart Beige 48v IQ w/ charger 5 month old Trojan Batteries Bag Holder In House Warranty Call with questions. not by computer much! 815 695 1600
THIS IS A '03 TAN CLUB CART 48 VOLT IQ COMES WITH CHARGER HAS 5 MONTH OLD BATTERY'S NEW RECESSED LIGHTS NEW FOLD DOWN BACK SEAT TOP COMES WITH A WARRANTY (IN HOUSE) CALLS ARE BEST NOT BY THE COMPUTER MUCH (815) 695 1600
We have some unclaimed repairs and need the space. Pocket bikes, ATV's, mini bikes, scooters 708 484 2458
newly built this year, full frame, easily removable back front and sides. covered with deck planks. able to tilt. All paperwork is in order I have the certificate of authenticity and will give a bill of sale. You will still have to have the police run the vin and get an affidavit for title. Trailer has 2 hitch assembly's 1 for 1 7/8 and 1 for 2. may consider a trade. pics upon request NO JUNK NO SCAMS atv quad trade barter motorcycle bike trailer
Class b vehicle, easy to drive and park. Leather interior, satelite TV, bathroom, ect. Excellent overall condition. Nicest vehicle thats available for rent. 630.707.0626
Runs 708 484 9103
'03 CLUB CAR (Custom Pink paint) ELECTRIC with CHARGER 48v IQ 5 MONTH OLD TROJAN BATTERIES FOLD DOWN WINDSHIELD NEW FOLD DOWN BACKSEAT NEW LIGHT KIT FLAME HEART GRAPHICS We do all sorts of custom graphics for carts. Call us for all your custom graphic needs! COMES WITH A WARRANTY CALLS ARE BEST FOR QUESTIONS. NOT BY COMPUTER MUCH 815 695 1600
THIS IS A GREAT CONDITION FOUR WHEEL ATV THIS RUNNS GREAT USED VERY LITTLE HAS REVERS NEW BATTERY FOR ELECTRIC START CALL 847 845 8697
jayco 91 popup camper 16 foot tandem wheels surge brakes has fridge shower toilet stove heater needs minor repair $ 700 708 845 1251
THIS IS AN '03 CLUB CART THIS CART HAS A BLACK PAINTED BODY HAS A 7 INCH LIFT NEW TIRES AND MAGS NEW BACK SEAT KIT NEW LIGHTS NEW FOLD DOWN WIND SHIELD HAS A IN CLOSED MARINE FM / AM CD PLAYER COMES WITH A WARRANTY CALLS ONLY PLEASE NOT BUY COMPUTER MUCH. ( 815) 695 1600
One Big Bad Rigid
BIKERNET THURSDAY NEWS FOR JUNE 23RD
Motorcycles Keywords – im-news
Bfgoodrich longtrail tire review
Used 2009 Big Bear Choppers Miss Behavin – Reviews, Prices and Specs at…