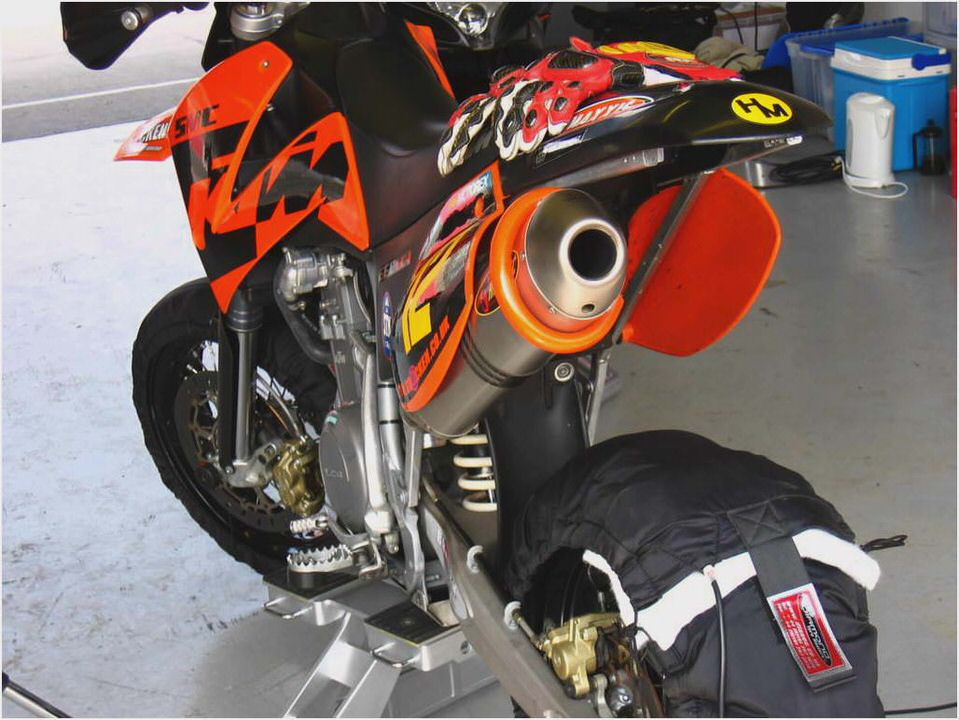 KTMax
The 660 SMC was my second KTM after the Duke 640 LE .
The new 660 High Flow engine and the butch 'real motard' looks seduced me. This kickstart only version of the LC4 is still the best looking KTM engine IMO. Clean, simple and bare to the bone. Great.
It was clearly better than the previous generation too. Stonger, better throttle response and pickup etc. I think most of this was down to the superb Keihin FCR41 carb that was miles better than the prehistoric Del'Ortos used before.
On the bling mod side I was fairly modest with the SMC:
Braking Wave disk
Brembo CNC caliper
Modified SXC silencer
Open airbox cover
Brisk spark plug
SXS Factory shock
Duke mirrors
Small lugage rack
Carbon front fender bracket
With these mods and the Carb set up on the dyno it was really good. About as good as the previous generation LC4s get. It put out some 60 HP and 68 Nm at the rear wheel.
And because it was pretty light too, there was little to complain about its performance. The Brembo CNC caliper with the wave disk made a huge improvement over stock. Same for the SXS rear shock.
More compliant, more controlled and more comfortable at the same. Expensive but good.
It was a great bike to MX through the city. The long travel suspension soaking up everything you could trow at it. Brilliant for popping wheelies, stoppies, jumping and looning about. Big fun!
Out in the open on B roads and trough the twisty stuff it was not as good as the Duke IMO. This is where the long travel suspension showed its shadow side. Blasting up down a mountain pass with tight roads it was great. Although unecessary high on its wheels with a higher C of G. But as speed went up things started to deteriorate.
Feedback disappeared gradually and the chassis became loose and vague. Endless tweaking with the suspension settings and the SXS shock improved things but it never got as planted and surefooted as a Duke. This is no real criticism on the bike 'cos you simply can't have sportsbike-like steering and feel with long travel enduro suspension at high(er) speeds.
I sold it after 1,5 years for the 950 Adventure that just came out in 2003. The shortest period I've had a KTM so far. After some 5 years on LC4s it was time for a change and the new LC8 was just too tempting. The 660 SMC was a great bike and I had a lot of fun with it.
But we never became friends like I was with the Duke.
Last modified: 15-09-2009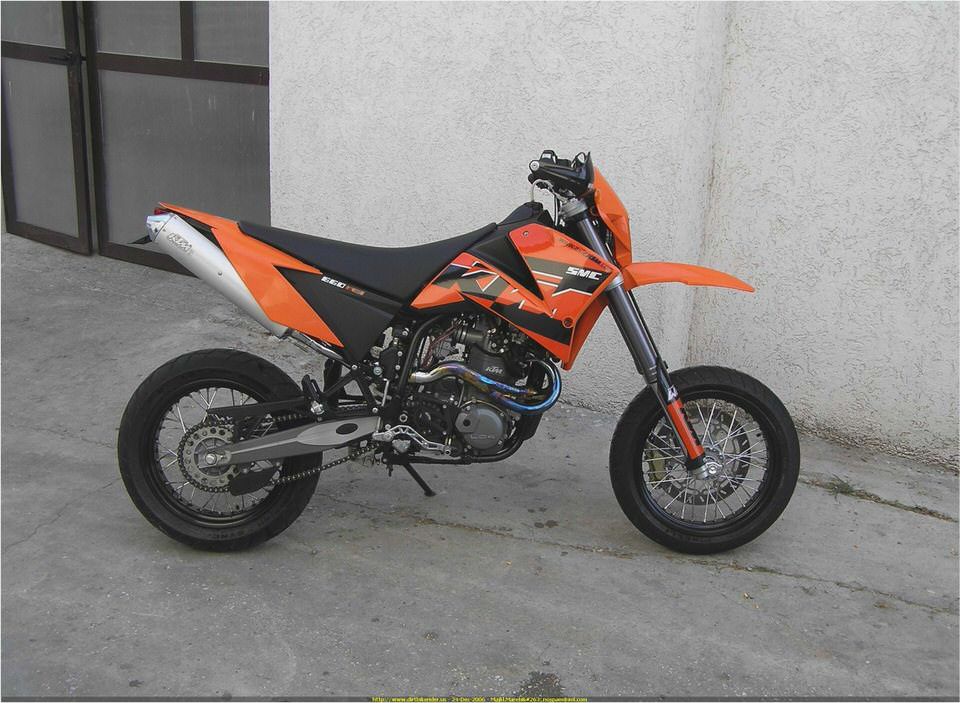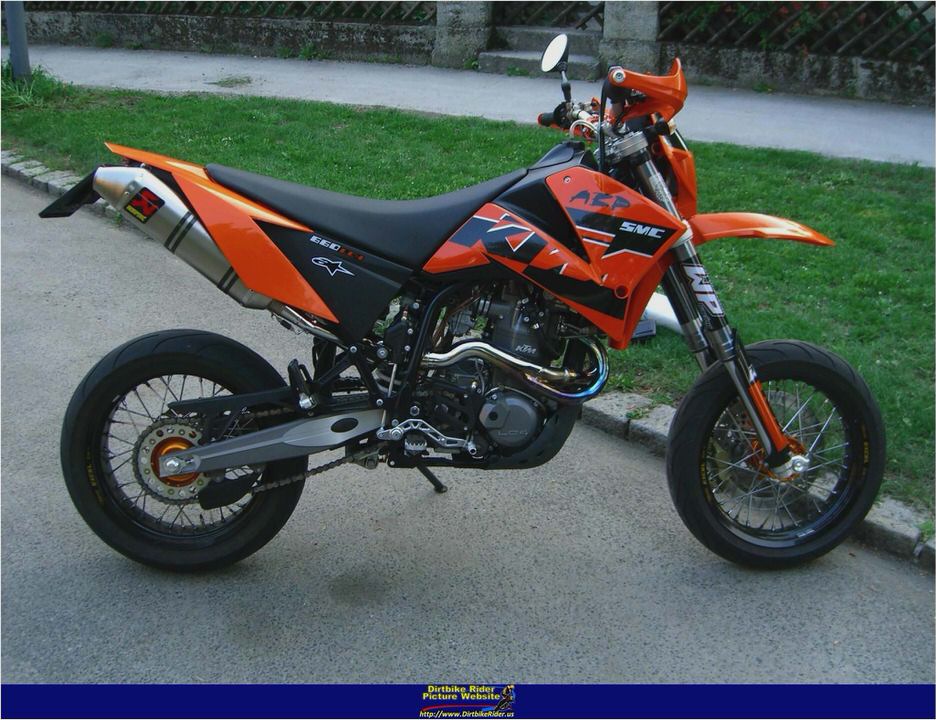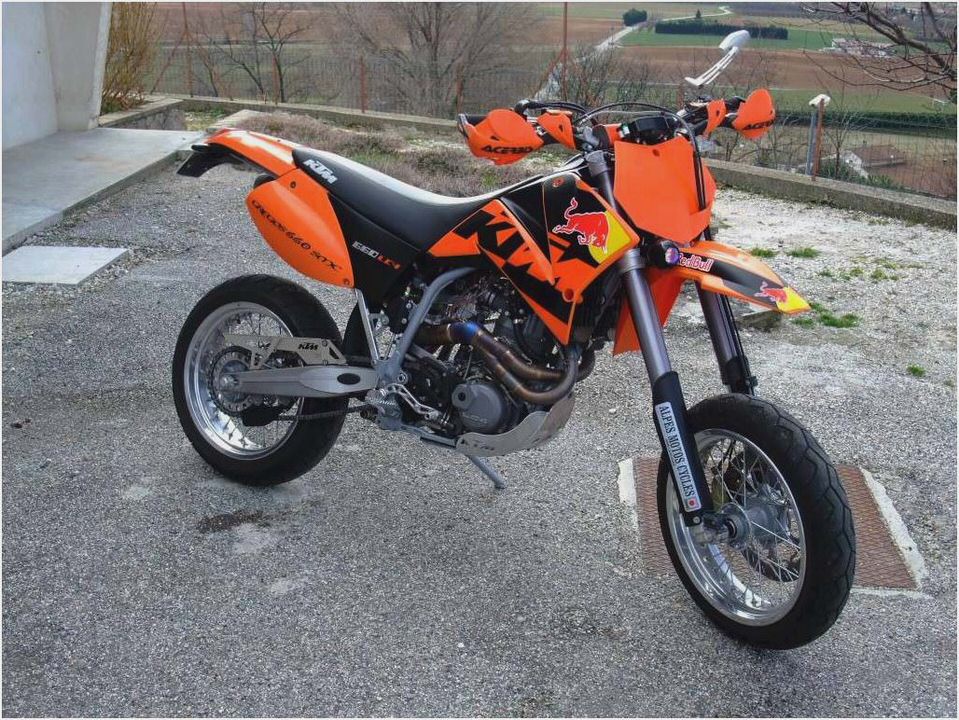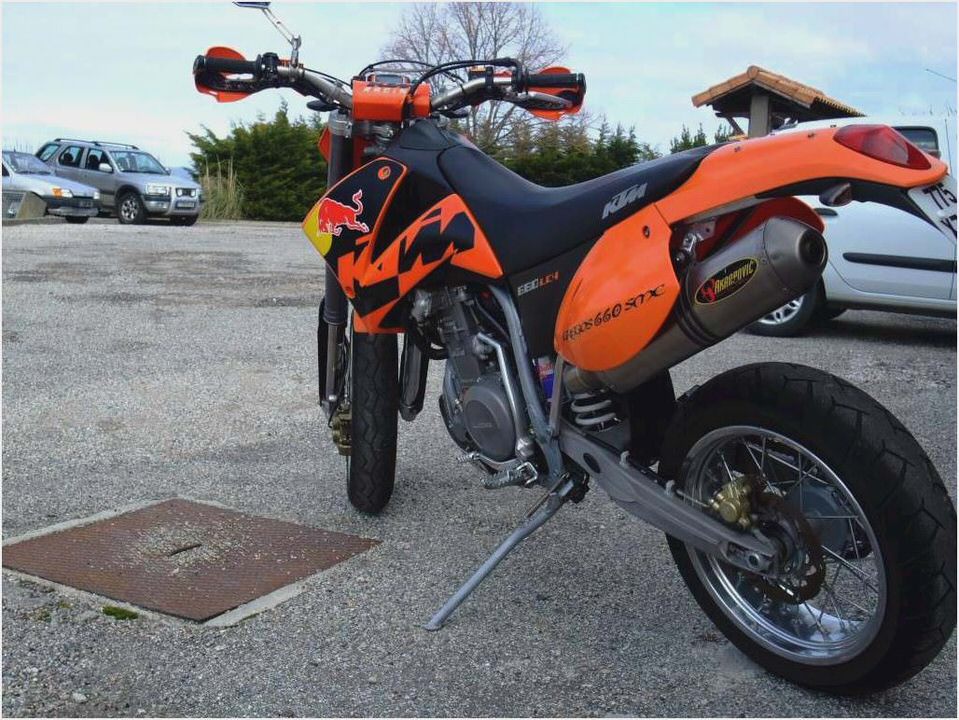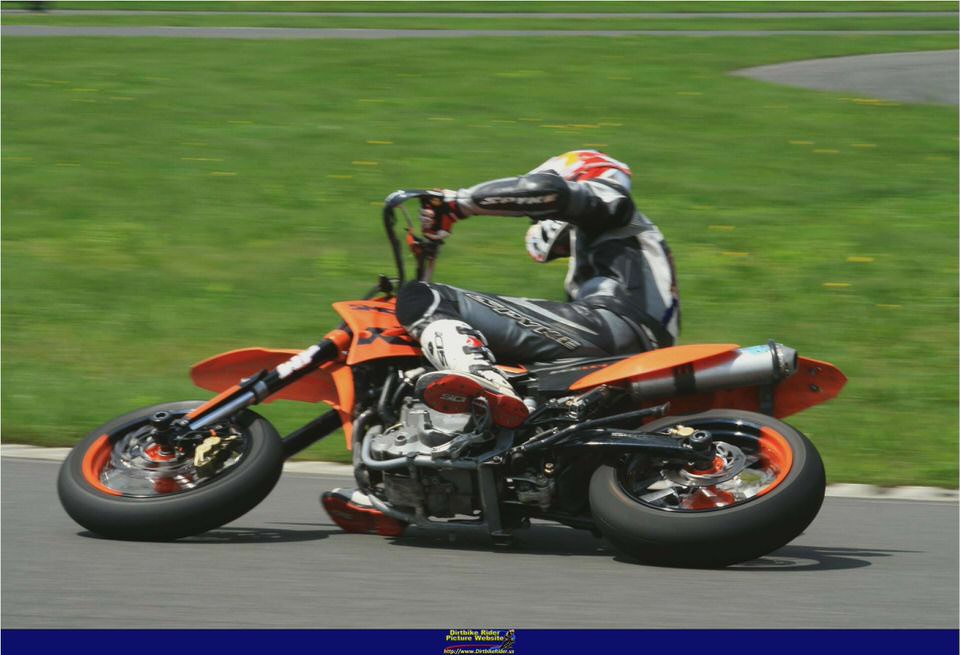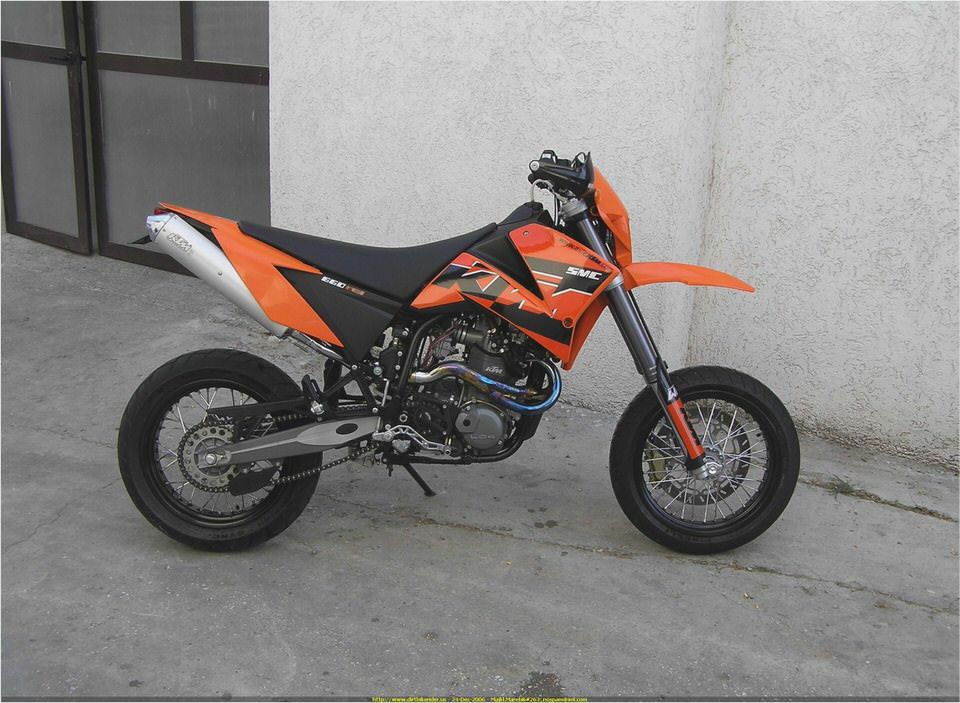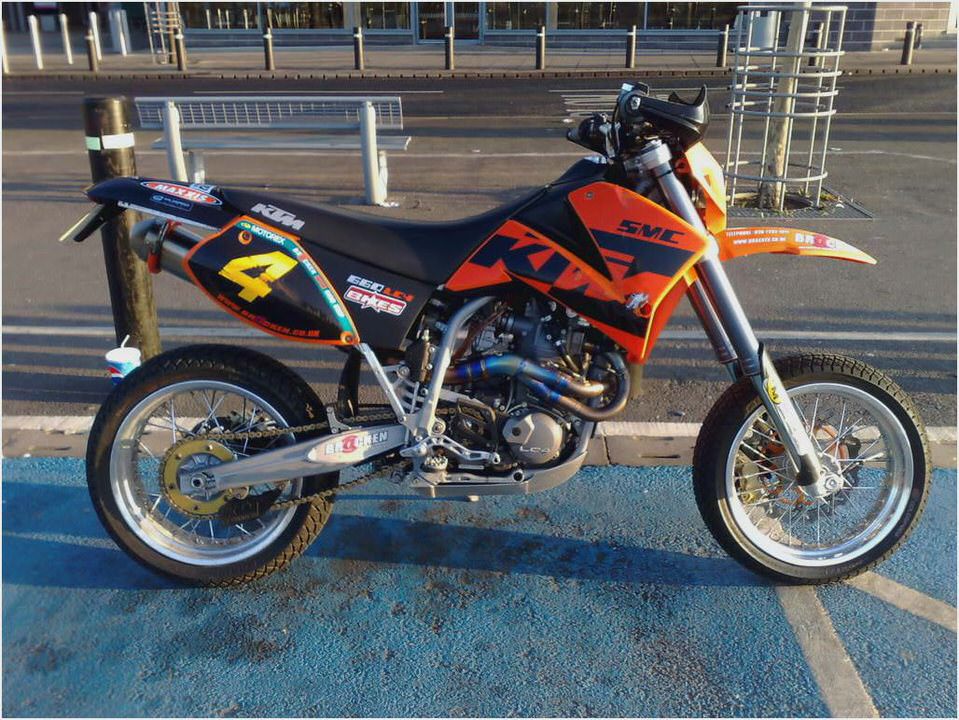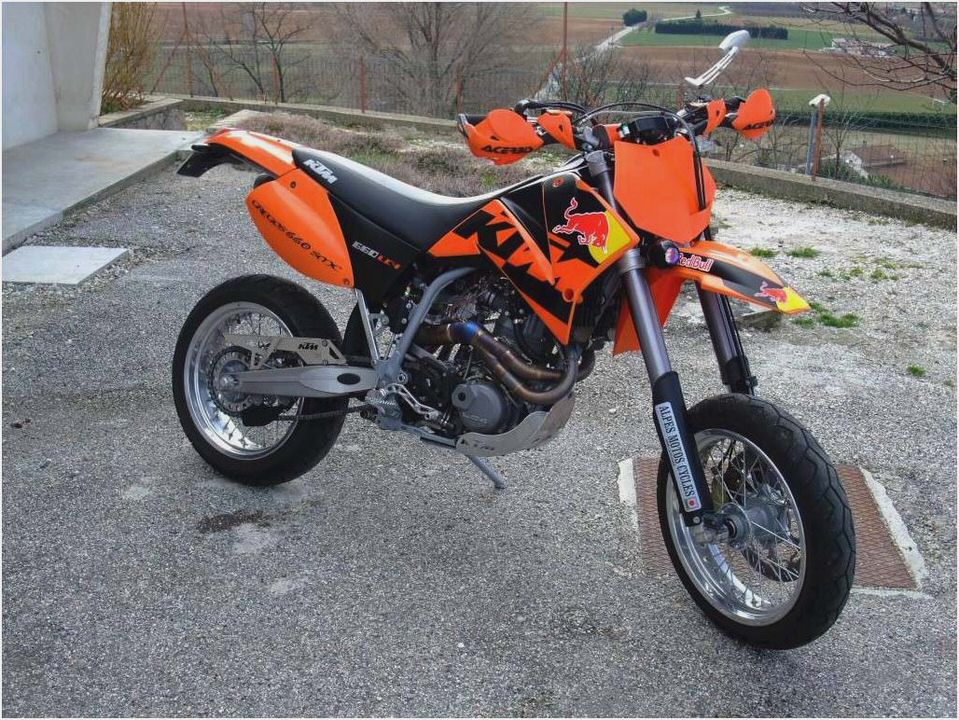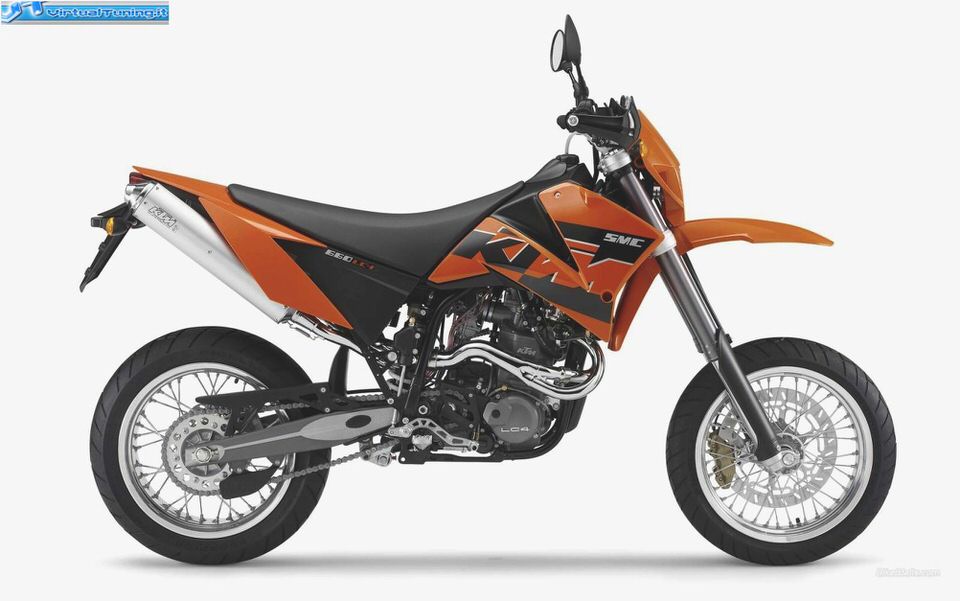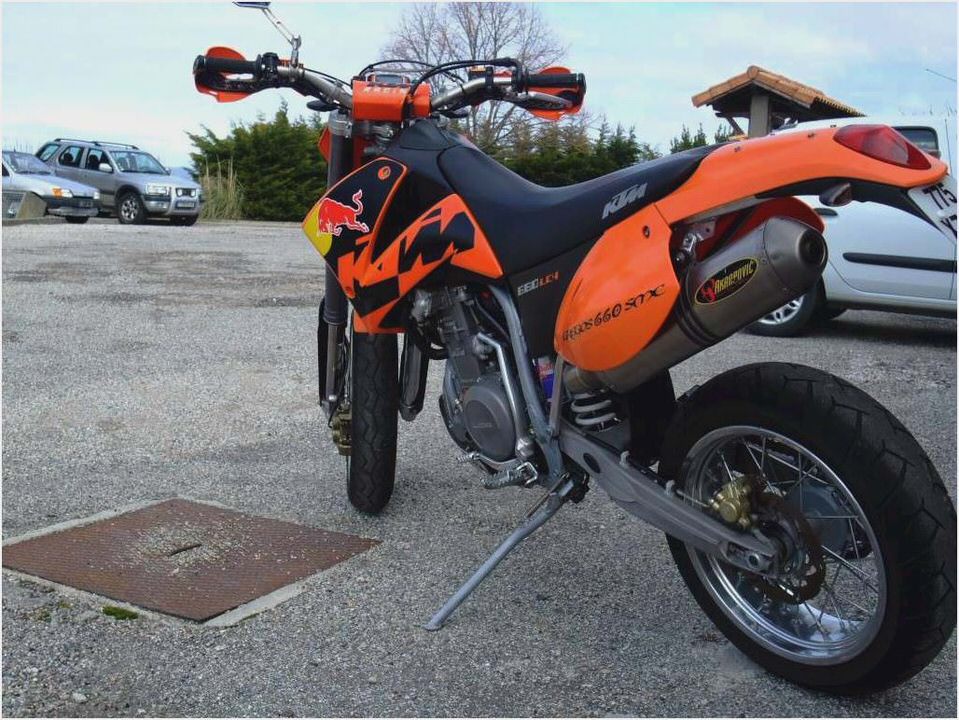 KTM RC 125/200/390: 30 high-resolution photos released – Bharath Autos…
2008 KTM 105 SX motorcycle review @ Top Speed
KTM 1290 Super Duke R 2014 Bike is Here! – Indian Cars Bikes
2009 KTM 105 SX motorcycle review @ Top Speed
2010 KTM 1190 RC8 R – Limited Edition Replica performance picture…