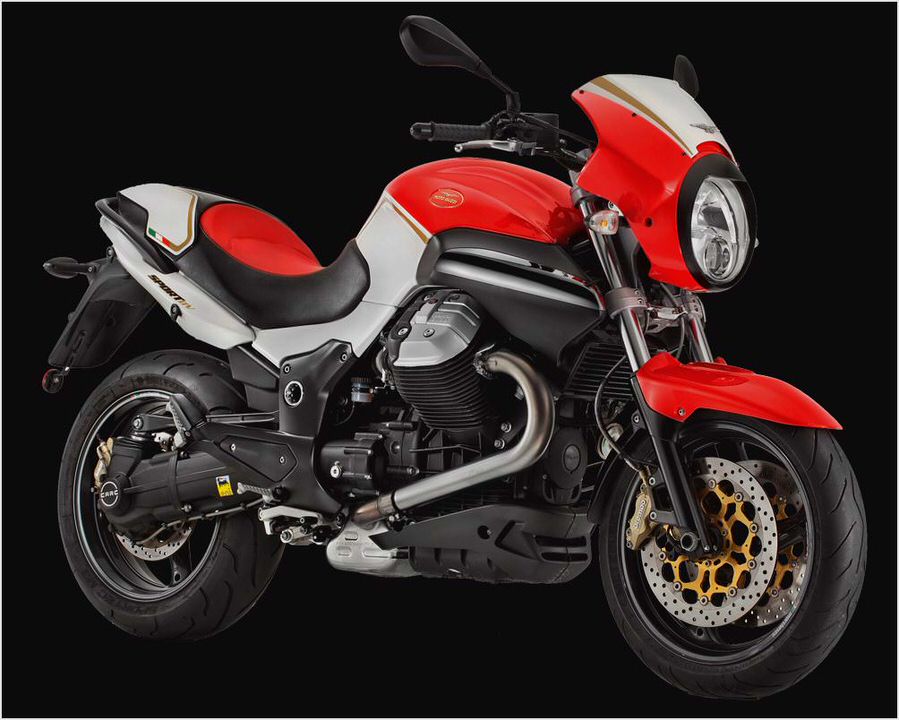 Moto Guzzi Norge 1200 GT8V | Review
2011 Moto Guzzi
I've known it was on its way for a long time, but Moto Guzzi needed to sell the stock of 4 valve bikes still left before launching the updated 8 Valve version.
This engine on the 2011 Moto Guzzi Norge 1200 GT8V was first seen on the Griso 1200 S.E. launched in Rome a couple of years ago. In the Norge chassis it's tuned to produce 102 horsepower but it's the early torque push that makes it a Guzzi.
The transverse V90 is an engine full of character but the 102hp version doesn't feel quite as "rich" straight away like the new Stelvio 8V does with its 105hp version of this engine. The engines are in fact the same and the differences lies in the exhaust layout.
On the gorgeous Tuscan roads the Norge first feels a bit tamed compared to its other flagship half, the Stelvio. But as soon as we really get moving the Norge 1200 just grows on me, a lot!
I don't care so much about the half-hearted electric wind shield or any other gimmick. It's the pure riding pleasure surrounding this bike I'm after and it's there in the bucket load.
Despite its 257kg dry weight the Norge GT8V flicks from side to side like a sport tourer but the Norge is as stated in the name a GT bike. It's fair to say that those double 50-liter panniers on my bike were empty and handling would change as soon as they were filled up for a long journey.
I really like the way the big motorcycle feels in corners and soon enough I push harder into the corners than the ABS brakes allow. You could speculate that I was about to overcook a corner, but I blame the ABS brakes which I felt were overzealous to a degree one too many for my tastes and nearly dangerous at this one point.
Due to time constraints we don't really cruise much at launches, we race and ride fast whenever we can. I still kick it up to sixth gear to test the engine response on low rpm and there are very few bikes that can do this with as little effort as the Norge GT8V. The big 8 Valve V90 behaves in a smooth and relaxing way when cruising.
The new efficient oil-cooler is mounted lower and it reduces mechanical sound and improves power.
The suspension has been upgraded with new spring rates and more preload at the back which is one of the handling features that enables a much quicker change from extreme left to right in tight corners. The Norge transfers power to the 180 rear tyre by way of a cardan and accelerating hard feels very similar to that of an air-cooled BMW. Most of the power is available very early in the power range and 104Nm is available at a low 5.500rpm whilst max power is reached at 7.000rpm.
Above 7K rpm there's little to gain so it's better to short shift and use that lovely torque instead. The new handlebar has been lowered and moved slightly back towards the rider. This is a comfort upgrade but also allows a more sporty riding style in perfect harmony with the 810mm high well padded seat.
The footpegs are mounted fairly low for comfort but the ground clearance is still good enough to have plenty of fun up and down mountain roads. The new exhaust silencer looks a lot more stylish than the old one but beware of that bolt tightening the exhaust as it vibrated loose on several of the test bikes and one test rider even had his muffler loosen and it was dragging on the tarmac until another rider stopped him.
This bolt need to be secured better in place or Moto Guzzi will eventually have to replace this gorgeous muffler on many bikes after scratch damage. The tires fitted are the Pirelli Angel ST in a 120/70-ZR17 and 180/55-ZR17. These tires have great allround capabilities and are amongst the safest tires you can buy for wet weather riding.
Moto Guzzi claims that only the headlights remain from the last Norge. The fairing has been redesigned to tract air from the engine to the rear wheel rather than anywhere near the rider. Then we've got that electric wind shield that I don't like particularly much.
There's not enough travel to give somebody my height (6 foot nothing and shrinking) any particular benefit in the higher position, hence a waste of space and weight. The wind screen is also too thin so it vibrates a lot in the wind. Make one that's really good and easy to operate from the handlebars without moving your hands and I'm back in again.
Now you'd need thumbs the length of Pinocchio's nose to reach the lower/raise buttons and I'm not lying.
The sidestand and centre stand has been re-designed for ease of use and it's easy to place the bike on its mid stand. Other practical details include heated grips as standard and a 12 volt external power socket. The fuel tank takes 23 litres which ensures plenty of touring miles in one go.
Moto Guzzi Norge 1200 GT8V Conclusion
I personally find the 2011 Moto Guzzi Norge GT 8V pretty irresistible despite its old fashioned Italian flaws. It's not often we see flaws in modern Italian motorcycles these days but Moto Guzzi have a few like that exhaust muffler vibrating loose and a electrical wind shield that doesn't satisfy.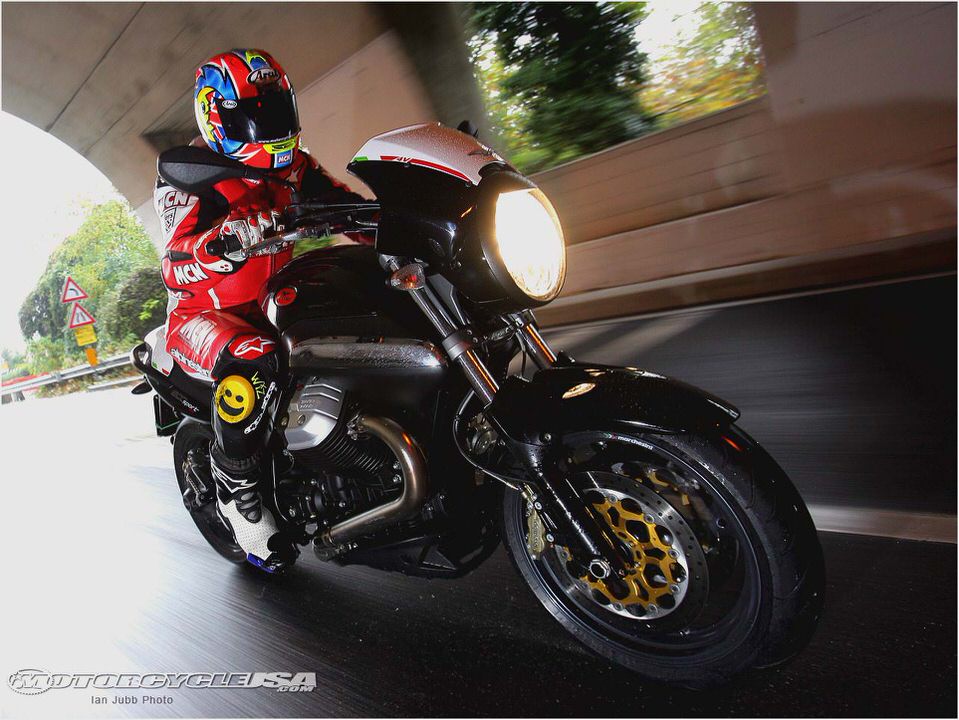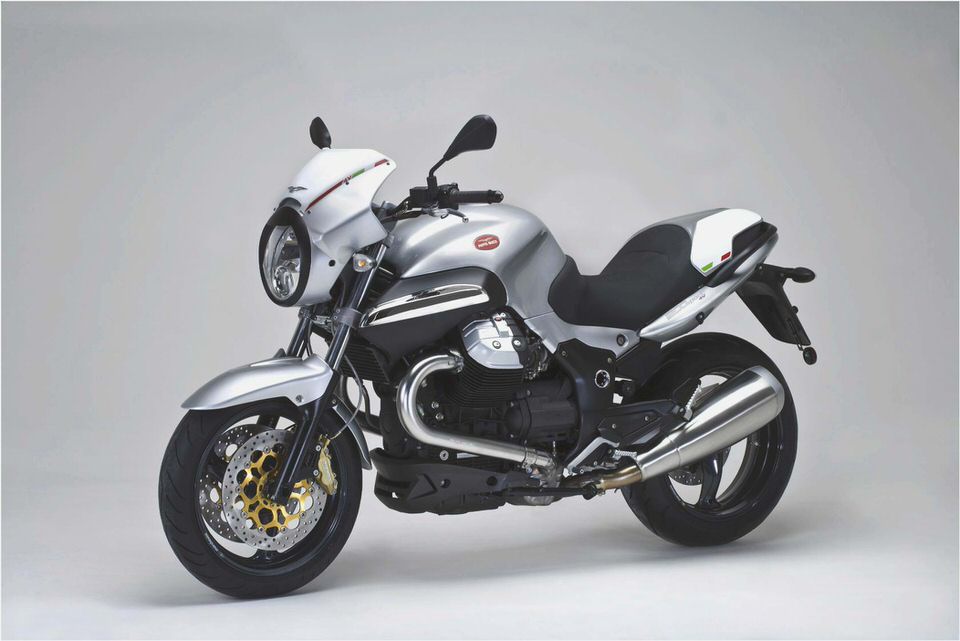 Everything else including the engine, new fairing and handling capabilities are fantastic. The ABS brakes works well despite me complaining a little but I rode it in an extreme way which many customers will never ever come close.
The flaws we find in a day may take your average Joe years to find and Moto Guzzi will more than likely remedy any issues long before it hits the show rooms. The Norge GT 8V is priced to beat BMW's that can be compared but with BMW you get more gadgets and dealer support.
I still find the big Moto Guzzi flagship to ooze of Italian flair and character and have absolutely no problem whatsoever to recommend a Moto Guzzi Norge over most other manufacturer's offerings because it's more special in both feel and looks. Yes you guessed it, I do love the Norge. Happy 90th Moto Guzzi.
Moto Guzzi Norge 1200 GT8V Positives:
New more powerful and smoother 8 valve V90 engine
Greater handling than before
Extras like ABS and heated grips included
Moto Guzzi Norge 1200 GT8V Negatives:
Poor mounting of new exhaust muffler causes it to vibrate loose
Electric wind shield and buttons must be improved
Other articles you will enjoy: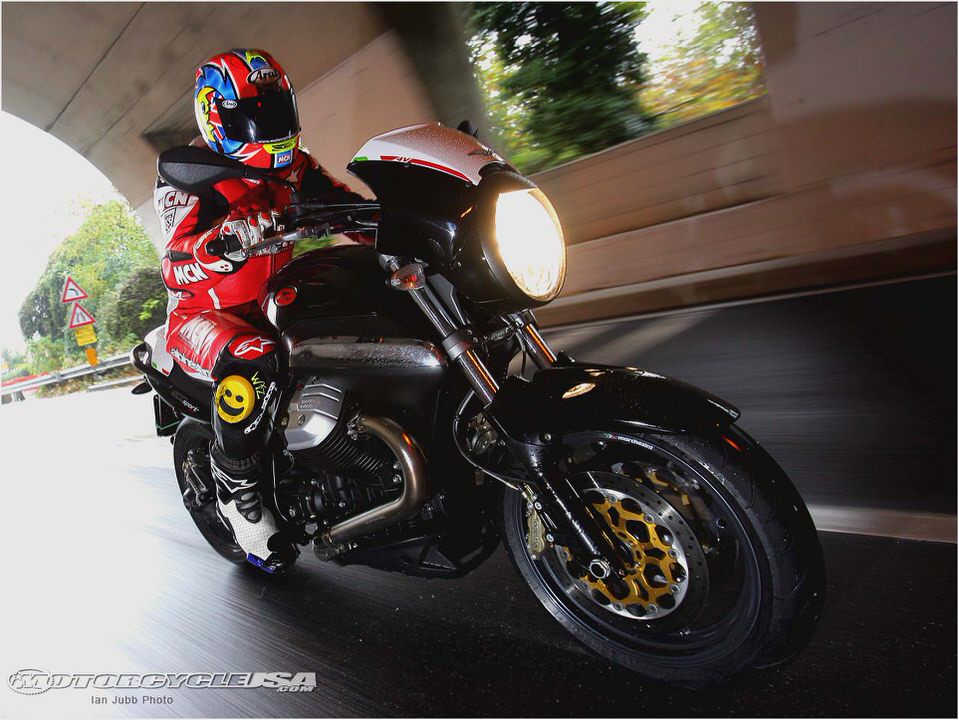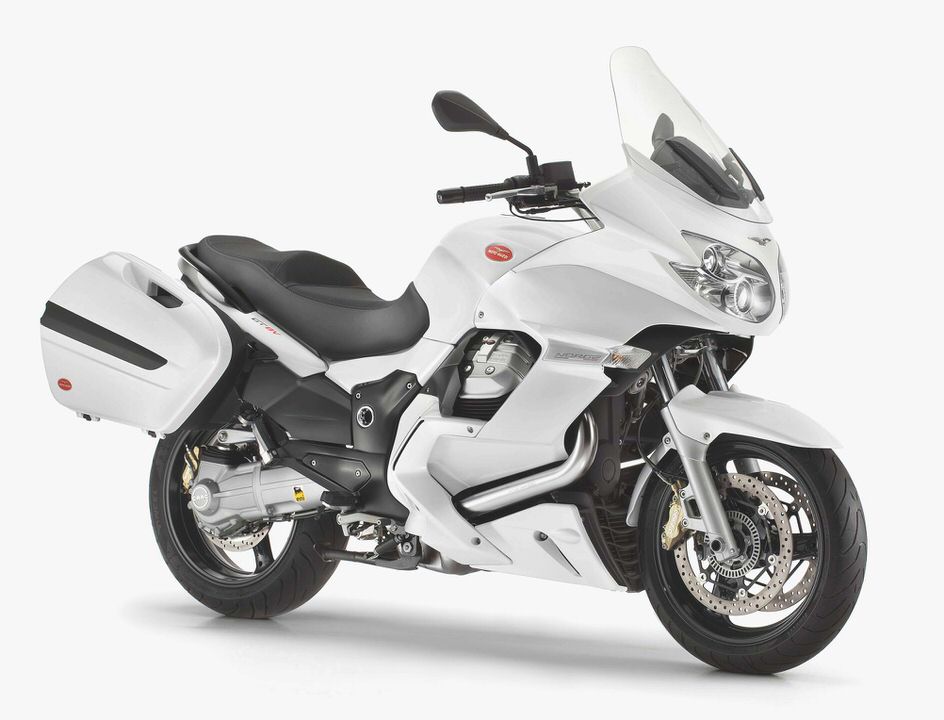 Moto Guzzi California 1400 Touring – Cycle Torque Magazine
2013 Moto Guzzi V7 Racer Accessorized
Guzzi Exchange – My Dirt Bikes
MOTO GUZZI BREVA 1100.
Test: Moto Guzzi California 1400 Touring