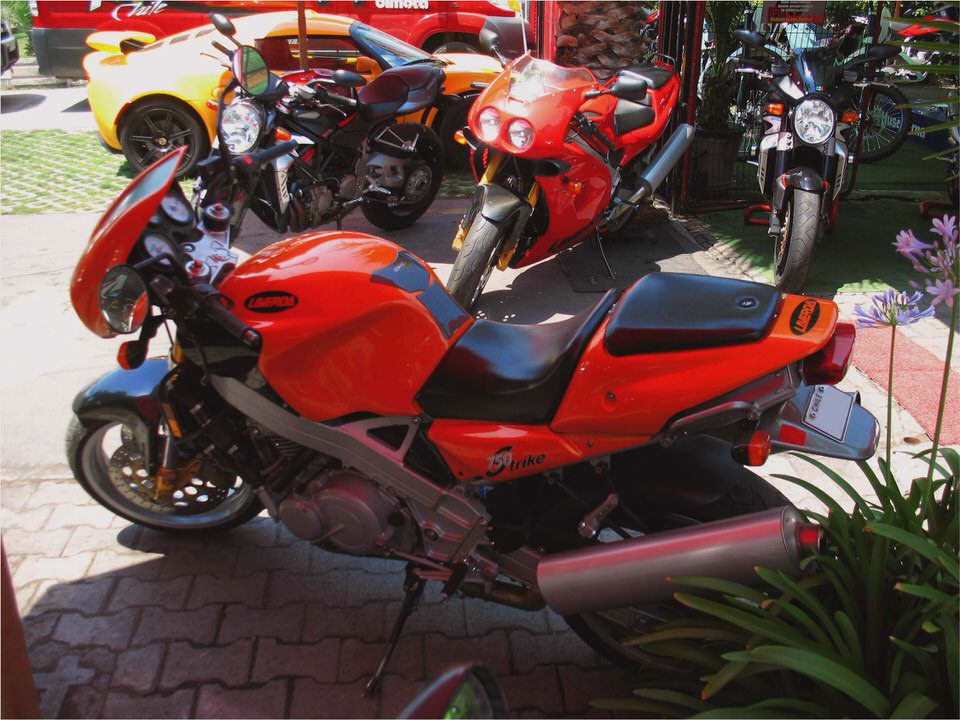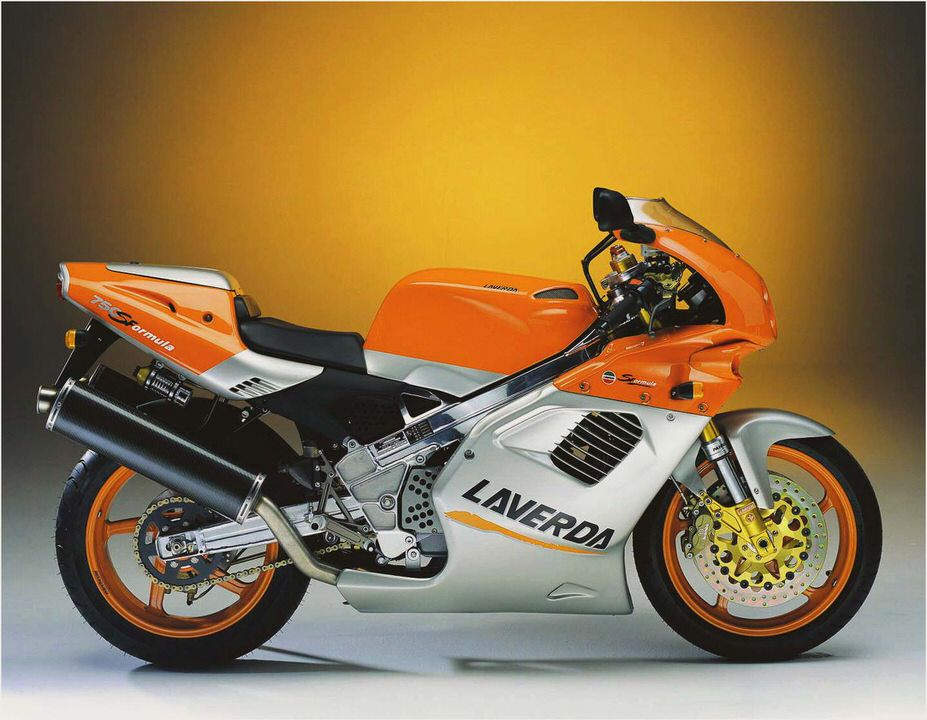 Related Content
Found on eBay: 1978 Yamaha SR500
Yamaha's SR500 was a retro bike before being retro was popular. A throwback to the days of BSA Golds.
Motorcycle Classics/RetroTours/River Road Sweepstakes Winner!
Congratulations to Clint Hoops, the winner of the Motorcycle Classics/RetroTours Redneck Giro Sweeps.
Sidecars and Dogs
I like sidecars. They are unwieldy, awkward, off-centre, totally unique, and loads of fun! For years.
SOHC/4 Forum Motorcycle Relay Dodges Weather Riding to Virginia
The SOHC/4 Forum motorcycle relay riders make their way into Virginia, trying to dodge snow storms i.
1979 Laverda Formula 500
Claimed power: 52hp @ 9,500rpm
Top speed: 125mph
Engine: 497cc air-cooled DOHC 8-valve parallel twin, 72mm x 61mm bore and stroke, 10.5:1 compression ratio
Weight (dry): 337lb (153kg)
With our rose-tinted retro-spectacle view of times past, it's often difficult to remember which motorcycle manufacturers were first to do what. But Laverda, the little company from Breganze in the foothills of the Italian Alps, had more firsts than most.
Laverda was first to introduce a 650cc (and 750cc) overhead camshaft parallel twin, in 1968, beating Yamaha's 650 by two years. It was first to produce a liter-class double overhead cam multi-cylinder bike (the 3-cylinder 3C) just ahead of Kawasaki's Z1 in 1972; and it launched the first double overhead cam 4-valve twin with a 6-speed transmission.
That motorcycle was the 1977 500cc Zeta (Alpina in the U.K.). Largely forgotten today, its lasting legacy lies in the factory high performance race special it spawned, the Laverda Formula 500.
Filling the gap
While we remember the big bikes of the Seventies best, the 500cc class was also important, especially in Europe where smaller bikes made more sense. In the U.S. Honda's best-selling 350cc twins had shown that more cubes weren't always necessary for lively performance.
Yamaha swooped in with its perhaps overly complicated TX/XS500 8-valve twin cam twin, and Ducati spotted the gap and tried to fill it with their unfortunate 500 Desmo parallel twin.
It was with this in mind that Laverda created a high-tech half-liter bike with performance to match and beat some of the fastest big bikes around. Sold as the Zeta 500 in the U.S. and the Alpina in the U.K. (changed to Alpino after BMW claimed prior use of the Alpina name), the new Laverda 180-degree 4-stroke parallel twin used a built-up crankshaft incorporating ball and roller main bearings.
Three main bearings supported the crank, and connecting rods with needle roller big ends controlled the 61mm stroke. Lined alloy cylinders of 72mm diameter were topped with a twin cam 8-valve cylinder head, with a chain from the center of the crank driving the camshafts.
Drive was taken from the crankshaft by gears to a wet clutch and 6-speed transmission, with final drive by chain. Two 32mm Dell'Orto PHF pumper carburetors fed fuel to the compact powerplant, which was slotted into a lightweight, single-downtube cradle frame. In true Laverda fashion, the 500 was equipped with the best components then available: Marzocchi suspension, triple Brembo disc brakes, Laverda's own cast wheels, Denso clocks and switchgear, and Bosch electronic ignition.
One important feature of the 500 was its weight or lack of it. While Yamaha's XS500 weighed in at 455 pounds, the 500 tipped the scales at just 374 pounds dry, 415 pounds wet. With a claimed 44 horsepower, the Zeta would turn in low 14-second standing quarters at faster than 90mph.
The engine thrived on revs, with most of its power developed between 6,000rpm and the engine's 8,500rpm peak.
Cycle magazine praised the 500's handling, saying the Zeta's "chassis behaves flawlessly. handling is the Zeta's long suit." On a winding road with bumps or off-camber corners, Cycle wrote, riders would "experience the legend of Italian road machinery. The Laverda's proper role in life is charging down back roads and diving headlong through corner apexes, thanks to its excellent steering, cornering clearance and brakes."
Formula 500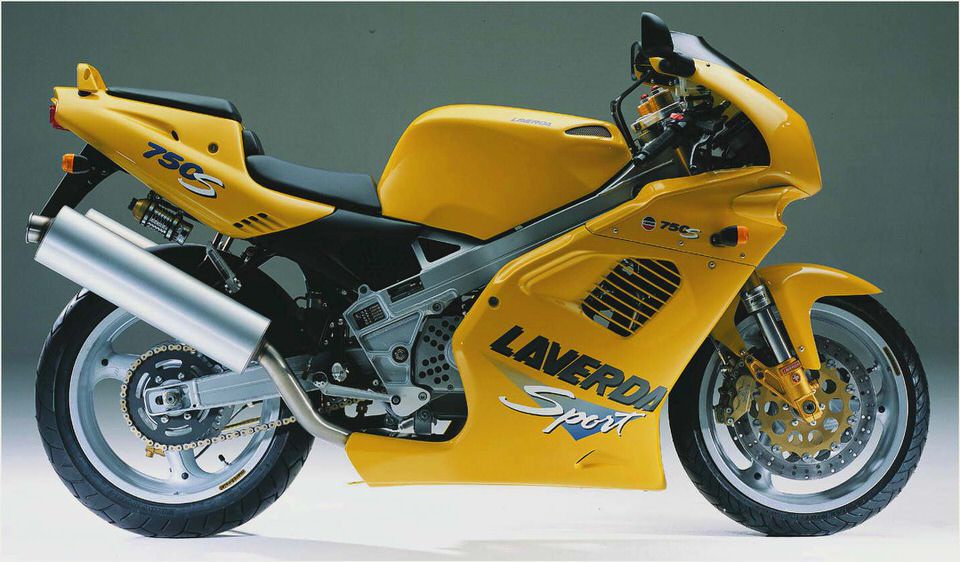 Unfortunately for Laverda, the new 500 was a commercial failure, in large part because of its premium price. When the 500 finally hit the market in 1977, a Yamaha XS500 listed for $1,550, while the Zeta would set you back a whopping $2,995. And even at that price, company head Massimo Laverda was on record as saying the company lost money on every one they built.
Compounding problems at home, the Italian government increased sales tax for all bikes over 350cc from 18 percent to 35 percent, a double whammy for the 500. Laverda responded with a sleeved down 350cc version of the 500, but the tax seriously undermined Italian 500 sales Laverda had been counting on.
To counter this and promote the 500, Laverda created the Coppa Laverda, or Laverda Cup, a one-model Italian race series for which the company introduced a new variant, the Formula 500. To boost performance, Laverda equipped the Formula 500 with S1 high-performance race cams, 10.5:1 forged pistons, a larger oil pump and a close-ratio gearbox. Clip-on handlebars, rearset pegs, a race fairing and a one-piece molded gas tank/seat/tail section were added, as was a race exhaust system.
The Formula was sold stripped of street equipment, like speedometer, lights and turn signals, but these as well as the appropriate paperwork to turn it into a street bike were delivered with the bike. The Formula trimmed 35 pounds off a stock 500, meaning the Formula's approximately 52 horsepower (some sources suggest as high as 58) was pulling just 339 pounds. Laverda built an initial batch of 75 Formula 500s to seed the series, showing off the first bikes in early March 1978.
The series was intended for aspiring racers (entrants couldn't have finished higher than third in any previous series) and Laverda supplied riders with technical support and heavily discounted replacement parts. The Coppa Laverda proved to be hugely popular and the series ran for four years in Italy, from 1978 to 1981. The series involved six rounds, with races running from March to October, and was duplicated in Belgium and, starting in 1979, Germany.
The factory also entered Formula 500s in the famous 24-hour endurance race at Montjuic Park in Barcelona in 1978 and 1979, winning the 500cc class both times, and Laverda's U.K. importers, Slater Bros. entered six Formula 500s in the 1980 Isle of Man Formula 2, winning the team prize.
The single-piece gas tank/seat/tail section hampered access to the Formula 500's engine, so Laverda equipped the second batch of 75 bikes, built in 1979, with a separate gas tank and a one-piece seat/tail section. These bikes subsequently became known as Series 2 Formula 500s while the earlier bikes became known as Series I machines. Former Laverda managing director Piero Laverda's team Laverda Corse campaigns a Series 2 Formula 500, and according to Laverda Corse.
100 Series 2 machines were built for a total of 175 Formula 500s. Some sources say the number was 210, but either way the Formula 500 is one of the rarest Laverdas ever made.
Thin on the ground
If you're hoping to find one of these ultimate twins­­­ in the U.S. all we can say is, well, good luck. The Formula 500, constructed as it was for a Europe-only race series and never actually intended for street duty, was never sold here. That doesn't mean a few didn't trickle in, but it was only a very, very few.
Electrical engineer and patent attorney John England found our feature Series 2 Formula 500 while working in the U.K. in the 1990s. John bought the bike from its third owner, a Laverda Owners Club member who had bought it for track use. "It was well used, but it hadn't been abused," John says. Laverda importer Richard Slater helped prepare the bike for shipment to the U.S. "I only know of a couple other Formulas in the U.S.," John says, "neither of which is as original as this one."
Though his Formula was in relatively good condition, John went for a full restoration, entrusting the work to Laverda/Ducati specialist Trevor Dunne of Ducati Santa Barbara. Major engine work had been done in England by the previous owner, so Trevor focused on tuning and cosmetics, installing a new, original Formula 500 exhaust system sourced from Motalia in England, rebuilding the forks and sourcing a new-old-stock seat pan from Laverda specialist Wolfgang Haerter in Canada. John's delighted with the result. "The Formula is really made for the track," he says. "The cams are so hot, and the way the carbs are set up it's a joy to ride fast and impossible to ride slow. It's like getting on the back of a bobcat!"
Surprisingly for a race bike, the Formula 500 is easy to start, John says. "I've found both of these 500s (he also owns a 500 Montjuic see Laverda Montjuic: The (Barely) Street Legal Formula 500 ) start up easier than any triple. Give it a fistful of gas and hit the starter and it usually fires up immediately. It's possible to ride the Montjuic on the street, and the Formula is just one step up from that. You need to have a winch to pull the clutch in, and you've got to keep the gas up to keep it in the sweet spot; it's a track bike first and foremost."
John says the Formula's limited steering lock makes it "almost impossible to ride on the street. You can't get a 20-degree turn radius, but on the other hand it's so short and nimble that on the track you just turn it loose. It's quick, and you quickly forget it's only a 500.
It feels like a 750, really. You just get it in that sweet spot and you're through the first three gears really quick, and then it pulls. It's got juice; it's really a shame the factory didn't do more with the twin." MC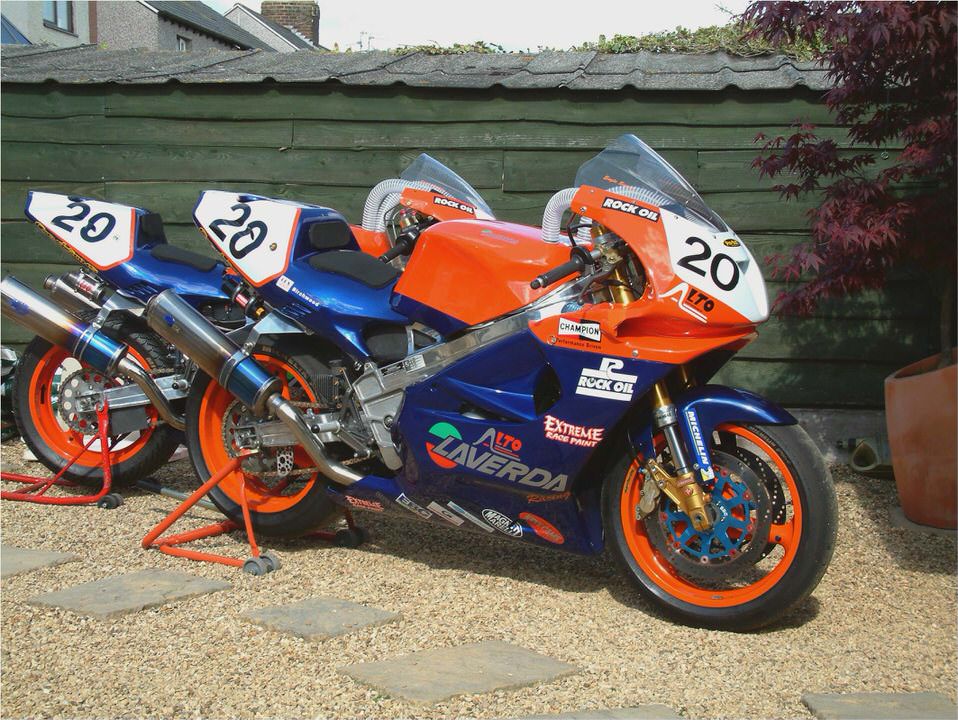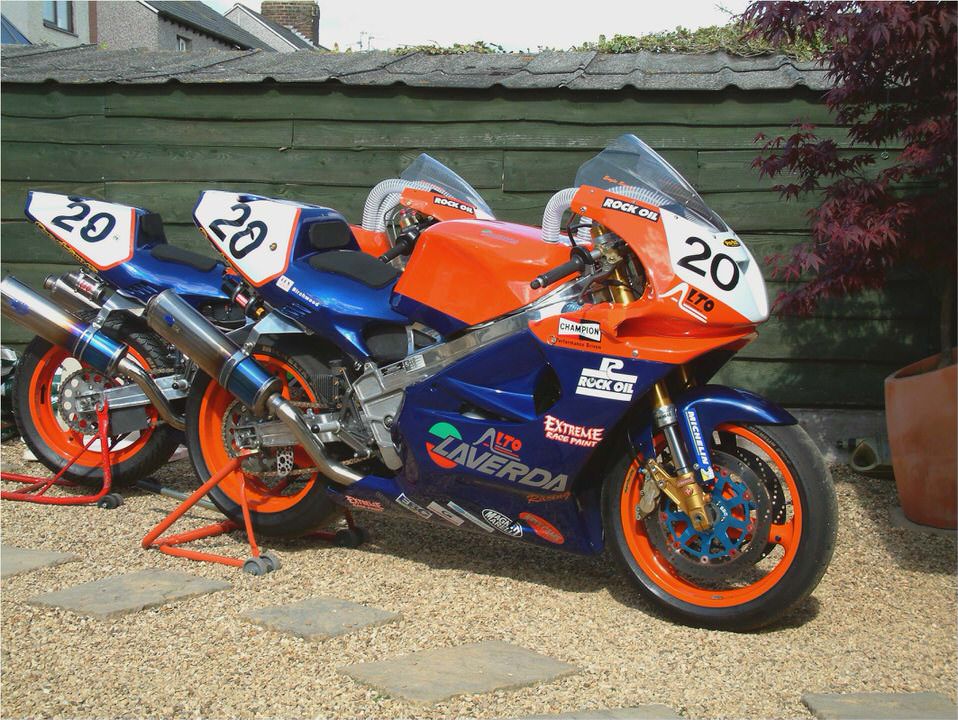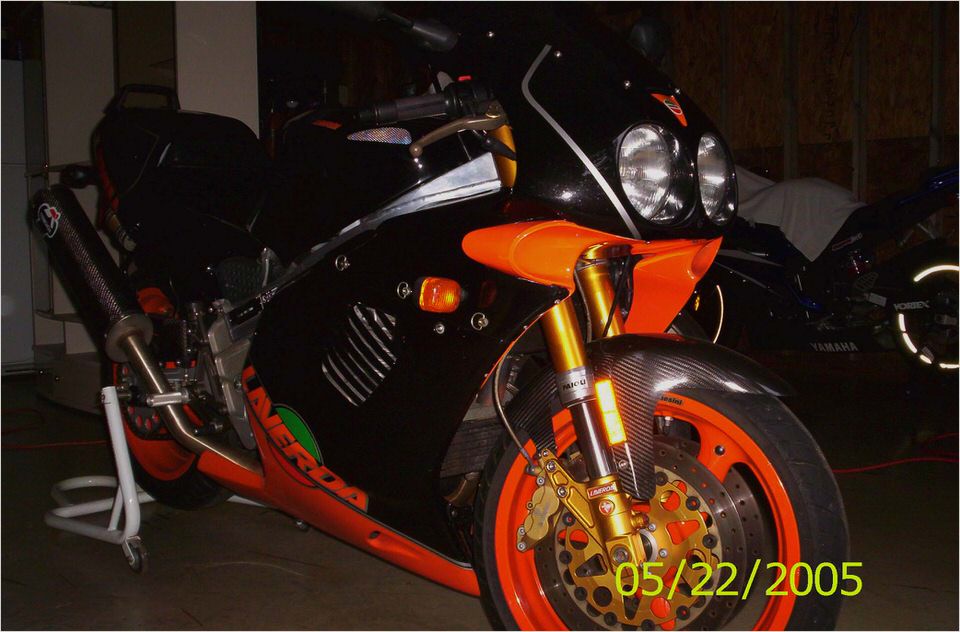 Motorcycle Specifications
Laverda 1000 Jota-Laverda
One Man's Laverda – Vintage Motorcycles Online
Bob Williams' Home Page
Laverda Page