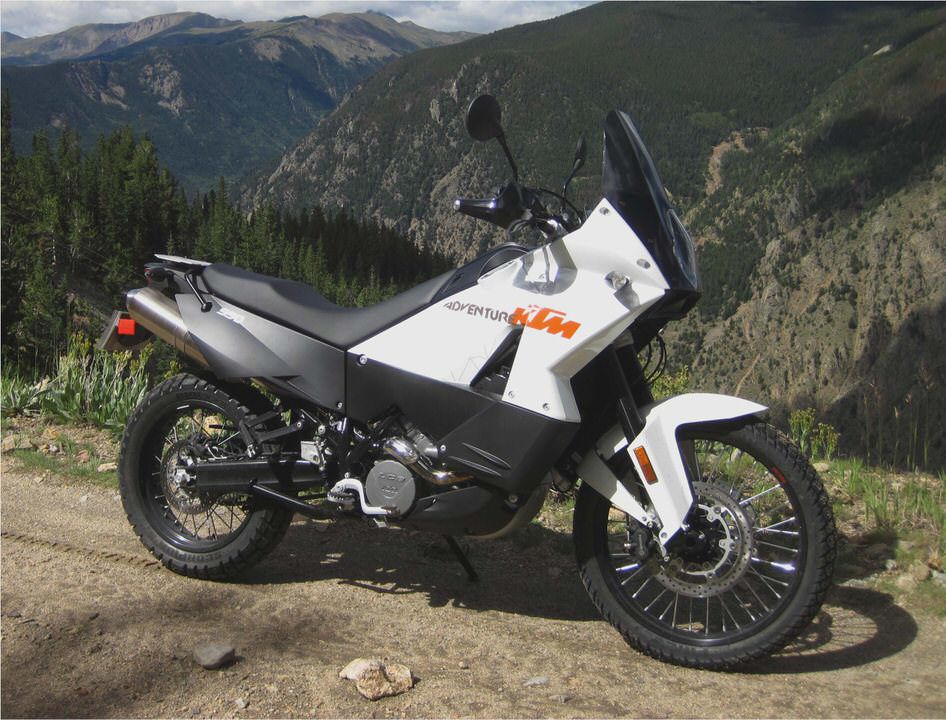 Marty Rides
The Vulture's Chronicles
How do I even begin to justify this addition to my collection. Oh my – such difficulty explaining to my spouse, a very practical New Englander, why I was acquiring ANOTHER bike.
Well there is no justification, no logic, or defense for spending money on something I don't need. As a practicing therapist in my work life before the corporate world, and then the motorcycle sales world, I think I heard about every creative and pathetic reason humans give for doing insane, hurtful, and just plain stupid things. I couldn't borrow any of those, or invent anything reasonably worthwhile on our trip to the dealership.
She's still waiting for an answer.
Any Internet crawler looking up bike reviews, reading owner experiences, and so on, can attest to the devoted following in KTM 990 owners. Of course, their bike is the best and they can apply personal anecdotes to prove it – as can any owner of any brand in any on-line resource. I think I've read them all.
Rare is the commercial magazine review that has anything other than a minor complaint about a bike being reviewed, either long or short term. Cycle World magazine picked the KTM 990 R as their Dual Sport of the year for 2011 IIRC. Must be a winner.
Well all of that means nothing and, as far as I am concerned, you just can't get to the soul of a motorcycle without riding one. The risk is one of these days you are going to demo a bike that for no logical reason simply stirs up your most repressed, and unmet, childhood something-or-others and you just have to have it. I took a demo ride on a 900 Adventure.
Unlike my other bikes there is no logic to the purchase or even a sort of plausible, if weak, reason; I bought a 990 Adventure because the demo ride gave me wood. That is why I bought a KTM 990 Adventure.
That good, you ask? Well the seating ergonomics are the best for my body that I've come across on a bike in a long time. Most riders seem to bark about the saddle. I really like it. The bike is narrow and I can easily stand on the pegs and comfortably hang there for as long as my old body will allow.
Shifting and braking even while standing is a breeze and the handling is as if it was made for me. The demo bike was broken in so I experienced the power – just fine. And it had mechanical noises I liked – gears, and chains, and valves all harmonizing motorcycle like.
Here are a couple discoveries after I got the bike home. First of all it comes with a real tool kit and, second, the owner's manual explains how to do most all of the minor maintenance an owner will want to do. Best of all, the instructions are easy to understand, as if the manufacturer wants/expects the owner to actually work on their motorcycle.
Another discovery – took the initial slack out of the chain after 130 miles, and felt a fairly pronounced surge. Next day when the bike was cold, I started it up and let it idle for 15 minutes then shut it down. According to a KTM technician on the east coast, this is a prescribed procedure. Sure enough the bike ran a bit smoother with a much better throttle response.
A little low speed surge is apparent at urban speeds and the throttle remained slightly twitchy at low speeds. Not too bad and I expect some of that should ameliorate as the engine wears in and the miles accrue. The Vulture is stoked.
I discussed the low speed fueling with the service department and they acknowledged it is a 990 thing which tends to sort itself out with miles as the bike adapts to its environment. It might also be the TPS and throttle bodies need adjusting. 1st service scheduled in a few days.
1st service concluded and the latest KTM fuel injection map was installed resolving the low speed surge and snatchy throttle.for the most part. The on/off throttle is virtually gone so I suspect the new map is more fuel fat in the low and mid RPM range – transitions are much more smooth. So if you have one of these bikes, I suggest you have a chat with your dealer if you have some throttle related issues.
Decided to hook up my GPS – temporary mount on the handlebar as I didn't have the scratch for the dash mount I preferred. There are a couple accessory power sources provided behind the headlamp assembly. Amazing how easy it is to get into, and remove said assembly.
I thought replacing a light bulb would be a pain in the ass on this bike, and replacing a burned out bulb is complicated, but once you have access to the rear of the bulb holder, probably the easiest of any bike I've owned because there is plenty of room for your hands.
The front end had an annoying hop around 35 mph – reported as somewhat common on the Internet. The balance is good and so is the run-out. Have read the Pirelli Scorpion can sometimes be like that. Replaced with a TKC-80 resolving the hopping issue and giving good gravel road traction.
The rear Scorpion is adequate.
I found my 20 litre Kriega pack pretty handy for carrying spare tube and all the tools I might need, including tire irons and a patch kit.
And the only other things I have on this bike are a garmin 665 GPS, and a small Wolfman tank bag.
If I travel overnight the Kriega is replaced with a Giant LooP Coyote and my tent gets mounted aft of that. Don't need anything else. The beads work OK on other bikes but not on the 990.
Has a lot to do with the seating position and although the air circulation is good with the beads, the ass becomes abused in short order. They now live permanently on the Goldwing.
I finished a ride in September 2012 (ride report here ) and had a good time on the 990. The bike had about 4500 miles on it just before the trip so I went ahead and did the next scheduled maintenance a little early. I requested the shop use the Motorex 10W/50 synthetic oil as the manual recommends instead of their 10W/40 bulk synthetic – and they did.
Cost a little more but I wanted to see if the 50 weight would make any difference, and it did.
I'm sure the engine continues to wear in, and will continue to do so up till around 15K miles, but it immediately felt quieter and somewhat smoother after the oil change. The engine simply gets more enjoyable with each ride now we are at 8K+ miles. The engine retains its rough character so, if you bought one of these bikes and have concerns with that – relax – it does get a wee little bit better with miles.
My fuel economy continued to be good at an average of 46 mpg with several tanks in the 48 – 50 mpg range, and some in the mid to low 30s. Curiously, it can vary from 38 mpg on one tank and 49 on the next. I don't know what causes the wide variance.
I'm pretty steady with the throttle and don't hoon around all that much – so I wonder if ambient temperature has something to do with it.
The silencers do get amazingly hot after running hard all day in 90 degree temperatures, but nothing melted. All good news.
The roads travelled were familiar as I've been over them a lot on an assortment of bikes. That gave me the opportunity to really compare this bike – and evaluate it against familiar benchmarks. First, it has plenty of power and the right gear can always be found. The longish travel of the suspension is fine at moderately brisk rates of propulsion, but does feel a bit soggy beyond that.
Fine enough for a big trailie, and one should not be breaking the law like that anyway – so for adult speeds it is fine and the SPORT settings do make a difference, but can be harsh when the road deteriorates as quite a bit of our route did. I defaulted to NORMAL settings up front and with 1 click of preload in the rear – even with luggage. I think the bike is over sprung in the rear.
The TKC-80 on the front is a road trip compromise. I mounted it for dirt road traction and it does very well in that environment. It also does well on normal blacktop and chip seal unless you push it. When the road becomes very technical, like CA 1 from Leggit to Fort Bragg with tight uphill and downhill 15 to 25 mph corners, the TKC will become a bit spongy when the bike rides on the edge blocks of the tread.
I chalk this up to the narrow 21 inch front wheel as the limiting factor.
I've been on BMWs shod with the TKC and without this sensation, but they have a 19 inch front wheel and it is a fatter tire to boot. So, on the KTM, I just let my faster buddies go ahead, slowed down to a tire accommodating pace, and only gave up a few minutes to their pace.
Here's a trip report from June 2013: Yukon 2013
I now use a Giant Loop Great Basin to carry my gear – 4.5 gal extra gas came in handy
I have been on the 990 for about 18 months now and I still dig the bike. If you took the time to read the Yukon trip report you know I discovered or re-discovered a few things. If not they are that the bike eats rear tires and is amazingly competent on other than blacktop roads.
And you have to take your skirt off to ride it well, or as it likes to be ridden.
I had read about rapid rear tire consumption and been counseled about it before the trip by another 990 owner. My first rear Scorpion didn't last for very many miles but I didn't notice it as I rode the bike on weekends and day trips mainly, and I ride other bikes. So how the rear was holding up didn't register.
Regardless, and despite the discussion with others, I thought the tire wear situation was mainly due to other riders being heavy handed with the throttle.
The tire consumption issue became in my face pronounced when traveling over the rough chip sealed roads in northern Canada and the Yukon. The long swing arm which makes off road traction so good, along with the way the engine spools up and applies power just seems to a put a lot of torque/pressure on the tire. The rapid wear isn't so noticeable on smoother road surfaces, but ride over something resembling rough grade sand paper and the tire is gone in 2000 or so miles.
I only carried 25 to 30 pounds of gear.
I think this is why the Heidenau K60 is so popular with adventure riders who cover longer distances in more remote places. I'd considered the tire but went first with a TKC-80 that I know would do me the trip if I was on my BMW GS. However, the KTM just does things differently and I had to replace the TKC with what was available to me in Whitehorse – and that was another OEM Scorpion that was on its last legs when I got home.
The TKC-80 is best up front and wears well but you have to keep the pressure up or it will cup badly.
I'd ridden the bike on Forest Service roads in my area and figured the bike did really well in stock form. These roads are pretty well maintained, and my off road skills have decayed over the years – so I sat on my ass a lot, and kept the speeds down when I first got the bike. I reasoned this is a good thing for a geezer to do.
This changed in the Yukon. 500 miles of not so well maintained gravel that is still beat up from the spring thaw requires one to stand and let the bike do what it needs to do. It also requires throttle to feel secure. The bike took 40 years off and let me ride like a young guy again. But we already knew that's how one is supposed to ride.
The downside is fuel consumption when riding as the bike wants to be ridden.
I realized I needed some rise on the handlebars after standing for long periods of time. I was too hunched over. I also needed a damper.
I hit far too many baby head rocks that kicked me off line to be happy with the stock setup. So, after I got home from the Yukon I installed one of these:
The Fastway System 3 is easy to install. It provides fast and slow speed damping with an adjustable return to zero function. The kit provides the right amount of rise for me, about 3/4 inch IIRC and does what a damper does quite well.
Lastly, I had the big service done on the bike and the valves were perfect, as were the spark plugs. Took most of a day to do it though. Chain and sprockets holding up well with the new BMW Moly Lube every 500 miles.
The bike has about 13,000 miles accumulated.
Is this a long term keeper? Probably not after owning it for a while. let me explain:
Even though I view the 990 Adventure to be an incredible machine to ride off the tarmac and credible on the paved surfaces it has some significant downsides for a guy like me who wants a bike of this ilk to travel longer distances to explore out of the way places. Consider I might ride several days, as in the trip to the Yukon, just to ride 1000 miles of dirt road. Or cover three states in the western U.S. to explore remote Utah.
The 990 can do that but the engine which is glorious off road with its powerful pulsing, is pretty harsh on the road to somewhere, especially when beating into the wind. After 4 or 5 days it starts to wear on me when running 70+ mph all the time. Off road is a non-issue.
Servicing the bike, for a simple oil change – or to swap to a clean air filter out in the bush, is considerably more complex and time consuming than most competing motorcycles on the market. Change the spark plugs, and/or check valve clearances; oh my! Plan on several hours.
Not a huge issue if you are at home when service is due, but I routinely do rides where an oil change is due mid ride.
Now, I have no argument with the guys who love to do their own maintenance, see it as a labor of love, and disagree with my viewpoint. I service all my bikes most of the time and I respect their passion and pride in ownership. I just don't see the 990 Adventure as sufficiently more capable than some of the less aggravating to maintain and less costly to operate alternatives for the way I ride and use the bike .
Let me put it this way:
When I told my wife I was thinking of moving on to the new 1190 Adventure, she urged me to reevaluate some of the newer BMW bikes. Her rationale was partly based on the performance of my friend Steve's F800GS on our trip to the Arctic Circle via the Dempster Highway.
We travelled the same speeds and stopped for gas at the same time. He would put in 3 gallons to my 5.5. I'm glad I had 4 gallons extra on the Dempster Highway.
Steve is still riding on the tires he used for the trip. I consumed two rear tires on the trip and had my take-off rear installed when I got home.
We rode the Dempster Highway at the same speed so the off road advantage of the KTM didn't factor much the way we rode.
His post trip service was done in an hour. Mine took most of a day.
I'm digging my heels in. The press on the 1190 is so building my lust. But I am also puzzled as she has never said a word about my motorcycle addiction – EVER. And yet she challenges my stubbornness. She presses hard – is the big KTM 990 REALLY worth the added hassle?
Is it that much better a bike for what you are doing with it? Do you think tire wear and service will be better on the new bike? Do you really need 150 hp? Really?
Shit – put it like that and the answer is mostly no, it isn't . But 150 hp would be nice
My logical Yankee wife is right. As awesome a machine as the KTM 990 Adventure is, I will likely offload it for something more appropriate to my needs. If I had extra money laying around I would keep it for those rides of a couple three days duration into our coast range forests.
It is a bike that gives me wood, and gave me some of my youth back to me. I have no hesitation in recommending it to anyone – as long as they can live with the tire wear and gas guzzling and the complexity of its servicing.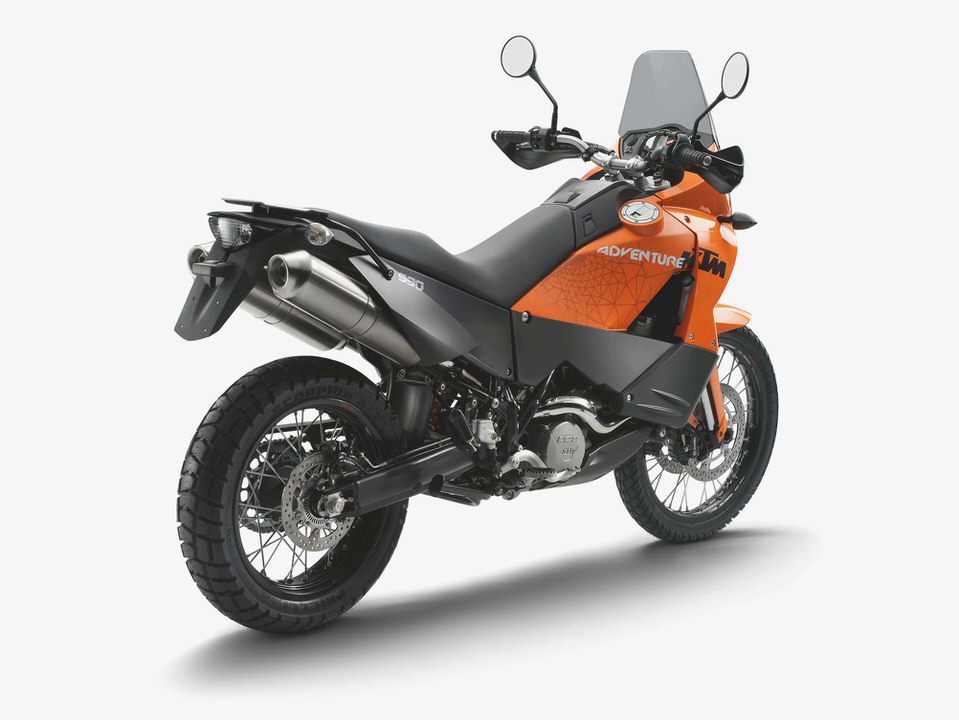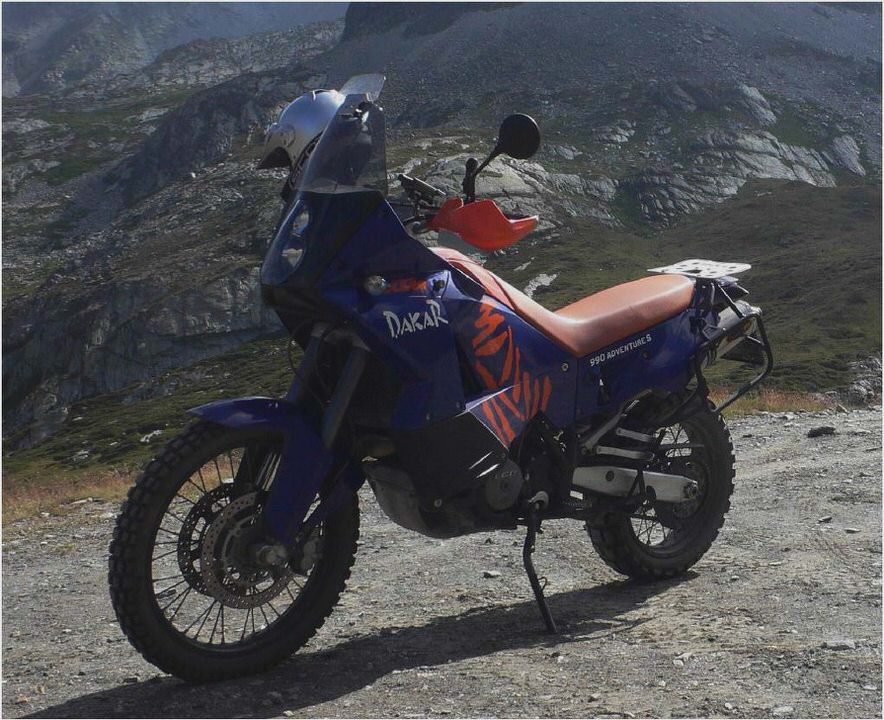 FT: 2006 ktm 560 smr supermoto – PNW Riders
KTM 990 Super Duke-KTM
Moto3 vs MX2: Just dirt bike engines in a Grand Prix chassis?KTM BLOG – KTM BLOG
Ktm 125 Naked Street Bike
2014 KTM 1290 Super Duke R FIRST RIDE