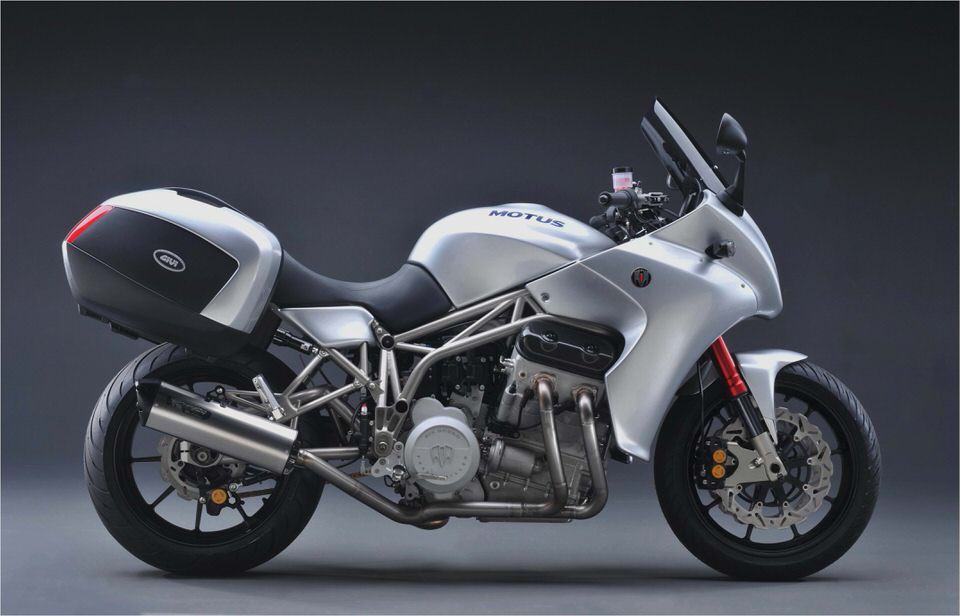 Lock and Lean.
At Öhlins' Cirkus of Speed, we got to spend some time with Mr. Ben Wolfe of Lock and Lean Precision Motorcycle Riding. Beside being a real American hero and a ton of fun to hang with, Ben is a motorcycle cop by day and precision motorcycle riding competitor/instructor after hours.
He guides PD's and individuals on tactical riding and can make his 800 lb Harley do impossible things. We pity the bad guy who decides to evade or run from Ben. He also taught us some new ways to think about safety and low speed maneuvering.
Things got interesting when he comandeered the Motus MST and MSTR (he can be pretty persuasive). After a few quick turns, he was doing full lock to lock maneuvers in his cone course and demonstrated some max braking on his police bike (equipped with trick rear shocks he developed with Öhlins) vs the MST vs MSTR.
Impressed, but not surprised that the MST (525 lbs./Brembo calipers/Braking radial master cylinders/OZ wheels/steel braided lines) stopped well short of the 800 lb PD bike, all of us were shocked at how much shorter he stopped when he switched to the MSTR (Brembo monoblocks/Brembo radial master cylinders/BST carbon wheels/steel braided lines). We selected and have refined the MST's braking system after a lot of work with our partners/vendors, so we know it is very effective, but seeing comparitive back to back braking by a total stranger/expert was eye opening.
"I could catch the s*t out of people on this." -Ben Wolfe after riding a Motus MSTR.
2 Comments → September 24th, 2013 @ 10:09PM
Öhlins USA Cirkus of Speed, 9/28/13
We were honored to be asked to display again at the 2nd Annual Öhlins USA Suspension Cirkus of Speed, September 28. Nobody makes better suspension components than Öhlins and we are proud to have such good friends as the team at Öhlins USA. Oh, and it didn't take much to be convinced to roll to Western NC, surrounded by some of the best riding anywhere.
Hope to see you there!
Inspiration.
There are few stories of dedication, innovation and pure genius that inspire us like the story of  John Britten. The Battle of the Twins at Daytona in 1991 definitely ranks as one of the top motorsports events that we'd love to have witnessed. We'd hate to guess how many hours we've spent staring at and thinking about the V1000 in the Barber Motorsports Museum .
Here is the full length movie One Man's Dream – The Britten Bike Story. Definitely worth watching for anybody fascinated by the incredible power of human determination, extraordinary talent, and near supernatural skill.
Made in Alabama.
From the great roads to the excellent business environment, from the world's best BBQ to the year-round riding, from the wonderful and open-minded people to the fantastic local craft beer, from the Barber Motorsports Park to the clean lakes and outdoor activities dotting the map, from Governor Bentley's office and the Alabama Department of Commerce and the Alabama SBDC to our friends at Mayor Bell's office….we want to say- Thank You, Alabama . Most of us at Motus are Alabamians by choice, drawn to the very tail of the Appalachian Mountains by many of these things (did I mention the pretty girls, excellent universities, advanced healthcare, and booming automotive industry?!). We love this great state and this town. If you've never been to this part of the Deep South, this is your invitation.
4 Comments → August 30th, 2013 @ 6:08PM
Range.
286 miles from the 5.5 gallon tank. Lake Ponchatrain, LA to Cottondale, AL without stopping….
The American V4 exceeds expectations again as the benchmark was 250 miles/tank. The test riders behaved (with a few exceptions) and stuck to the scheduled test: all interstate, all at/below the posted speed limit.
68mph/2900 rpm average. 92-94 deg. ambient.
At 70mph, the MST spins 3000rpm and has 100+ ft lbs on tap…..there aren't many sportbikes that can do that AND be comfortable for 4+ hrs straight.
One tester commented- "Glad to know the interstate range now, but next time can I just kick in $3.69 and buy the extra gallon so I can get back a LOT quicker?"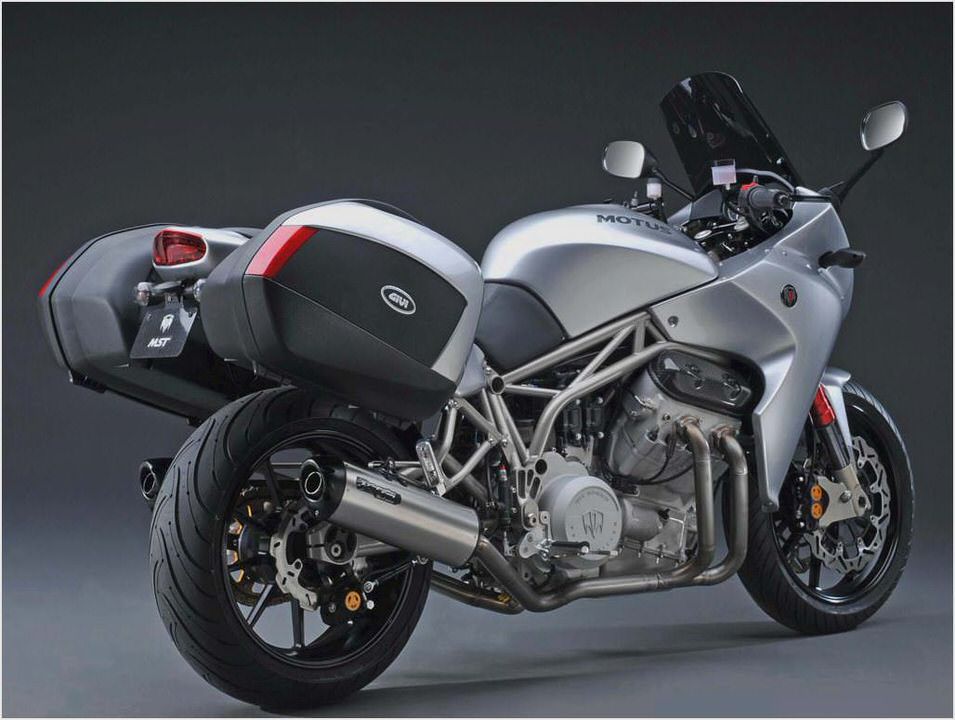 4 Comments → August 21st, 2013 @ 10:08PM
Go Fast, Turn Left
I recently had a conversation, okay, argument with a friend about a certain wildly popular American V8 racing series. He kept on and on about circuit racing and how "just" turning left was boring and somehow less challenging than other forms of racing. OK, we loooove circuit and road racing and NASCAR and NHRA and F1 and LeMans…etc.
But, after a quick airing of this video (with the appropriate commentary added…ahem), I think he'll shelve the "going left is boring" argument….
Gotta meet this Henry Wiles fella.
1 Comment → August 21st, 2013 @ 10:08PM
Speed
Last week, Speed Demon pushed their record for the world's fastest piston engine car to 451.933 mph and set a new record for C/BFS at 437.183. That's fast. The old record was 390.
There is just something so moving to us about the pursuit of ever increasing speeds. We race on our feet, we race on horses, we race soap box derby cars with our dad's, we race motorcycles, jet cars, snow mobiles, snow boards, lawn mowers….it is a central theme of human nature (well, maybe not the lawnmowers).
Anyway, hats off to Ron Main and George Poteet. On the salt, there is little bluster, ego, or over commercialized drama. The measure of a man's/or woman's success is simply- how fast didya go?
Who will be the first girl or guy to be faster than anyone else ever on a Motus or a Baby Block powered vehicle….?
1 Comment → July 29th, 2013 @ 3:07AM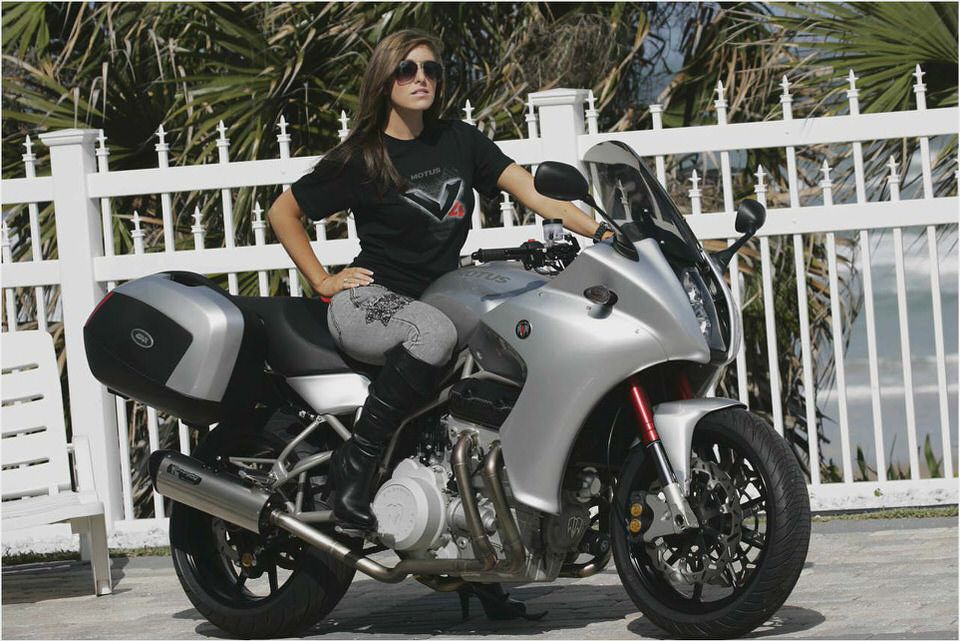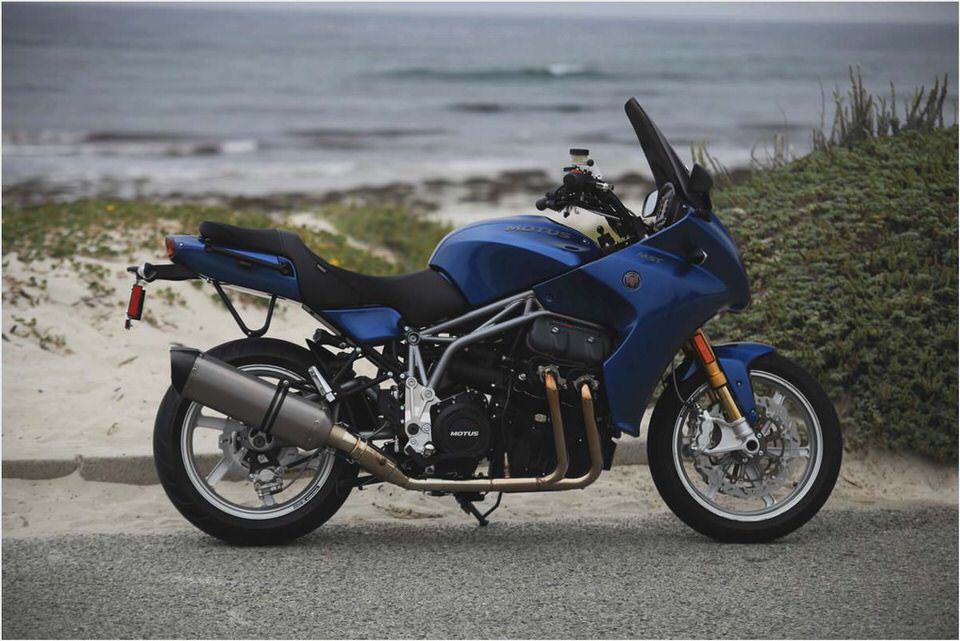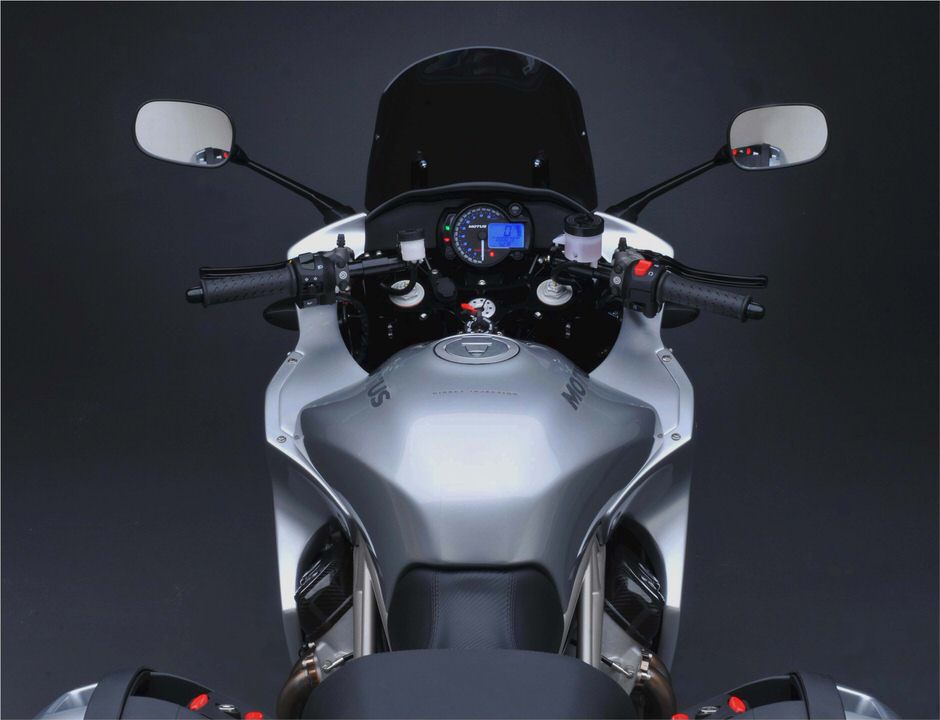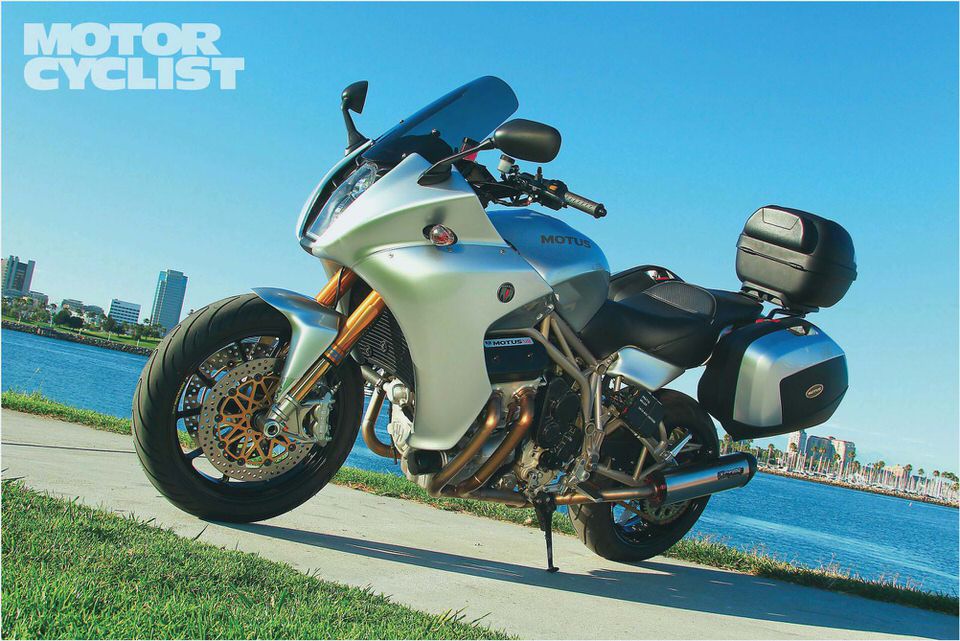 Motus Motorcycles Unveils MST Series of American Sportbikes
Motus MST Rolls Out from Behind the Curtains
Motus MST Tourer Public Debut at Daytona – Motorcycle USA
Motus MST-01: America's sport tourer RideApart
Motus MST-01: Direct Injection, 2 Valves per Cylinder, 1650cc, 140hp…