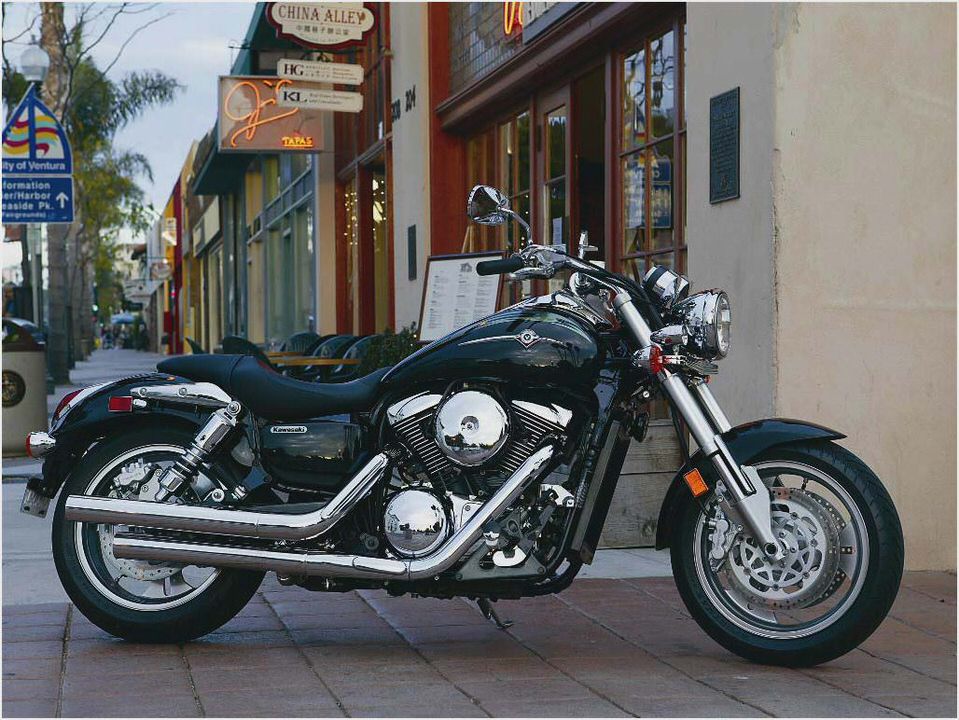 2005 Vulcan 1600 Mean Streak
2005 Kawasaki Vulcan 1600 Mean Streak
Intro
When comparison-shopping cruiser options from the 2005 production year, Kawasaki presents several powerful options that are capable competitors of the Harley-Davidson Big Twins. The 2005 Kawasaki Vulcan 1600 models offer riders a boost in power, performance, and capability from the Vulcan 1500 lineup, without making riders choose between competing aesthetic styles.
Simply put, Kawasaki presented twin motorcycles, similar in size and scope, yet with enough displacement difference to warrant separate model classifications. Considering the grand scheme, the price difference is relatively insignificant when taking into account the extra 70-plus cubic centimeters of engine displacement. At that, many potential riders might believe the difference between the 1470cc Vulcan 1500, and the 1552cc Vulcan 1600 to be lacking in points of discussion and comparison.
It will all boil down to rider preference, based on riding habits, available trims, and personal desires.
For those riders who lean toward the number sixteen possessing a little good fortune, the 2005 Kawasaki Vulcan 1600 will not disappoint. The 1552cc liquid cooled V-Twin cruises easily on a smooth shifting, shaft-driven five speed transmission. This bike would truly benefit from six gears to play with, considering its robust nature. However, it remains a versatile and enjoyable ride when cruising the city streets, or while letting it unroll on the highway.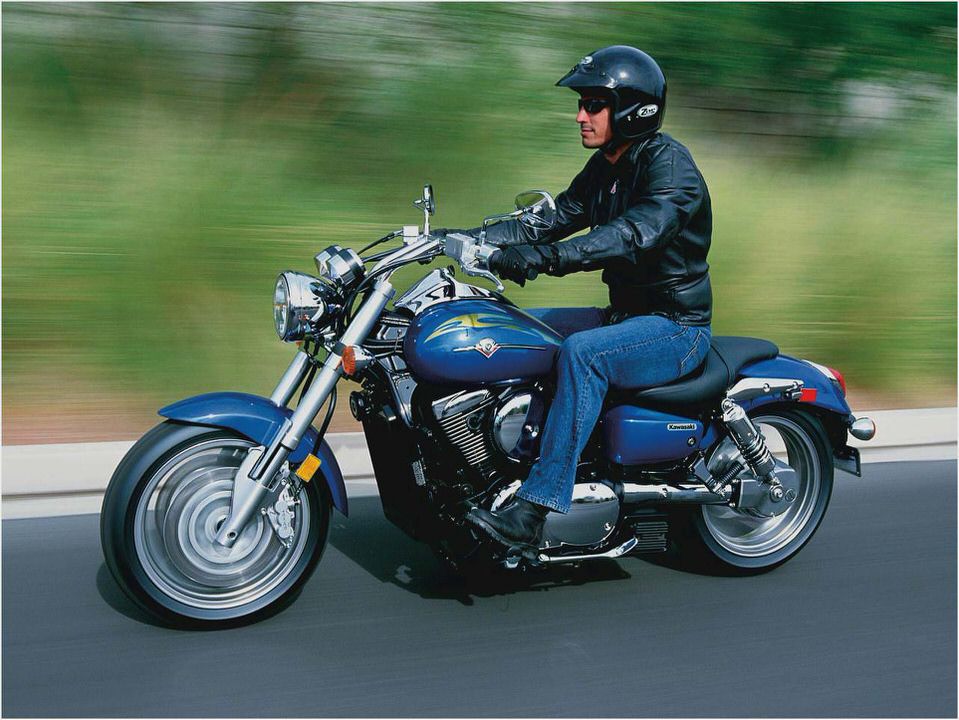 Being a liquid cooled cycle, riders will find they can ride this bike hard and fast, without fear of it overheating, or experiencing issues that arise due to such issues. Routine maintenance will keep the Vulcan 1600 road-ready for years to come.
The 2005 Kawasaki Vulcan 1600 matches the looks of its little brother. It is offered in three trims: Classic, Mean Streak, and Nomad. The chassis and power plant remain the same, yet riders desiring different tastes and riding styles will find the options to present something that echoes their desire. The Nomad is an example of a bagger outside of the Harley-Davidson line that will turn the heads of even the strictest of purists.
The Mean Streak boasts aerodynamic lines and a low profile—the perfect bad boy of the Vulcan family. The Classic, with its sweeping fenders, laced wheels, and beefy tires, suggests premium riding comfort in a cruiser.
Regardless of their good looks and performance capability, the Kawasaki Vulcan 1600 lineup remained somewhat of a well-kept secret within the 2005 cruiser class. Kawasaki's biggest issue has never been found in its offerings, which have remained at a high quality, rather the inability to compete with the much larger Japanese manufacturers such as Honda and Yamaha through advertising, mass production, and product placement. The 2005 Vulcan 1600 is an excellent option for experienced riders who desire a powerful option that will experience no loss of performance when carrying a passenger, or even towing cargo on a long, cross-country trek.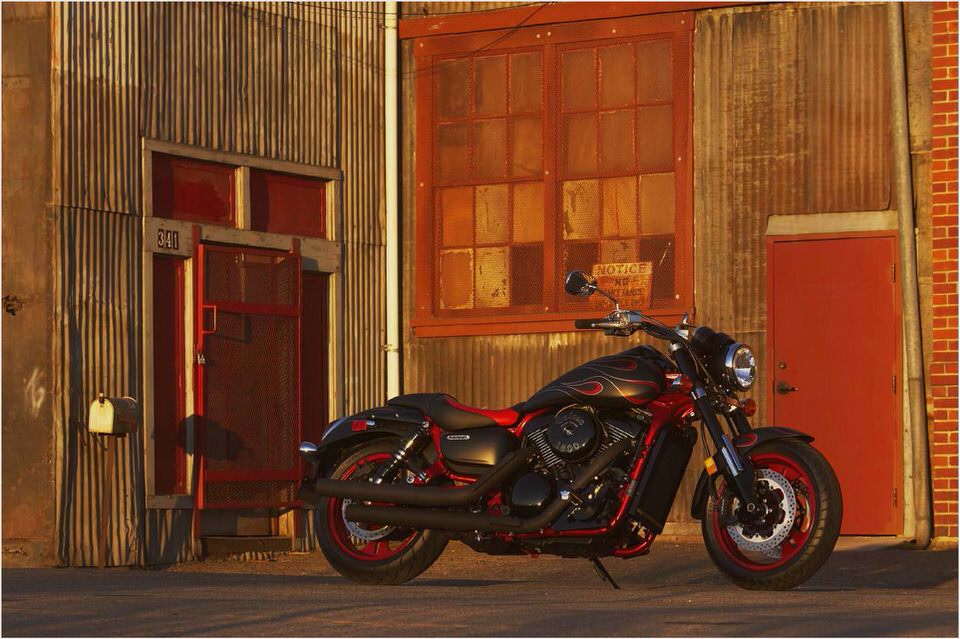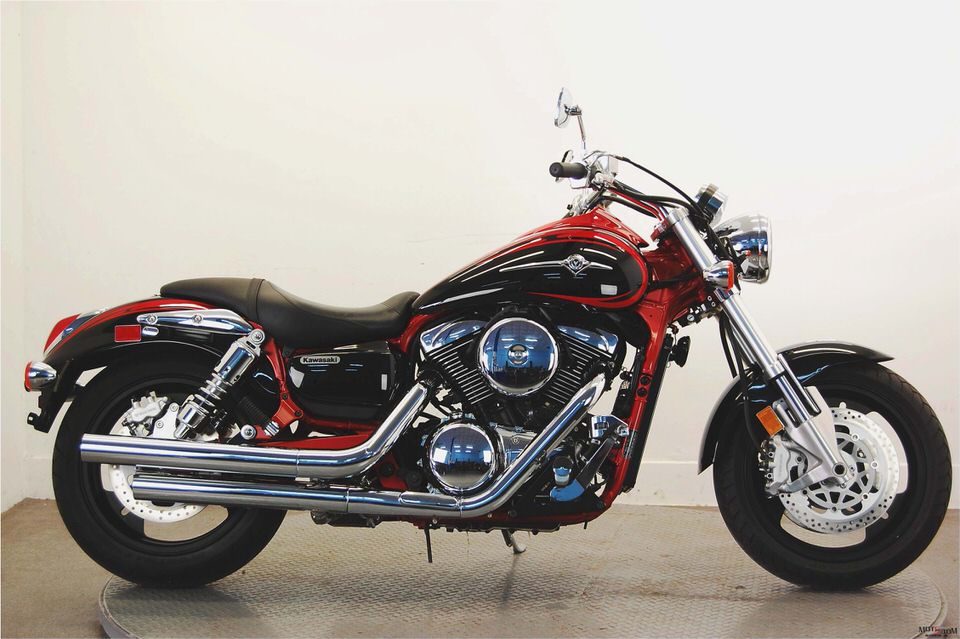 2004 Kawasaki KX 125 – First Test – Review – Dirt Rider – Dirt Rider…
2013 Kawasaki Z 1000 – New 2013 Z 1000 at Motorcyclist Magazine
Kawasaki W800: Sixties personified Wheels24
Bajaj Kawasaki Ninja 250 Preview
First Ride: Kawasaki ER-6n 2012: Third time's a charm – Motorcycle Sport…