MRS SHERCO ENDURO PRESS RELEASE
The Sherco MRS Enduro Team have had a very successful start to the season so far. In the first British Championship Enduro in Scotland on March 30th/31st they had an excellent start to the season with Gethin Humphreys finishing second in his class and Owain Humphreys winning the Expert Class.
With both the lads only receiving their bikes the week of the event it was a fantastic result for the two young Welsh riders. Both Gethin (19) and Owain (20) have been selected for help for the European Enduro Championship by the British Federation and are definitely hotly tipped as stars of the future. Gary Jenkins, who has been riding for MRS for two years, finished fifth.
In the first British Championship Sprint which took place at Stroud, Glos, on the weekend of 6th/7th April MRS/ROR rider Scott Austin had a terrific result in his first year of this championship. He finished 2nd overall on the first day and won two of the four sprints on the Sunday but trying just a bit too hard in the finish sprint he crashed and finished 5th overall on the Sunday. It was still a very good start to his year.
  Scott also rides all the RideOffRoadUK Events run by Sonya and Wayne Braybrook.
Two weeks later and MRS were able to announce their partnership with the longest standing Enduro series, WOR, who run the famous 'Tough One' every January.  Steve Ireland is now promoting Sherco to the maximum for MRS as well as riding himself, work events permitting.
Last weekend at Hawkstone Park WOR ran the very successful televised event with over 400 riders over the weekend starting with the Extreme Dogs of WOR on Saturday. Sherco had an excellent result in this with Wayne Braybrook coming third overall, behind Paul Bolton and Ben Hemingway. Gethin Humphries was fourth and Gary Jenkins 5th.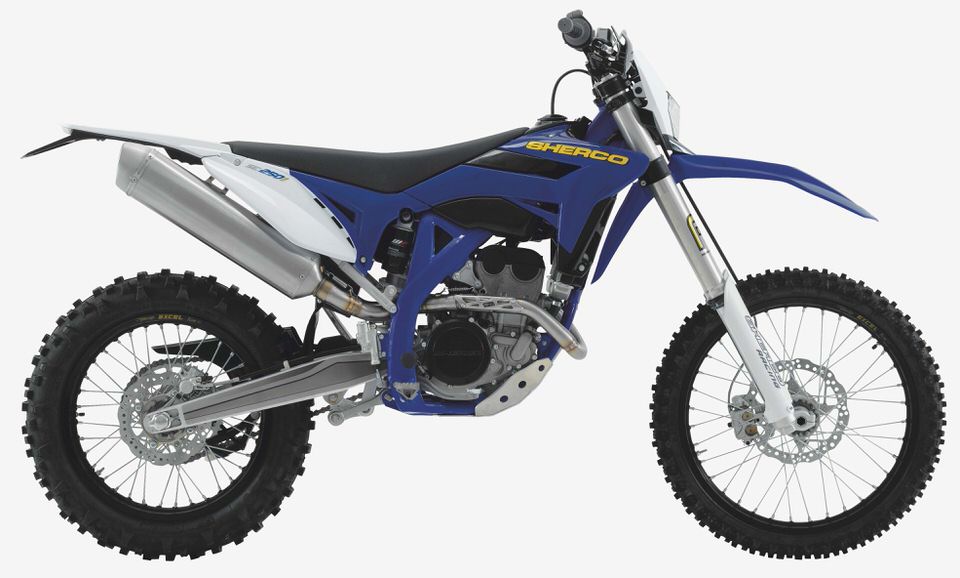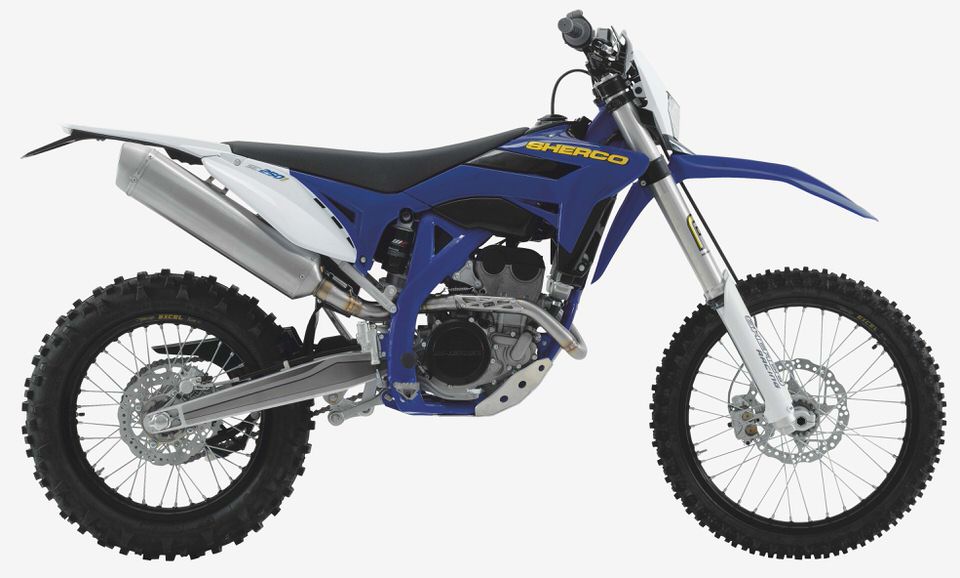 In the Michelin Motoduro Sunday the Sherco 2.5i and 3.0i were flying with a fight all day between Sherco riders Gethin Humphries and Scott Austin. Gethin finished with two second places and one third place. Scott had a 3rd and a 5th place but unfortunately crashed out in the last race.
Owain Humphries, who had sustained a shoulder injury during the extreme event managed to finish Sunday with a very credible 5th and two 6th places, despite his injuries.
Pictured below is the full line up of the MRS Sherco team from Hawkstone Park. From the left Rob Dawson (Expert rider), Scott Austin, Wayne Braybrook, Gary Jenkins, Gethin Humphries and Owain Humphries.
Next event: British Championship at Helmsley on 4th/5th May where Gethin, Owain and Gary will be riding under the MRS/Sherco banner.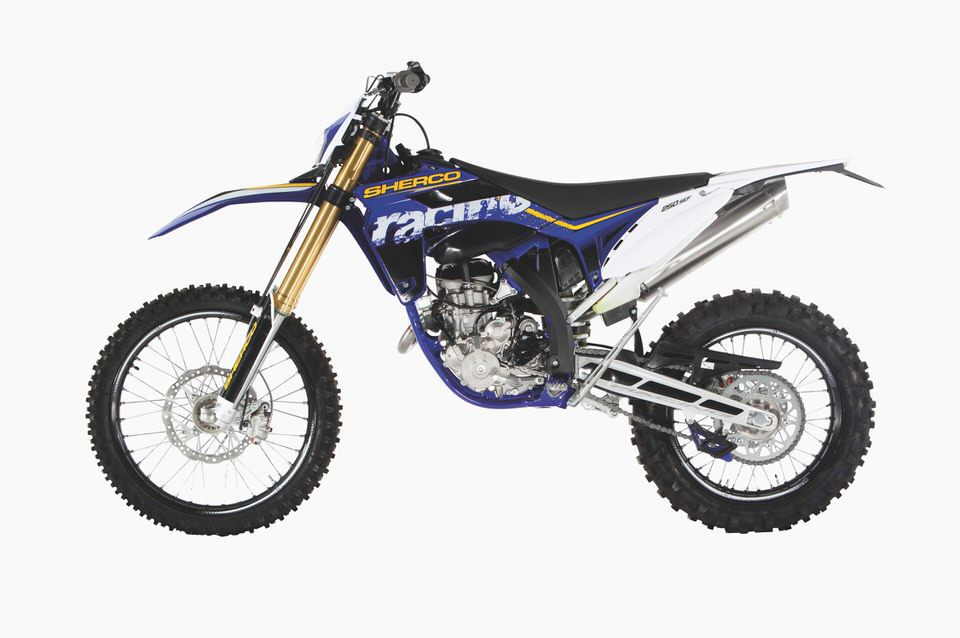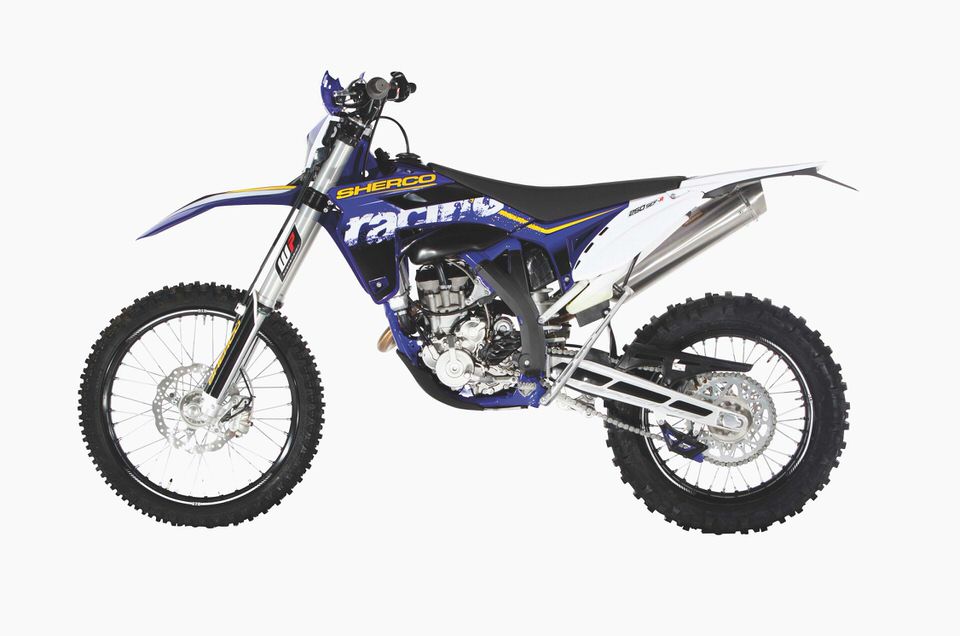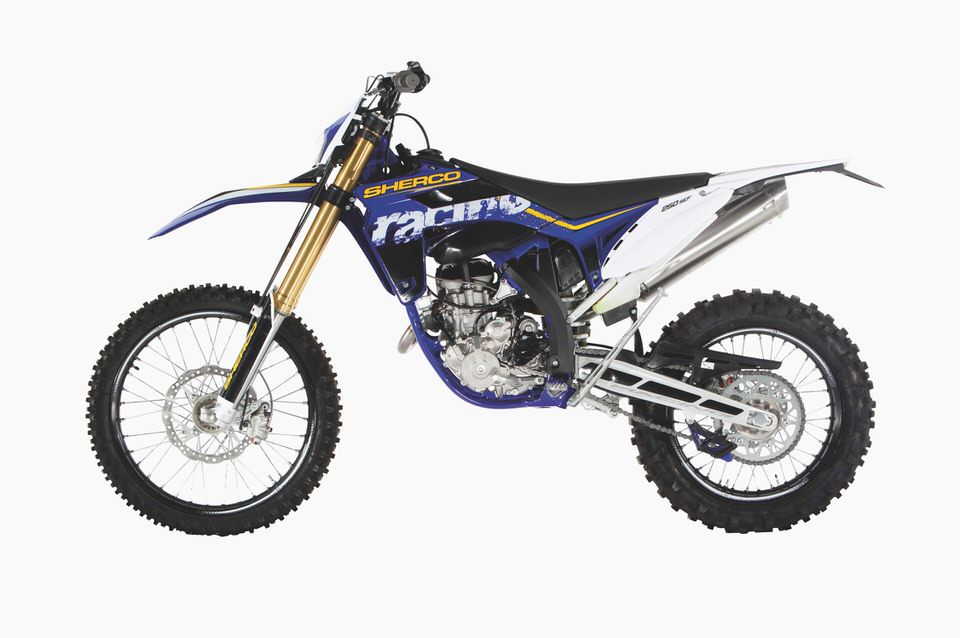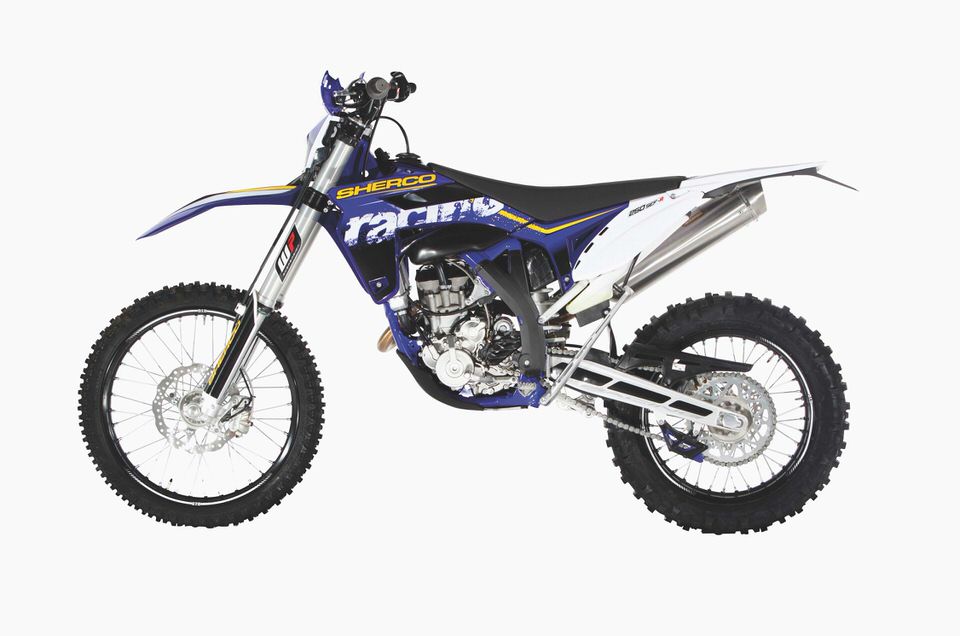 New Sherco 2014 range, updated with photos – todotrial.com
Bikes News from stage 9 – automobilsport.com
Riding with the green lane crew
DBSN Test: 2014 Sherco enduro bikes – Dirt Bike Sport News
WG&DF MCC: Boxing Day Trial 2006