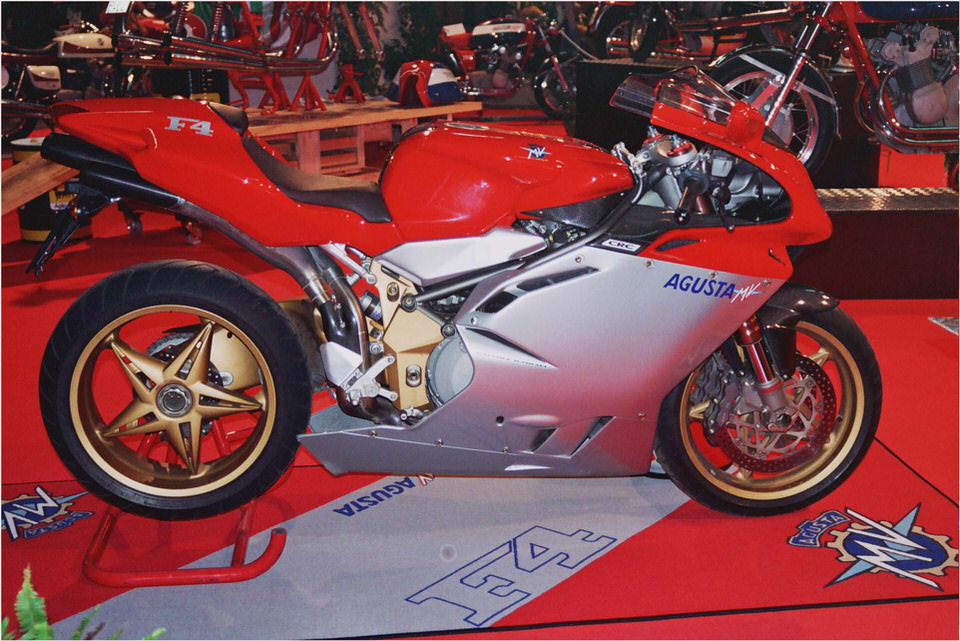 MV Agusta 3: It Is What It Was It might look like something from the 1970s, but this all-conquering MV Agusta GP 500 Triple is new from the tires up.
The legacy of MV Agusta three-cylinder racebikes and their many world championships is not just a mere fact of numbers: It has been reborn in steel and aluminum and magnesium. Ezio and Maurizio Mascheroni and Enrico Sironi, the men of HRT who made major contributions to the development of MV Agusta's new 675 F3 . have also given life to a perfect copy of a famous motorcycle that ran its last race in 1974: the three-cylinder MV Agusta GP 500.
Why, you ask? Why not? Sironi was a member of the legendary MV Agusta technical team back then and still has copies of all the original drawings (he also is Director of the MV Agusta Museum in Cascina Costa).
HRT was able to duplicate the molds for the GP's sand-cast engine, then machine components using the same magnesium and aluminum alloys—as well as the steel components, of course—to the exact dimensional specifications. I didn't dare ask how big the financial investment was, let alone the expense in man-hours.
But passion is a major factor in motorcycling everywhere, and in this case, a number of very exclusive factors came into play, from the pride of having played a major role in the building of the MV myth to the simple fact of living near the old MV Agusta factory in Cascina Costa. The complete bike is impeccable in duplicating the original, down to the mold of the fiberglass seat and its leather trim, as well as the 35mm Ceriani GP fork, Ceriani 230mm four-shoe front drum brake and 18-inch wire wheels. Just about the only things not designed 50 years ago are the modern Avon tires.
When Giacomo Agostini saw the bike, he immediately ordered one for himself and took it to the Isle of Man for an unforgettable lap of honor—the MV Triple being the bike that contributed so much to making him one of the greatest legends of the sport.
The original MV Agusta three-cylinder engine started life in 1963, based on the sketchy inputs of Count Domenico Agusta himself. Not an engineer by trade, the Count did possess a passionate enthusiasm that gifted him with a number of technical intuitions. One of the most brilliant was the idea of developing a 350cc GP three-cylinder out of the very successful GP 250 Twin.
The first edition had individual cylinders and heads, with two valves per cylinder set at a 91-degree included angle (the standard of the time) and hairpin valve springs.
Almost immediately, the potential of this design appeared to be limited, so a disappointed Count Agusta called for a radically evolved design. Chief technical designer Mario Rossi and MV's technical draftsman, young Enrico Sironi, had seen this coming, and they already had drawings ready for a much more advanced single-unit head. Induction evolved to four valves per cylinder at a 73-degree included angle.
In 350cc configuration, the new MV Agusta Three was moderately oversquare at 56 by 46.2mm, and in its final edition of 1972, it produced 68 horsepower at 15,000 rpm. By then, compression was a healthy 11.5:1. Induction was by three Dell'Orto SS30 (separate-bowl) carburetors, and the 23mm inlet and 21mm exhaust valves were set at a 65-degree included angle.
In the hands of Agostini, the GP 350 Three won five World Titles in a row between 1968 and 1972.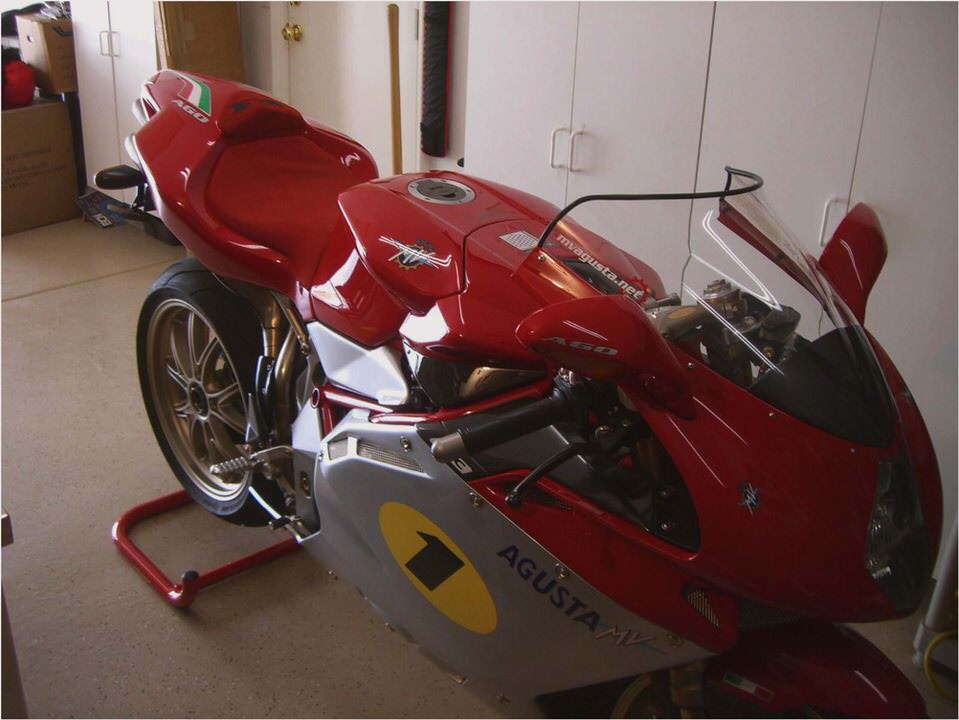 The same engine was progressively enlarged from 350 to a full 500cc and had an even more brilliant life at that capacity. It won seven World Titles in a row from 1966 to 1972, all of them also under Agostini, bringing the total to 12!.
In 500 form, the GP engine grew to 62mm by 55mm, with 11:1 compression and four valves set at a 73-degree included angle. In 1972, included valve angle went to a more conventional 56 degrees, using 24mm inlet and 22mm exhausts. In this form, the mighty GP 500 reached a maximum output of 83-84 hp at 13,500 rpm before running its last race in 1974.
The HRT engineers adopted those latest specifications when they gave life to their replicas. Agostini always loved the MV Three more than the Four, which he considered too rough and aggressive. In its technical layout, the GP Three followed what at the time were regarded as the golden rules for extracting maximum power from a motorcycle engine: pressed-together crankshaft, con-rods turning on needle cages, roller- or ball-bearings everywhere and gear-driven distribution.
Magnesium castings were used wherever the metallurgy of the time allowed.
It still is a lovely looking engine, compact and light, which, of course, allowed a compact and light racing bike to be built around it. In terms of specific output, the new street-legal 675 F3 reaches for no less than 192 horsepower per liter, with total reliability, while the GP 500 made 168 hp/liter at its highest level of tune.
But, would you dare compare the terrific scream of the old stormer with the ultra-civilized song of the new zapper? You can hear it here:
Computerized image of the MV Agusta GP 500 Three. The oil sump is a large-capacity reservoir holding at least four quarts. Oil played a big role in the original GP's engine cooling.
Kilometer Magazine: MV Agusta F4
Giovanni Castiglioni on the MV Agusta F3, Harley-Davidson and two secret…
RR 1090 MV Agusta Brutale-2010 Motorcycles
Faster and Faster: 2010 MV Agusta Brutale 1090RR, 990R announced
MV Agusta to return to racing