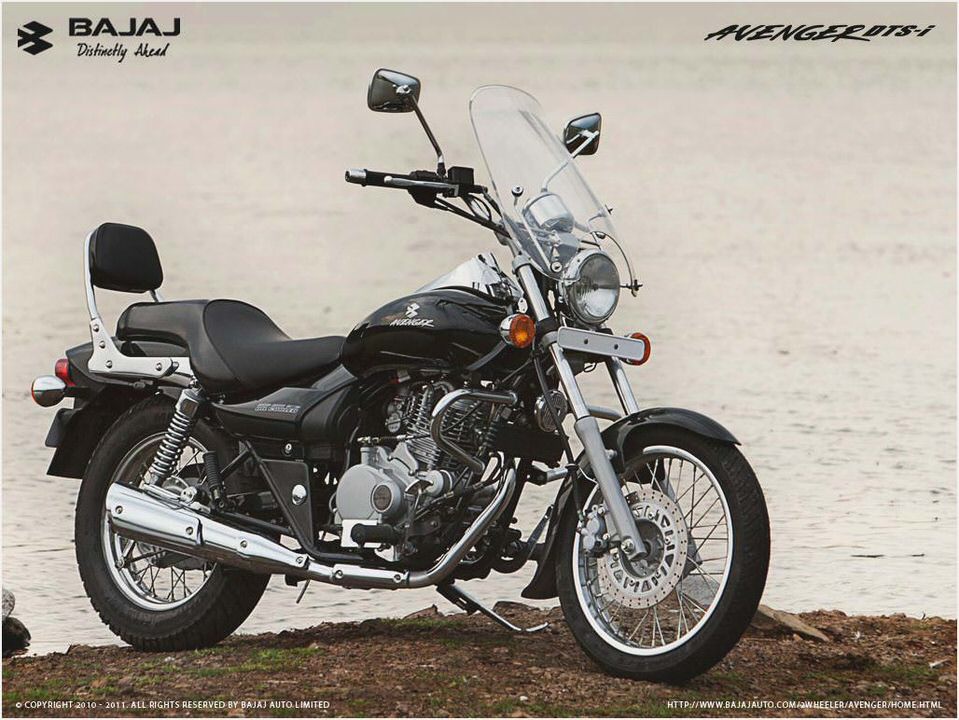 Kawasaki Bajaj Eliminator.
Bike. Kawasaki Bajaj Eliminator
Color. Red
Date of Purchase. 30th Jan, 2002.
Year of Manufacture. Jan 2002.
KMs covered. 7000 kms [Speedo shows 3000 cos its new].
Well here goes my long term report of my bike.
Well the reason why I chose this bike is a looong story. We had decided to buy a Splendor/Caliber one day and the next day we ended up booking an Eliminator. Well its been exactly 2 years, 5 months and 2 days since i got my bike.
And in this 2 years, the bike has never ever let me down.
The Eliminator is not an ideal bike for a 6-ft person. Riding it in stop-go traffic can really cause cramps in the leg. Its good for short/avg heighted person, due to the low seat-height.
Pillion seat is very comfortable even for long rides. Handlebar is quite comfortable but too straight. So I would suggest a RD handlebar.
Quality wise the bike is much better than the other bikes. The only problem in Bajaj's bikes is the bad quality of chrome. Tends to rust in just 2 days of rains. the only problem I ever had with the bike was when ;
– The chrome from the right side rear shocks started peeling off. I never expected such quality from *a 92k bike. Anyways I got it replaced under warranty.
– The Speedo assembly dial also started rusting and water droplets would collect on the inner side of the speedo. That too was replaced under warranty.
– Mirrors started getting some dark gray spots on it. Was becoming very difficult to use them during night riding. That too was replaced. The new mirrors really dont have the quality that came with the initial lot.
I guess at first they used to use imported parts for the Elim. And maybe now they are using localised parts. But I had no choice. I had to replace them.
– Eliminator sticker from the left side panel started peeling off. Took them almost 8 months to send me a *replacement. And that too after I couriered a letter to the top management. *And they even offered to come to my home incase i didnt have the time to come to the dealership. But I never replced the panel.
Why. Simply because the quality of my 2-yr old panel was much much better than the new one. The older panels had the Eliminator sticker and a coating [lacquer, i guess] over it. But the new ones were very rough and didnt have a coating over it.
You could easily remove the sticker off. So I didnt replace the panel.
In these 2 years, the bike hasnt given me a single problem. It never failed to start even after leaving it the rains for 2 weeks [without starting]. Oil Changes, Tyre pressure, battery, PUC etc. is checked regularly. Gives me a mileage of 33 kmpl. My bike looks new even after 2 years.
No rust. No paint fade. And all this is because of my hardwork. No credit goes to Bajaj for good quality.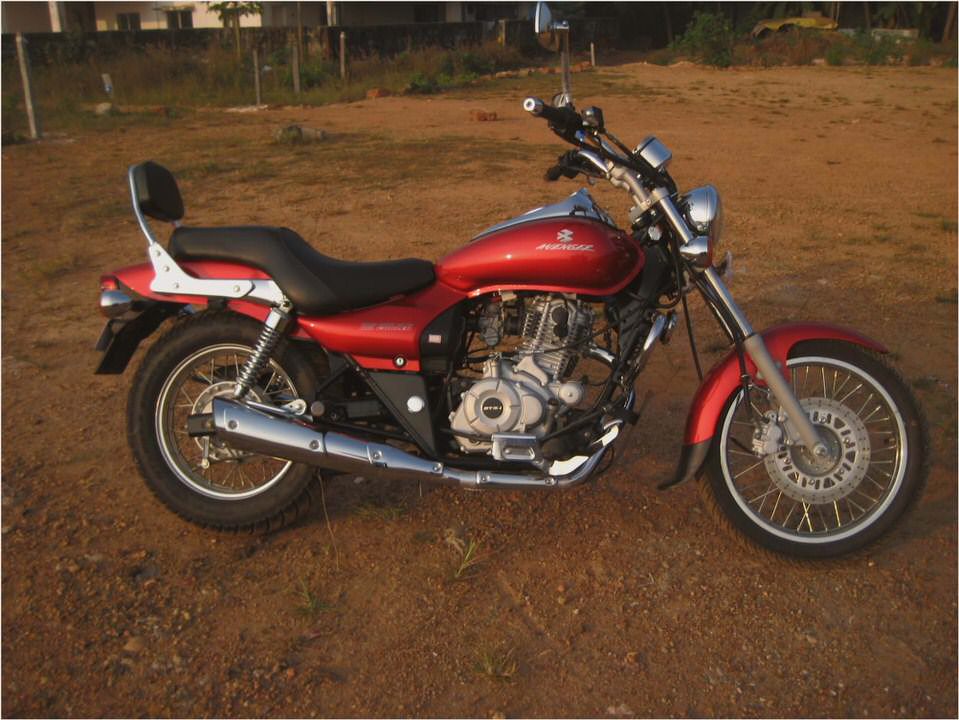 There are many people who look at my bike and say that Bajaj's quality is really good and it doesnt rust. But they dont know that to prevent the rust its the owner who sits on the wet ground and scrubs each and every rust spot after every 2 rains. They dont know that its the owner who spends 3-4 hours washing/polishing the bike every Sunday. What has Bajaj done is just given me a mode of transport.
And its me who has tansformed that mode of transport into a beautiful machine.
The Eliminator has a very good engine. And very good electricals also. I dont remember how many times I have replaced the indicator bulbs of my RXZ. But I havent replace any of the bulbs of the Elim.
Regarding the mods thats I have done to my bike, its nothin major.
Windshield.
Engine Guard :
Indicator Visors.
RD Handlebar.
Modded Seat.
High Beam Switch.
Conclusion. Overall a very good bike. But not value for money. My advice is if you have 92-94k to spend, go in for a Karizma.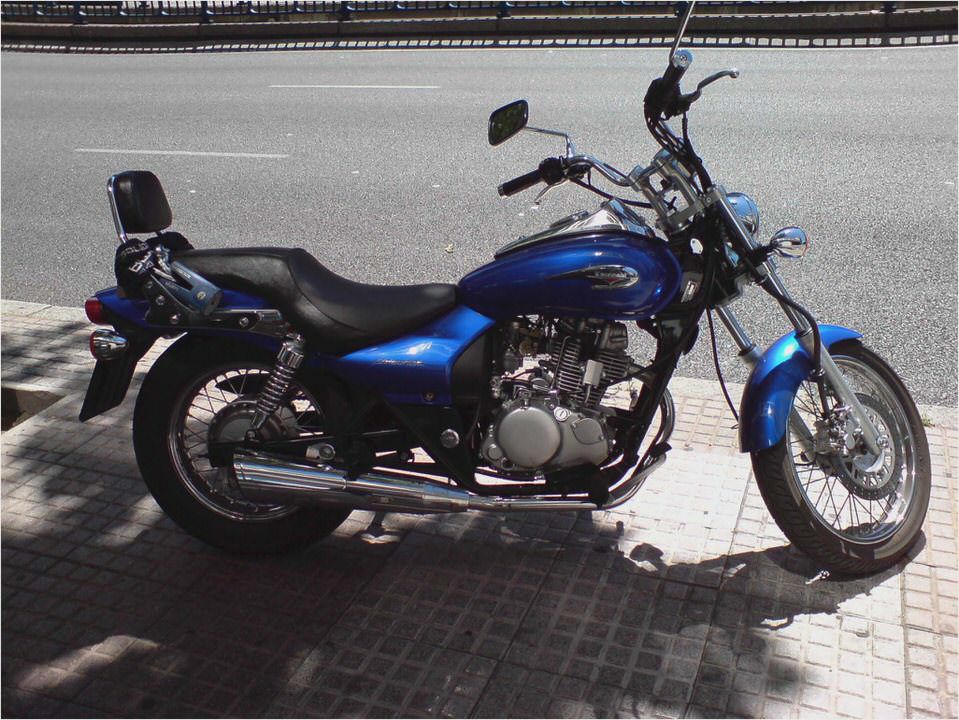 Bajaj Avenger 220 DTSi Ownership review – Finally I get to feel like God…
Bajaj Pulsar 135 price in India as on Mar 20, 2014 Specs & Review …
The Economic Times
Bajaj XCD 135 Design, Review, Technical Specifications, Pictures – Price
Review Bajaj Pulsar 200 dts-i Lesehan di awiguna BLOG