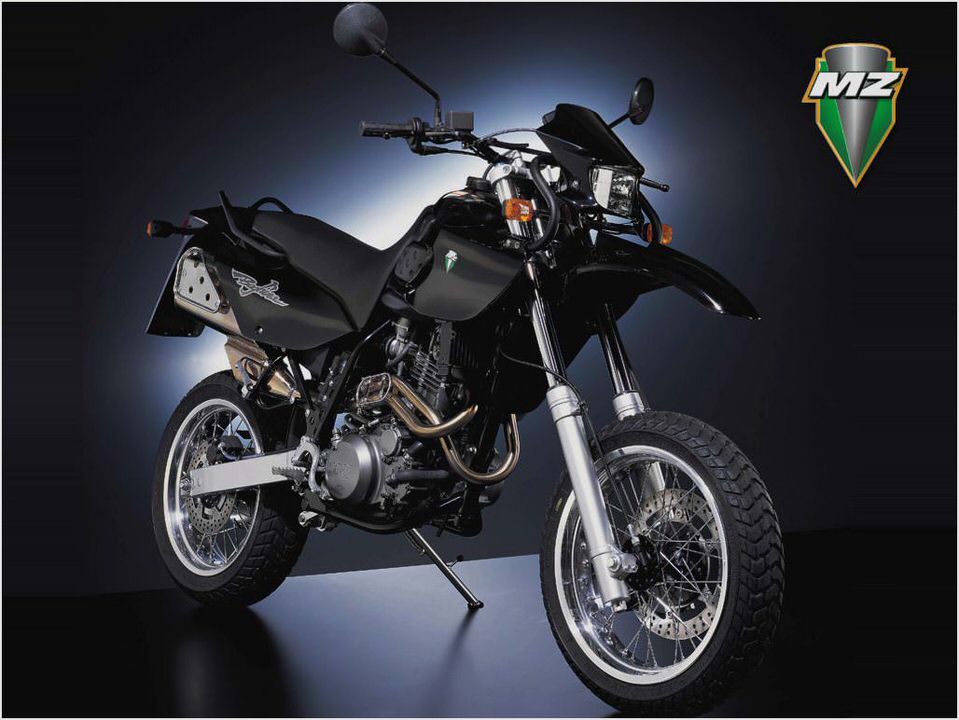 MZ Tuning Specialists!
09/08/2006 at 09:49
Hello fellow Moto riders! I thought i would drop in and mention (after viewing many posts regarding XT660 engine tuning in various places here at Visordown) that our workshop offers excellent Tuning facilities! I work for Slipstream Tuning and am an avid MZ fan, well i would be wouldn't i. My own MZ Baghira Super-Street Moto is currently undergoing some Tuning, after just finishing its first 500 miles, and has also had some extensive work to the front end and various other bits and bobs.
Martin Sweet and Roy Bridges are true legends in XT66o Tuning and are always available for helping you guys out, should you need it. Since working for Slipstream a huge world has opened up for me and i am currently working on the new MZ Owners club and we have a fantastic new shopping system going live later this month. Enough of all the marketing rubbish though, that's not why i'm posting here.
Truth is i notice a ton of anamosity from many other MOTO owners against MZ and hey at the end of the day who cares what your riding as long as you love your bike and your out there enjoying your riding and tinkering at every opportunity then great stuff! I personally love my MZ and have had to admit that since selling my last ZX9R, to calm me down i hasten to add, i have now found a complete new mindset for riding round the busy London/Greater London roads. Lets face it the lunatics that drive today have killed thousands of motorcyclists and injured thousands more and riding defensively is a must where i live.
Now i have a great view-point aboard my trusty Black Panther, Power when i need it and stopping power that works great! I'm not hurtling myself into warp factor 10 at every open opportunity now and i find my ride to work and my leisure time an absolute pleasure on my new Street Moto. The track bike in the garage tames my warp-factor urges when need be and thats the way i like it!
I feel safer now and how much fun MOTOS are round streets, lanes, woods. blah blah blah! Awesome stuff! With a little tweak here and there i truly believe MOTOS are unmistakably the way forward for the roads of today. I'm not saying your safer from the nutters travelling round in there tin cans with the music pumping, mobile phone on ear, etc!
Or those white vans.
The CDi off of a Yamaha TDM raises the max revs by 700rpm-plenty safe enough according to my tuner. Expecting mine to arrive anyday now.
Also taking it in to have larger exhaust headers made-will discuss bore diameter with them when i get over to them to see what they recommend. Estimated cost £230 all in-I know that a couple of places sell the headers a bit cheaper, but unsure what the quality will be. HS who are making mine do a superb job (in stainless, rather than mild steel), and know what they are talkng about when it comes to exhausts.
Have a rebuilt 102 pisoned motor, ready to go into the bike-but just deciding if more work on the head and cam can be done before it is slotted in. Also looking at changing the carb, but not sure how much room is under the tank for something else. Or even if a change is worthwhile?
Any idea on what I should jet up too over standard, bearing in mind the planned exhaust mods (already runs a legal, but quite loud CarbonCanCo end can), and the 686 conversion? I see at www.tunebike.de they have a carb conversion for bored out engines-any idea if this is worth doing?
A VFR caliper and titanium bracket ready to go on to take care of the braking-the master cyinder should be fine, as I could stad my MZ Sport on the front wheel with just two fingers on the lever-the Baggi standard set up is crap in comparison (anyone know why?). An R6 wavy disc is also ready to be bolted on (R6 discs are a straight fit on the Baggi, and so easy to source new or second hand from ebay too).
Just need to reduce the excess weight somehow-but I like the looks of the Baggi-so different from those Orange, Pink and Yellow bikes everyone else has.
And never really noticed too much animosity toward MZ's here. OK, most view them (quite rightly) as Street Moto's, but they offer the best of both worlds-an SM stance, with amazing reliability. And hundreds of supermono racers throughout the world consider the XTZ660 otor to be one of the best engines to tune-can get great bhp, and keep a modicom of reliability too.
But then I'm biased-we all defend the bikes we own/pay for. Just don't hear many MZ owners complaining about their bikes.
Fek-Yet another project for the back of the garage.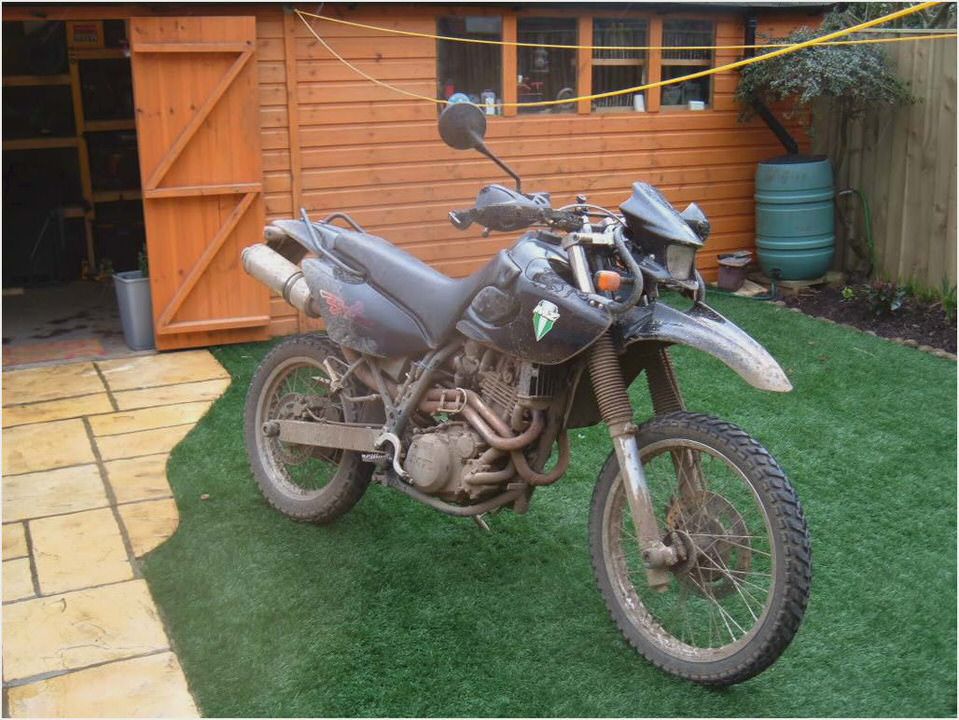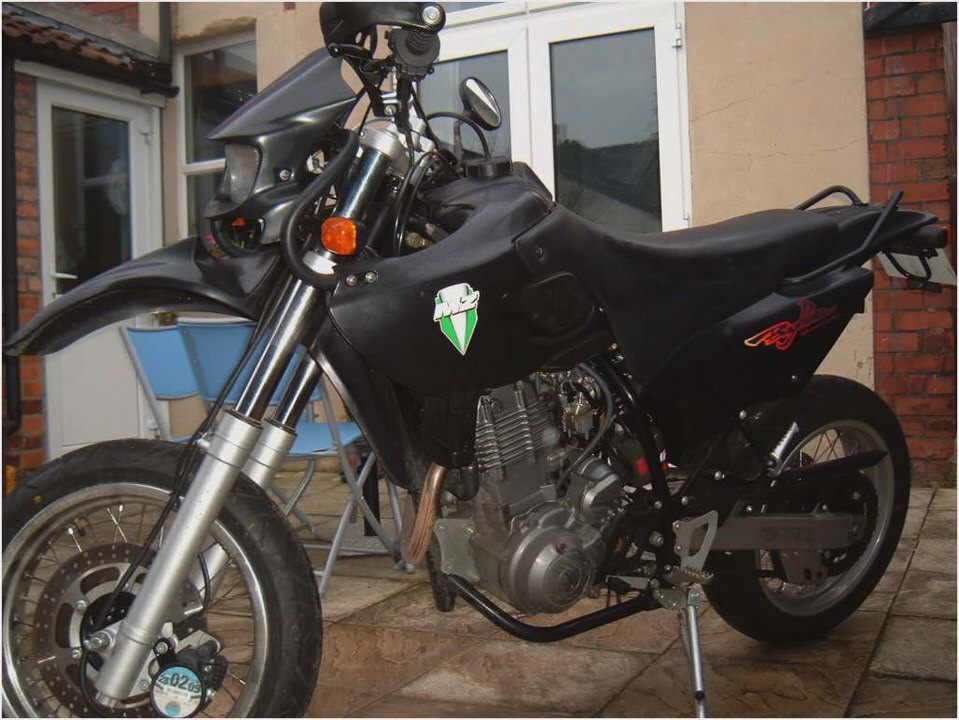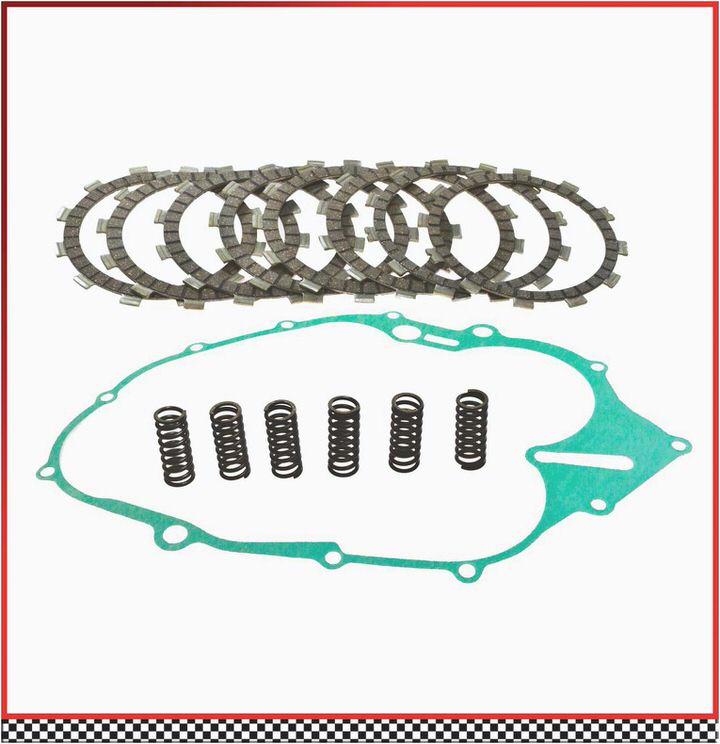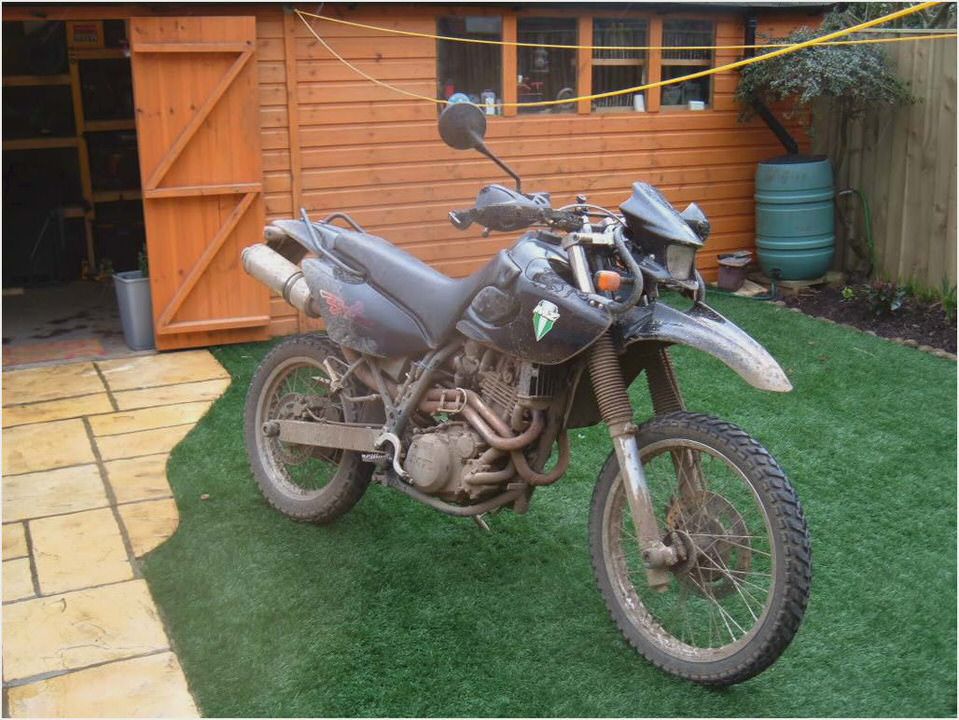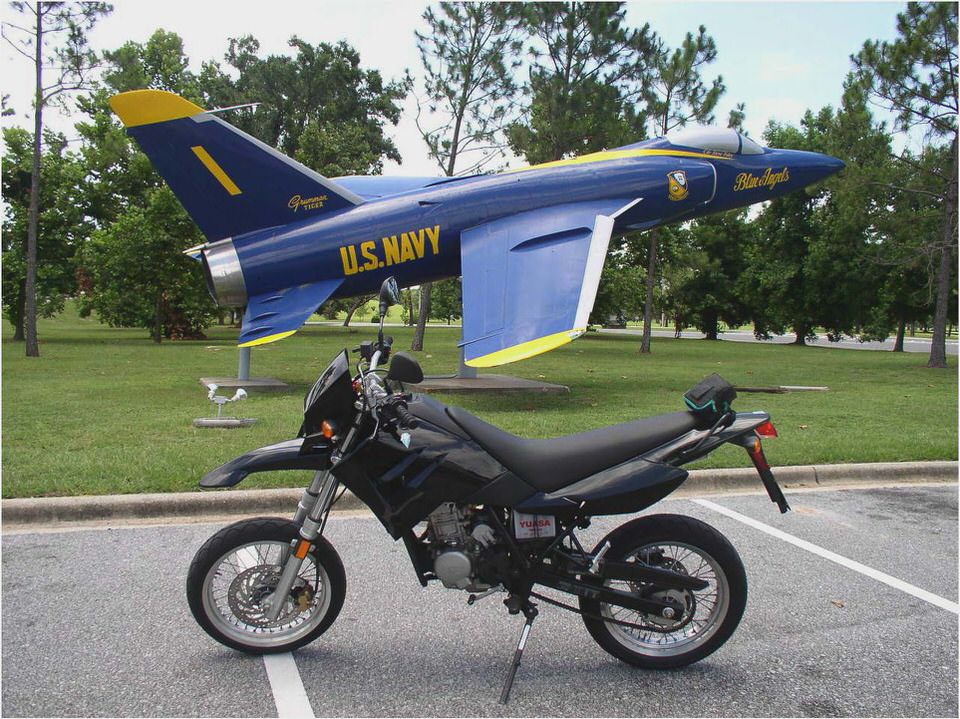 Uncategorized ninjaturtlegreen
Your Questions About Bsa Motorcycles Bsa Motorcycles Parts
2008 MZ 125 SM motorcycle review @ Top Speed
MZ Baghira 1998 – Present
MZ Baghira Enduro – 2002