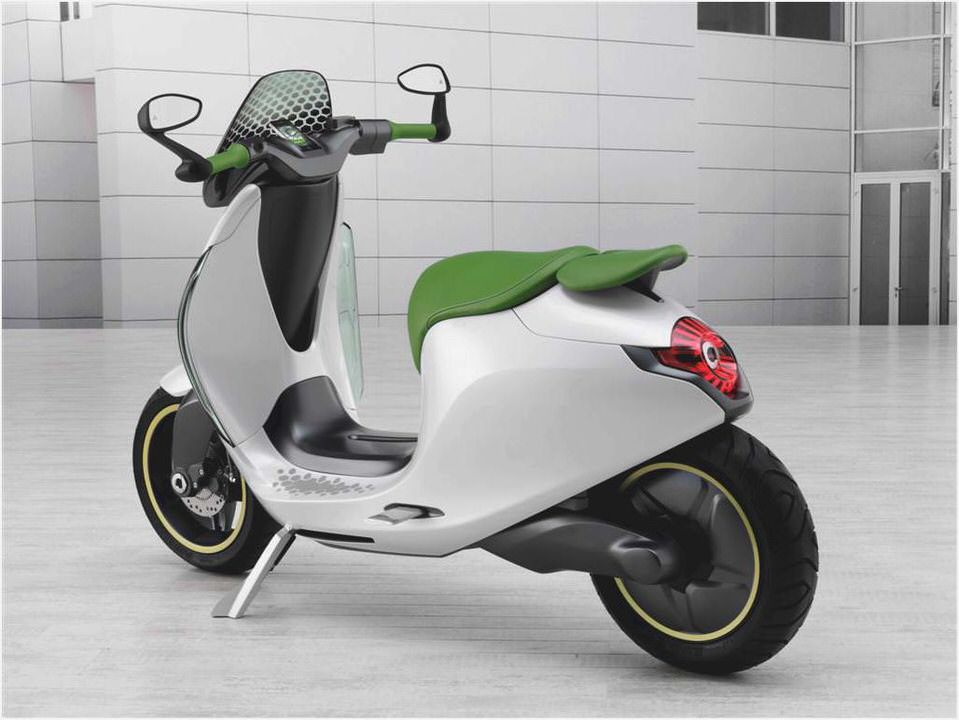 2010 Smart eScooter Concept pics
2010 Smart eScooter Concept
2010 Smart eScooter back view
2010 Smart eScooter Concept photo
2010 Smart eScooter Concept picture
2010 Smart eScooter Concept
A scooter may be a break from tradition for Smart, but an electric two-wheeler, like this Escooter concept for the 2010 Paris Motor Show, does fit in nicely with the brand's push for sustainable urban mobility.
The Escooter shows what an integrated, open approach we have to the subject of urban mobility, says Smart chief Dr. Annette Winkler in a prepared statement. [It offers] even more driving fun in the city, even more adaptability to the respective living environment, even more flexibility — not least because it offers the possibility to be integrated in our car2go concept.
Apart from the Smart emblems, the Escooter bears little resemblance to the ForTwo we've come to know over the past few decades. The two-wheeler has a sharp, angular presence up front, which segues into a curvaceous rump, marked by a large, Jell-O mold-like taillamp. The only visual connection to Smart's four-wheeled offerings are the body panels.
In theory, they can quickly be interchanged, allowing owners to personalize the Escooter at a moment's notice. All lighting, including the headlamp, turn signals, marker lamps, and taillamp, is provided by LEDs.
Smart Escooter Concept Front Three Quarters.JPG
Click to view Gallery
Beneath the skin lies a frame constructed from both steel and aluminum that supports single swingarm suspension for both the front and rear wheels. Since space is at a premium, the Escooter makes use of a 4-kW (5.4-horsepower) brushless electric motor mounted within the rear hub. That provides enough room for both the 48-volt lithium ion battery pack, which offers roughly 62 miles of range, and its on-board charger.
Although solar cells mounted in the nose and windscreen can help recharge the battery pack, the Escooter can be recharged in 3-5 hours by plugging it into what Smart calls household current, which likely translates into anything between 120- to 240-volt power.
The Escooter's technology, however, extends far beyond the battery. Smart fitted the concept with a linked front and rear braking system (one lever applies both brakes) with ABS, an airbag, and — an important for inexperienced cyclists — blind-spot detection. All instrumentation is provided by an iPhone mounted within the handlebars, which also serves as both the navigation system and the ignition key itself.
A fold-out seat quickly transforms the Escooter into a two-passenger vehicle; deploying the extra saddle also triggers a pair of footposts to unfold from the body.
Smart has yet to declare the Escooter ready for production, but buzz within Daimler suggests the brand is seriously studying consumer reaction to the idea. If it flies, expect a production-ready version to hit (European) streets in the next few years.
Smart Escooter Concept Rear Three Quarters.JPG
Smart Escooter Concept Rear.JPG
Smart Escooter Concept Front.JPG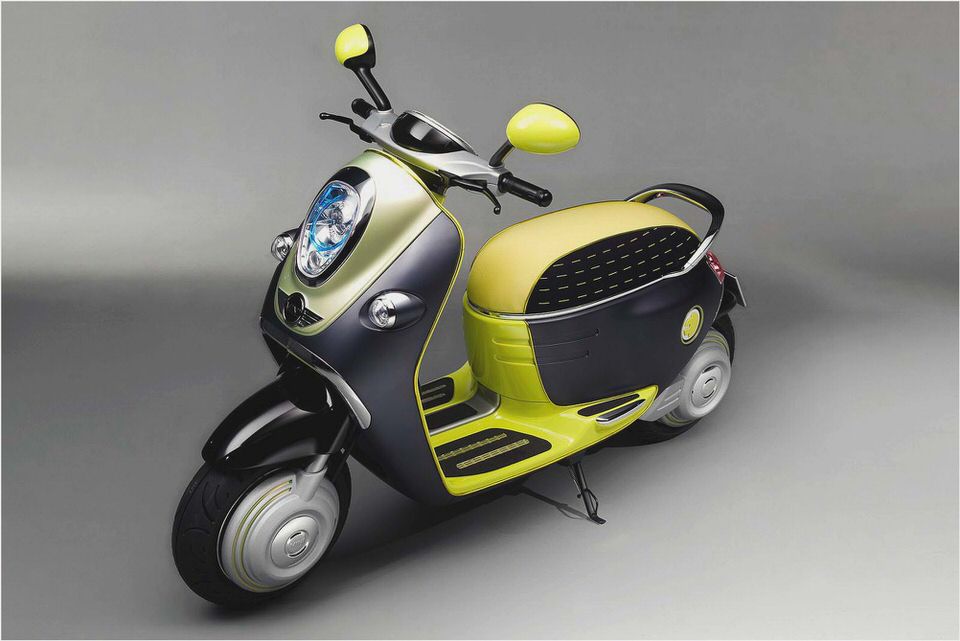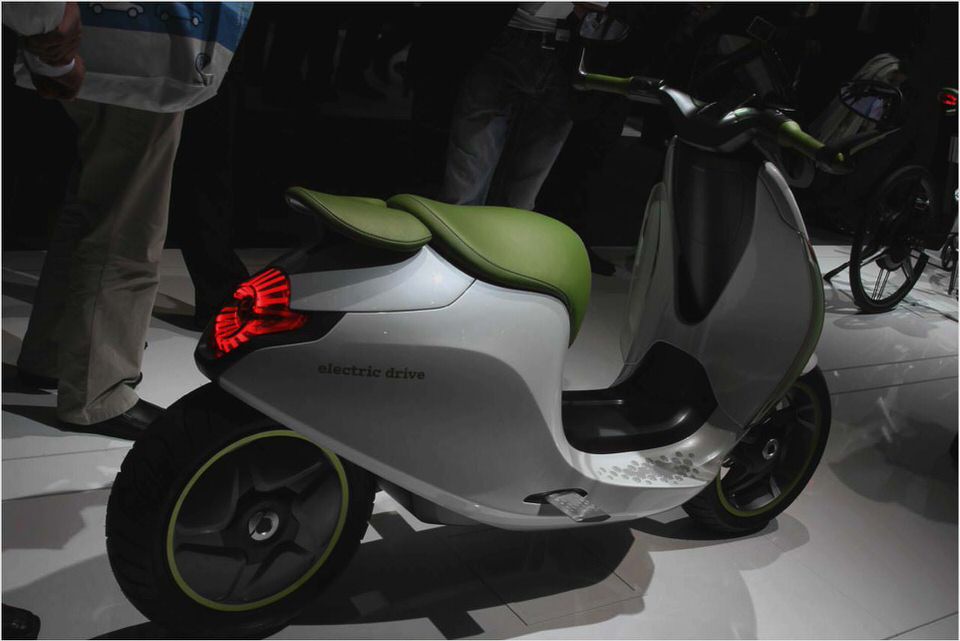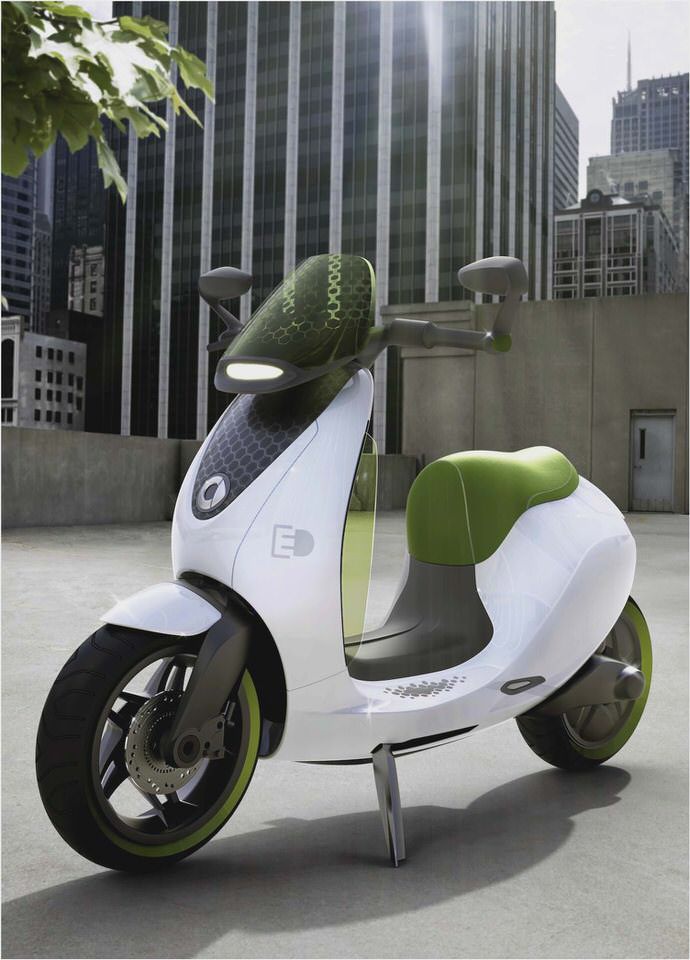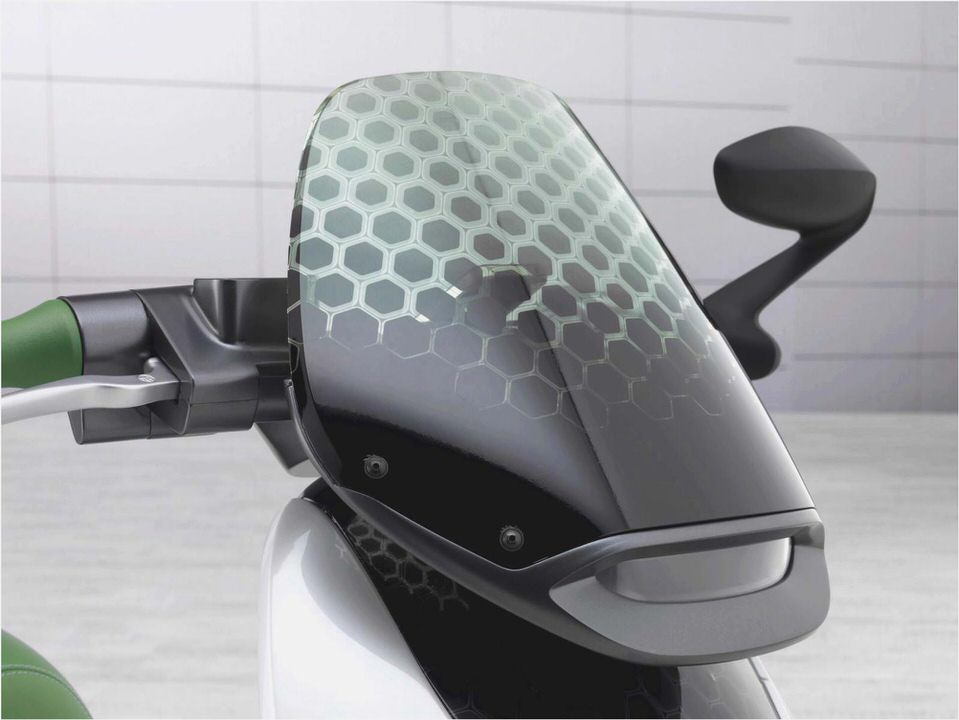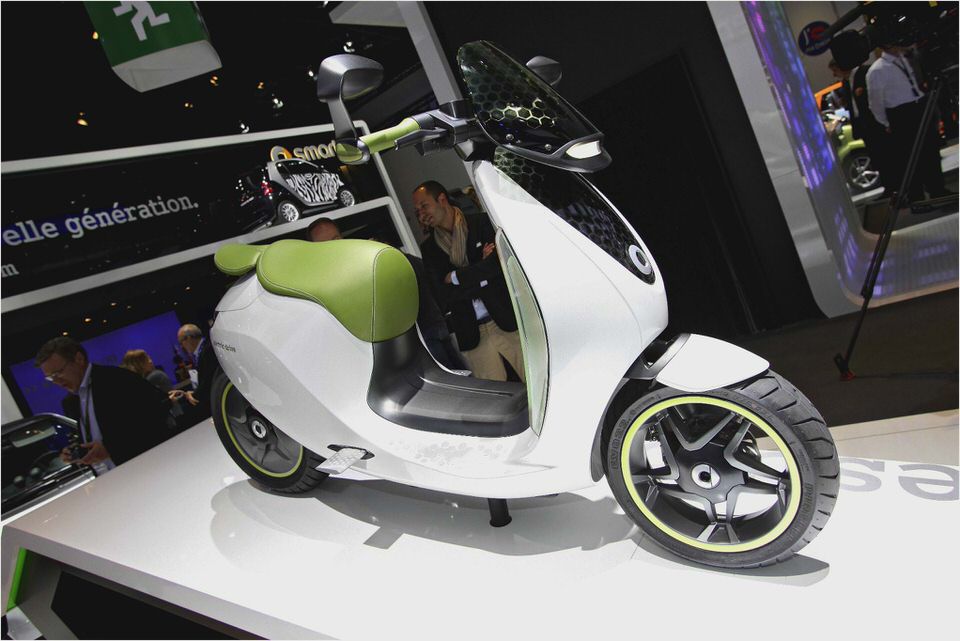 New carz and bikes: honda civic modified photos
Paris motor show 2010: Smart escooter Autocar
Scooter at NAIAS – Detroit scooter Examiner.com
Smart and Mini scooters – Autoesque
SMART Brings a New Level of Cuteness to Electric Scooters!