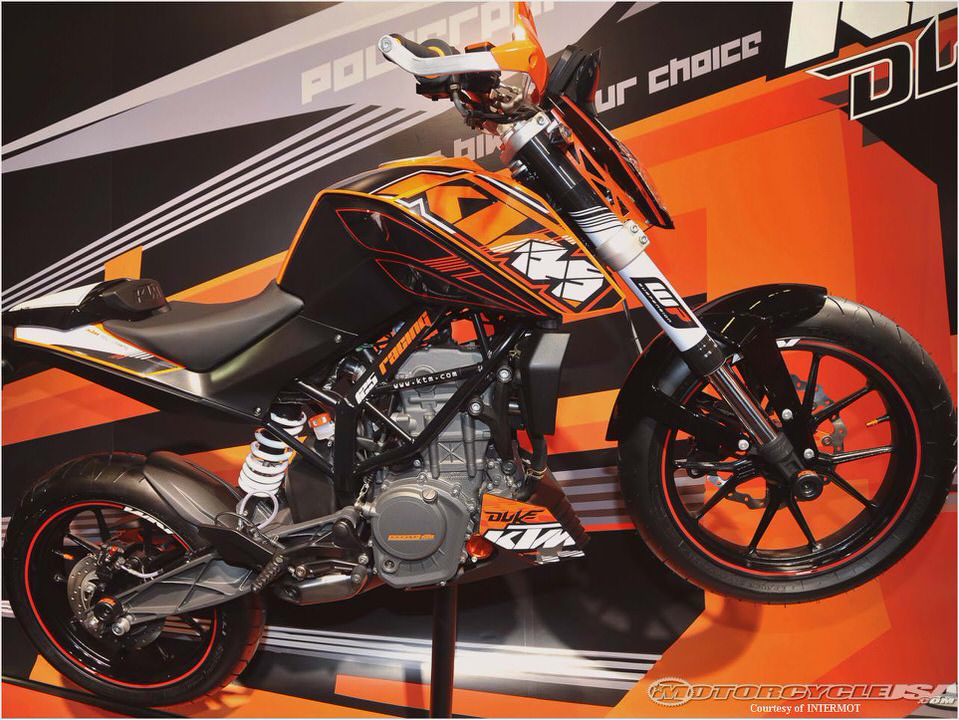 2011 KTM 125 Duke
2011 KTM 125 Duke
Not available in the US
2011 is set to become a very special year for young motorcycle enthusiasts. World famous for its fascinating sport bikes, KTM launches its first road-legal 125 – the 125 Duke. Available as of spring 2011, the idea behind the new bike is clear at first sight: true riding fun thanks to fully-fledged motorcycle technology.
And at a reasonable price at that! Or: your first fast love.
For many years, Austrian maker KTM has been making it a point to offer great sport motorcycles even to the youngest riders. On the off-road scene, it is not the least these extensive efforts to support young racers that helped KTM achieve its current lead. Besides the popular, high quality KTM Minicycles, Motocross and Enduro models, KTM has also initiated numerous motor sports campaigns for the young generation all over the world.
Just like racing itself, passing on that passion for motorbikes to children and adolescents is in the company's very DNA.
OUT ON THE STREETS
Since the 2004 launch of the KTM Super Duke, the brand's first full-blooded tarmac sports bike, KTM has consistently developed its on-road expertise, making sure that the three letters from Upper Austria are a household name to committed road riders today. From there, it was a logical step to start tackling the development of a road bike for beginning riders.
Like no other brand, KTM represents a highly enjoyable riding experience, generated by concepts that always have put a strong focus on the dynamism of each model: light weight by omitting all non-essential parts; precision, achieved by modern designs and the use of only the best quality components; power thanks to strong, lightweight sports engines second to none; a unique style resulting from bold looks and an unmistakeable design philosophy. These very same capabilities and features form the foundation of the 125 Duke. Building on them, and led by the very same engineers that have brought superior sports bikes like the Duke and Superduke to the tarmac, the KTM design centre has now developed the future 125 cc benchmark.
ENGINE
In order to fulfil exacting requirements regarding power, refinement, and reliability, the Austrians have designed a completely new engine. Exemplary clean emissions and a high fuel mileage were also top priorities for the heart of the 125 Duke. The result is a highly efficient 4-stroke single with a four-valve cylinder head, two overhead camshafts, liquid cooling, a balancer shaft and electronic Bosch fuel injection. It is the perfect corner stone for the new 125 cc KTM.
The state-of-the-art propulsion unit effortlessly generates the legal power limit of most European countries of 11 kW/15 PS. Small changes in the engine electronics allow implementing a legal 80 km/h speed limit. The power curve of the 125 cc unit has been engineered in a way that makes it great fun to ride in everyday situations. An instantaneous throttle response and great power delivery for quick bursts of speed are the Duke engine's specialties.
At the same time, the engineers have succeeded in minimizing vibrations for superior refinement. All components have been developed for unlimited durability and easy servicing in order to guarantee a carefree ownership experience. Under the bottom line, it has become a true KTM sports engine, ensuring just the right measure of dynamism at a displacement of exactly 124.7 cc.
CHASSIS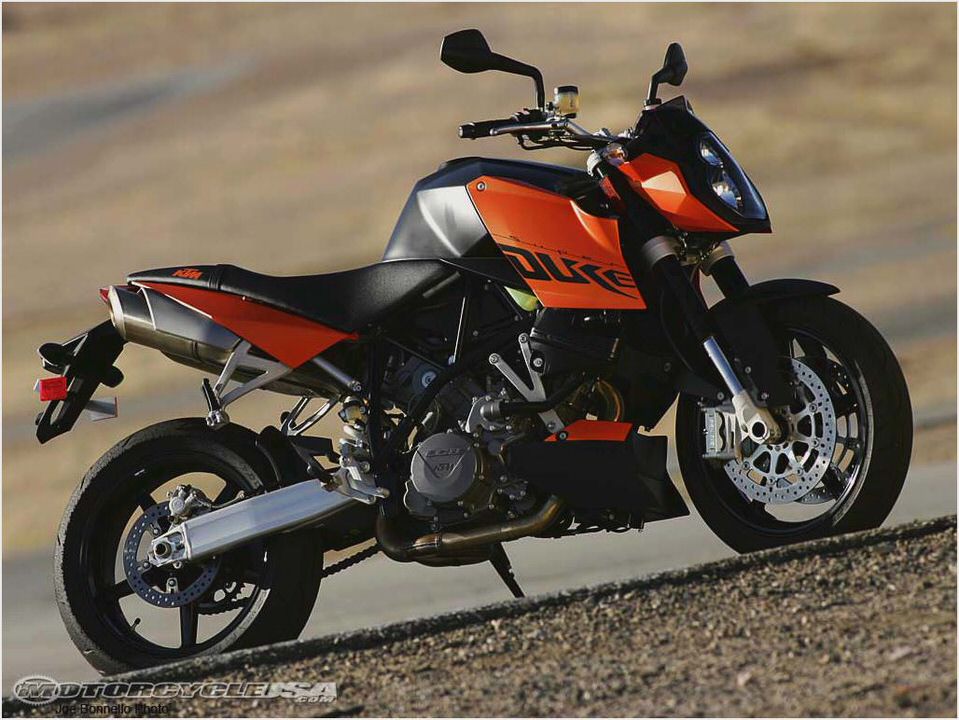 Future 125 Duke owners may also look forward to some advanced road holding. Light weight makes for agility and thus, light weight makes for safety. Guided by these principles, taken straight from the KTM DNA, the engineers created a great, flickable chassis that also has superior straight-line stability. With a full 11 litres of fuel, the 125 Duke weighs in at only 125 kilos.
This does not mean we have skimped on equipment – but in the best KTM tradition, every component had to undergo a strict diet. The backbone of the tiny sports bike is a very light trellis frame, welded from thin steel tubes for maximum strength. Rugged suspension components by specialist WP-Suspension, a braking system developed in close cooperation with Brembo, light multi-spoke wheels and a comprehensive, multi-functional instrumentation make the smallest Duke a true KTM.
And your whole body will notice the Duke designers' expertise when it comes to ergonomics. Optimum operability and a perfectly integrated riding position with large contact patches make for perfect control and a high degree of feedback.
DESIGN AND INNOVATION
Form and function. No other motorcycle maker integrates styling as deeply into the development process of new models as KTM does. And the 125 Duke is no exception wherever technical solutions need to be implemented in a way that is as expedient as it is shapely.
From the first lines on the drawing board to the finished bike entering mass production in the spring of 2011, the 125 Duke has been drafted and implemented hand in hand with Gerald Kiska's Salzburg-based design group, which had already styled the first KTM Duke in 1994. For a prime example of the seamless cooperation between designers and stylists, take a look at the unique exhaust system. Containing a three-way catalytic converter, the innovative muffler also supports the centralisation of masses and saves space with its upright position on the rear of the engine.
As a completely unique product, the new bike, available as of spring 2011, showcases typical KTM shapes as well as the art of omission. An essential part of the entire concept is achieved by the use of special Power Parts, directly developed by KTM that place even more creativity and freedom in the hands of future 125 Duke petrolheads.
The 125 Duke looks intriguing from every angle. Walk around it and discover striking design and quality. Take a ride and be enthralled by its dynamism and a great riding experience.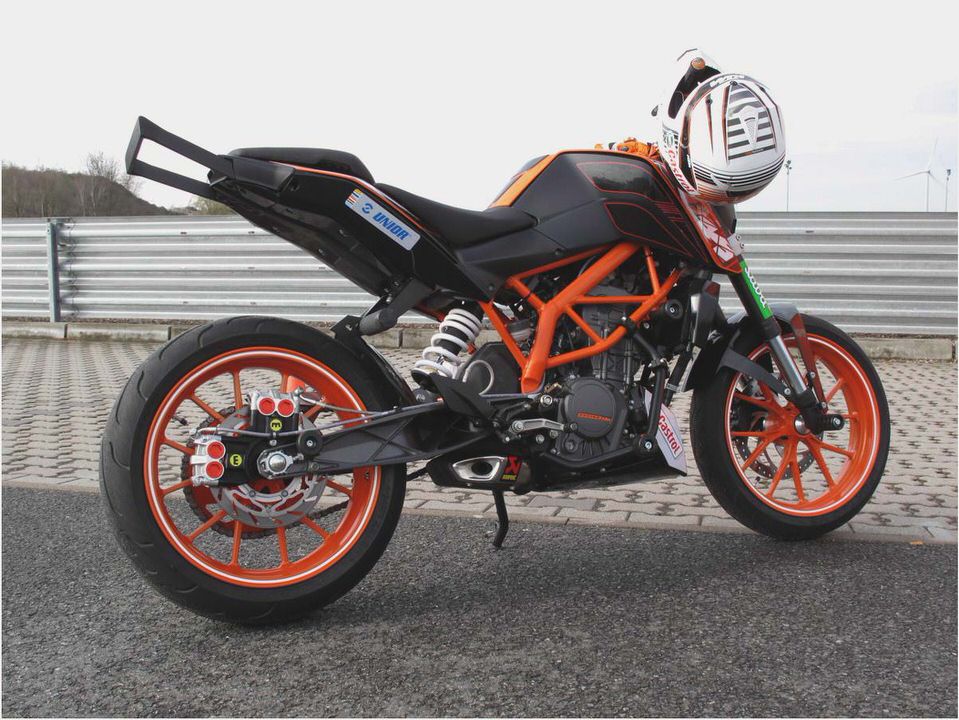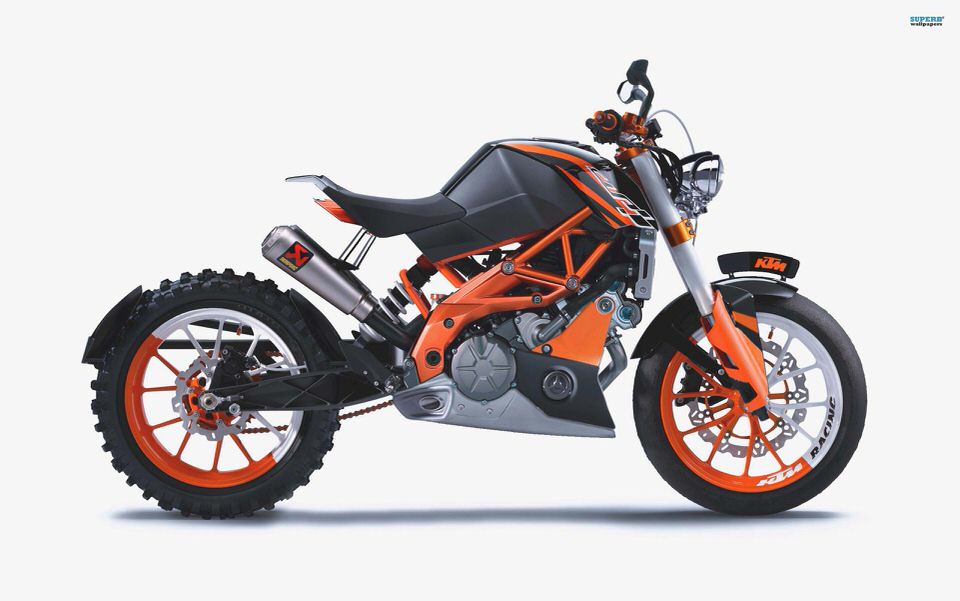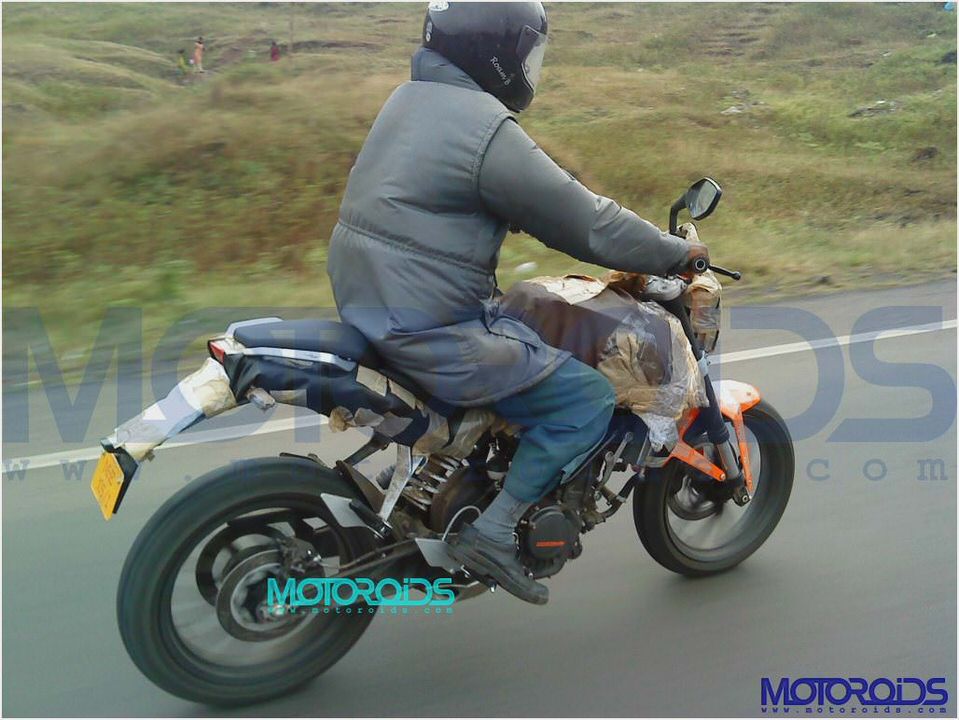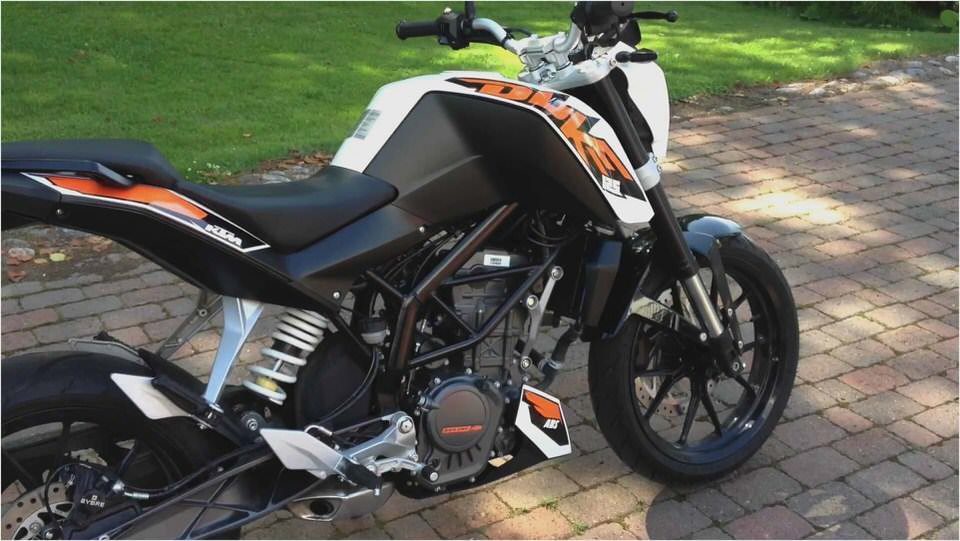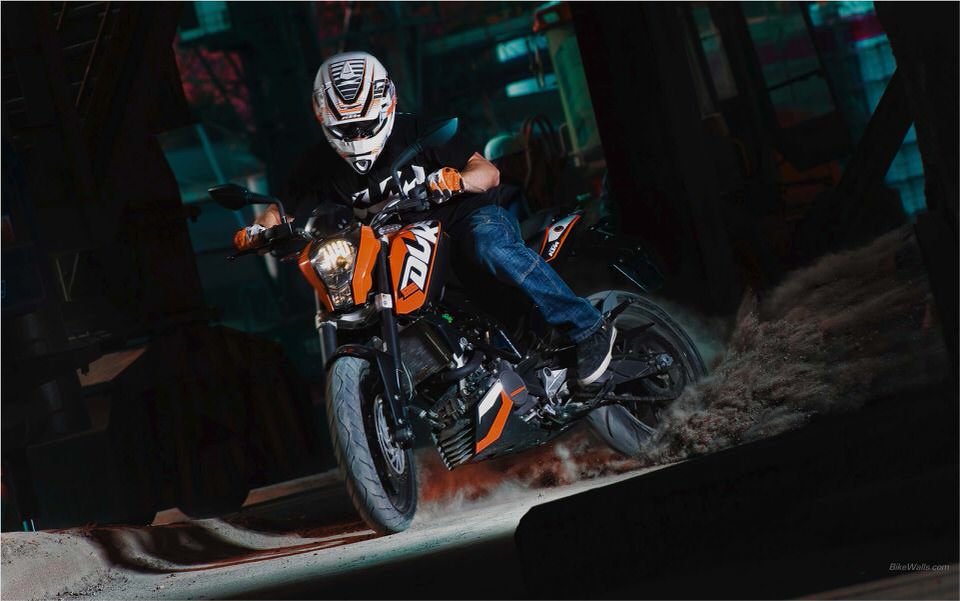 KTM 690 SMC and Enduro R – Cycle Torque Magazine
KTM 390 Duke: review – PistonHeads
KTM 2013 1190 Adventure First Ride – Cycle News
Ktm 625 Sxc Service Manual Owners Guide Books
KTM 690 Enduro Gumtree ZA