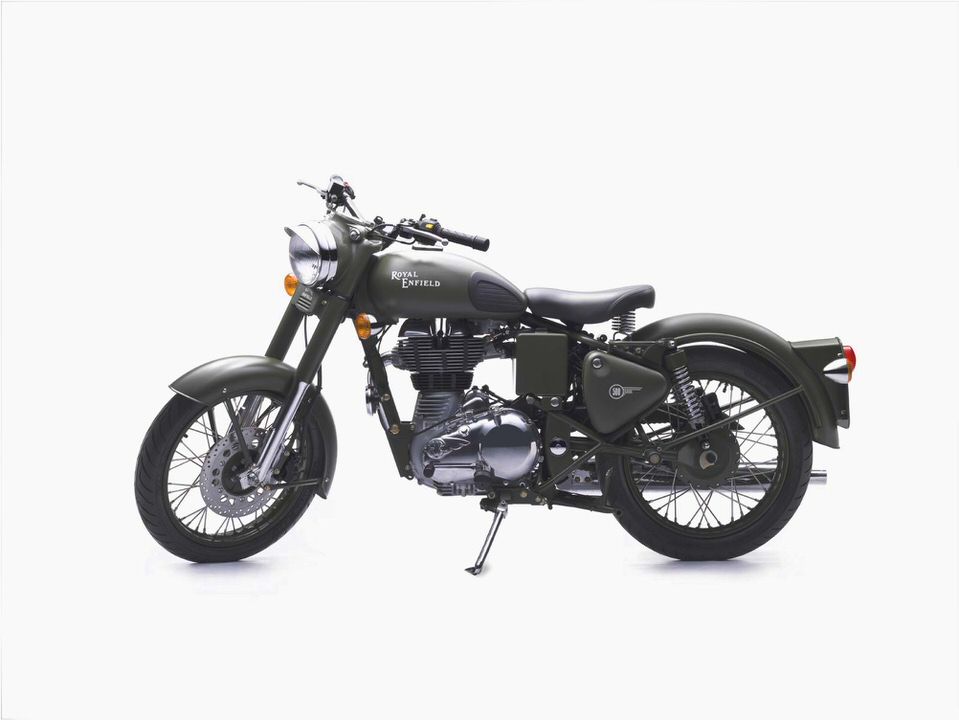 Royal Enfield launches the new 2013 Bullet 500 in India with more Power and Torque (Pictures)
The iconic Bullet motorcycle gets a new lease of power today with the launch of the Royal Enfield Bullet 500 in India. Combining a powerful carbureted 500 cc Unit Construction Engine (UCE), 40.9 Nm torque, the timeless signature styling, a magnificent Forest Green colour and the unmistakable thump- Bullet 500 offers its enthusiasts a compelling ride.
Talking about the Bullet 500, Mr. Shaji Koshy, Senior VP Sales Marketing, Royal Enfield said, "The Royal Enfield Bullet is the oldest motorcycle in continuous production with a fiercely loyal customer base across the world. The Bullet 500 is a much awaited model and while designing the bike for the Indian market we worked with the preferences of our special Bullet-loving audience here.
Hence, the Bullet 500 comes with a 500 cc carbureted UCE, a powerful torque that offers better and very accessible power, alongwith several other enhancements such as front disc brakes, electric start and gas filled shock absorbers. In addition, for the first time ever, along with the signature black colour, the new Bullet 500 will also be available in the Forest Green colour."
The Bullet has been synonymous with toughness and dependability and has hence stayed relevant to successive generations. Its association with the Indian Army since 1955, invokes immense respect and pride amongst all Bullet lovers. The Bullet 500 takes the legacy forward with a seamless combination of the iconic design philosophy and relevant modern technology- offering excellent performance, unmatched pleasure and a great sense of pride to the quintessential Bullet rider.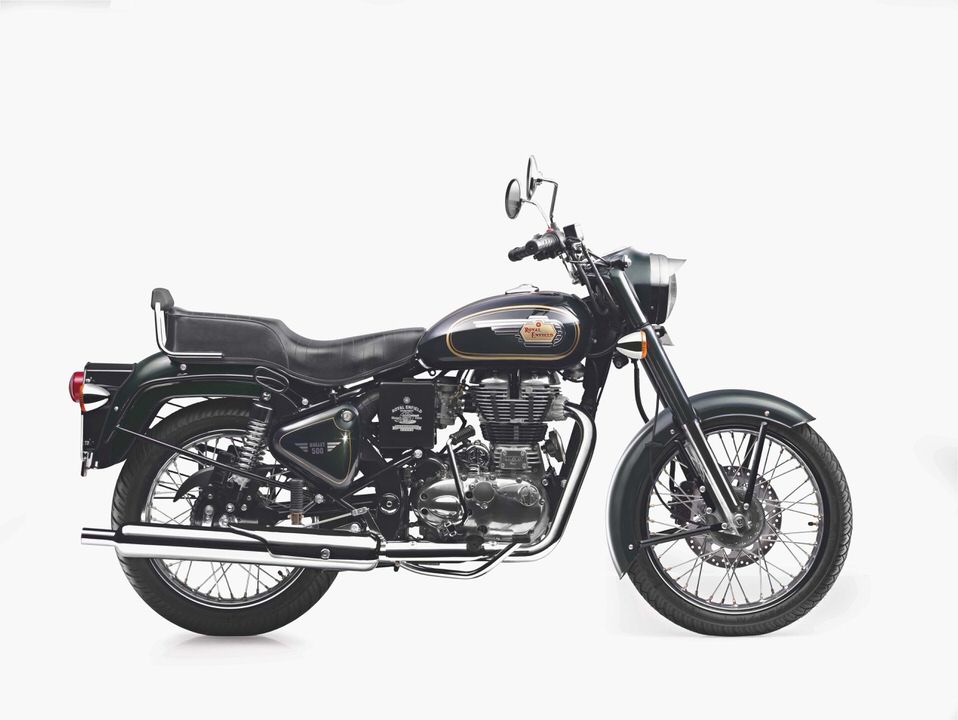 The Bullet 500 comes with a host of new features such as front disc brakes and new rear gas shock absorbers that can deal with any kind of roads comfortably and give more stability to the motorcycle. The 130mm telescopic front suspensions compliment the gas shock absorbers and provide an imposing stance to the bike. A new pillion backrest and an electric start ensure comfort and convenience.
The legendary hand-painted tank on the Bullet 500 now adorns new silver decals that add to the motorcycle's majestic appearance. The headlight nacelle has authentic styling and encases powerful 55w headlamps for great visibility during night riding.
The Bullet 500 is available at Rs 1,53,855/- (on road price for Delhi). The Royal Enfield Bullet 500 will be launched in a phased manner across the country. Initially the product will be launched in Punjab, Haryana, Chandigarh, Delhi-NCR and Kerala which have traditionally been the best markets for the Bullet.
Royal Enfield Offers Two New Models Dealernews
2014 Royal Enfield Motorcycles First Look – Motorcycle USA
49 Journeys That'll Change Your Life
The Economic Times
Royal Enfield Desert Storm 500/Classic Chrome 500 in ICB's comprehensive…