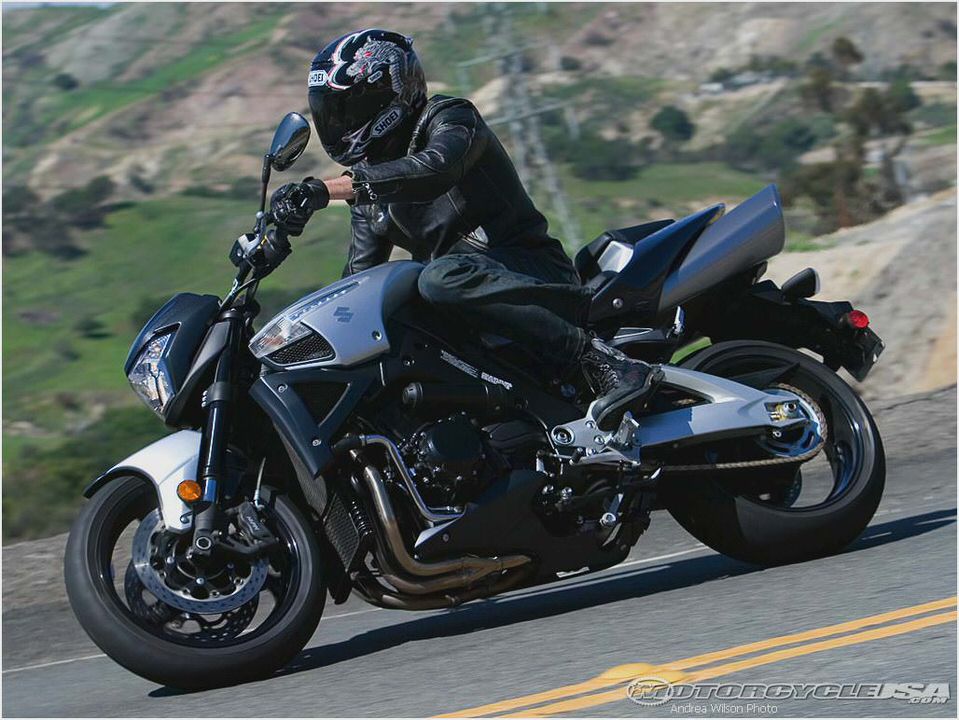 Suzuki Weaves In and Out
Japan's fourth largest automobile maker didn't get its start with cars. Suzuki started in 1909 as Suzuki Loom Works, founded by Michio Suzuki who invented a new type of weaving machine. The looms were successful but Suzuki looked at expanding and based on customer demand started with the car in 1937.
Several years later, several compact prototype cars were done.
World War II put a halt to car manufacturing and afterwards Suzuki went back to making looms. The cotton market collapsed in 1951 so Suzuki once again thought about cars. However, Japan needed affordable and reliable transportation.
A clip-on gas powered engine attached to bicycles emerged as the preferred choice and in 1952 Suzuki sold the Power Free, a 36cc, one horsepower, two-stroke engine. Its ingenuity allowed the rider to pedal with engine assistance, pedal without the engine or run completely no engine power. Suzuki won a financial subsidy from the Japanese government and the Suzuki Motor Corporation was born.
Suzuki found success and in 1954 manufactured 6,000 motorcycles a month. Those early motorcycles were all two-stroke engines. It wasn't until 1976 that Suzuki introduced the company's first four-stroke bikes with the GS400 and GS 750.
Racing championships naturally followed. Suzuki starred in 1970 becoming the first Japanese manufacturer to win a motocross championship with the 250cc title. Also that decade, Suzuki won the 500cc division in road racing and motocross.
In 1979, Suzuki swept the podium at the AMA Superbike Daytona 100-mile.
In the following years and decades Suzuki racked up more championships and offered a variety of motorcycle styles, sizes and types. Today, Suzuki's motorcycle line includes cruisers, dual-sport, off-road, motocross, street and sport bikes.
Suzuki OEM Parts
MotoSport's collection of Suzuki OEM parts extends back to 1968 and covers every year since. Need carburetor parts for a 150S322? Or how about a clutch for the GS1000 series from 1978 to 1982?
MotoSport carries the Suzuki OEM parts you need when only genuine parts will do.
Our Suzuki OEM parts for motorcycles come direct from the factory to keep your ride in stock form and quality. Suzuki OEM parts provide the stock look and perfect fit every time. MotoSport helps you find the Suzuki motorcycle parts you need, from the stock OEM bolt to a perfect color matched fender.
Next time you take your motorcycle past the limits, check out our Suzuki OEM parts.
We have OEM schematics to ensure you get the right part quick and easy. Couple that with our low prices and you can see why more and more motorcycle owners make MotoSport their one stop for all Suzuki motorcycle parts and accessories.
We provide 90-day return policy and most orders ship same day. Want help? Call our toll free line 866-677-7338 or chat with an expert.
Get the largest selection of Suzuki OEM parts to your door and free 3-day shipping on any order over $99 from MotoSport!
Used Suzuki DRZ 400 SM 2008 (08) Motorcycle For Sale in Ringwood, 6243582
Bandit 1200S on test
The Curtiss Pusher Model D Biplane Automotive Flashback
Husqvarna Nuda 900
[HD] Suzuki DR 125 SE GoPro HD Dirt Motocross Enduro Bike Street Ride…