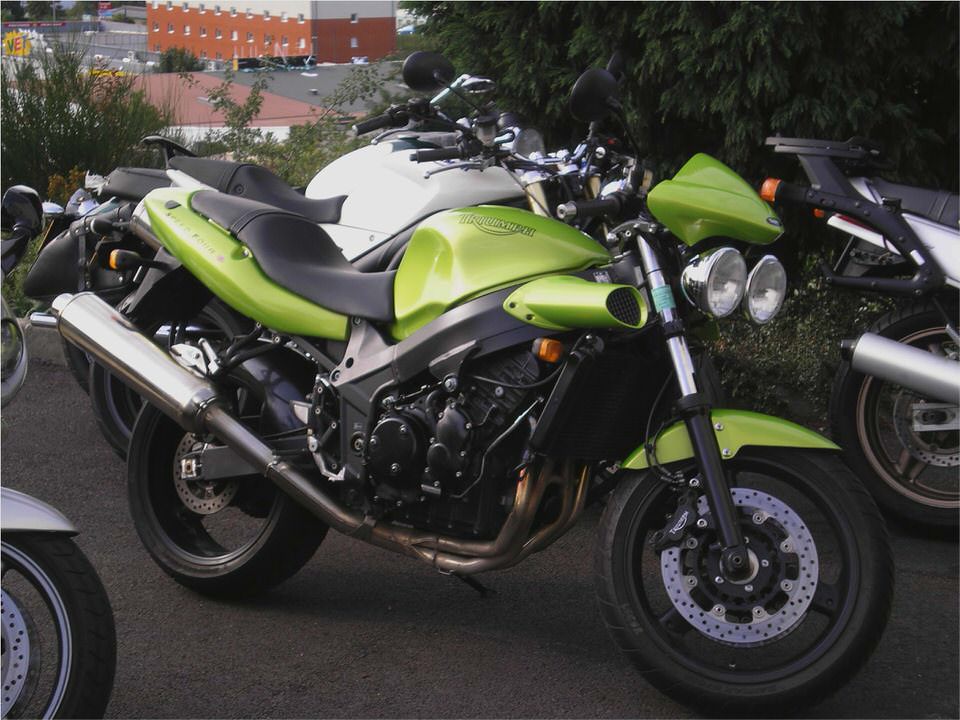 Triumph 600 Speed four test
Intro: A STATE OF PURE SPEED
Having surprised just about everyone with the presentation of the TT 600- the British brand "Triumph" set its sights on an ambitious challenge- to compete with the Japanese manufacturers in the very heart of their commercial monopoly over average cylinder sports bikes. To do so- only one solution- for performance and engine output purposes- an in-line four cylinder engine.
The same injection engine used on the Speed Four- a 100- road model- strongly inspired by the Speed Triple- the brand-s best seller. Of identical philosophy- same aesthetic inspiration- Speed Four is of the same family origin as its sister. A hot-blooded mama possessing the same arguments as the TT 600.
Esthetique: LIKE TH TRILE SPEED
If the Speed Four mainly gives us the same equipment as found on the TT 600- it also tries to broaden Speed Triple-s philosophy- as well as improve on its looks- using several of its distinguishing characteristics such as the chassis- integral chrome double-optic- the typical shape of the splash guard and the exhaust pipe. The rear body structure looks more like one of their road models.
The high-cut seat- the old-timer "bracelet" handlebars and the foot stands- slightly removed- offer a more stable sitting position for big guys. So what we-re looking at is really a featherweight roadster- weighing in at 170 kg- equipped with a particularly rambunctious 600cc- 99 hp engine- integrated into a Supersport engine-transmission unit. In other words- raw Speed.
Motorization: TWO SIDED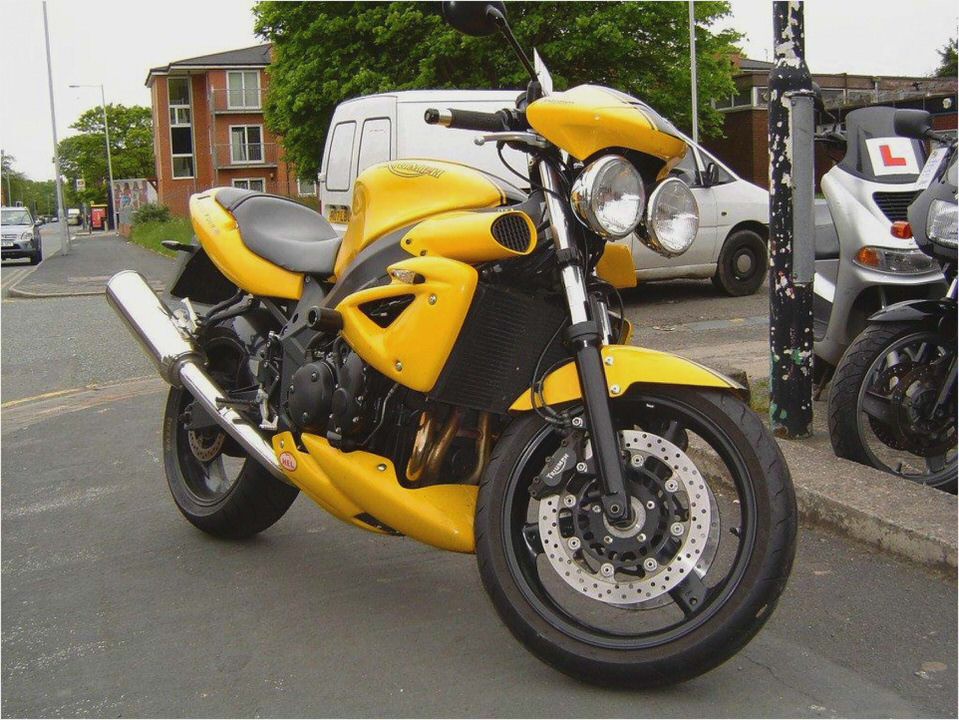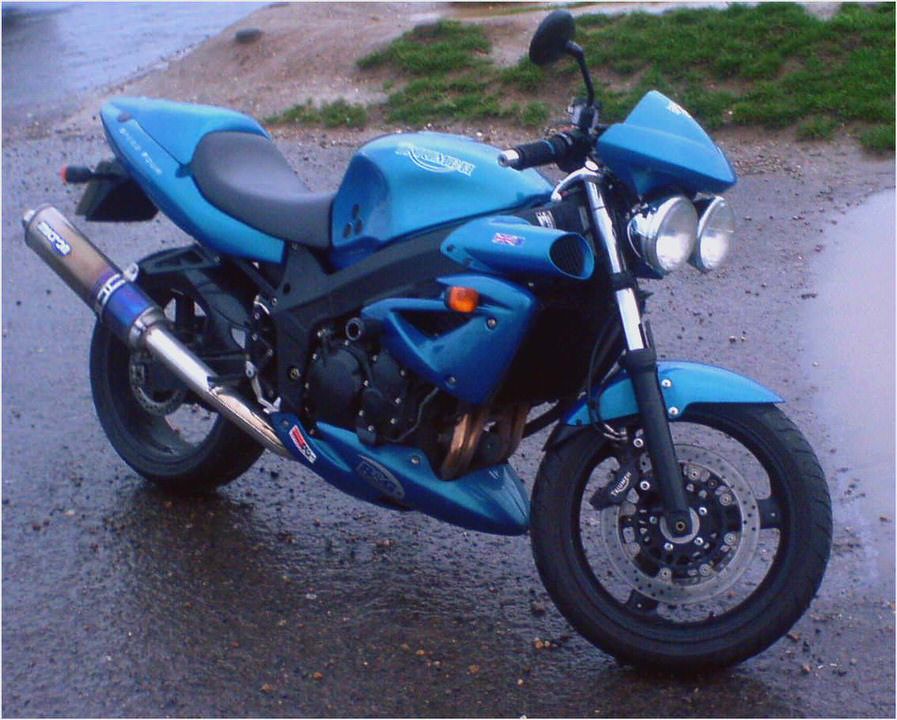 The four-cylinder electronic injection engine with forced air supply only differs slightly form its initial composition. The camshafts- the pistons and the specific cylinder sleeves- appropriate engine mapping- help increase torque at low and mid speeds- losing- however- a little bit of horse power in the upper speeds.
The engine clearly shows us two different faces. The first one- flexible- well-behaved- maybe even a little too well behaved- gives such a gentle impression. that is- until you get up to 6-000 revs/minute. Once there- the Speed Four turns into a ball of fire.
Once you-re in the 8-000 revs/minute neighborhood and the 600cc gives you all she-s got- what with its extension and its particularly aggressive "music". Swinging between a real asphalt hooligan and the politically correct- this in-line four cylinder Speed Four engine proves its character and its great performance- more than 220 km/hr at high speed- very satisfactory accelerating performance and average -and reasonable- consumption if you can avoid coming down too hard on your engine.
On the road: EFFICIENT
Its recreational and aggressive personality goes well with the sporty equipment on board- but this time- contrary to the Speed Triple- which is much stiffer and rigid- the suspensions combine comfort and efficiency. Very well behaved on bad roads- boasting good road adherence and with lots of comfort for the rider- the Speed Four is less exclusive and demanding than its big sister- and easier to handle.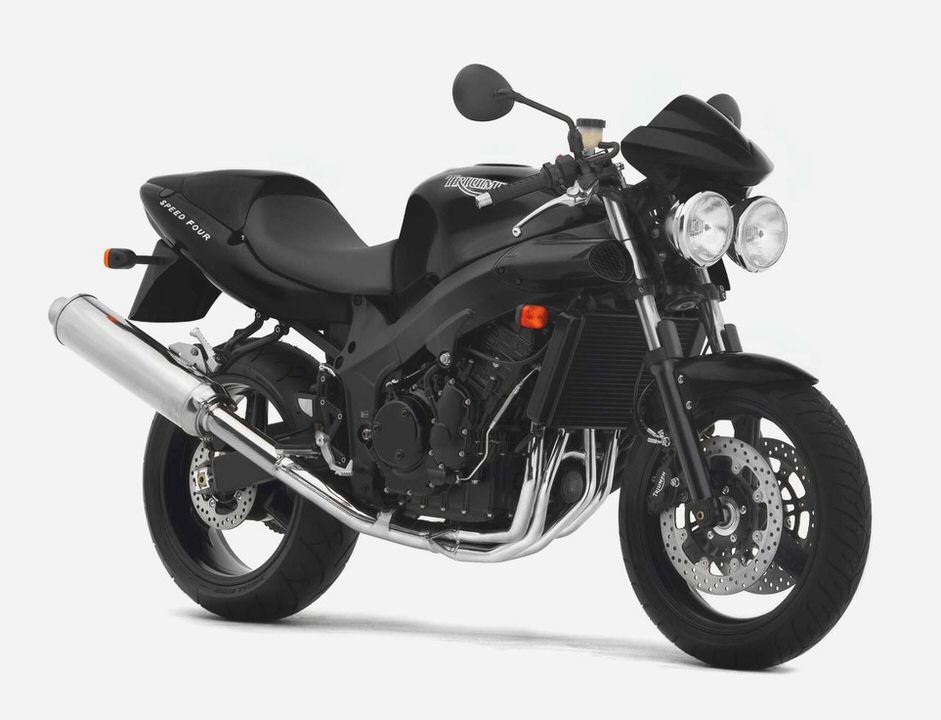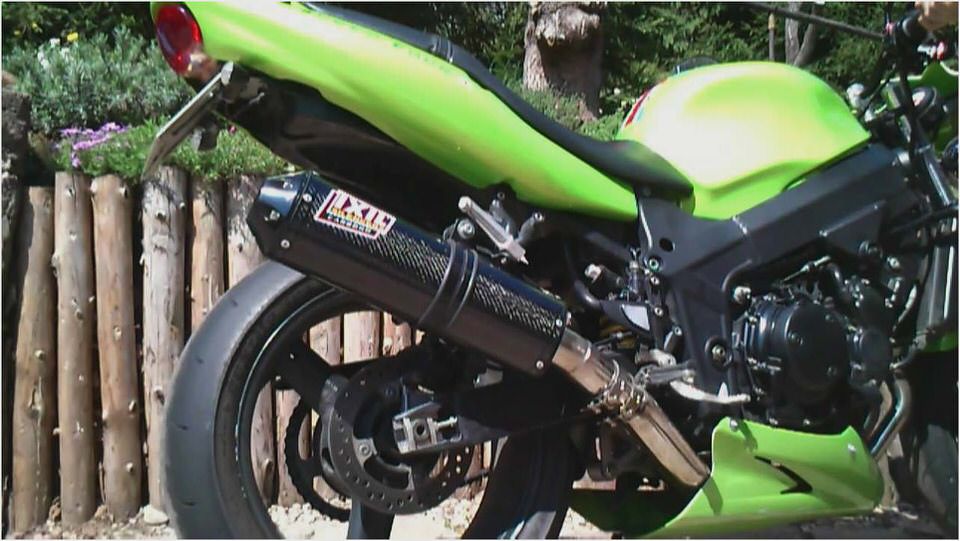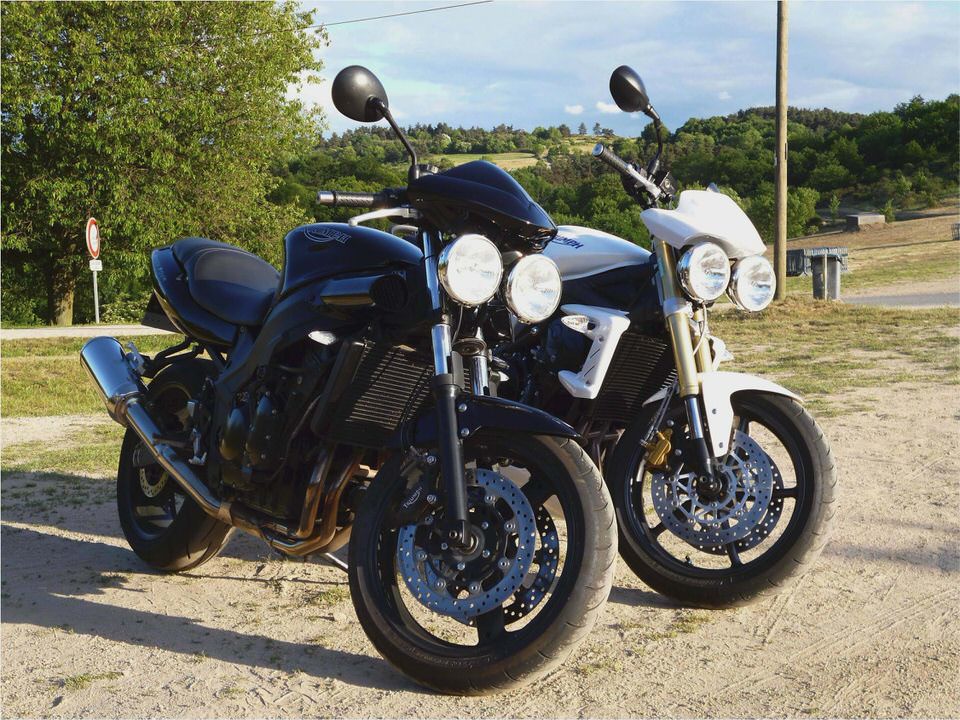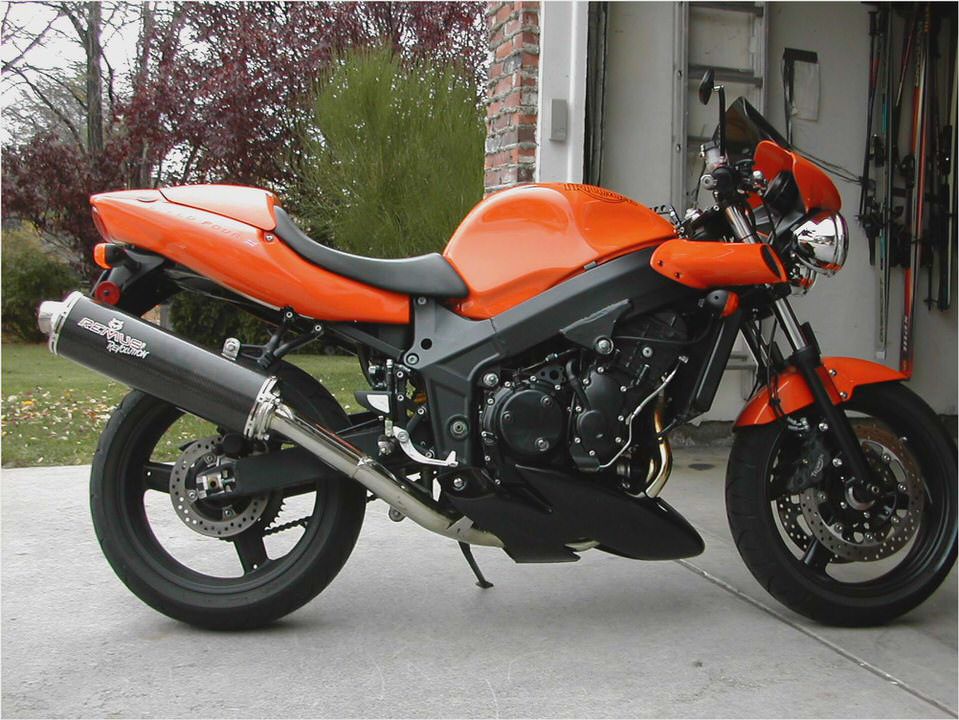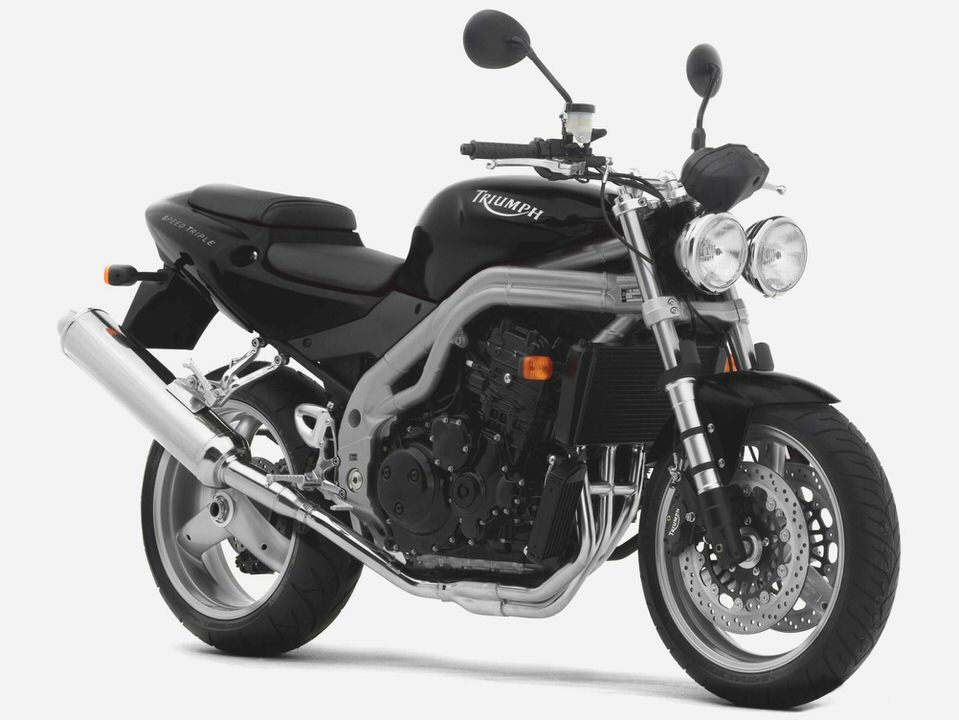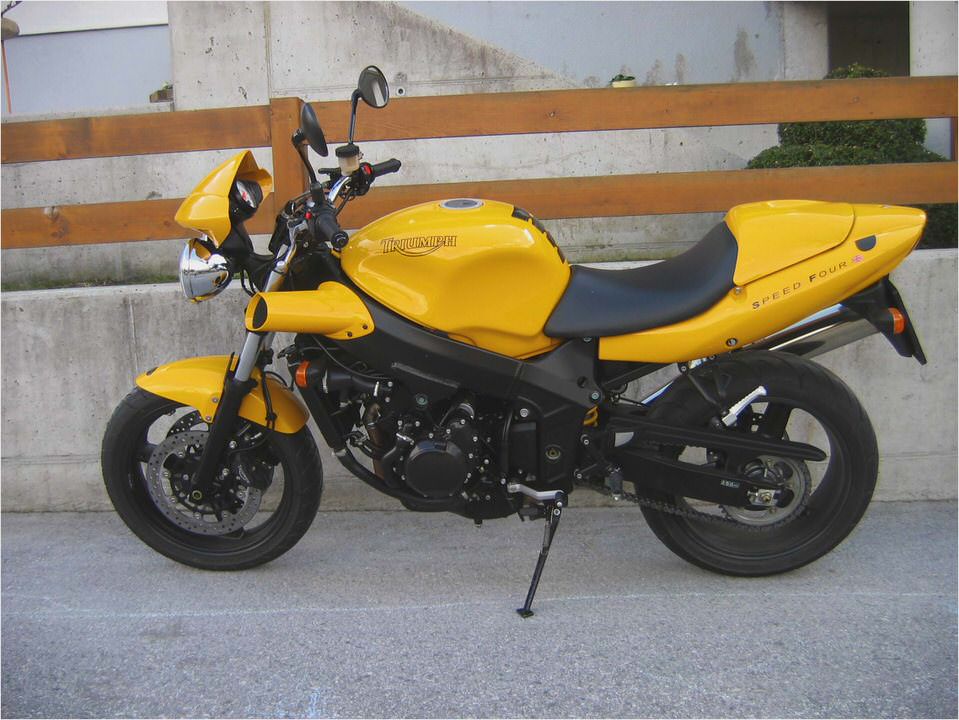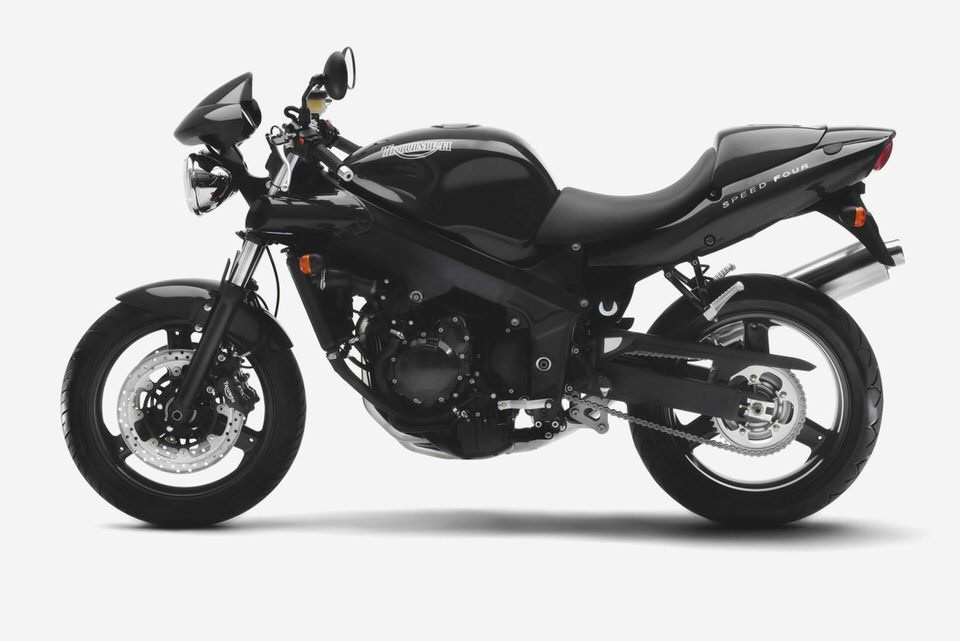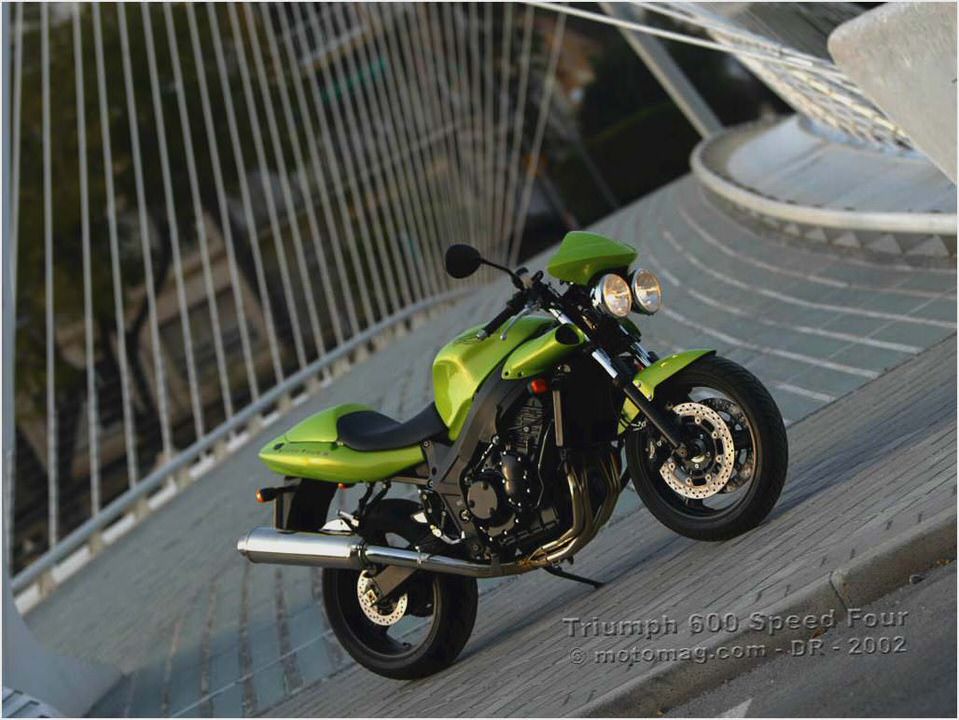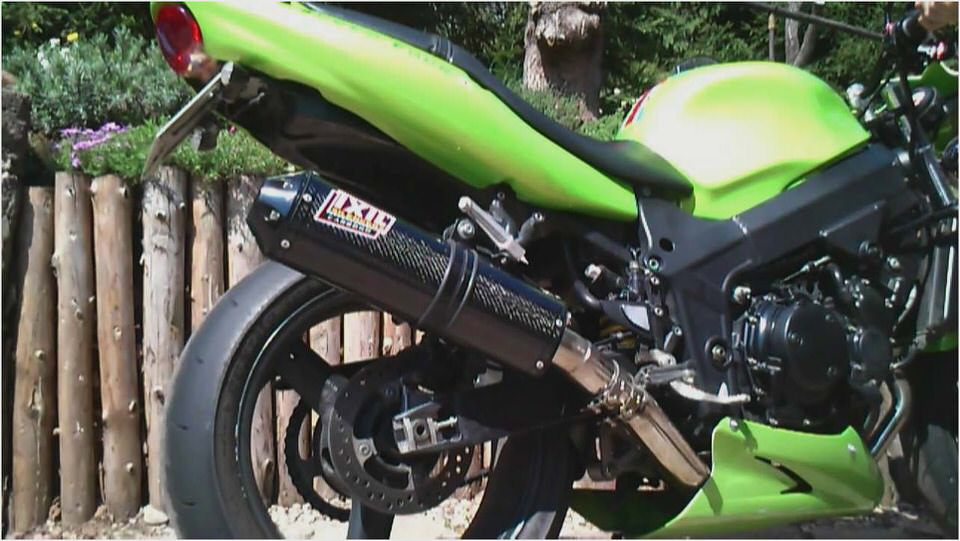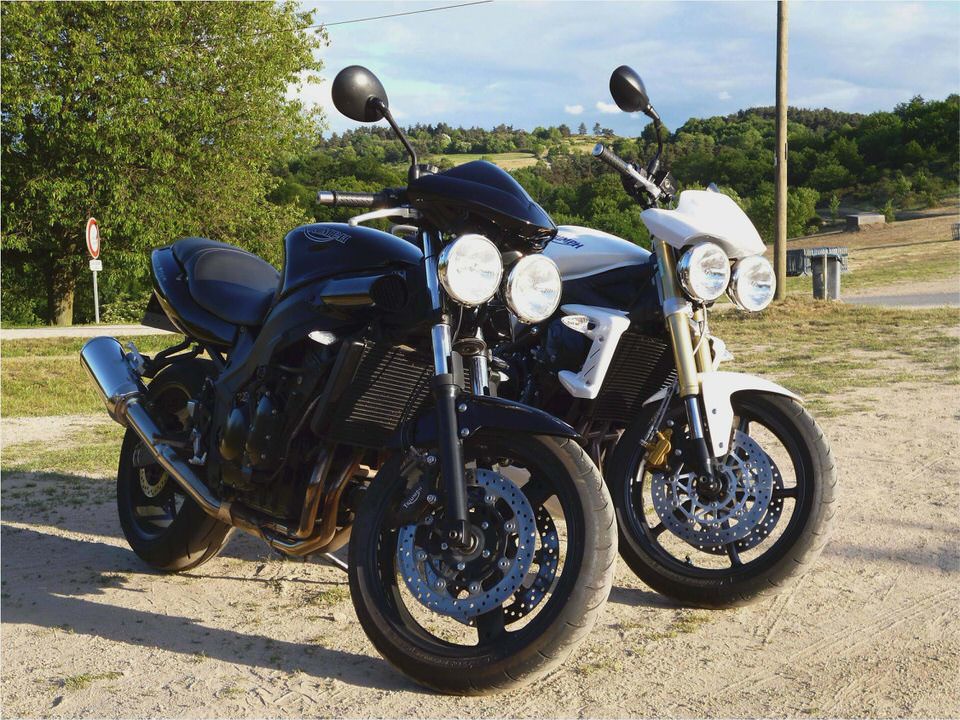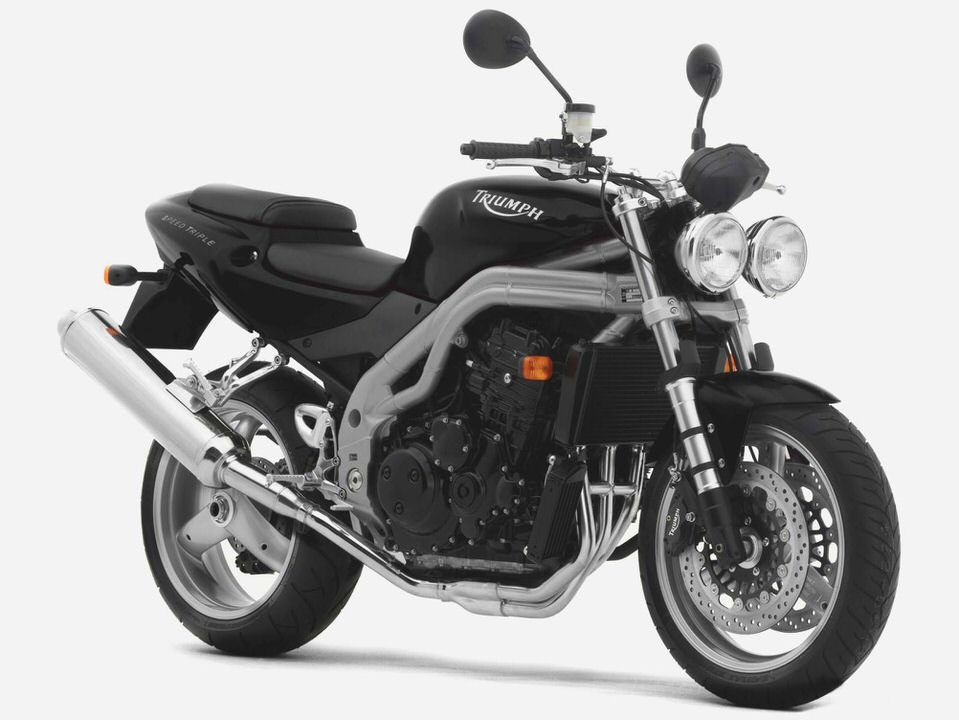 2009 Triumph Rocket III Classic – Used 2009 Rocket 3 Classic at Motorcyclist…
2010 Triumph Sprint ST
Triumph Triple – Wikipedia, the free encyclopedia
2011 Triumph Rocket III Touring – Used 2011 Rocket 3 Touring at Motorcyclist…
2013 Triumph Street Triple – Motorcyclist Magazine