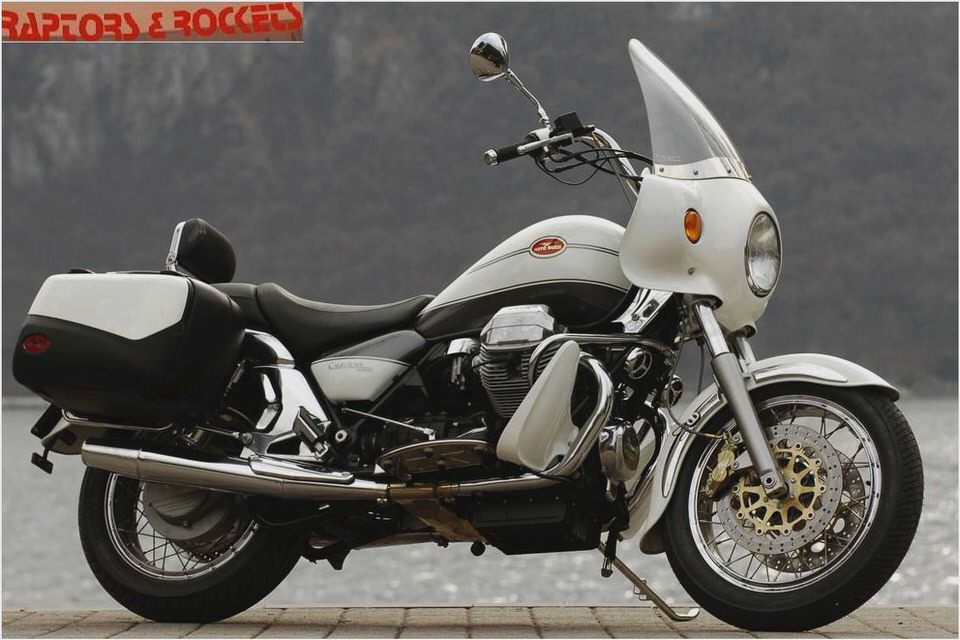 Re: Thank God for Boring !
Originally Posted by alias
as someone who has being rideing Harleys for 9 years and not someone who has just seen one ride past or stoped in traffic. I feel I may be abel to add to the discussion. Harley-davidson have been building motorcycles since 1903 or some may say helping ugly men get laid since 1903. that is very true when I pull up in a town on my 1985 1340 fatbob on a hot sunny day with the thud off the little cigar mufflers calling out to the ladies like a mateing call in the urban jungle with the sunshine bouncing off my red metallic paint ,polished alloy and polished chrome. I can get a very strong smell of love juice from the ladies the air is thick with the smell of lust and excitement. of course me being a big sexy bull probably helps too. its true the ladies don't give a bollocks about sensible blokes on transalp's or bmw gs 1200's they want bad boys on loud shiney Harleys word. ok so I was with my woman before I got my first Harley she has been on all sorts of bikes Honda Yamaha Kawasaki Suzuki bmw triumph and she said rideing on the back of the 1340 Harley is like a spiritual experience. its like no other bike she has ever been on nothing else could touch it the sound the vibration the way it pulls like a train.
so what do I think of Harleys.
most of them are well naff I would only ever be intrested in evo engined Harleys before that they weren't very relible and the twin cams have no soul they don't even sound like a Harley should. the best of the bunch is the fxrs they have rubber mounted engins they are fast they handle good and have twin discs. with a few performance tweeks like a pair of 4 pot calipers braided break lines better break pads. progressif fork springs and back shocks. leave the stock keinen cv carb just get it tuned ( from the factory they are strangled to meet emition laws ,it only costs Ј100 to get the carb dyno jeted and a neddle from a sportster carb ) and a performance exaust system and some decent sporty tyres and your ready to blow some big mouth jap bike owners into the weeds on the back roads if you have the balls to hang on to it. of course they cant touch fireblades and the likes on open roads but they can shift when set up right. dyna series Harleys don't handle as good as frx's softtail frames are mock and don't handle real good I ****ing hate retro I only like the original of the species. like with the kwakers I would prefer the eddie Lawson rep z1100r to the zrx 1200. sportsters have been around since 1957 and are the oldest model in Harleys line up. I hate to see people slag them off and call them entry level Harleys they are good bikes despite what some one says after rideing one for 10 miles or never even having sat on one. the Oakland hells angles used to ride sportsters in the 60's it was sonny bargers bike of choice a lot of wanabe bad ass Harley riders don't seem to dig that. the sportster and buell form is a great chat room the riders on their are a much sounder bunch that the flash the cash ****er trailer queens talking about leather chaps on the Harley forum. myself im not into the whole Harley social thing I only have 2 mates who ride Harleys both sportsters one of them rode to the bottom of spain and back a couple of times on his 883 that he bough off me years ago. when he starts it up he turns on the ignition gives it 3 squirts of the throttle hit the button and it hooks up so fast you wouldn't belive it.
well I like my Harley I haven't rode it much this years as I raked up a lot of miles last year when I only had the one bike. I done the ring of Kerry and the beara peninsula on it one sunday a couple of months ago it was a great spin. I have been all over Ireland on it from malin head to mizen head I have got on it and rode from 9am until the following 2 am not a bother and enjoyed every mile I rode in torrential rain for 3 hours and it never as much as coughed or farted my z1100 used to sulk in heavy rain droping cylinders and all.
would I sugest buying a Harley -Davidson. hey what ever your into yourself some people think they are unreliable that's a load of bollocks they used to be but from 1984 on up until 1998 they were good bikes advoid twin cams with fuel injection they give blow the computer expensing to fix.
if I had a big fist full of money I would buy an Africa twin and keep my transalp for shorter runs the transalp is bang on for what I need as a winter hack /runabout but I aint ever selling my Harley I enjoy rideing it too much. I just fitted a bran new keinan cv carb but I need to get it tuned then it will run like a raped ape and some progressif fork springs to go in the showa forks ( Japanese just like the carb ). just to make it handle better on the bad roads .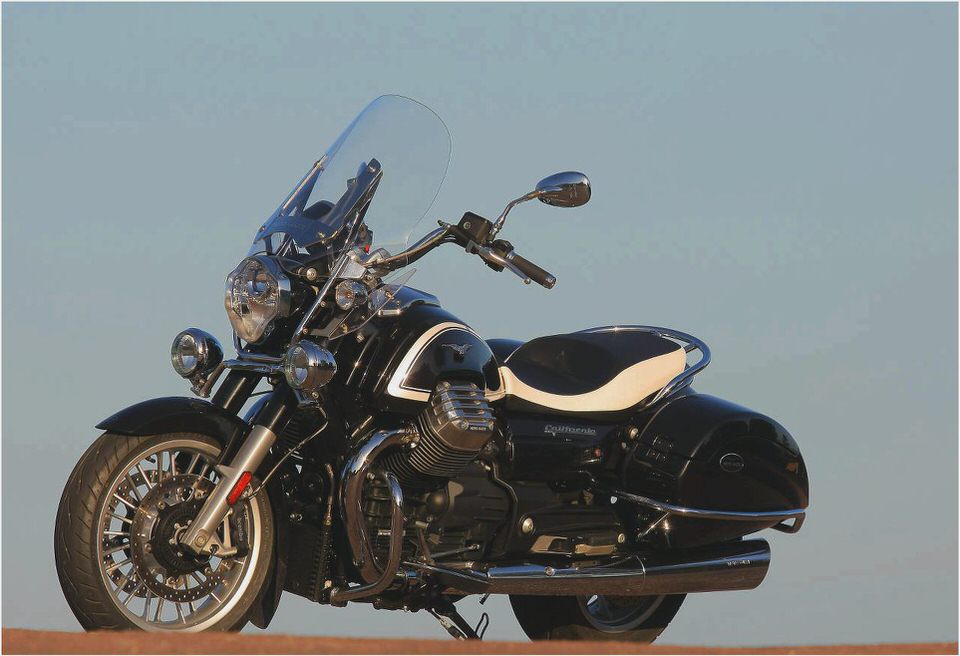 Good post.
I have rented a Harley whilst on holliday in the states. It was a must do. I enjoyed it when I was over there.
When I got back I test rode a 1200 sportster, it didnt suit me at all so I continued to ride my Goldwing, another Marmite bike. I love it, took it to Switzerland this summer, Monaco last year and the Picos and Pyrenees the year before. I love it, others, I am sure hate it and banter results.
The worst thing about my Goldwing is it spoils me from getting another bike. Those I tried didnt work for me so it was keep on running the same old bike without the fun of changing bikes.
So, a Harley is not for me, but to miss quote, I would defend to the hilt anyone who choses to ride one, each to their own and vive la difference. They are all motorbikes.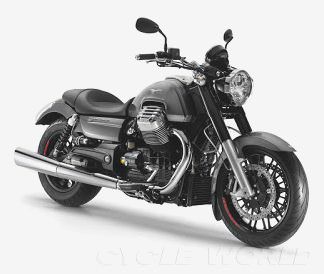 Nesville Guzzi news
Moto Guzzi Quota 1100 ES Dynojet Power Commander III EX Module – 709-411…
RideApart Review: Moto Guzzi V7 Racer Record RideApart
CafeRacersUnited.com Moto Guzzi V7 Cafe Racer by Revival Cycles
Moto Guzzi V65 TT eBay