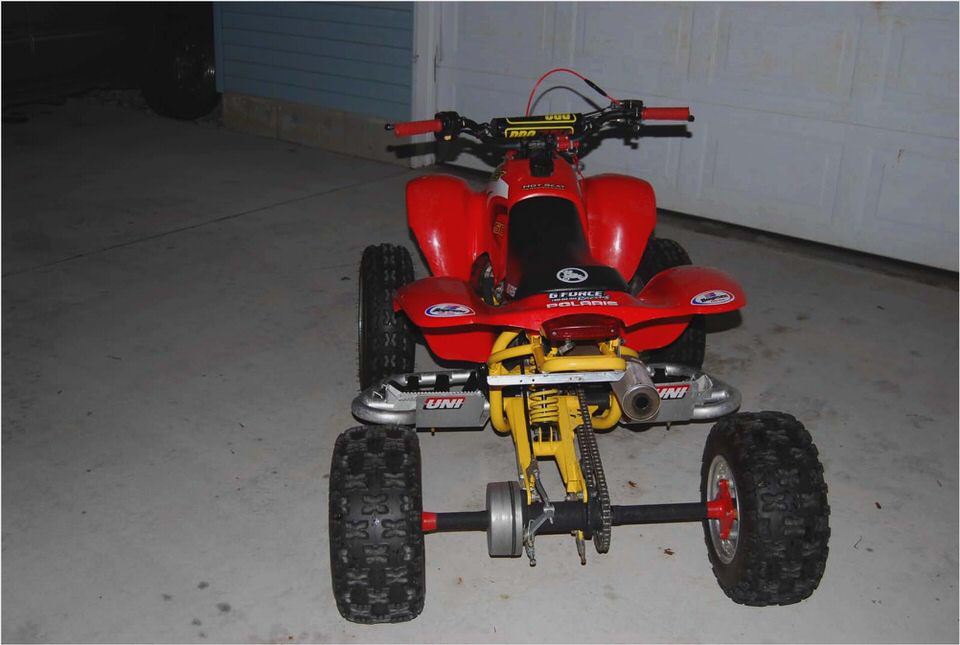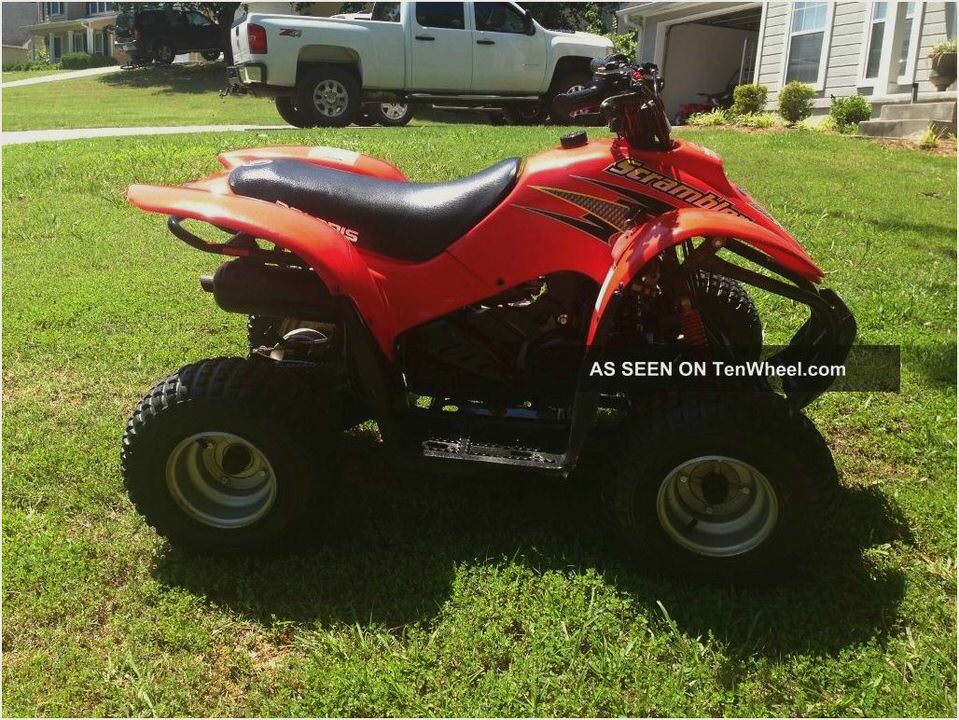 2013 Polaris Scrambler XP 850 First Ride 0
Polaris continues to grow its ATV line with a new model in the Sport segment. Previously reserved for small-bore machines, the Scrambler family welcomes its big-n-nasty hot-rod cousin that opens the door for Polaris big-bore utility racing. The 2013 Scrambler XP 850 H.O. is available in a standard model ($9499) or as an LE version ($11,999), which we sampled on a rainy day at the Bull Run Guest Ranch.
Our day of riding the new sport utility equipment was hosted in Great Falls, Montana where several trail loops were marked out and represented what these quads might be used for on a regular basis. Cruising fence line and scouting hunting locations might be better suited to UTVs like the 2013 Polaris Ranger XP 900, the faster and more aggressive trail sections played into the rowdy nature of the Scrambler.
The 2013 Polaris XP 850 is available in standard and L.E. versions.
The XP 850 H.O. started life as a Sportsman model. Polaris basically borrowed the entire engine and chassis platform and then gave it a sporty overhaul. Polaris' High-Output Parallel Twin that makes a claimed 77 horsepower from its 850cc displacement. The single overhead cam mill gives a rewarding surge when the rider gets in a thumb war with the throttle.
There was never a time when our tester needed more power from the willing 850. Fueling from the EFI is quick and smooth, building a power delivery that stretches way into the top end. A new stainless steel exhaust is right-side mounted and designed to provide more sporty performance, look and sound. It has a nice rumble without being obnoxious. The XP uses an automatic belt-driven transmission with Park, Reverse, Neutral, Low and High on the gear selector.
A straight shift pattern is nice and the shift lever is large and easy to access without being obtrusive while riding. Romping around in 2WD produces exciting drifts that can be curbed by switching on the fly to the on-demand AWD setting.
The chassis provides 12 inches of ground clearance using independent rear suspension for maximum flex and traction in rough terrain. It also minimizes squat while accelerating, which the Scrambler does with some authority. The list of upgrades to the LE model is relatively short but significant.
 Fox Podium X shocks with adjustable spring preload and compression damping are a major difference. Though we didn't get to sample the standard suspension package, the LE model handled everything our brief ride threw at it, including fast trails, small jumps and rocky creek beds. With stock settings the rear end is a little soft on hard G-outs with our 190-pound rider.
That's where having the LE model pays off with the ability to tweak the performance and control the compression damping characteristics.
There was never a time when our tester needed more power from the willing 850.
Another important feature of the up-spec model is the inclusion of electronic power steering. EPS is a welcome addition for any model, but especially on large 4WD ATVs. The assist ratio works very well at all speeds and the Polaris has probably the lightest steering we've felt on an ATV of this size. It claims the EPS has 30% more assist than competitors.
There were a few instances when running on the top-end that the Scrambler felt a bit nervous. Some of that surely had to do with the slippery conditions so we'll reserve full judgment on that until a later review. But, while navigating bowling-ball sized river rock, the rider can easily get the handlebars turned at any speed, leaving us with plenty of energy after a hard ride.
Speaking of sliding around, the LE comes with 26-inchCarlisle AT 489 tires mounted on 14-inch matte black cast aluminum wheels. Traction levels were actually very good considering the type of mud we encountered. It was fairly greasy and the tires did a manageable job of self-cleaning and finding grip when we crossed wet rocks and compacted gravel roads.
Braking is the only performance area where our tester feels the XP needs improvement. First off it's a four-wheel hydraulic disc layout that uses a single-lever linked system. There's a lever on the left handlebar and at the right foot.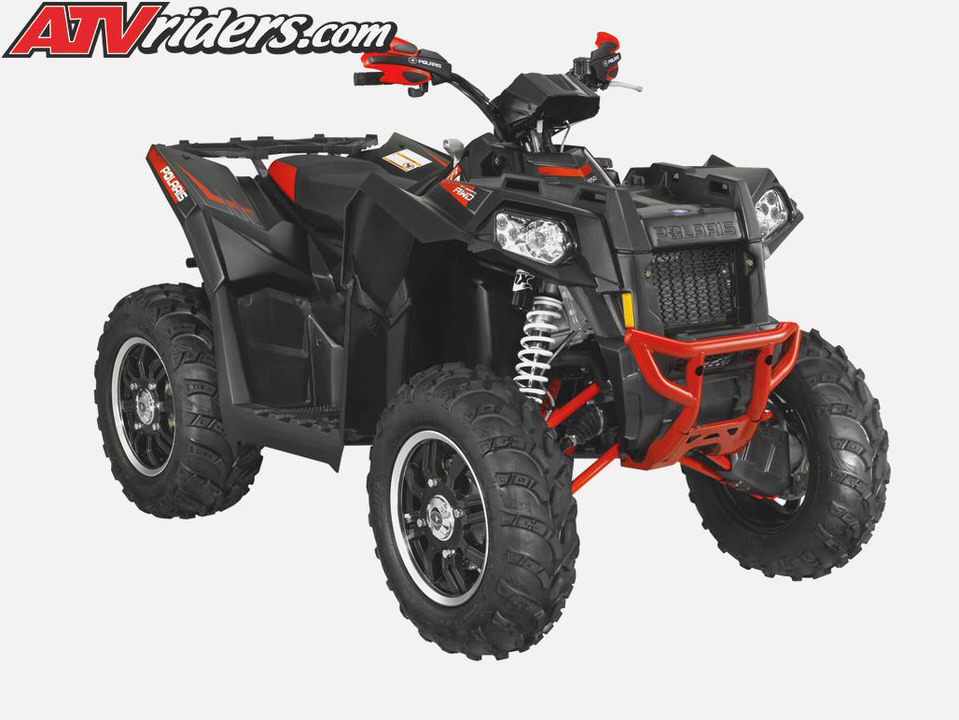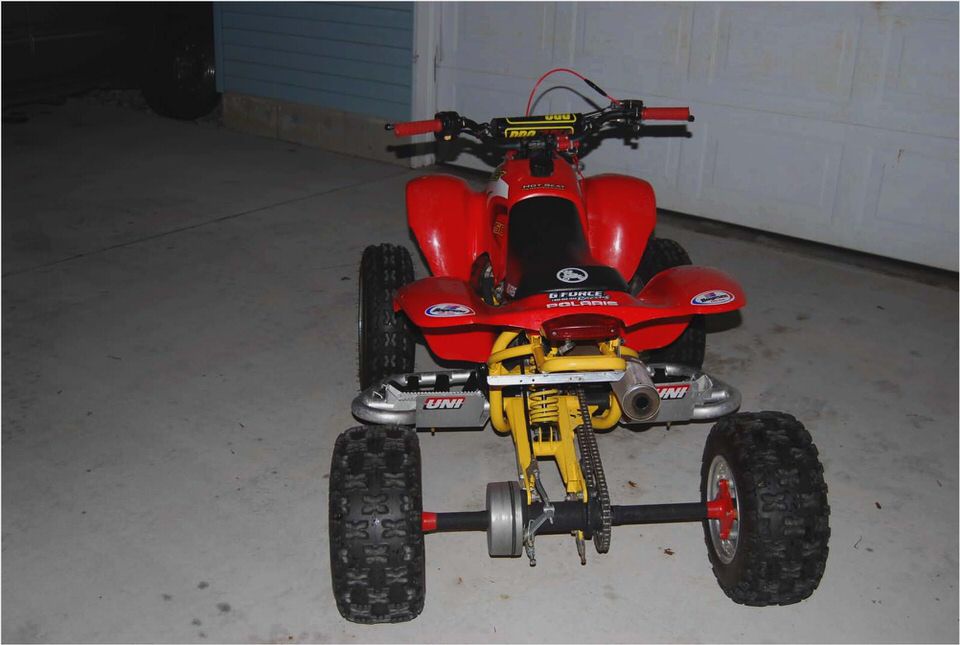 The brakes have little power and the foot pedal is too far forward, making it difficult to even find it at all. Fortunately this is the only ergonomic flaw we noted. The rest of the machine fit our 5'11" test rider very well, especially the tall bars and wide floorboards.
Independent rear suspension maximizes flex and traction in rough terrain. The rear rack on the 2013 Polaris XP 850 is good to carry up to 50 pounds. Agressive lines make the 2013 Polaris XP 850 stand out among the crowd.
Electronic Power Steering helped the Scrambler XP 850 at all speeds, though it felt a bit nervous while running on the top-end. The miniscule front rack can only carrly 25 pounds The chassis of the Scrambler XP 850 provides 12 inches of ground clearance.
A miniscule front rack built into the bodywork can hold up to 25 pounds of cargo while the small-profile rear rack is good for an additional 50 pounds. It's not much, but 75 pounds of capacity easily takes care of a cooler, spare fuel and some additional gear that might be typical on a sport-oriented adventure ride.
Polaris' Scrambler certainly looks cool thanks in part to its color-matched A-arms and front bumper. The hyper-aggressive styling was a bit much for our tester's personal tastes at first, but it quickly grew on us and looks even more impressive in person than it does on a computer screen. The handguards are a nice touch as well. But, does the Scrambler XP 850 really make sense? It's essentially the same as the Sportsman XP 850.
In comparing the LE models of each, the Sportsman has better rider protection, more rack capacity, closed storage, a handlebar-mounted third headlight, pre-installed winch and it costs $1400 less.
That's not to say the Scrambler doesn't have its place. It'll be a lot easier for GNCC racers or other 4WD competitors to take their quads straight to the starting line and rip off a win. Slipping between tight spots will be easier with the smaller bodywork, it's almost 30 pounds lighter and the Fox shocks are up for serious bashing.
It can also be great for the average rider who doesn't have a need for all the bells and whistles that come with big traditional sport-utes, but still want the power and 4WD performance. Either way, the Polaris Scrambler XP 850 H.O. EPS is a blast to ride.
The 2013 Polaris Scrambler XP 850 weighs 30 pounds less than the Sportsman XP 850 and has smaller bodywork, making it a sporty option for trail riders and racers alike.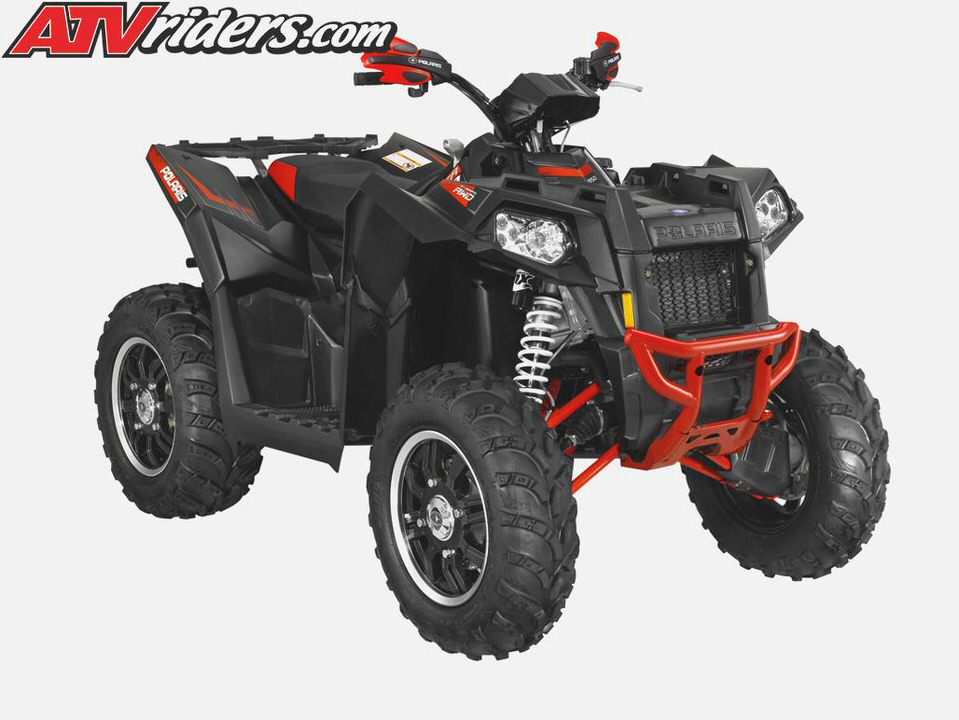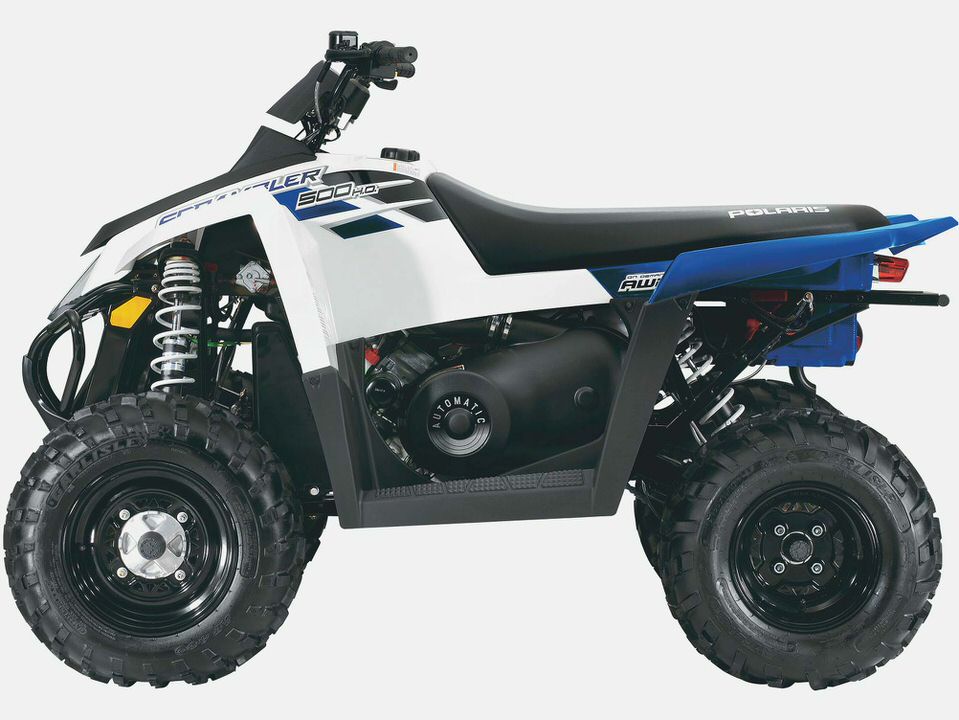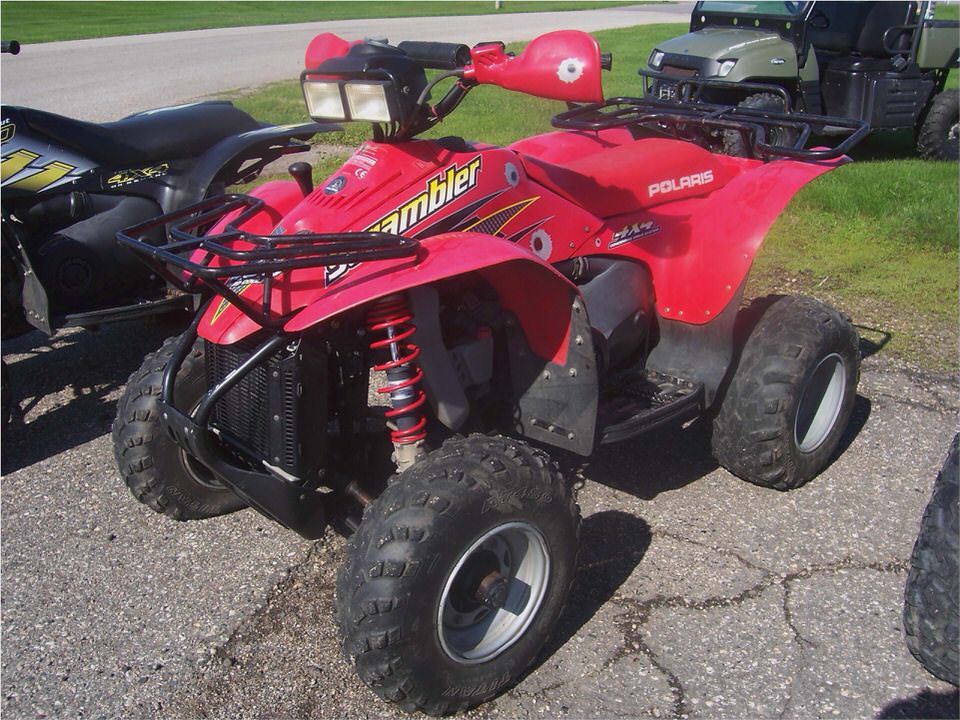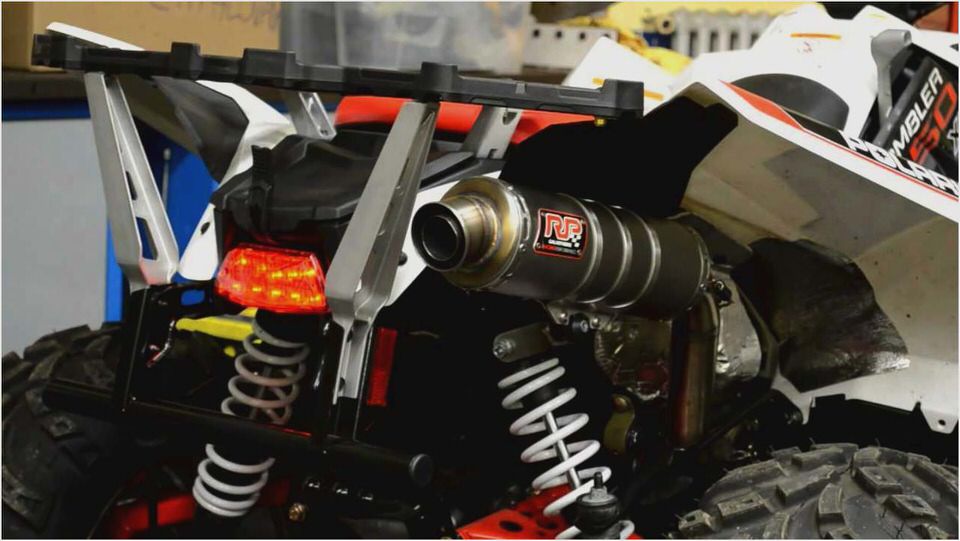 Specs On Polaris Trail Boss 325 Owners Guide Books
Wildcat review and comparison vs. Polaris Rzr XP900 – ArcticChat.com…
2005 Polaris 330 Specs eHow
2012 Polaris Sportsman Big Boss 6×6 800 ATV Preview
2013 Polaris Ranger XP 900 Review – Video