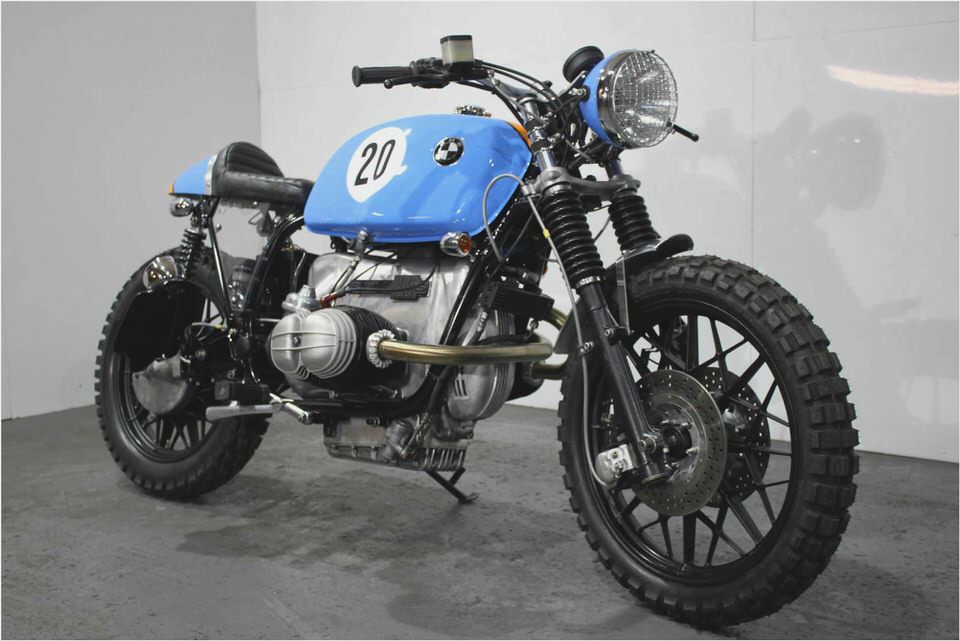 1984 BMW R100RT Final Edition FOR SALE
Posted by Joe Fedorka on 5/5/2008, 11:36 am
FOR SALE: 1984 BMW R100RT 'FINAL EDITION' Asking $5000.00 – MUST SELL – EMAIL TO jfedorka@gmail.com or call 651.592.1521 for more information or schedule a viewing.
A great ride for the serious "AIRHEAD" aficionado. Purchased with 30,000 miles on the odometer. Ridden a bit more than 1000 miles since restoration.
The bike did not show any signs of abuse at purchase, only neglect.
Purchased June 2007 for $3000.00. More than $2000.00 invested in parts and subcontracted services. Approximately 600 hours of research/study and wrench twisting to restore the bike to its current condition.
Most of the paint is original.
A retired toolmaker/machine builder did the restoration process.
A list of the parts and services (with pricing) used in the restoration is shown below. Suppliers are listed in hidden columns and can be provided.
Mileage Work Performed Cost
30000 Glass bead wheels $50.00
30000 Clear Powder Coat Wheels $200.00
30000 Remove Tires Bearings $47.00
30000 Metzler Lasertech Tires $253.72
30000 (2) Tubes (2) Spares $38.18
30000 Mount and Balance Wheels $40.50
30000 Front Wheel Bearings $39.66
30000 Stainless steel header pipes and crossover tubes $265.00
30000 Rear Wheel Bearings $39.66
30000 Valve Cover Gaskets $21.95
30000 Diode Board Kit $96.65
30000 Dust Cover $31.00
30000 Classic Boxer Charging Manual $26.50
30000 Wheel Bearing Seals $26.95
30000 Fairing Gasket Set $57.85
30000 Locktite Prism Glue for Fairing Gaskets $18.32
30000 Accessory Power Socket, Oil Filter Kit, Air Filter, Fuel Filters (2), Halogen Bulb $112.73
30000 Voltage Regulator, Diode Board Solid Mount Kit, $58.65
30000 Carb Cleaner $6.39
30000 Spark Plugs, Fork Oil, Gear Oil (2), Brake Fluid, Castrol 20W50, Electro -Seal Sealent $89.65
30000 Misc. Seals $20.95
30000 White Lithium Grease, Molycoat Cartridge, Grease Gun, Antiseize Compound, Hose Clamps for Fuel Lines, Fuel Line, Hose Clamps for Exhaust $98.89
30000 Wheel Bearing Greaser $24.00
30000 Oil Pressure Switch $21.98
30000 Kano Kroil Penetrating Oill $21.92
30000 Airhead Exhaust Nut Wrench $36.46
30000 Wheel Spacers and Misc. Gaskets $51.55
30000 Brake Light, Clutch Cable, Collar, Boot, Grommet $57.85
30000 Odyssey Dry Cell Battery $120.00
30000 Misc. Paint, Lubricants, Fluids, Cleaners $100.00
TOTAL COST $2,073.96
Plus I probably missed a few hundred dollars in misc. parts and service
In addition to parts and subcontracted services, the following work has been done during the restoration process:
• Wheels removed, glass beaded clear powder coated
• Bike was stripped down to the frame, most of which was repainted
• Installed and balanced new Metzler Lasertech tires.
• Installed and adjusted preload on front and rear wheel bearings
• All component parts were cleaned, repainted and waxed during reassembly
• Charging system rebuilt/rewired – Omega diode board with solid mounts
• New heavy duty voltage regulator installed
• Accessory 12V socket installed
• New Oddyssey Extreme dry cell battery installed. Can be stored for two years on a full charge without failing.
• Valves adjusted and new valve cover gaskets installed
• Carburetors cleaned and adjusted
• New spark plugs installed
• Complete tune up sequence performed from plug installation to carburetor balancing
• Replaced fuel lines and added aftermarket filters
• Gas tank epoxy coated inside – tank was flushed, cleaned and new internal filters installed
• Transmission and clutch splines cleaned and lubricated
• Brake lines drained, flushed and refilled with new fluid – brake pads are 80%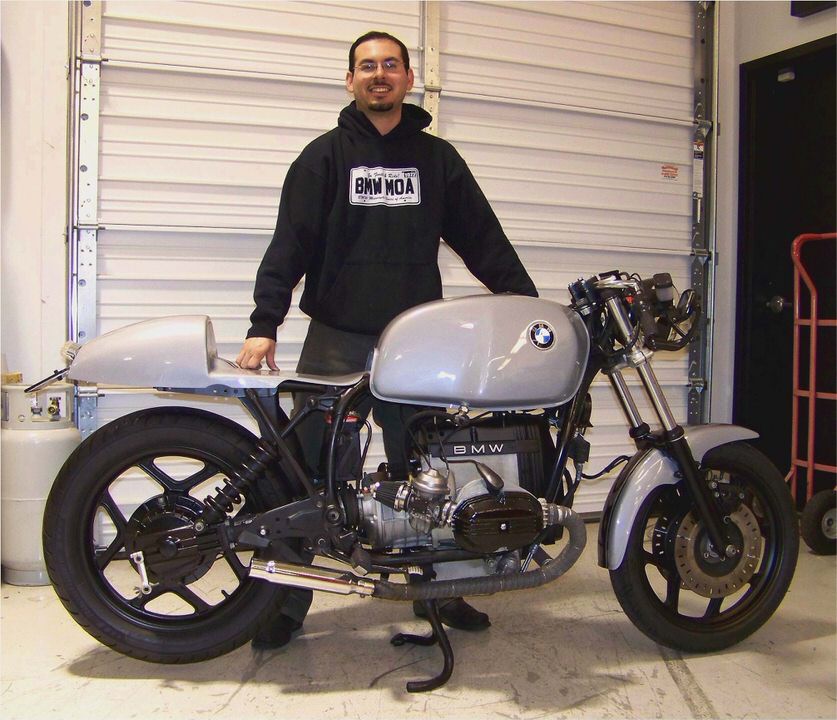 • Oil and filter changed
• Transmission, driveshaft final drive fluids replaced
• Swing arm bearings removed, cleaned, greased, replaced and adjusted
• Clutch adjusted
Following is a list of special tools (purchased and custom built) and documentation that go with the bike:
• Custom made spacers (2) for setting the preload on front and rear wheel bearings
• Finned exhaust nut wrench
• Classic Boxer Charging Manual by Rick Jones
• Home built manometer for balancing carbs
• Manuals and custom instruction folder for mechanical troubleshooting/repair/adjustment of major components. Explosion drawings, torque chart and part lists included (with dirty finger prints)
• Maintenance schedule
• 2008 BMW owners Anonymous Book
Following is a list of spare parts and materials that go with the bike:
• Spare halogen headlight bulb
• Wheel preload shims
• Wheel bearing lubrication tool
• Spring balance for adjusting wheel bearing preload
• Misc. bulbs
• Cotton dust cover
• Replacement clutch cable
• Fork oil
• Cleaners, wax. Lubricants and Misc.
Following is a list of items that need done to make the bike 100% mechanically electrically complete (I ran out of time):
• Oil change (last changed fall of 2007 prior to winter storage)
• Front turn signals do not work – repair
• Horns do not work – repair
• Replace front fork oil – in stock
• Replace final drive shaft oil seal
• Redo tune up to improve engine response
Exceptions:
• Minor damage to fairing and left side mirror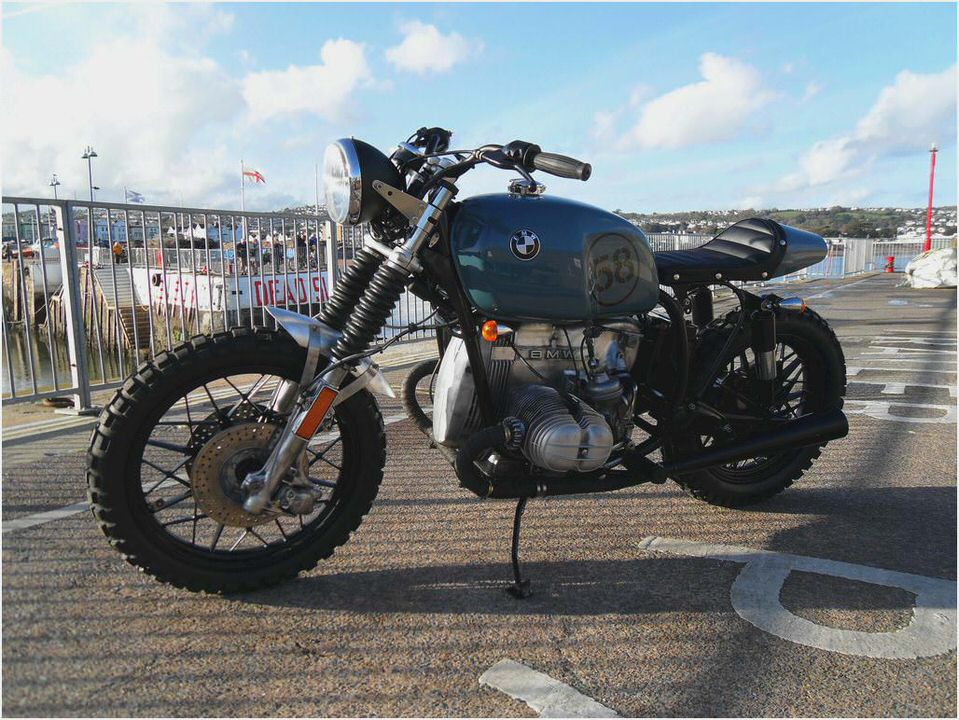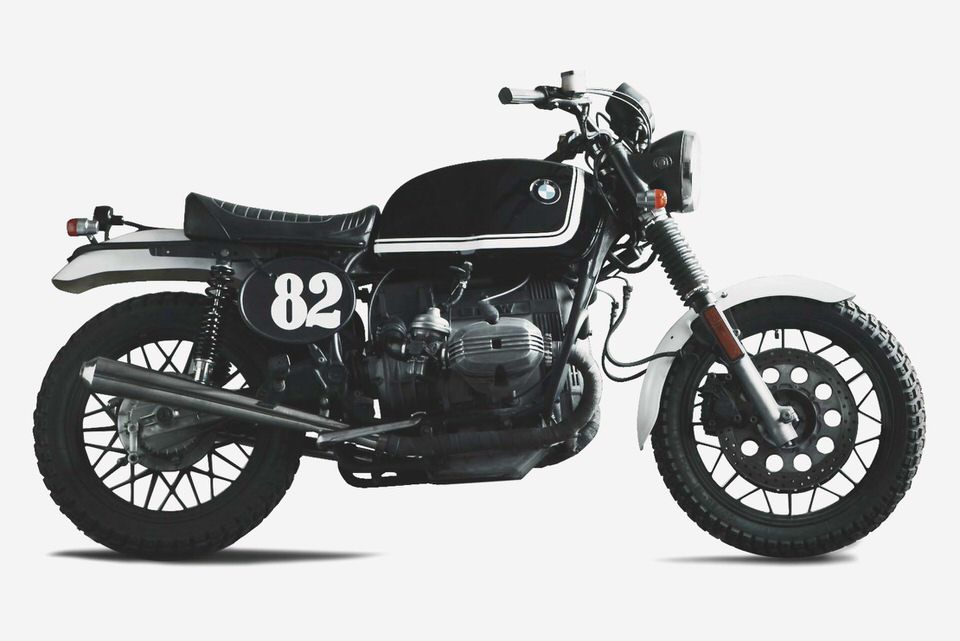 BMW 1200 ST and 1200 RT Reviews
NEW Intank EFI Fuel Pump BMW G650 Xchallenge 2006 2007 eBay
BMW 2004 645Ci Specifications eHow
Renault F1 – Wikicars
Timberwoof-s BMW R1100GS Page