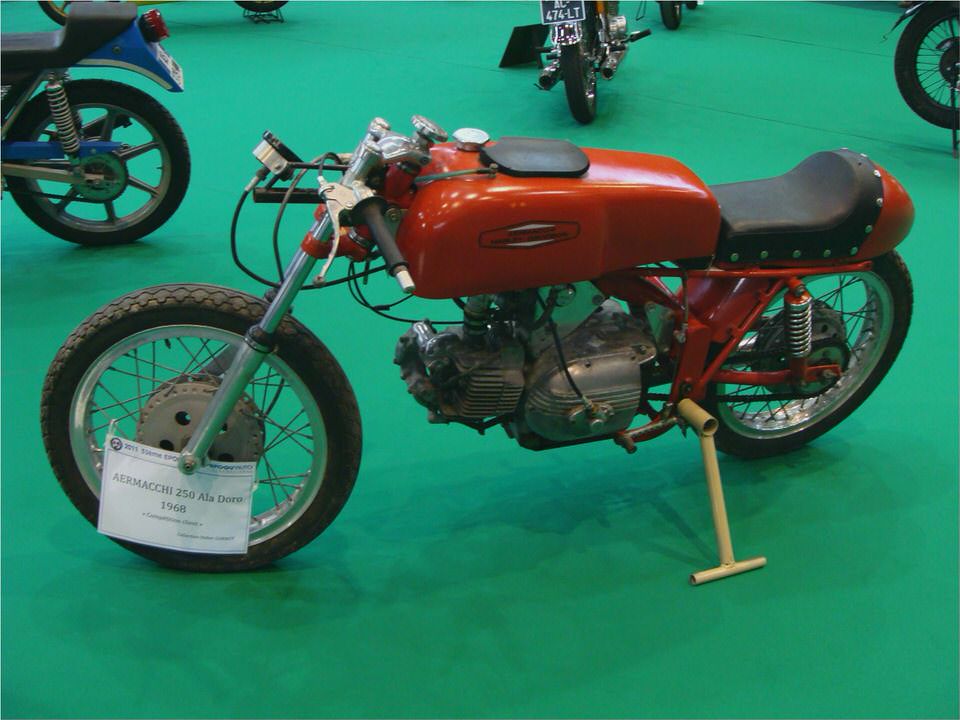 The Other Harley
One exhaust port, two headers
"Do you have a Harley?" The question inevitably comes up, usually the second or third after "Do you have a motorcycle?" when a non-rider sees me carrying a helmet or discovers I ride. And it's usually followed by some horror story about Uncle Ted getting killed or maimed on his Indian back in '56. The whole Harley-Davidson "lifestyle" thing escapes me, but some of the Motor Company's machinery definitely gets my attention, like the early K models, the XLCH, and the XR1000.
Even more interesting to this pasta-bike lover are those '60s and '70s Harleys that are attractive, oil-tight, relatively lightweight, and high-revving, raced in the '70s by icons Cal Rayborn and Mark Brelsford. And they are still winning vintage races when ridden by the likes of Dave Roper. These Harley-Davidsons were assembled by beefy Midwestern hands in the heartland, Varese, Italy.
Of course I am talking about Aermacchi Harleys (Sprints), the fruits of Harley's ownership of the Italian motorcycle maker, spun off from aircraft manufacturer Aeronautica Macchi (now called Alenia Aermacchi). They were assembled in Varese and sold in Harley dealerships in the U.S. and Europe, and achieved success in flat track and road racing.
Harley bought a 50 percent stake in the company in 1960, purchased the remaining 50 percent in 1974, and then sold it all in 1978 to the Castiglioni brothers, who formed Cagiva with the factory and tooling. The lightest and best-looking models were early and still showed their Italian DNA, but as Harley's design influence became more apparent, the bikes got heavier, clunkier and more, well, Harley looking. But hey, at least they got electric starters!
Knoxville's George Brown picked up a beautiful 350SS model at the Daytona auction in March, and it's probably cleaner and shinier than when it rolled off the production line in 1973. The paint and metal finishes are near perfect, and the PO (previous owner) added Excel alloy rims and a custom points cover. But otherwise it is stock, with the characteristic lay-down single cylinder and peanut-shaped tank sporting red, white, and blue tank stripes and "AMF Harley-Davidson" decals.
But the LaFranconi mufflers betray its Italian heritage, as do the CEV headlight, taillight, and switchgear. The chrome exhaust header at the bottom of the cylinder head splits, allowing symmetrical dual exhausts for a balanced look, even if they are probably heavier than a single, larger muffler.
The first Aermacchi model to come to the U.S. badged as a Harley was the 1961 Sprint C "Wisconsin," for Harley's home state. With a name like Wisconsin, it had to be sexy, or something. The Sprint C was a 250cc single, with an organic, compound-curved tank and deep, full-coverage fenders.
The model in Italy was sold as the Ala Bianco (white wing) touring model. Until 1972, the frames had no downtubes running under the motor, the horizontal cylinder floating in air. But in 1973 Harley added two conventional frame tubes under the motor, which made the motor look undersized for the frame, and the elegant look was gone.
A succession of Sprint C and Sprint H (scrambler) models (later SS and SX, respectively) continued as 250s and then 350s until 1974, when they were phased out in favor of Aermacchi's two-stroke models like the Rapido.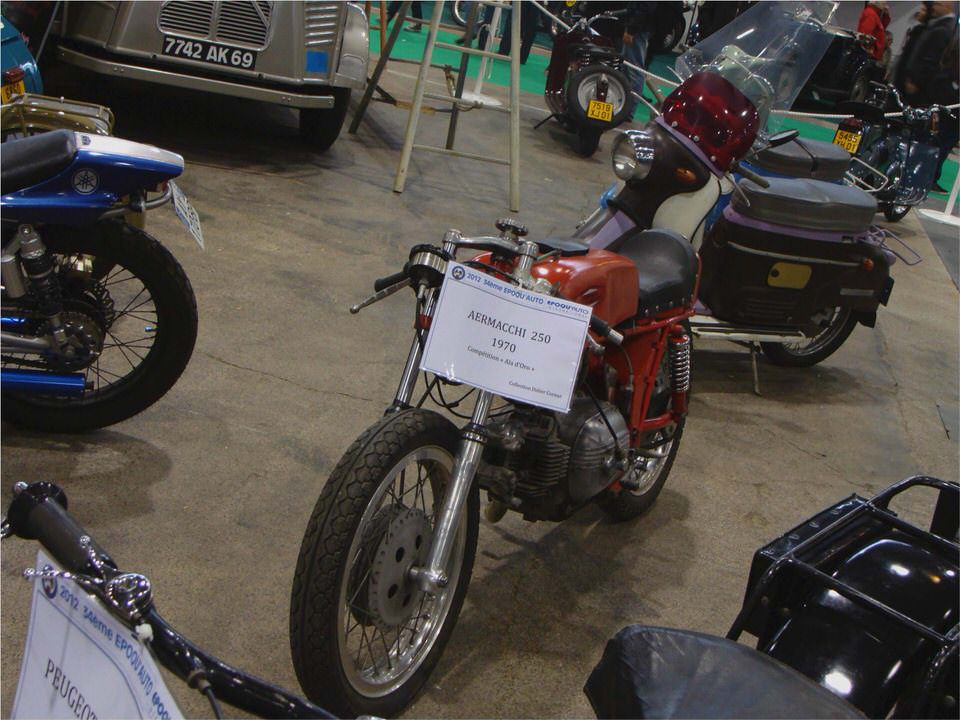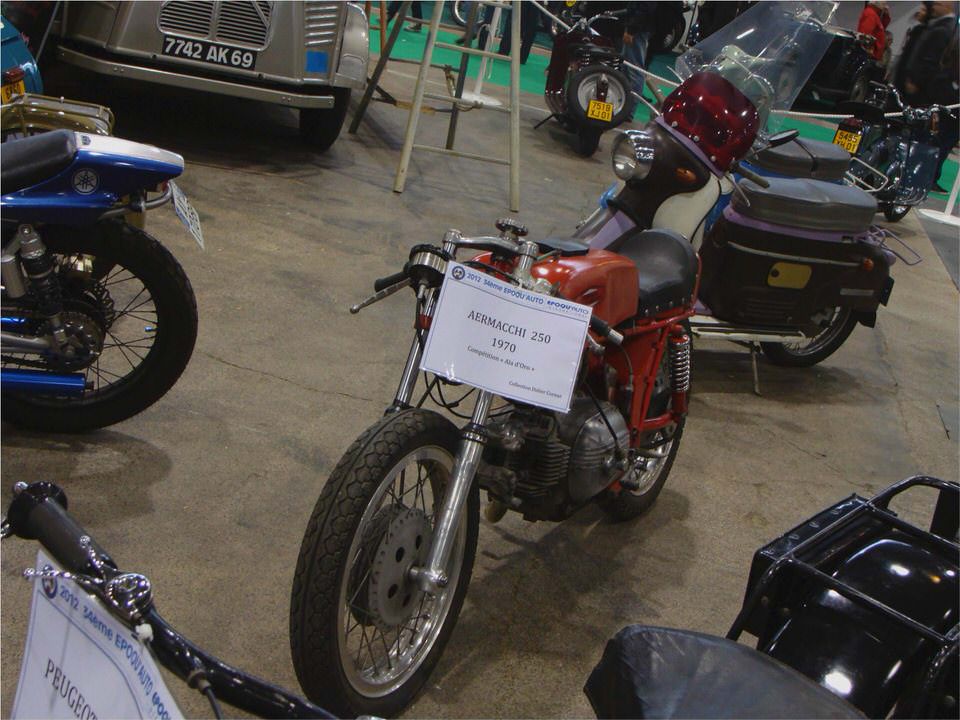 Some of the most elegant and pretty Aemacchis were the Ala Verde (green wing), Ala Rosso (red wing), and racing Ala d'Oro (gold wing) models. On some Ala Verde bikes the fuel tank almost appears to be installed backwards, but the tank shape and overall scale are beautifully Italian. There's no mistaking the slim Ala d'Oro for Mr.
Honda's later Goldwing. The race models are still pulling some serious money at auction: at MidAmerica's January auction in Las Vegas, a 1963 CRTT 250 road racer sold for $14,000, and an Ala d'Oro 350 didn't meet reserve with a $9,500 bid.
Time Warp Vintage Motorcycle Club "remote member" Dave Roper of New York races two Aermacchis, a 250 and a 350, in AHRMA and other vintage events, and wins. The 250 was built up from parts, and the other, an ERTT 350, was a 1970 Harley factory racer; in fact it was the last Sprint the factory raced. It was ridden by Cal Rayborn at Daytona, Loudon, and Kent, Washington; and by Mark Brelsford at Talladega, and still sports the factory racing orange, white, and black colors.
The sole American TT race winner on the Isle of Man, Dave is currently fifth in AHRMA's 250GP class and third in 350GP.
Back to the inevitable question: For a brief period I could say "Why yes, I do own a Harley," and someday I'll be able to say it again. A few years ago I took a non-running SS350 in trade for some parts and work, with the intention of restoring it. After researching the spectrum of Aermacchi four-stroke singles, I decided that I would rather climb this new learning curve with one of the earlier models, or maybe a European-market bike.
It would make a nice alternative to a finicky Ducati single or a sheet-metal-fracturing Yamaha SR500. I sold the SS, and continue to scour swap meets looking for that $400 barn-fresh Ala Verde, but so far they've been as rare as $50 Gustaf Stickley chairs at garage sales.
Fred Sahms is a curmudgeonly Luddite who has been soiling his fingernails with old motorcycles for 25-plus years. His garage is located somewhere in North Knoxville. Drop him a line at fred(at)fredsgarage(dot)net.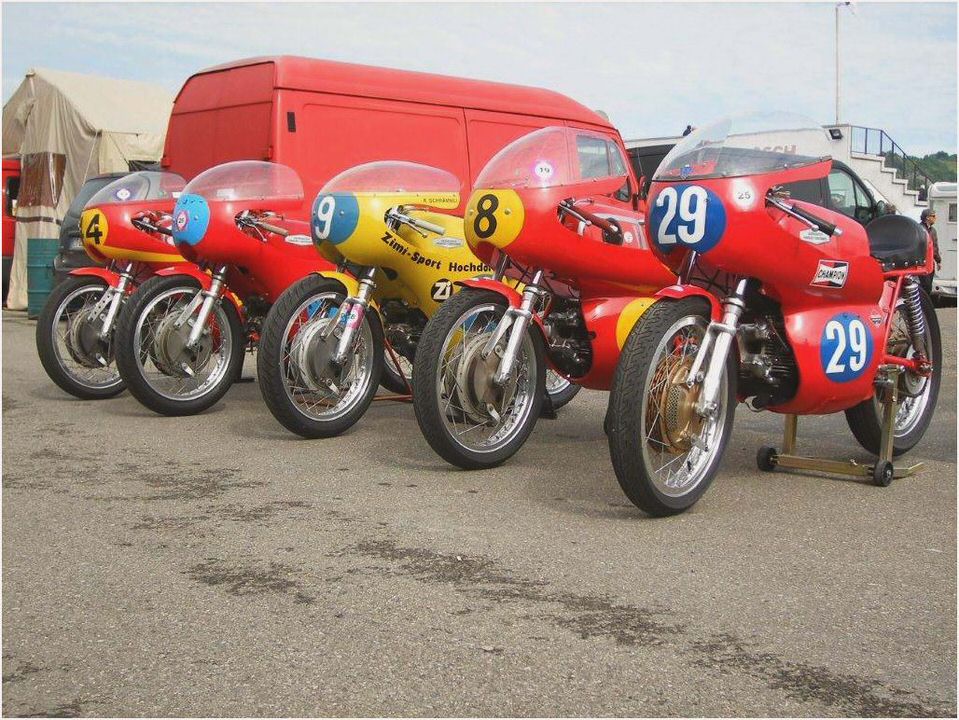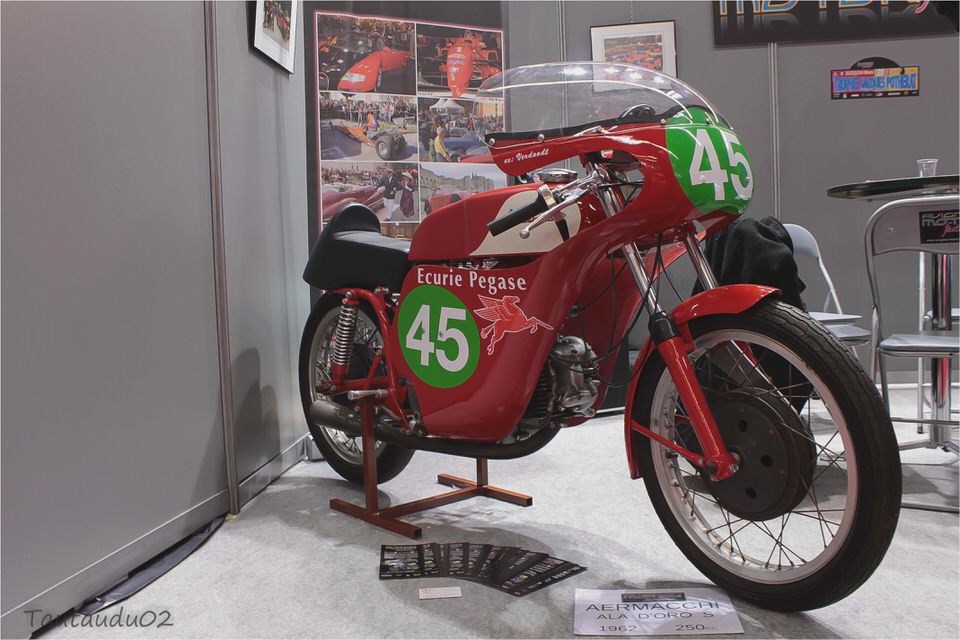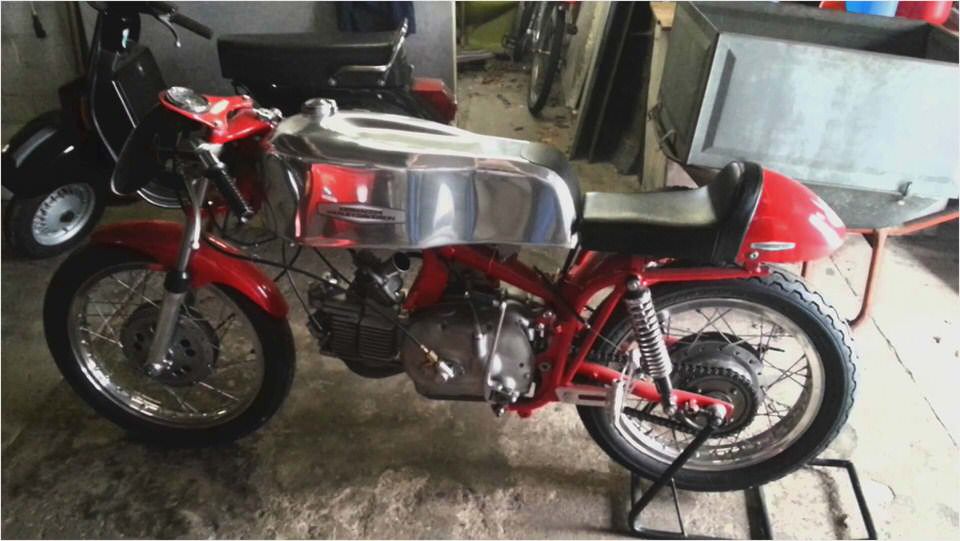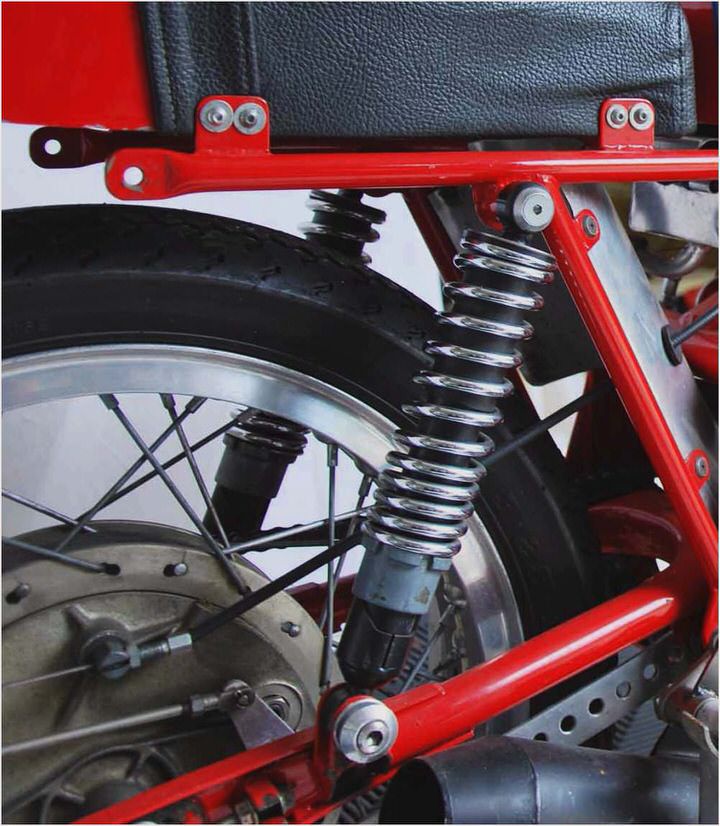 1967 Aermacchi 250 Sprint – Paul BrodieFlashback Fabrications Ltd.
1968 Aermacchi/HD SS250 Sprint (Ala Verde) only 2 miles! chasingmotorcy…
Harley Davidson Sprint: The Spaghetti Hoglet
Aermacchi Grand Prix Racer Restored Motorcycle
AGV Backmarker: Poking around the Harley-Davidson Museum