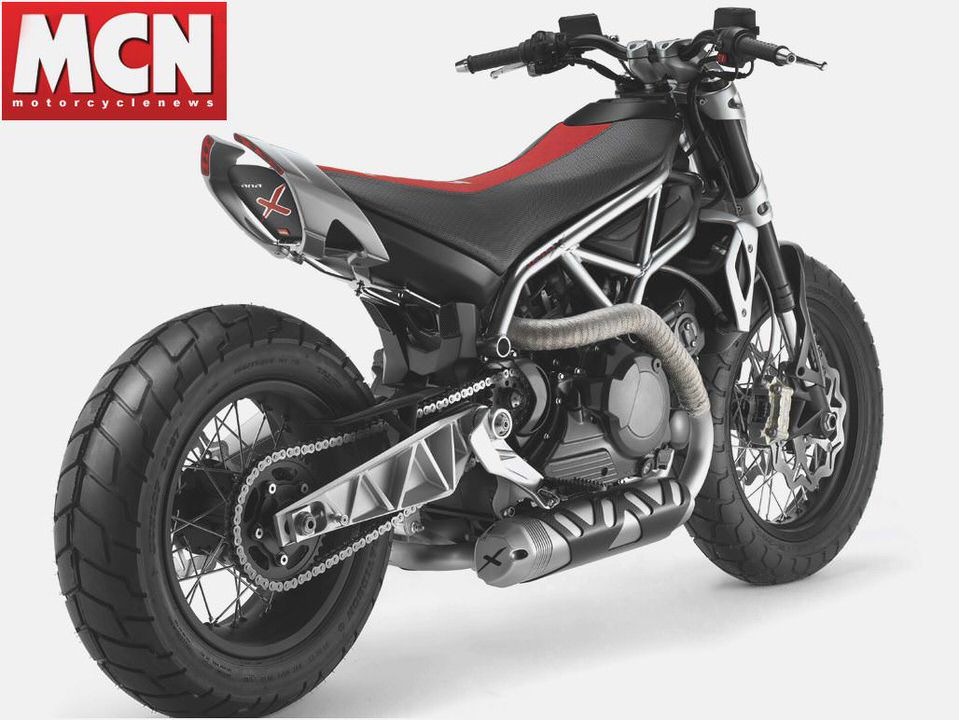 True Purpose of the Kawasaki ER-6n Motorcycle
Fun. Fun. Fun. Yes, the keyword at the press launch of the 2009 Kawasaki ER-6n was, you've guessed it, 'fun'. It's a word you hear a lot in relation to bikes and, together with 'excitement,' these are the concepts that get bike marketing departments' juices flowing.
And, face it, no matter what sort of bikes we ride; we want to have some fun, otherwise, why would we be risking our necks every time we hit the starter button?
Kawasaki Heavy Industries launched its ER-6n three years ago, hoping that the 650cc parallel twin engine naked would appeal to as wide a range of potential customers as possible. It turns out that KHI had a decent selling bike on its hands all right, but, three years down the line. Kawasaki wanted to re-style the bike.
Explicitly, Kawasaki wanted to make it more 'aggressive, muscular, masculine', and try to tempt fun-seekers of a younger vintage.
So, while the style department of the Akasahi firm got busy making the lines of the bike more sporty and trimming its bulges, the engine and chassis departments checked out the feedback from the customers. Having read it, they promptly clocked out early for the local noodle 'n' Asahi bar. In terms of the concept of the bike – fun, remember? The customers didn't want many changes.
So they didn't get any and the parallel twin engine which also powers, versus and ER-6f has the same engine internals as the previous model and the wheelbase and chassis are, as near as admit, the same.
To be fair, the swinging arm is now D-shaped and marginally stiffer, but the changes made to the new model are, in the main, cosmetic. It's claimed that this model's engine revs a little quicker than the previous one thanks to changes in the fuel map and ignition timing and the fork damping is a tad firmer, but it would take a back-to-back riding to verify these slight claims.
Full of purpose
Frankly, this is all academic. The bike looks, well, how would you describe it? Funky? Quirky? Quirky in a pretty sort of way?
The tall, stacked headlight unit, sloping front end and distinctive rear shock mount all get nods of approval from most quarters. Overall, the bike looks leaner and more purposeful and. while the under slung exhaust might not emit the raunchiest note ever to pierce the air, it has a surprisingly raucous tone at higher revs.
But we're straying from the point here, are we not? And the point, to repeat it for the nth time, is fun. Is the ER-6n capable of generating ton tromping its punchy and compact 72hp lump, low seat and user-friendly chassis?
Here's the thing. Majorca was unseasonably damp on the press launch, which is to say that the polished and pine-resin coated roads around the Serra de Tramuntana mountains near Fornalutx really weren't at their most grippe. And, when an Italian journalist binned bike early doors, anyone would be forgiven for feeling less than super-confident about throwing a bike through tight hairpins.
But it's here, on the blind corners and variable road surfaces, that the ER-6n showed its hand. Its soft suspension and more than decent OE Dunlop Road smart tires combine to help your confidence, even in these nerve-jangling conditions. Which is a very useful trait for a bike designed for newcomers and old hands alike?
So, as confidence in tires, fork and brakes grows, will that hitherto-elusive fun factor kick in? Slowly, the roads started to dry and the ride around the spectacular views and hairpin-rich Tarmac west from Banyalbufar revealed another side of the ER-6n. Now, with confidence higher, you could hang on to the gears for longer and push on a little bit more, revealing a flexible engine which really starts to kick on from 8,000rpm till the limiter calls 'Enough!' with 11,000rpm showing on the new digital tacho.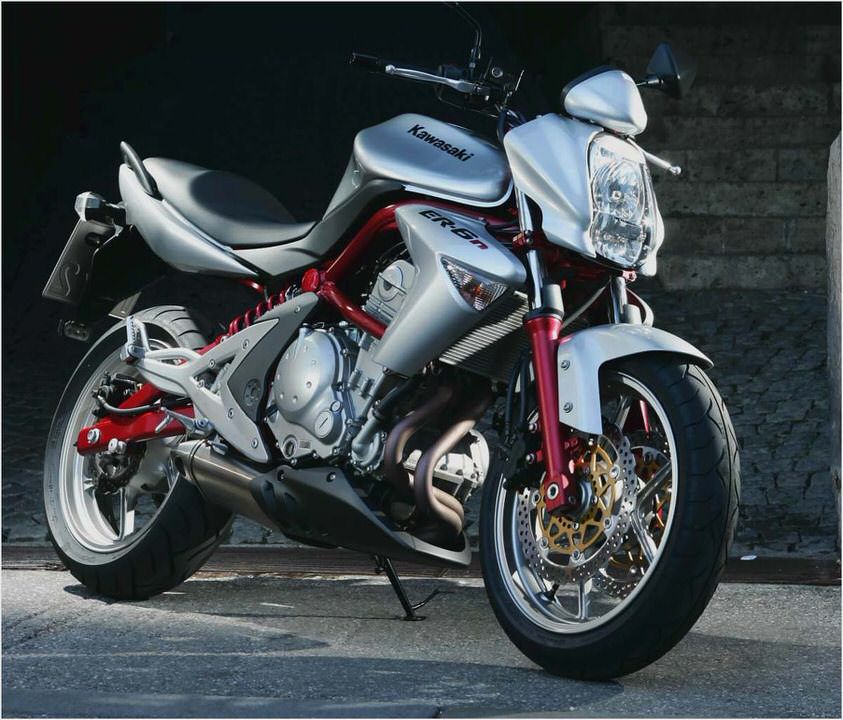 Damp but fun
There were still damp patches on the road and some of the corners were unpleasantly tight but the soft front end and Road smart tire combination worked well. It doesn't exactly enable MotoGP-style trail braking into bends, but there was enough feel for things not to get too scary. True, braking hard in a straight line saw the fork use a lot of its travel in a short time and, if I had had the option, I would have added a bit of rebound damping but. I was having too much time to care.
Riding into corners too fast, holding onto the lever pumping the Nissin master cylinder and Tokico twin-pot calipers for wee bit too long, taking terrible liberties with the front tire and then accelerating hard to the next too-tight bend. Was I having fun yet? Oh yes.
Heading for another of the countless bends, three riders on liter bikes tiptoed towards us out of a damp, shady corner. Did I feel jealous? Not for a nanosecond.
Not for all the Estrella Damm and 100 euro notes on Mallorca would I have swapped bikes with them.
So, as per the stated design intention, the ER-6n does indeed deliver fun in doses to suit every rider. For more experienced riders, the confidence engendered by the bike's softie's chassis and flexible, punchy engine means you feel you can get a tramp on without fun' tipping over into white knuckle terror ride'.
If I have a criticism it's that the fork could do with a bit of adjustability (there's not even preload adjustment) and the brakes could do with a title bit more bite. Is it radically different from the previous model? Not at all. But if you own an ER-6n, you don't need me to tell you what a nifty wee chuck-about bike it is.
If you were contemplating buying one but didn't like the styling of the old model, then it's well worth a test ride. If Kawasaki was bold enough it could sell the ER-6 with an advert that read Fun – or your money back.' They'd sell them by the container load.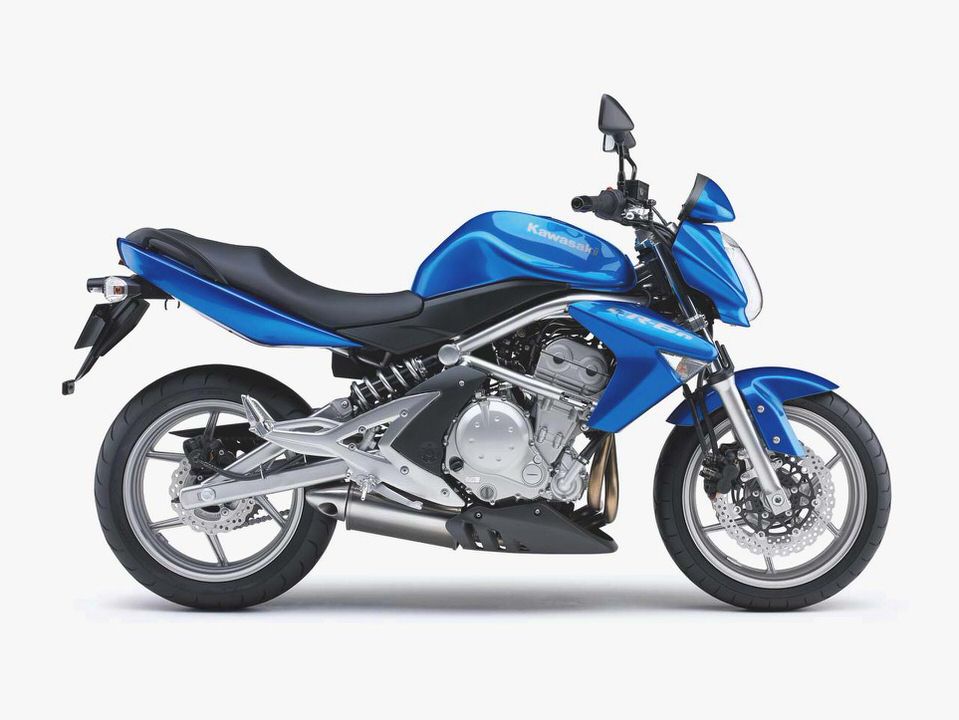 Kawasaki Ninja 300R Review YouMotorcycle
2012 Kawasaki Vulcan 900 Custom Review
MD Double-Take: 2014 Kawasaki Versys (With Dirck's Rebuttal) …
2011 Kawasaki KLX 250S
Top fours: 4. Ariel Square Four-News & Reviews-Motorcycle Trader