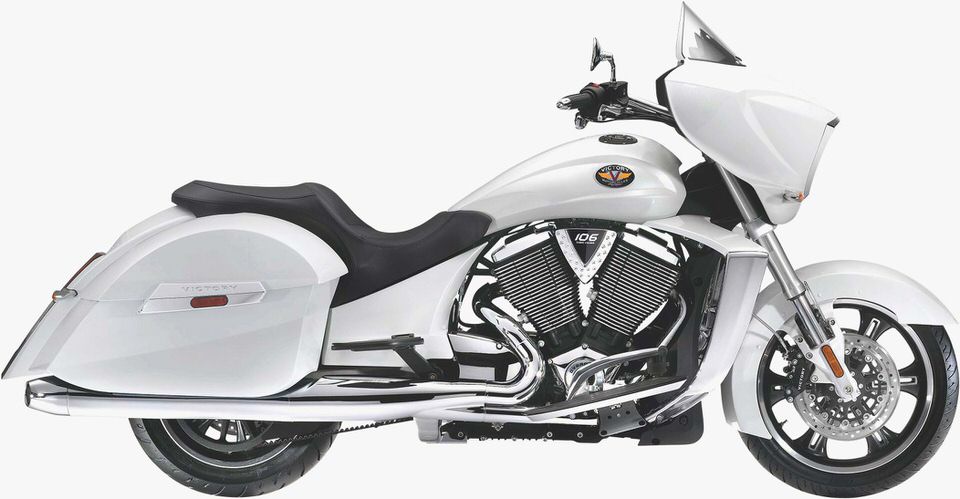 Victory Cross Country – Long-Term Wrap-Up Gone, but not forgotten.
It was with mixed emotions that we bid farewell to our long-term Cross Country. We miss the big white bagger's days-on-end comfort, the stonk and thunder of its 106-inch V-Twin, the amazing backroad agility it offered for such a big lump, and the steamer-trunk capacity of its three-piece baggage (which included the optional $1749.99 Lock Ride Trunk).
On the other hand, we didn't get all misty-eyed over the departure of the Victory 's straight-line nervousness, awkward low-speed balancing act, car-crash gearshifting and saddlebag lids that clunk and rattle like someone drop-kicking empty bleach bottles. But, as we emphasized in an earlier update, the bike does so many other things so very well that we loved riding it anyway, despite those annoyances.
Although as delivered, the XC (the preferred short-speak for Cross Country, according to Victory forums) is a quite capable over-the-road bagger, we bumped up its touring and comfort quotients a notch or three with the aforementioned trunk, along with a few of Victory's other accessories: a taller windshield (reduced from $349.99 to $299.99); fork-mounted wind deflectors ($299.99); and, for colder rides, vinyl lower close-outs ($99.99) that can be Velcroed to the Vic's stylish forged highway bars in just a few minutes.
We also had a pair of the company's accessory slip-on mufflers, um, "slipped on" ($699.99 plus $250 for labor that included a mandatory one-time EFI remap). They amplified the V-Twin's exhaust boom but had no such effect on full-throttle horsepower and torque outputs throughout the entire rpm range. What those mods did do, however, was exaggerate a part-throttle lean surge at cruising speeds and cause an occasional exhaust afterfire (the correct term for what usually is called a backfire) between shifts.
To resolve those issues, we went to Lloydz Motorworkz ( www.lloydz.com ), specialists in Victory performance equipment, for one of its Gen. 3 Fuel Controllers (VFC-III; $264.99) and adjustable Idle Air Control Valves (IAV; $77.00). Installation of both components took about an hour and a half, yielding results that were well worth the effort.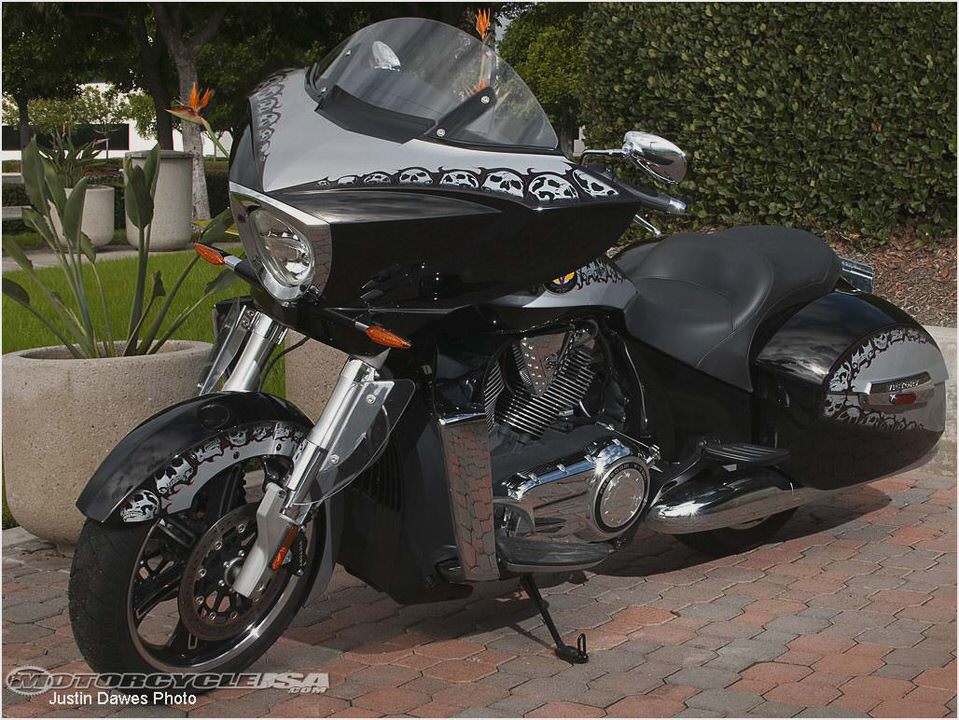 Like the mufflers, the Fuel Controller did nothing for peak torque and horsepower, but it richened the mixture in the engine's several too-lean spots enough to completely eliminate the surge. The Controller's fuel corrections also let the engine lug much more smoothly and willingly, especially down between 1500 and 2500 rpm, without affecting fuel mileage one way or the other. A little fiddling with the Idle Air Valve's adjustment knob did away with the afterfiring.
By the time the odometer rolled past our target mileage, 10,000, we regretted having to return the Cross Country . From the time the bike first joined our long-term fleet to the final mile, it provided us with more than a year of fun, pleasurable cruising. On extended rides, the plush seat, spread-out ergonomics, superb ride and excellent weather protection allowed riders to end every full day in the saddle free of fatigue, ready for whatever the evening might hold. Passengers had equal praise for the XC's pillion accommodations, giving their part of the seat high marks for all-day comfort.
Commuting and day rides on the Cross Country were just as enjoyable. The bike thrums along the road effortlessly, able to complete most passes quickly without the need for a downshift. And it handles curves as though born on the backroads, no matter if it's just gently arcing through turns at a 
casual pace or ridden with a measure
 of catch-me-if-you-can aggression.
So, what we've learned during our 10,000-plus-mile fling with the Cross Country is that Victory has a very good motorcycle here that just needs a little more fine-tuning. With one more thoughtful pass through the refinement machine, it could be a great motorcycle.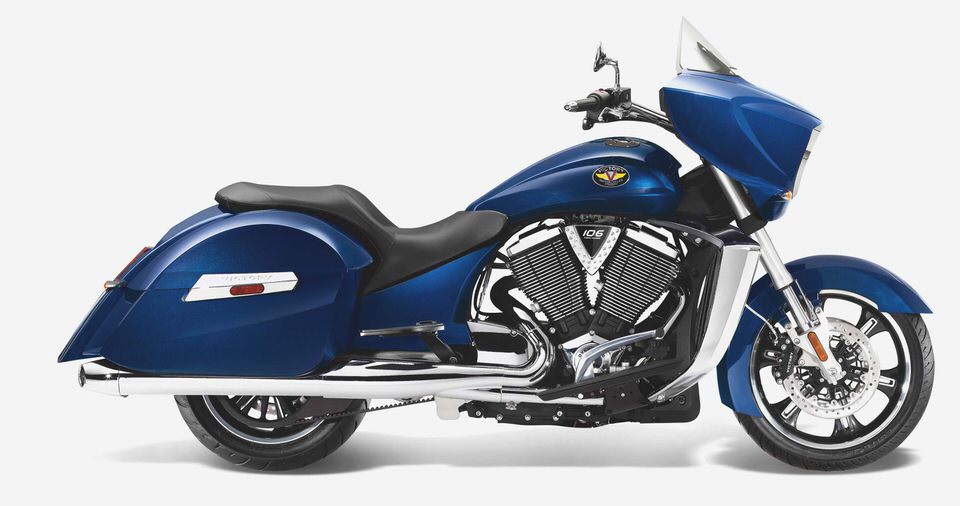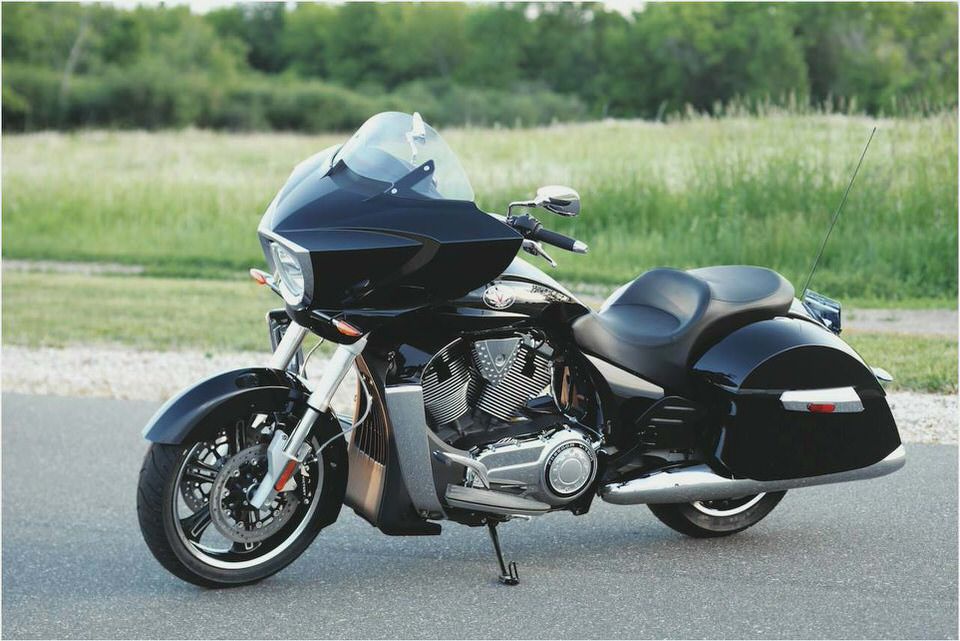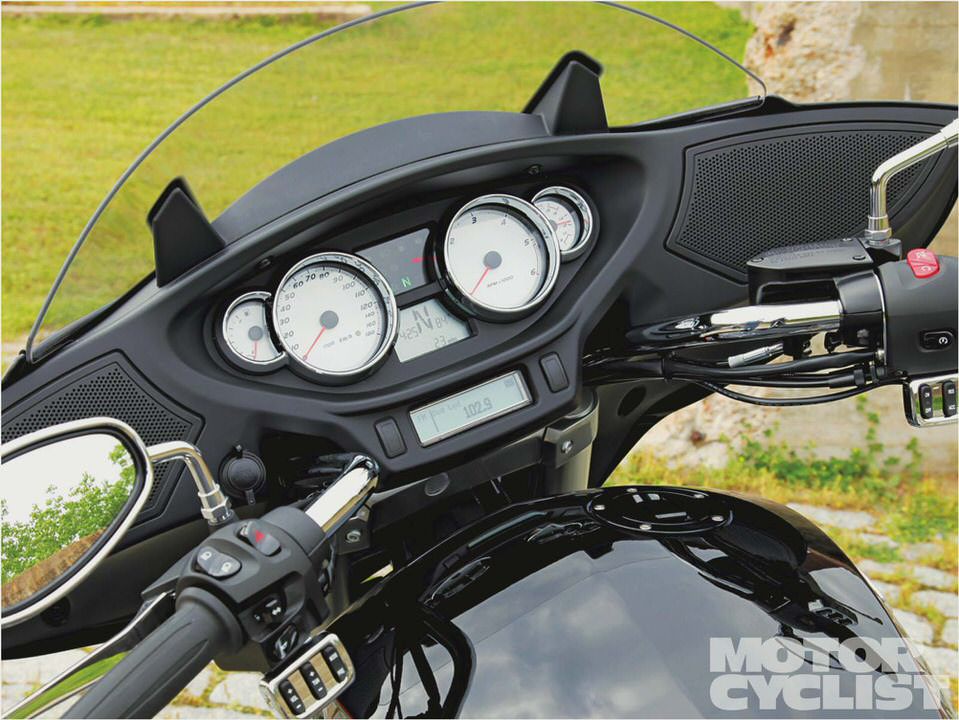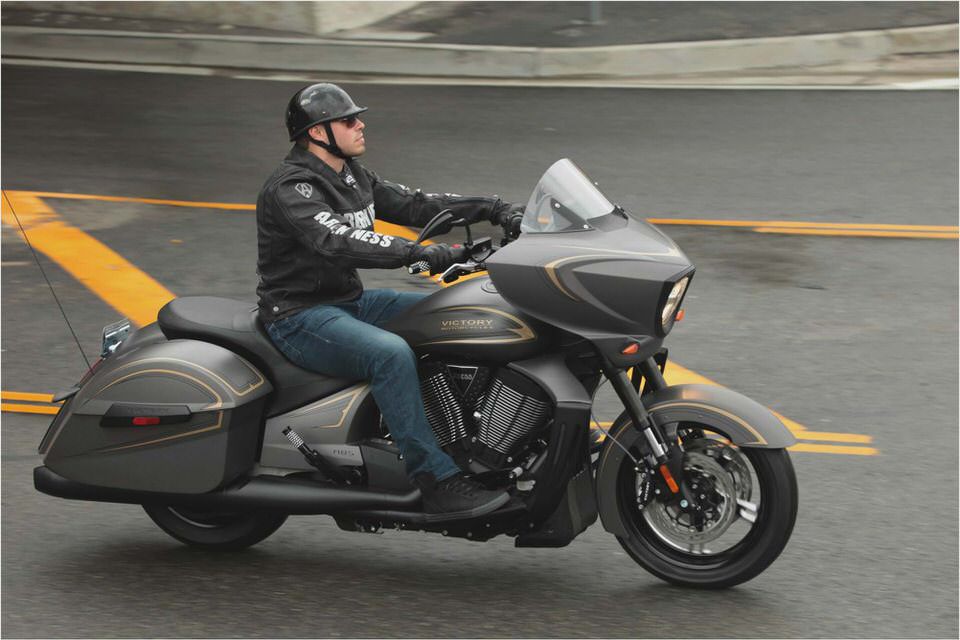 2014 Victory Vision Tour Specs and Review 2013 2014 Motorcycle Review and News
Victory Vegas Jackpot Road Test from Kirk at phoenixbikers.com
2001 Victory V92C – Motorcycle USA
2008 Victory Vision Tour and Street: MD First Ride …
2009 Victory Vegas 8-ball