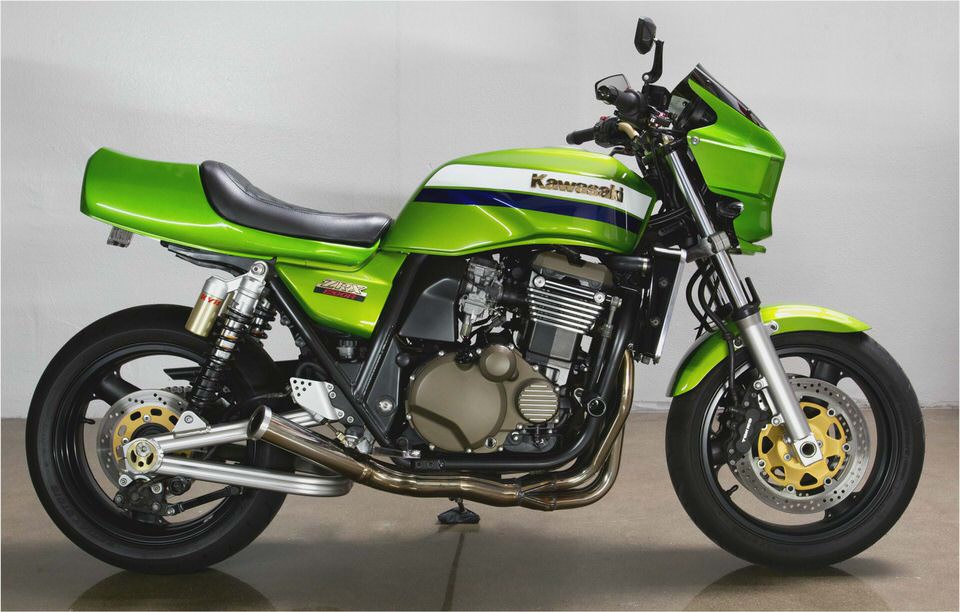 zrxrider's Blog
ZRX Hooliganism
"The Kawasaki ZRX [1100 and 1200] combines the character and looks of factory Superbikes of the early '80s with modern performance and incredible torque. Adding to the appeal is a great price that made this Kawasaki a Consumers Digest "Best Buy" and provided the most "Bang for the Buck" in Motorcyclist magazine. With its striking green paint, tubular bridged aluminum alloy swingarm and four-into-one exhaust, the ZRX's appearance immediately brings back memories of the KZ1000R Eddie Lawson Replica. The big engine, based on the mighty Kawasaki Ninja® ZX-11 powerplant, remains exposed as the ZRX is devoid of engine-hiding bodywork." -Kawasaki.com
I became acquainted with the Kawasaki ZRX several years ago while visiting a friend in California. He invited me on a ride that some of the ZRX Owner's Association (ZRXOA at http://www.zrxoa.org ) members had organized in Vegas. But I needed a bike if I was going to go!
I hadn't owned a motorcycle in quite a while. My last bike was a Honda Magna V45 from back in the early 80s… But I really wanted to go, so I started calling around to motorcycle rental shops in Vegas to find something. Unfortunately, the only bike I could find that I thought might keep up with the pace of the ZRX was a Harley Davidson V-Rod. Almost all rentals were for HD's and the few sportbikes they offered were beyond my price range.
The V-Rod turned out to be surprisingly quick, but I still felt like I was riding a couch with the feet forward, laid-back ergonomics (i've always referred to HD's  like that). But I wasa really impressed with the ZRX and my buddy let me ride his for awhile. From that moment, I was hooked.
Within a week or two after returning home to Virginia from that ride, I bought myself a 2001 ZRX-1200r
from one of the members of the ZRXOA was selling. It only had 1,200 miles on it, looked new and already had a few modifications (called "Mods") on it. Most of the mods were in the appearance with a couple of performance mods, like a Muzzy header,  KN carberator air pods instead of the stock air box and a carburator jet kit to support the added HP.
Since buying it, I've made several other mods to it. Most recently, I installed a slipper clutch made by one of the ZRXOA members. That is a great mod and eliminates the rear wheel from skipping around on you as you downshift to lower gears while setting up for a turn.
Emmylean 1999 ZRX1100 Track Bike
Anyway, a few years later I had the opportunity to get myself another ZRX that was being sold by a ZRXOA member who had to unload his 1999 ZRX-1100. He had been using this bike on the track and, since I didn't feel all that comfortable taking my pretty 1200  onto the track, I thought this would be a good solution, particularly when the price was so darn good for it. I couldn't pass it up!

So now I'm the proud owner of two ZRX's.
The 1100 has a long list of mods to it and actually makes more HP than my 1200.
ZRX1100 Mod List
I dyno'd my 1200 at one of our annual rallies (near Blairsville, Ga) and she made 130 HP. The previous owner of the 1100 dyno'd it at 145 HP and there is a very noticable difference in the two bikes. The track bike looks and sounds like a race bike and pulls much harder than the 1200 (which isn't a slouch by any means!). The torques of both bike's is something to be experienced! I've had the 1200 up to 155 (indicated) and still had room for a bit more.
As the 1100 doesn't have a speedo (only a tach), I can't say what her top end is, but I'm sure it's somewhere above.
As far as the handling of the ZRX goes, up to the point of riding one, I had never been on a well handling bike. Bikes I had owned previously were horrible when it came to twisties and I had my fair share of road rash as a result. The ZRX on the other hand was something entirely different and a welcomed experience- despite her size and weight.
The ZRX is an all-round great bike. It looks intimidating, has incredible torque and speed, its comfortable ergonomics are much better than a typical sportbike (particularly for us older guys), they are much less of a hassle to work on (due to their naked styling)  and they handle well. What more could you ask for in a bike?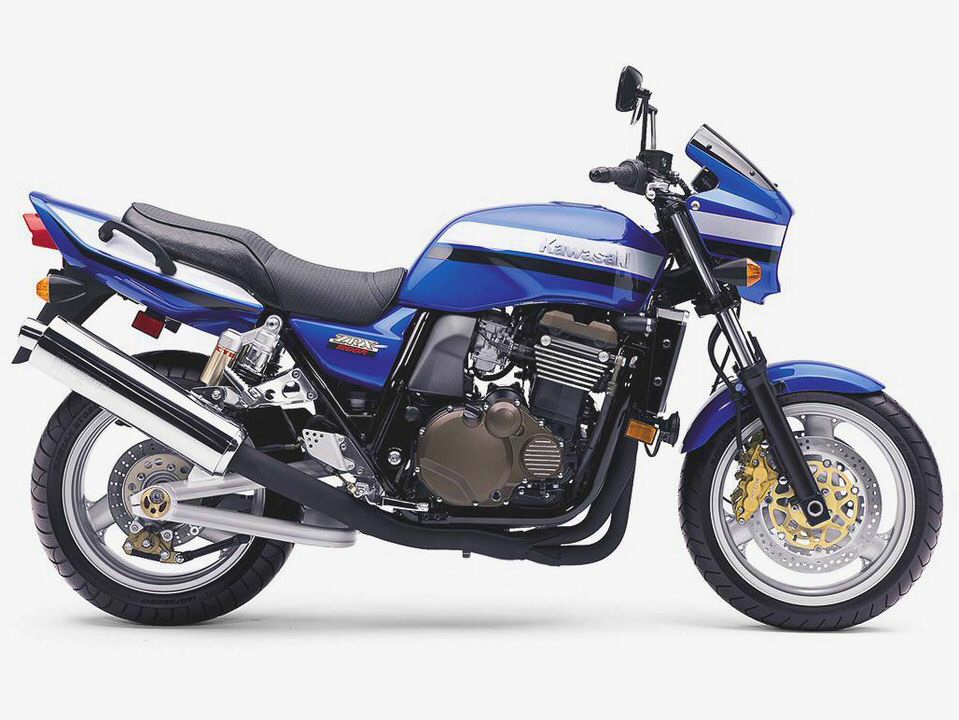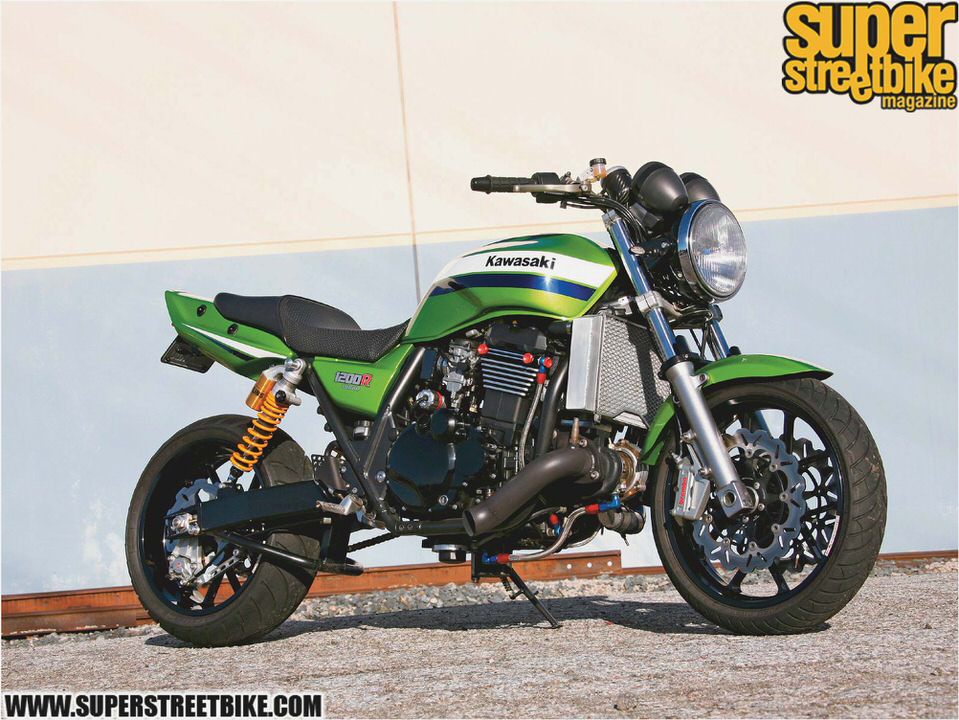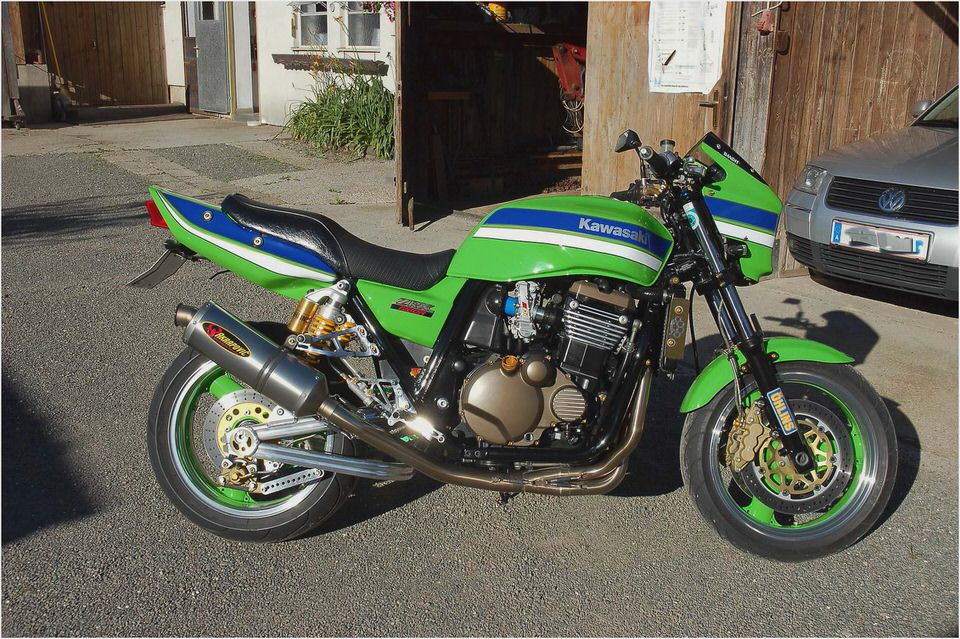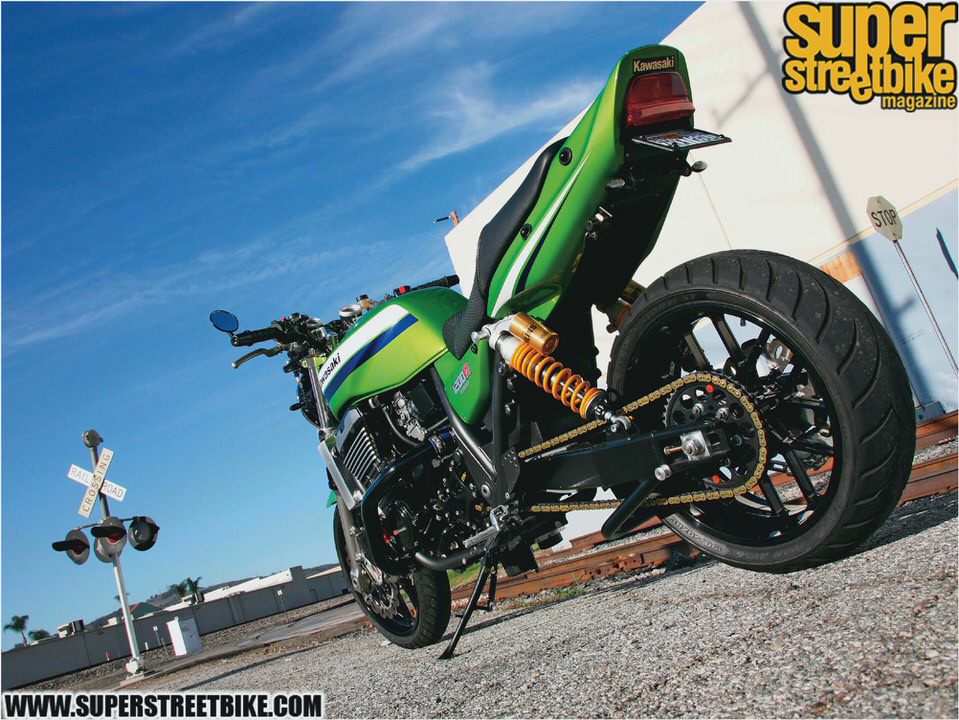 Kawasaki Vulcan 900 – Vulcan 900 Custom – Kawasaki Motorcycle
Longterm Test: 2010 Kawasaki ER-6n Super Streetbike
Kawasaki Versys
2011 Kawasaki KLX 110
2009 Kawasaki Vulcan Voyager 1700 Review- Vulcan Voyager First Ride