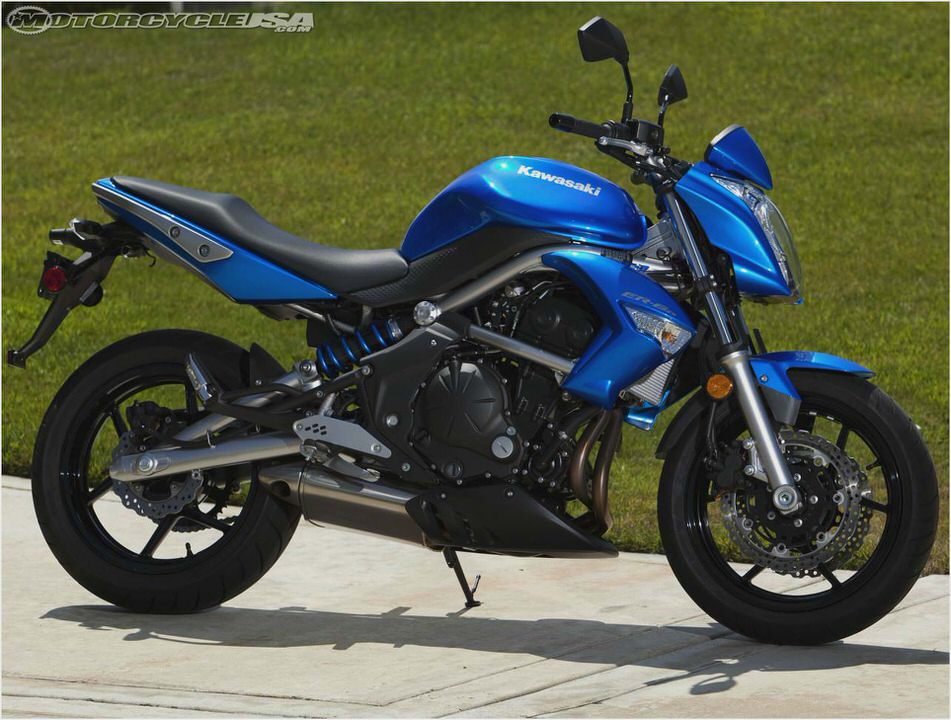 Your message has been sent!
Sitting on the Kawasaki ER-6n and then taking it for a test ride, I knew instantly this all-new motorcycle, introduced in model year 2009, has that special quality that will — and is attracting lots of women riders, beginner and intermediate, to want to own one.
I'm riding the 2010 ER-6n, a 649cc motorcycle that inspires confidence in whomever is riding it.
Once in awhile, a manufacturer designs a motorcycle that, just by happenstance, ends up being a favorite among women. Take Harley-Davidson's Softail Deluxe for example. The Motor Company never set out to make it a women's bike, nor has the motorcycle been marketed as such, but the low seat height combined with the very low center of gravity and the fact that it's a Harley-Davidson Big Twin with appealing looks has many women owning and loving this motorcycle.
Word of mouth made this happen, by the way.
I see the same thing occurring with Kawasaki's ER-6n. Women who want a sportier ride (or simply don't want a cruiser) as their first, second, (or end-all motorcycle – yep, it's that cool) will gravitate to this bike.
My test ride on the ER-6n was short but it was enough for me to know this 650 is a bike women will fall in love with because it's so easy to ride without feeling anything like a beginner bike.
The ER-6n does just about everything right, save for the unusual name, but at least it's a name you're likely to remember. Jan Plessner, Kawasaki's public relations manager, calls the bike the E-R-6-little n. I like that. But how'd it get its name?
Well, a few years ago Kawasaki introduced a motorcycle in Europe called the ER-6f. When it came to the U.S. it was renamed the Ninja 650R, a motorcycle that gained a loyal following fast. Because it was so popular, Kawasaki spun off a naked version of the ER-6f calling it the ER-6n.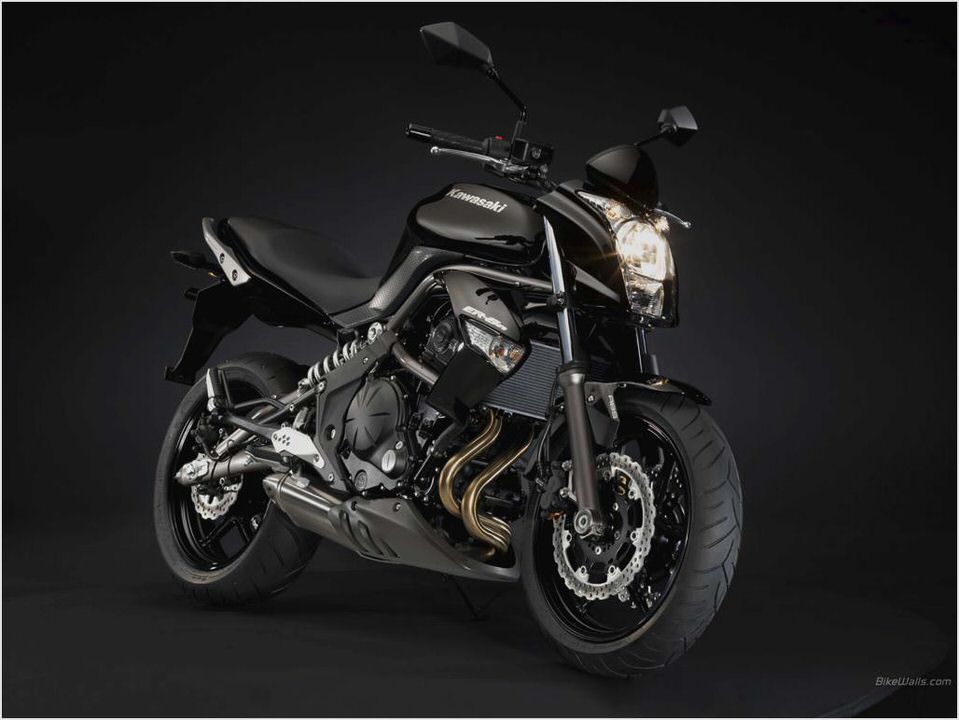 N for naked; f for fairing. Get it?
First, and most important to women riders is ergonomics. The seating position is dialed in so right. I sink into the saddle and lean slightly forward to grab the handlebars that are more upright than a traditional sportbike.
Way easy on the shoulders…and will give beginning riders, and those to new to sportbikes, a chance to get used to the weight distribution and handling of a sportier machine without having to lean way down.
Did I mention this ER-6n is in the sportbike category? Hard to believe when it has an unbelievably low seat height of 29.7 inches. That combined with the easy tiptoe handling weight of 441 pounds means even shorties should have no problem straddling this bike.
My 5 foot 6.5 inch frame fits easily on the ER-6n. Riders shorter than me should have no problem either. I'm wearing Shift's Viper leather jacket reviewed on WRN here.
The ER-6n has a low center of gravity partly due to the exhaust pipe located under the frame.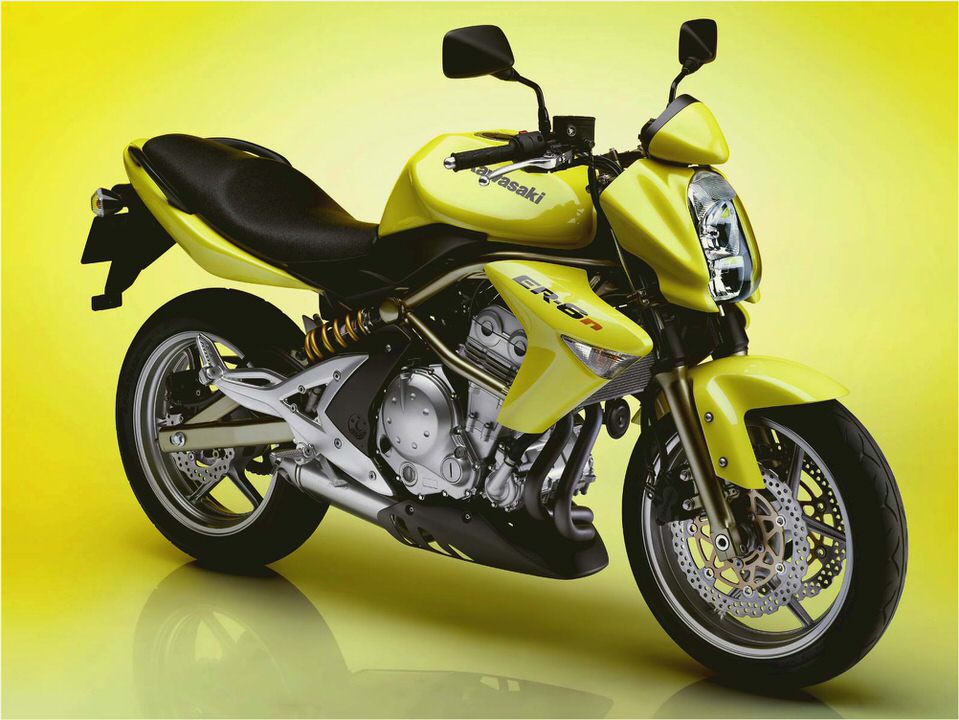 2014 Kawasaki KLR 650 New Edition First Look Review
05 Kawasaki Mean Streak 1600, 4,000 miles!! – $5999
Kawasaki 125: marmitta kawasaki 125 listino parti ricambio kawasaki 125
Test: Kawasaki Versys 1000
Kawasaki torques up its 650 twins – Worldnews.com