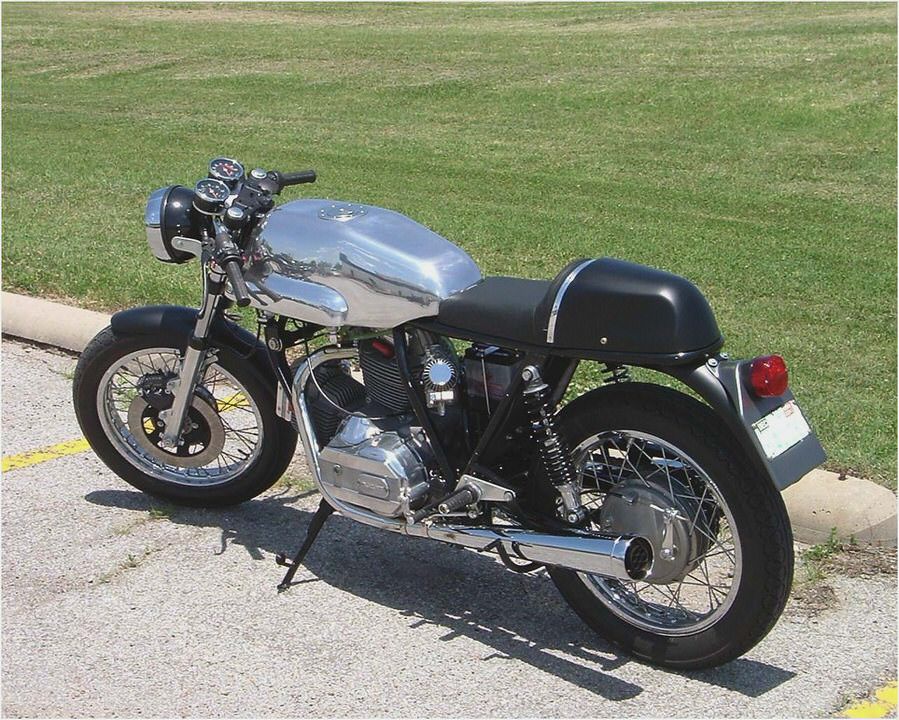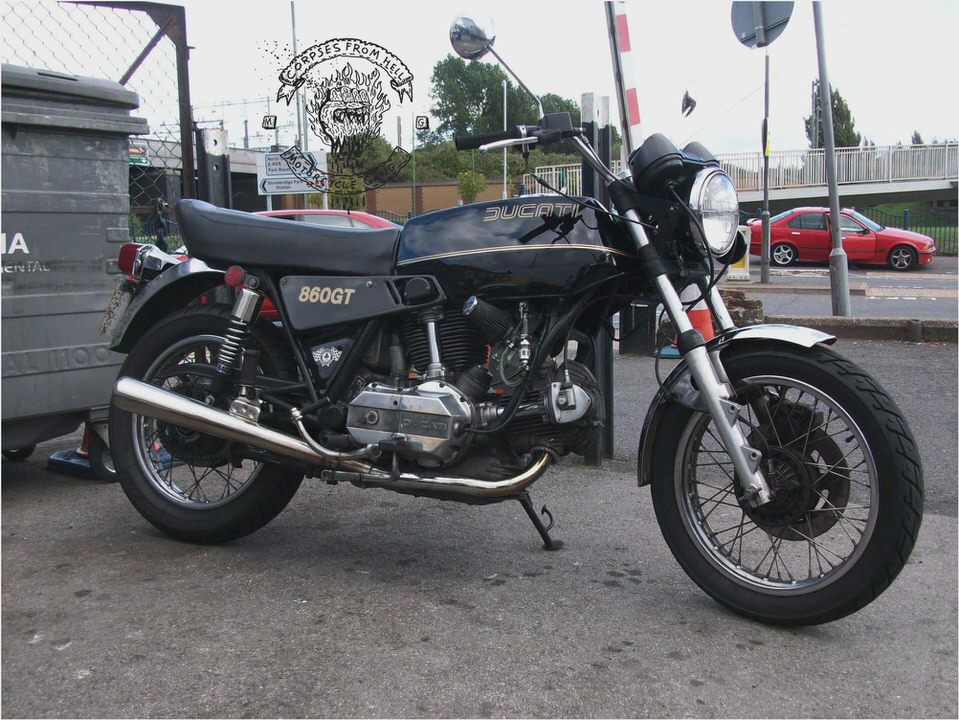 1975 Ducati 860 GT
During my brief college career, I became friendly with an avid motorcyclist named Rick who, with his wife, rode from Schenectady, NY to Alaska on a Norton Commando. That was no mean feat in 1971, before the paving of the Alcan Highway, so I respected his opinion when it came to motorcycles. After using up that Norton, Rick bought a Ducati 860GT.
He rode it for 2,500 miles before letting it languish in his garage, under an old tarp, as kids and other interests took over his time.
My college career ended prematurely, but I stayed in touch with Rick and his family after I left town. Passing by his home in upstate NY on my yearly trip to the Americade Rally in Lake George, I would make it a point to stop by and visit. Inevitably, we would uncover the Ducati.
As the years progressed, I took to bringing along a can of WD40, which I would spray onto the 860GT in the hopes of postponing the inevitable deterioration from moisture, rust, mildew and rodents. I also usually offered to buy it.
Rick wouldn't hear of it — he loved that bike. After all, Paul Smart and Bruno Spaggari had swooped the 200 mile race at Imola, Italy in '72 on a similar machine, and the Ducati cult was a growing phenomenon in the USA. One day, he reasoned, his kids would be grown and his wife would allow him to lovingly restore the old Duck to its former glory. Decades passed.
Hair turned grey. Empty WD40 cans piled up under the tarp. Finally, in 1998, Rick decided that he wanted an expensive new canoe more than that old bike, so I bought it.
All the usual suspects needed replacement, including tires and tubes, fork seals, cables, drive chain, rear shocks, brake pads, battery, and carb overhauls. Then I added the optional second disc up front, with the requisite stainless steel hoses. Shakedown runs revealed the motor to be a mobile ecological disaster, so it was disassembled and resealed.
Ah, the ravages of timewould that my tired old body could be so easily brought back to spec.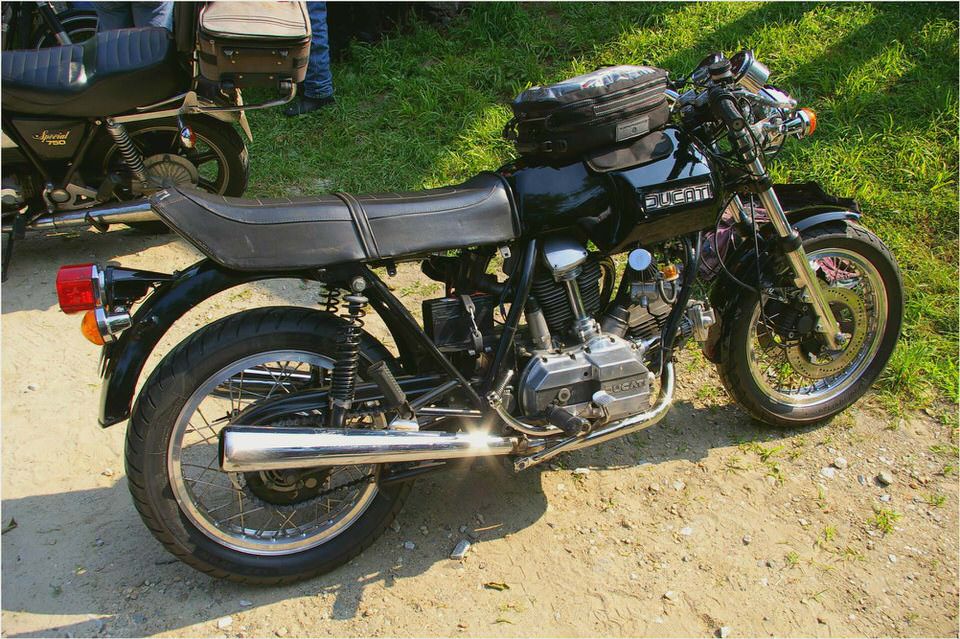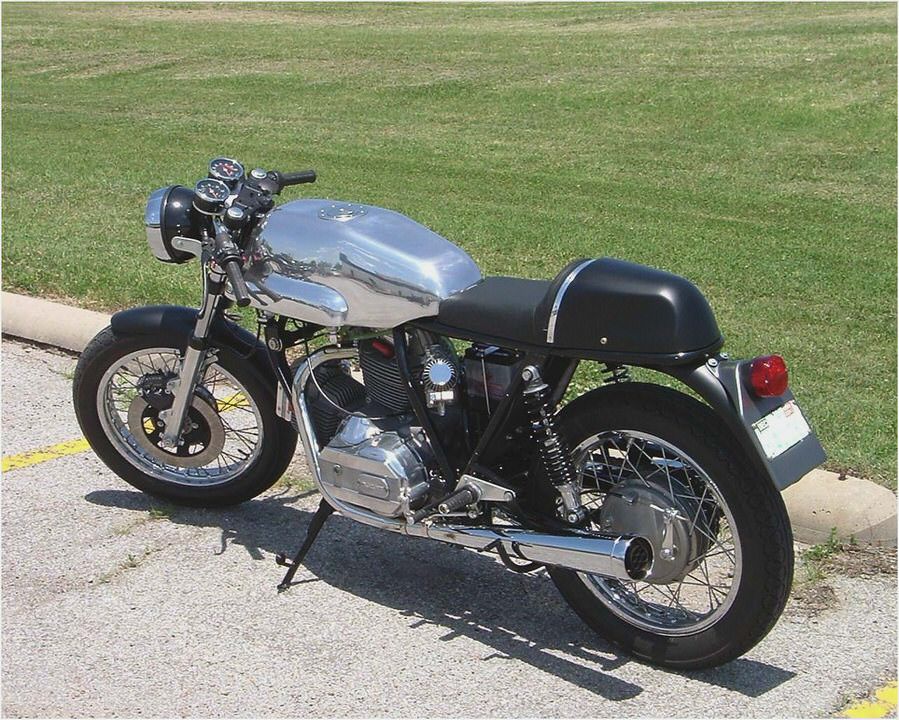 Was it worth it? As usual, you should ask a rider, not an accountant.
The big 'L' twin needs to be fired up Italian style: put the bike on its side-stand, stand to the right and kick with your right leg. You'd best swing at the proper angle, too, or your shin will slam painfully into the footrest. Fortunately, the electronic ignition provides good low-rpm spark, so results usually come in just a kick or two, and it rarely stalls.
Once in the saddle, though, the starting drill is quickly forgiven as you discover a very roomy, comfortable seating position perfectly suited to LONG distance travel. You really spread out, with low-effort steering inputs to the high, wide bars as you roll the throttle on and off in top gear, letting the loping character of the torquey engine haul you from corner to corner.
The longish wheelbase and slow steering geometry provide very good stability and reinforce the feeling that you could go all day, and really cover some miles, with little effort. The five-gallon fuel tank makes it so.
GT means Gran Tourismo, and Grand Touring is what this bike is all about. The dual Brembos up front stop this 500-pounder with two fingers. The stout Ceriani fork sets a high standard, matched by IKON shocks in back. Go ahead, lean it way over: the triangulated upper frame member uses the massive crankcase as a stressed member, and ground clearance is abundant (it is a Ducati, after all).
The ultra-smooth 90 degree engine is always willing, never lacking for power.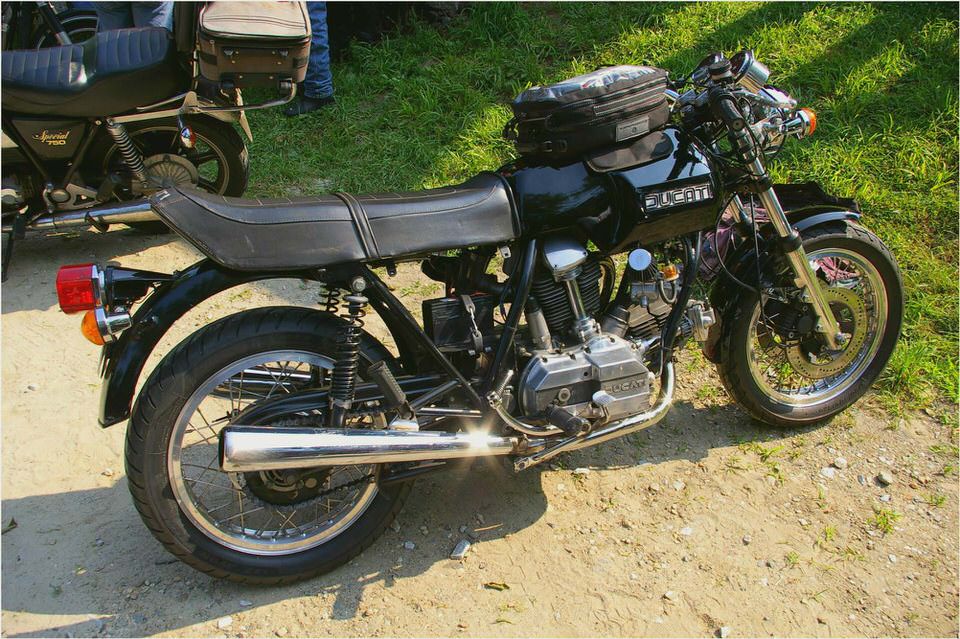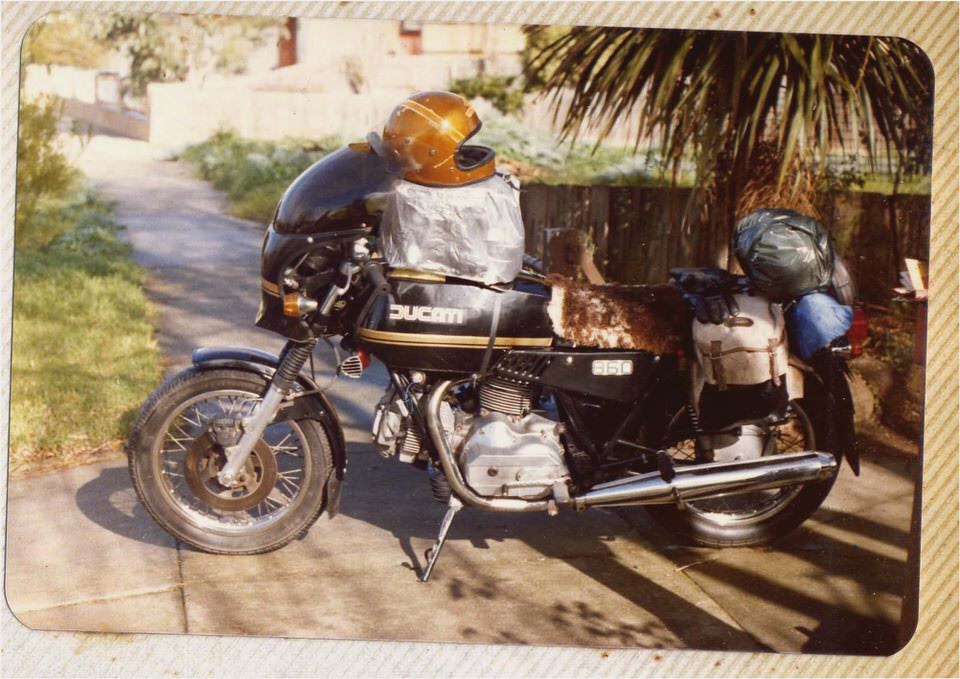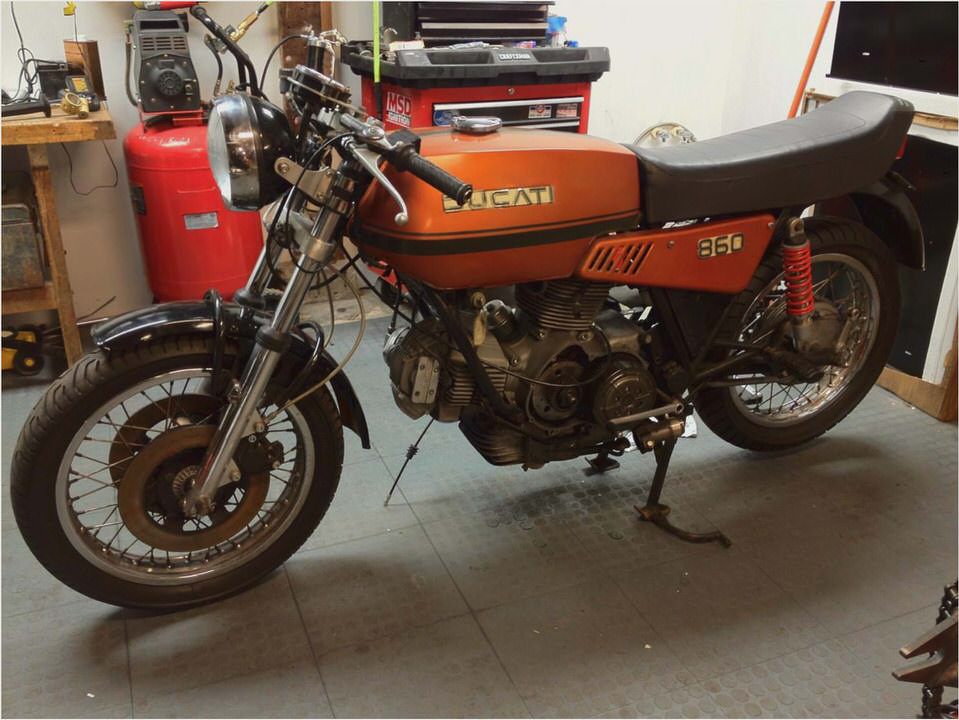 Buy 1979 Ducati 900 SS, Ducati Bevel, Ducati 900 Super on 2040motos
2010 Ducati Monster 1100/1100 S motorcycle review @ Top Speed
2011 Ducati Monster 1100 EVO Review – First Impressions …
Ducati Hypermotard 1100S road test Scottishbiker
EVOlution: Ducati 848 EVO Prime-car – worldwide news about cars