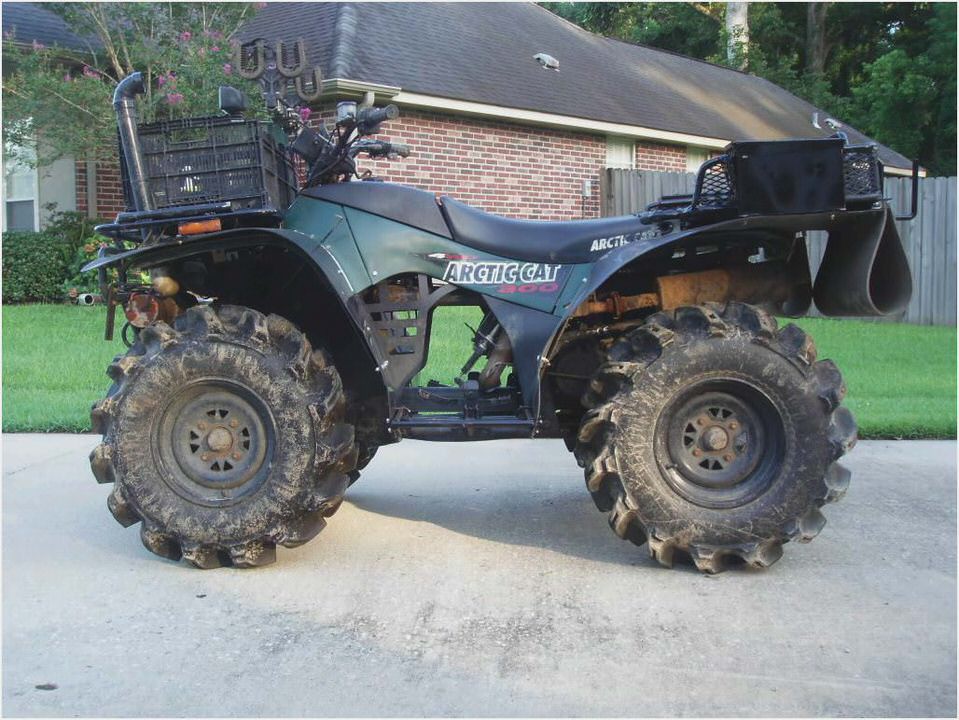 2002 Arctic Cat ATV Lineup
Jan. 01, 2002 By ORC STAFF
In 2002, Arctic Cat's 400 models represent some of the best values available in an ATV today. For starters, how about two all new machines complete with true, fully-independent suspension both front and rear. Something you won't find on the competitive machines.
Next, throw in a best-in-class 300 lb. combined rack capacity, all-new styling, manual in-out front differential, best-in-class 1,050 lb. towing capacity, and best-in-class 12-inches of ground clearance (i models). Simply, it's more machine with a price you'll have a hard time beating. Both 400i models will feature a whopping,10-inches of wheel travel (best-in-class).
What's more, both 400i models allow for spring pre-load adjustment (5 positions in the rear, 3 positions in the front) for the best of conditions whether hauling a heavy load or simply enjoying your favorite trail. All three 400 models feature a fully-independent double A-arm suspension up front giving you a more comfortable ride in all types of terrain.
The 400 engine which demonstrates exceptional low-end torque and towing power is controlled by a five-speed, auto clutch transmission.
And Arctic Cat's consumer favored, exclusive rocker shifter allows for full floorboard protection giving you added comfort and confidence. In addition, the 400 machines also sport Hi-Lo range transmission and now, selectable 2WD/4WD for easy shifting and steering comfort.
Engineered for low maintenance, Arctic Cat's fully sealed engine and magneto keep out moisture for added engine life. Oil filter and filler are easy to reach. Maintenance-free suspension bushings replace the parts on competitive machines that require frequent lubrication. Superior stopping power is provided by front and rear hydraulic disc brakes operated by a single-lever control featuring an integrated brake lock.
They're low maintenance too, requiring zero adjustment.
And for machines that offer a best value, you can expect all the extras. Standard on all three 400 machines you'll find Stick Stoppers, protecting the CV boots in the rough stuff, full-length plastic skid plate that doesn't rip or rust like steel and it's slipperier, allowing you to easily slide over rocks and stumps. Standard also are dual 12v accessory plugs, axle-mounted hitch and a start-in-gear feature eliminating the need to shift to neutral before starting the engine.
Detailed Feature Highlights 400i 4×4, 400i 2×4, and 400 4×4
NEW! New Styling – front fascia, fender flares and headlights (dual halogen bulb).
NEW! Fully independent double A-arm front suspension and new independent rear suspension (on i models) or patented ACT-independent rear suspension give you improved traction and ride comfort on any terrain.
NEW! Spring pre-load adjustment (5 positions in rear, 3 positions in front) for best of conditions whether hauling a heavy load or trail riding (on i models).
NEW! Best-in-class 12-inches of ground clearance, 10-inches of suspension travel. (on i models)
NEW! Selectable 2WD/4WD
NEW! Increased rack capacity, now best-in-class, 100 lbs. front, 200 lbs. rear. 1,050-lb. towing capacity.
NEW! Redesigned seat, latch, and base – rear portion of the seat now wider by 1.5-inches for improved comfort and ergonomics. New seat base with new latch allowing closer fit to tank reducing noise and improving appearance.
NEW! Redesigned shift lever now located on left front fender. Complete with new style allowing easier control.
NEW! Redesigned foot rest for no-compromise foot control.
NEW! Relocated rocker switch control (optional e
uip.) mounted on left side handlebar control for improved accessibility.
NEW! Big 25×8-12 front tires and 25×10-12 rear tires feature stiff sidewalls and aggressive tread pattern for superior traction and handling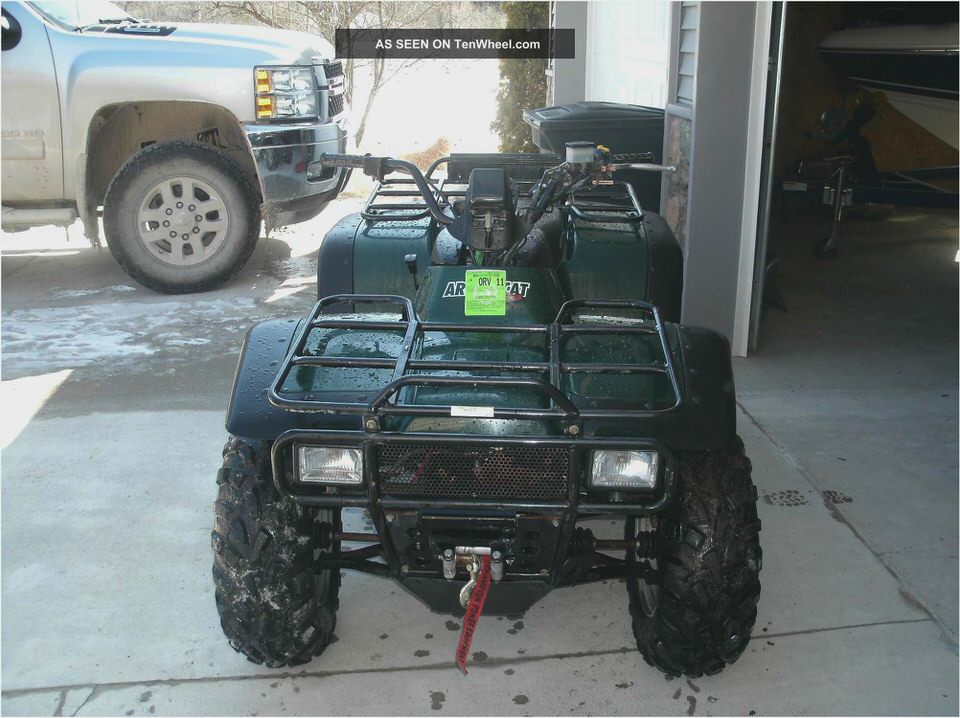 NEW! All new shade of green
Low maintenance suspension bushings; sealed drive shafts, front and rear; and constant-velocity (CV) joints.
Hi-Lo range transmission.
Start-in-gear feature gets you going faster.
Single lever hydraulic disc brakes.
High density durable plastic skidplate that doesn't rust or rip. Able to slide over stumps and rocks.
Standard brake lights for safe trail riding.
Large 4.75 gallon fuel tank capacity for extended range.
Standard gear light position indicator.
Standard tow hitch.
Standard speedometer with odometer.
Stick Stoppers protect CV boots.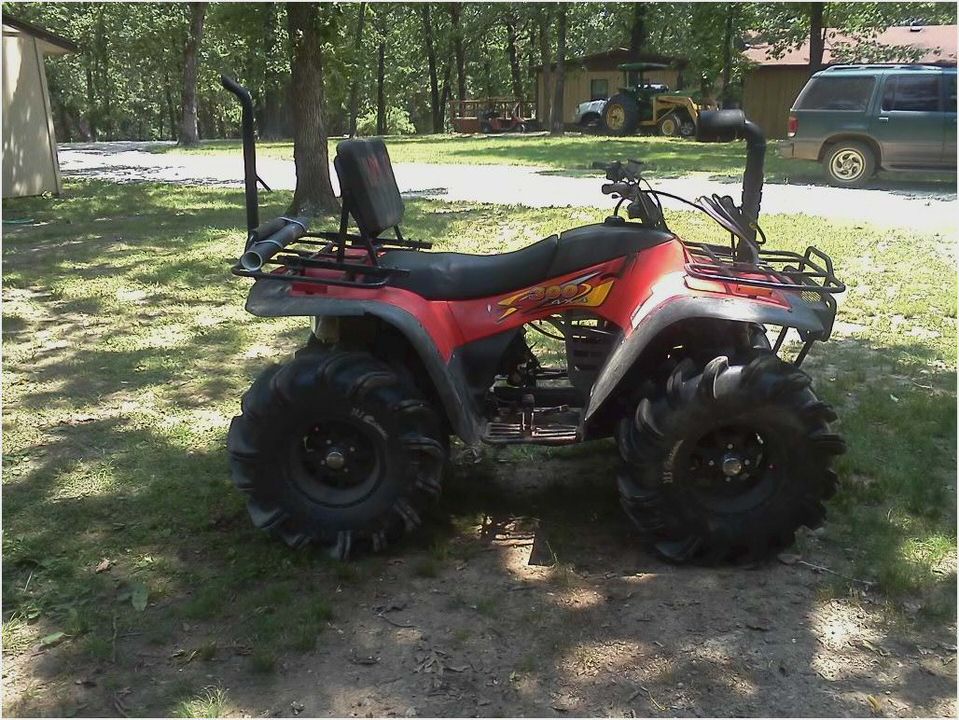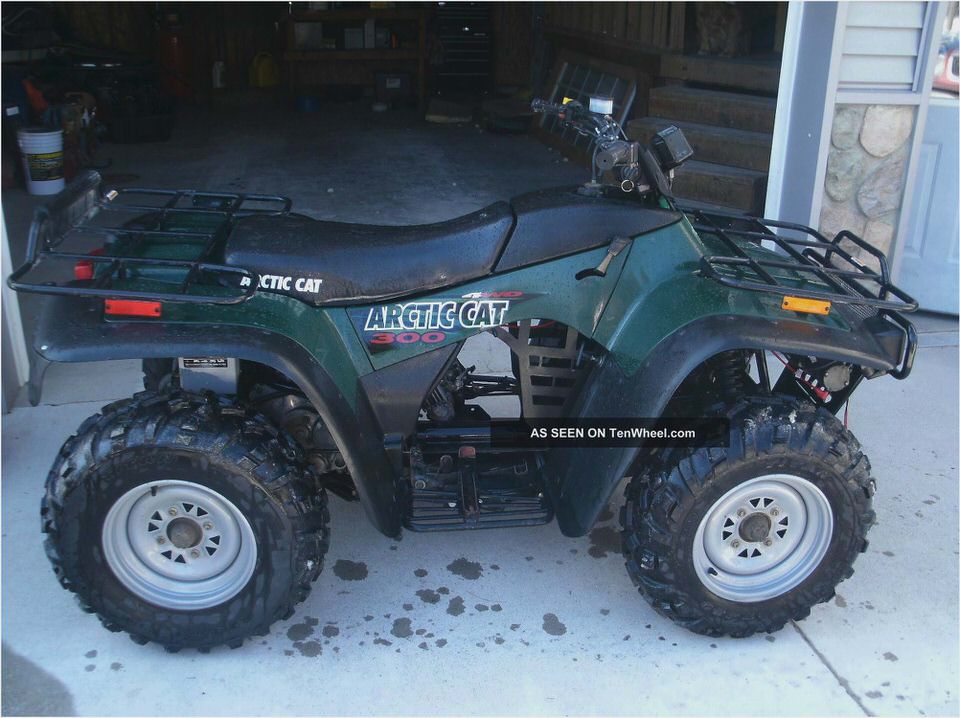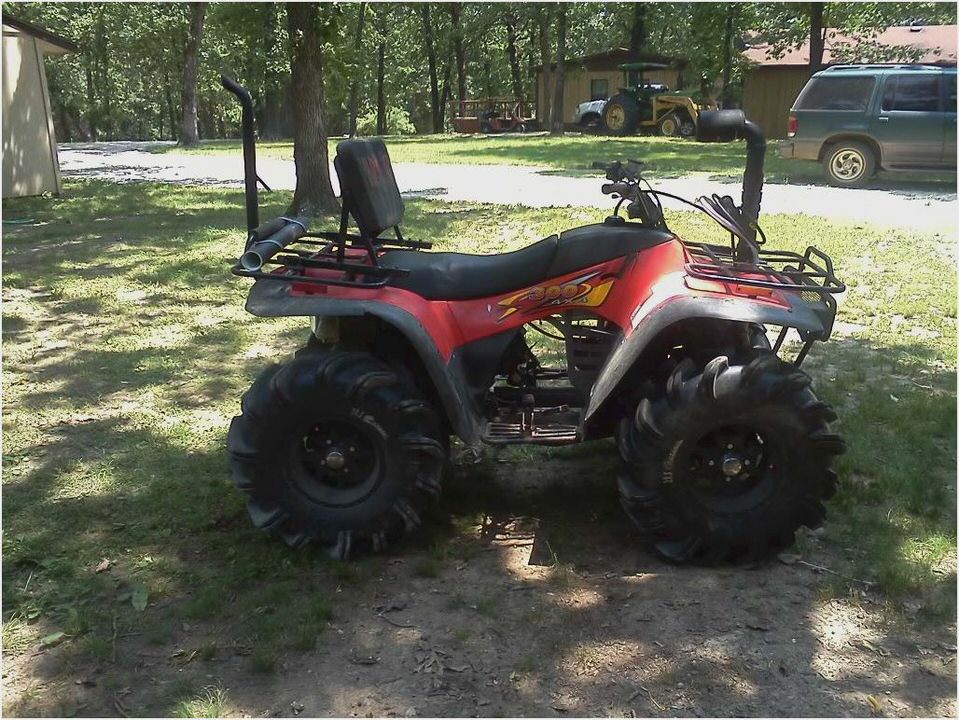 Arctic Cat 500 4×4 – Test Ride & Review – ATV Rider
Insight: an 2000 arctic cat four wheeler, 300 size..adjustment..valves…
ATV Source – Manufacturers – Arctic Cat – 2009 – 400/550 H1 TRV Plus
Wr 250 carburetor adjustmentWood Tray
Arctic Cat 2000 300 4×4 Owners Guide Books