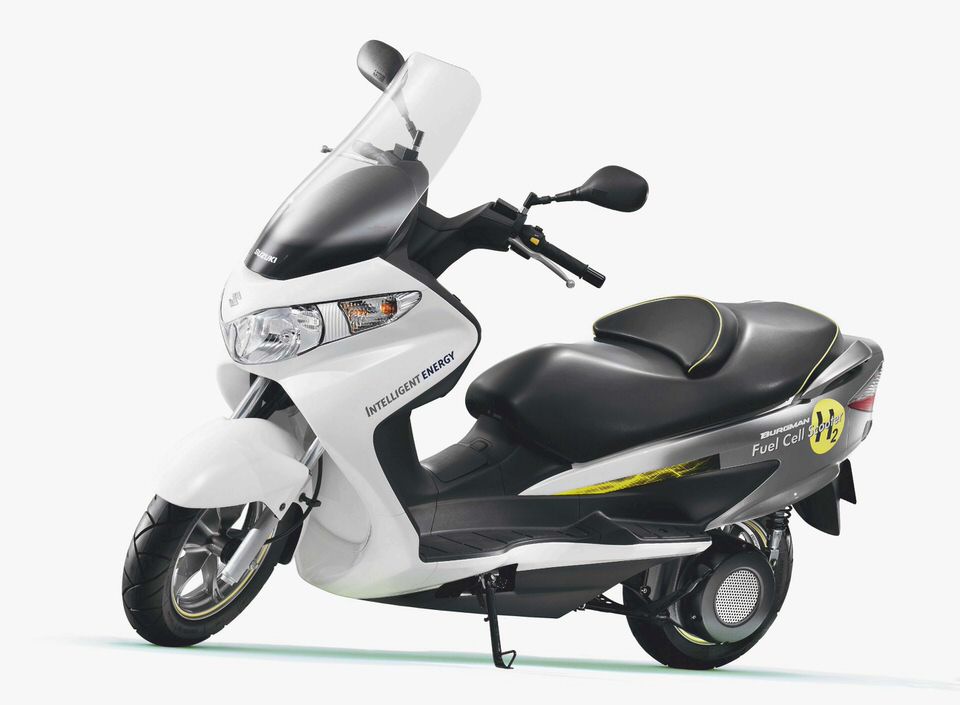 Less Work, More Play
Suzuki's 2007 Burgman 400 was not made for you and me. It's a practical, gas-efficient, environmentally friendly two-wheeler with 100 percent usable power and an ease of operation that rivals any four-stroke on two wheels. Sound impressive? Not to me: I'm a sportbike snob and, oh, did I mention it's a scooter?
Who wants a scooter anyway? According to a Suzuki survey of Burgman owners in 2005, 75 percent are middle-aged motorcyclists with more than a decade of riding experience who commute and tour under 500 miles. Touring? On a scooter? I had an opportunity to do just that through Sonoma Valley wine country, and see if all the hype was true.
Oh well, at least I could pick up a nice bottle of Pinot Noir while I was in the neighborhood.
If you're used to positioning yourself on a sportbike, naked bike or even a cruiser, the Burgman might feel a bit awkward. The dual seat and footrests are about as La-Z-Boy as it gets, and to elevate your comfort even more, adjust the backrest and stretch your legs out on the floorboard. All you need now is an Arnold Palmer (cup holders not included) and a remote control.
And could it be any easier to operate? The single-cylinder, variable-ratio V-belt-driven machine allows feet-free operation; front and rear brakes are controlled by hand levers, and there's no clutch or shift lever. Suzuki added a new throttle body and sub-throttle and coupled it with an ISC (Idle Speed Control), which optimizes idle speed for smooth acceleration and reduced emissions.
The larger cylinder displacement of 400cc for '07 (previously 385cc) helps you power your way out of trouble while the dual 260mm front and single 210mm rear disc brakes ease the scooter to a stop. Pure city-riding ease.
Making sure you keep comfortable on your ride, the easy-to-read instrument panel displays the ambient temperature and the windscreen does a pretty good job of keeping the wind out of your hair-that is, if you're relatively small. Taller riders will find the top of the screen in the center of their field of vision, and with the optics slightly distorted, it can be reminiscent of wearing bifocals. But there's a simple remedy: A shorter, tinted windshield is available through Suzuki's accessory line.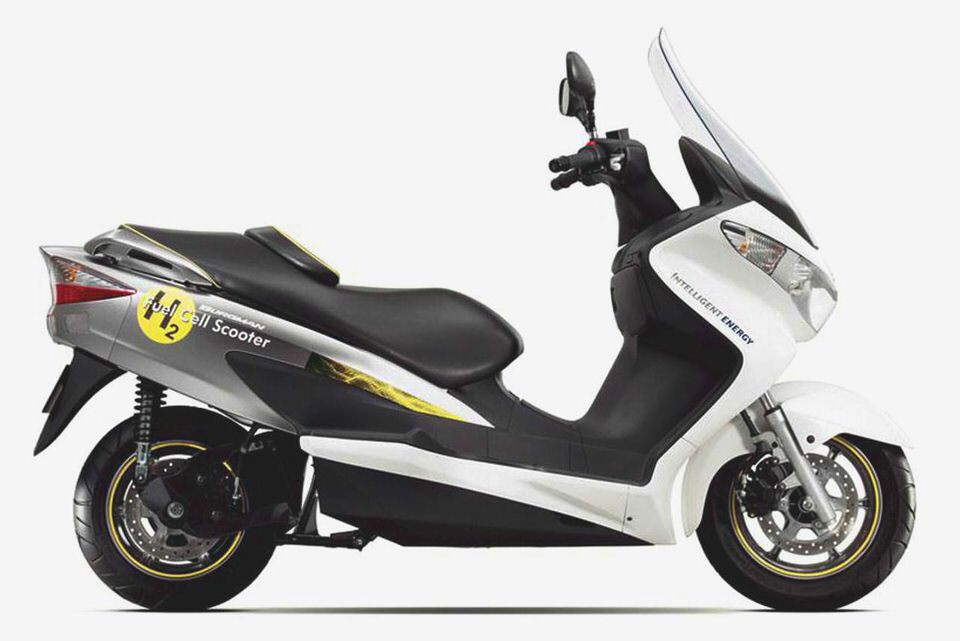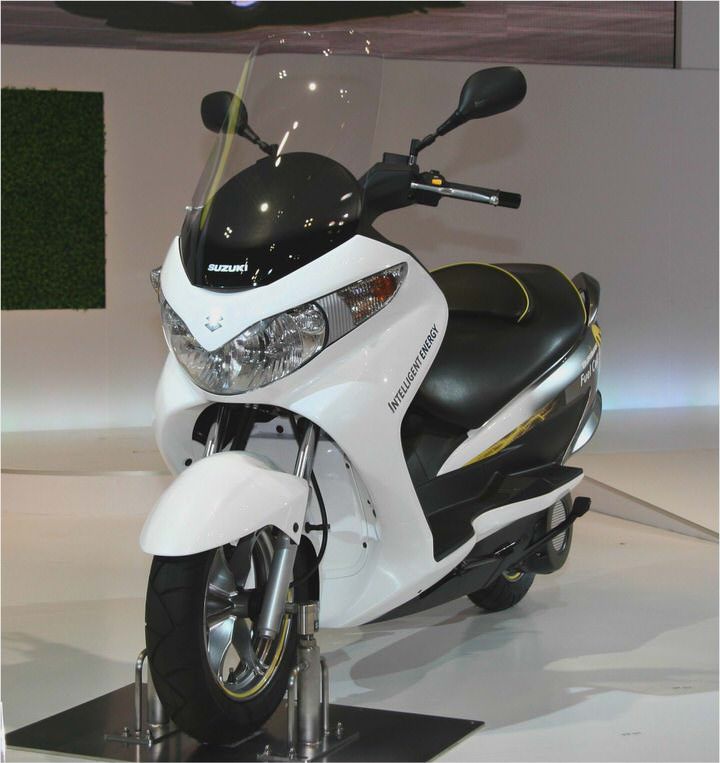 OK, so it's comfortable. How practical is it? Suzuki is so proud of the Burgman's fuel economy that the instrument panel includes a readout for average fuel consumption.
To highlight the Burgman's fuel efficiency-one of the key selling points-Suzuki held a contest and awarded prizes to the journalists with the best fuel mileage (an impressive 60 mpg) and the worst (uh, no names mentioned here).
Another key selling point is the Burgman's storage capacity. The 62-liter underseat storage area easily accommodates a variety of sundries, be it a Scrabble Deluxe game and a 12-pack for that big night out or a couple of overnight bags for a short tour with a companion. Additional storage in the front bodywork includes three covered compartments (one with a DC power outlet) for smaller items such as a cell phone, camera, wallet, etc..
The Burgman 400 isn't for everyone, but if you value efficiency in a vehicle with ample power for the freeway, comfort for long-distance riding, storage space for touring needs and easy operation, it may be your ideal ride. It's also a great transitional bike for the beginning rider who wants to go from four wheels to two, or for commuters who want to think less about the controls and more about keeping themselves safe.
But is the Burgman for me? Maybe if Suzuki stops producing GSX-Rs. -MC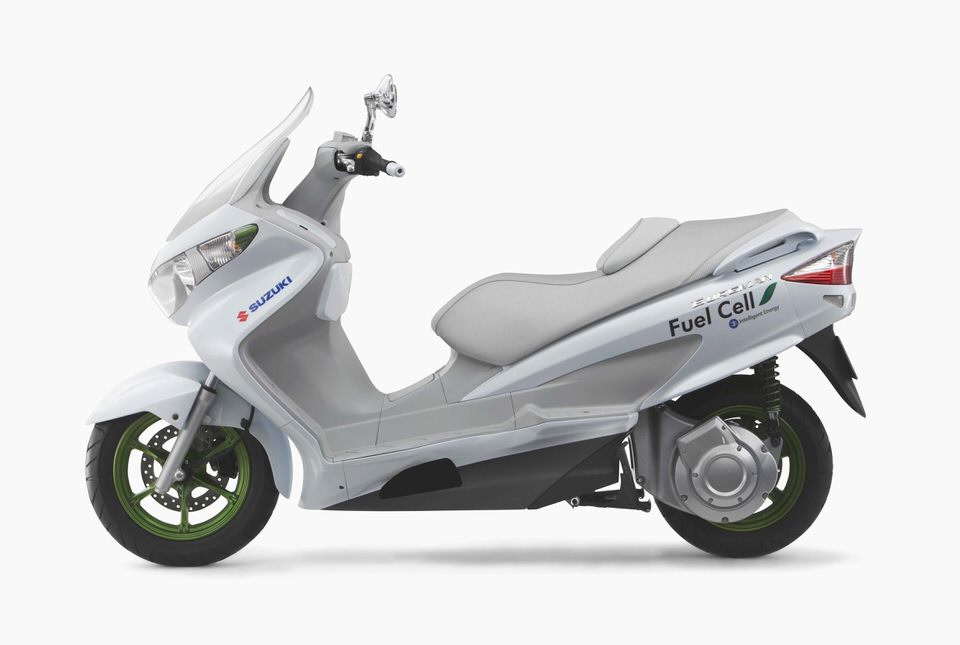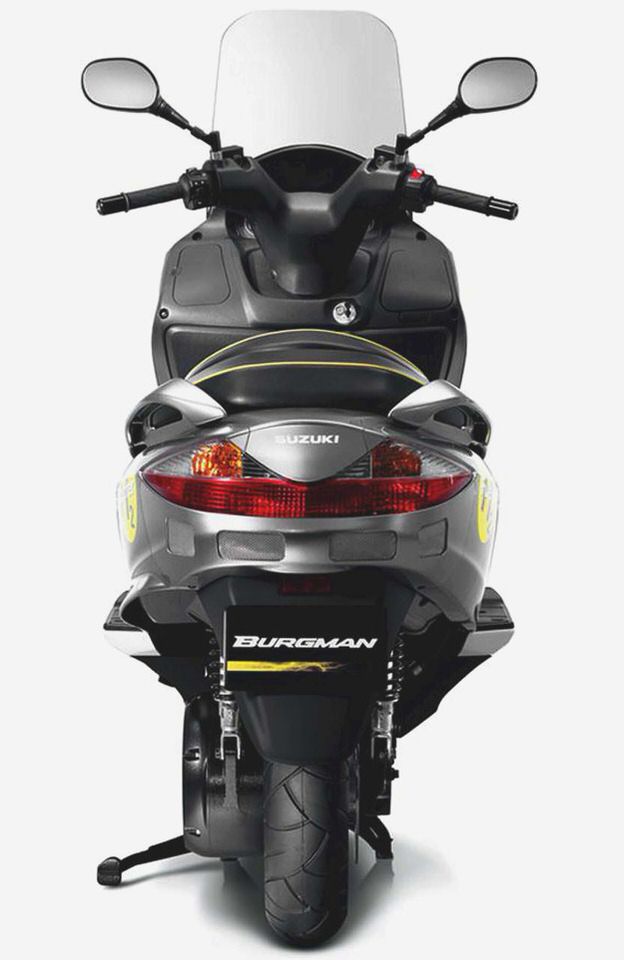 Precision Motorcycles: Juli 2009
Suzuki GSR 750: Better late than never!
Suzuki gs, okay.so archive: suzuki gs questions
Motorcycle Maniac: 2013 Suzuki V-Strom 650 ABS Adventure TwoWheelMania
Welcome to the Suzuki Owners Club