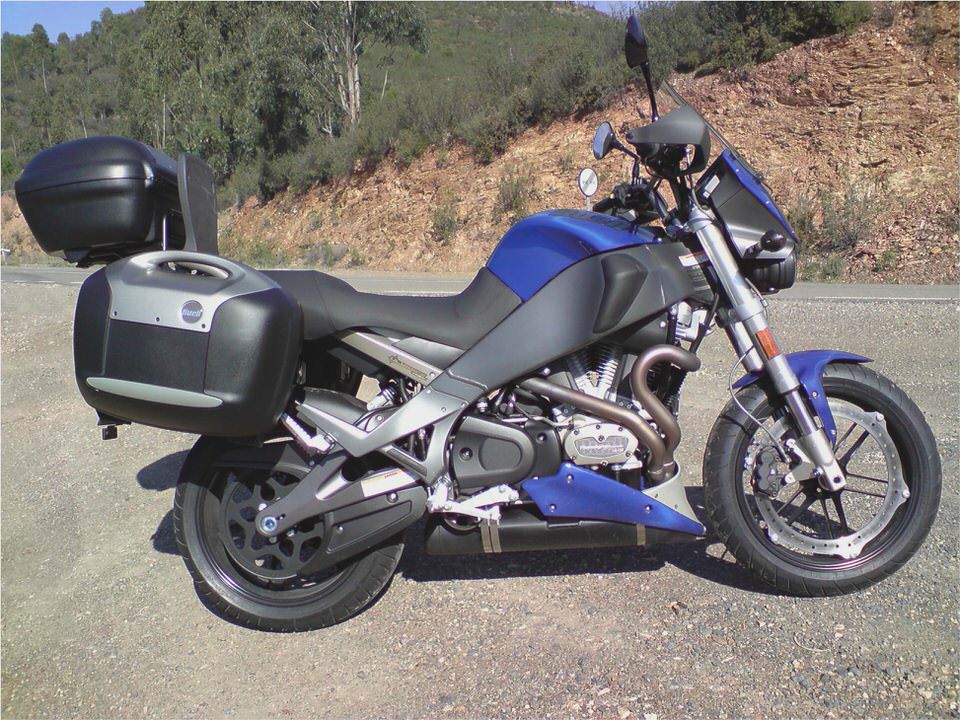 2008 Buell Ulysses XB12XT Road Test
The Ulysses XB12XT tosses aside any pretense of offroad ability and focuses on performing as the best adventure/sport/standard it can be.
Photo Credit: Kevin Wing
Mark Tuttle Jr.
July 9, 2008 [This 2008 Buell Ulysses XB12XT Road Test was originally published in the June 2008 issue of Rider magazine]
When Buell peeled the covers off the new 2006 Ulysses XB12X at its launch in 2005 and officially jumped into the adventure-bike category, it was a pleasantly surprising and welcome move. If you ask me, every manufacturer should offer a high-and-mighty adventure/sport like the Suzuki V-Strom. Triumph Tiger 1050. even the Ducati Multistrada.
The Ulysses embodied many of the popular traits of those bikes, too–upright seating, wide handlebar, longish suspension travel and plenty of room for a passenger and bags–and later testing would prove it even more capable onroad than some of them.
But then Buell had to go and say it also wanted people to think of the Ulysses as offroad capable to a degree–why, just look at these special crossover tires we had made, and how the belt final drive can ingest and regurgitate a rock without damage. Oh, and check out the cool headlight grille and hand deflectors!
Now, I'm all for exploring the unpaved, and it's true that just about any motorcycle can be taken down a dirt road…ridden slowly enough. But when you actually come out and say that the bike was designed for same, well, now we have to go out and do it, dang it. Looking at the Ulysses' 17-inch cast wheels, 95/5 street/dirt tires and tight steering sweep, I was less-than enthusiastic.
Calling the underslung muffler its "bash plate" had me looking for my thicker gloves.
Seating is comfortable and mostly upright, even for 6-footers and up. Seat tapers toward the front to allow shorter legs to get down at stops.
Most of us made it through the introductory on-/offroad ride day without event, but boy, was I happy when the pavement reappeared. I'm sure there are plenty of XB12X owners out there gleefully tackling whatever Terra they can find–here's wishing them long legs and plenty of body armor.
Just don't let the dust blind you to the bike's onroad, sportbikelike ability–the Ulysses XB12X is truly a great street bike, and is even better since the addition of a lower seat and more steering sweep for 2007. Even more exciting, though, is that Buell has recognized the line's true potential for 2008 with a second model, the Ulysses XB12XT tested here, which tosses aside any pretense of offroad ability (much like Triumph did with the Tiger recently) and focuses on performing as the best adventure/sport/standard it can be.
At the core of the XB12XT is the same rugged and character- filled engine and drivetrain from the XB12X. Though it has a 45-degree cylinder angle and a bore and stroke identical to that of the Harley-Davidson Sportster 1200 V-twin (Buell is a division of Harley), the Buell Thunderstorm 1203 is otherwise a proprietary design with Buell's own cylinders and heads, exhaust, con rods and pistons and more.
To improve rideability and performance and reduce service costs, Buell says that for 2008 all of the XB models get a larger crank pin, an improved oiling system, and a new electronic timing system and ECM that controls all-new DDFI 3 fuel injection. Redline was also increased in the XB12s to 7,100 rpm from 6,800 rpm to broaden the powerband.
Shorter suspension travel with new springs, lighter wheels and male-slider fork and Pirelli Strada tires give the XB12XT sharper handling than the XB12X, and ditch any offroad pretense.
Air/oil-cooled with two hydraulic overhead valves per cylinder (no adjustments required) and electronic fuel injection, what the 1203 lacks in top-end it more than makes up for with midrange grunt. No fast-idle control is required; the XT fires up and settles into a raucous idle that shakes the bar, seat and bike like a Magic Fingers vibrating bed.
As soon as you accelerate away, though, the engine's Uniplanar isolation-mounting system does its job and everything except the mirrors smoothes out nicely, yet the engine's pulse feel and lusty sound from the underslung muffler remain. Even with the higher redline the Thunderstorm likes to be shifted early, though it has some kick in reserve up top for quick bursts of speed, even two-up. On the Jett Tuning Dynojet dyno the XB12XT cranked out 88 horsepower at 6,700 rpm at the rear wheel, and 72 lb-ft of torque at 5,800, about what you'd expect from Buell's claim of 103 horsepower and 84 lb-ft at the crankshaft.
Power travels rearward via a five-speed transmission with a longish but smooth-shifting throw, then to the belt final drive, which never needs adjusting thanks to a spring-loaded idler pulley. Though just a five-cog gearbox we never wished for a sixth at speed as the bike is mellow, throaty and relaxed, especially around 70-75 mph. The XB12XT requires premium fuel and carries just 4.4 gallons in the bike's aluminum frame.
Our average fuel economy of 39.4 mpg gave it a decent range of more than 170 miles, though when touring we wished for more–the low-fuel warning light often blinked on with less than 140 miles on the tripmeter. Oil for the dry sump engine is carried in the swingarm, and checking it with the dipstick is cake.
Triple Tail in cozy backrest mode and down on seat.
After examining the Ulysses' common engine and drivetrain the features particular to the XT model begin to come in to view. In addition to a low street front fender, the bike has a taller removable windscreen for better wind protection on long rides. As the XT won't be tackling any turnarounds on narrow trails it did not get the increased steering sweep found on the 2007/2008 X model, and we sometimes missed that tighter turning ability paddling around in parking lots and such.
Smaller 43mm legs vs. the X's 48s on the Showa male-slider fork save weight and are still plenty stout for onroad, and suspension travel was shortened slightly to 4.92 inches front and rear from 6.5. The XT doesn't need the ground clearance of the X and this helps lower the seat a little more than an inch to 30.7 inches. The XT also gets triple-rate fork springs for a more supple ride on the street.
Both compression and rebound damping adjustability, as well as preload, provide plenty of control up front, and changing settings makes a noticeable difference.
Out back the Showa rear shock gets a new dual-rate spring, is also fully adjustable and has a remote knob for preload adjustments. Both ends of the suspension are some of the best I've bounced around on, with terrific control and compliance, and adjustability that is quickly and easily used to adapt the bike for touring or sport riding.
On the highway the Ulysses XB12XT is the kind of motorcycle I can ride all day, literally fill-up to fill-up, with its comfortable upright seating position, relaxed legroom and smooth running at speed.
Unique in nearly every way, the XB12XT is both a head turner and a road burner.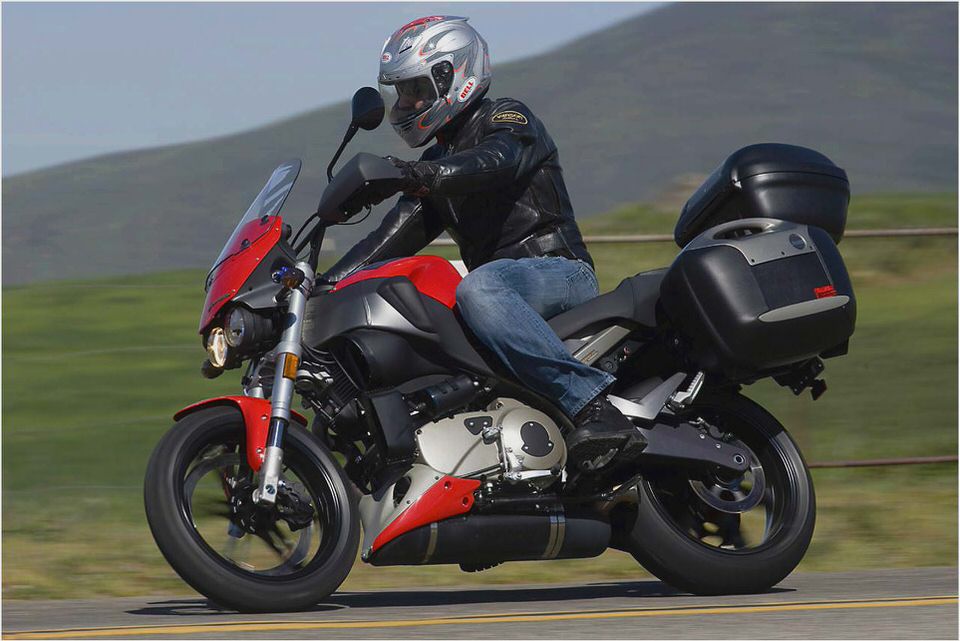 For someone with my sub-30-inch inseam, the wide, flat seat that tapers in front is just low enough and makes it easy to slide forward and put both feet down at stops, then slide back and spread out once underway. Passengers loved the bike, as it has an ample rear seat with good grabrails and comfortable footpegs, and the Triple Tail makes an excellent backrest. The only glitch here is that the footpegs are back very close to the side cases.
It's not a problem underway, just when passengers have to climb on, as they can only get the ball of their foot on the peg until seated. Genie got the hang of climbing on pretty quickly, though, and when it's time to climb off, the rider can do so first and let the passenger slide forward and get off from the rider's perch.
In warm weather removing the windscreen with a couple screws provides a quieter ride, but when the weather cools or on longer rides it's less fatiguing to have that wind kept off your chest. I didn't notice any buffeting from the screen, though the wind noise is louder with it installed.
The XT also shines in the winding bits, especially with the suspension set up a bit firm. The wide bar makes quick transitions and midcorner corrections child's play, and sticky Pirelli Diablo Strada tires and seemingly unlimited cornering clearance give the bike sportbike-level cornering speed. Even ridden just playfully in the corners the XT is easy to manage, has plenty of stability and holds a line well, letting you look at the scenery once in a while without riding at a crawl.
My only gripe is with the front brake, which had too much initial travel on our test bike. Buell's Zero Torsional Load design attaches the single front rotor to the rim instead of the hub, transferring braking loads over a wider area so the wheel can be lighter overall.
Once it begins to kick in, the opposed six-piston caliper was strong and had good feel, but would have worked a bit better if the lever had less initial travel–set on the closest adjustment it could be pulled back to the grip. Rear braking on the XT felt weak and wooden, which can be useful when you're riding hard in the canyons, but is less desirable overall than one that responds a bit more easily.
Engine redline is higher this year at 7,100 rpm. Gauges are large, clear and easy-to-read, and include an LCD display with clock, two tripmeters and reserve odometer.
A complete set of factory luggage (the optional set for the X) is standard on the XT, and though it makes the bike rather wide when installed and requires a separate key, it's some of the best I've used. Capacious and secure, all three bags will hold a large full-face helmet and are tough and watertight. Take the trunk off and the mount is still usable as a luggage rack.
Buell's unique Triple Tail on the Ulysses can only be used in the down and up positions, as this same rack (and the trunk when installed) prevents it from going all the way back, but it still makes a fine passenger backrest when up and a stable platform for a duffel when down on the seat.
Beneath the locking seat is a toolkit, small storage space and the battery, and there's a separate helmet lock on the left side. A pair of toasty heated grips with two settings are standard, and we loved them while riding in the cooler weather we had during the testing period. The first setting was plenty hot on our test bike, in fact–we never used the hotter second and wished for a cooler one.
Not one but two power outlets are standard for your GPS and radar detector and such, one up on the instrument panel and another under the seat. The XT's twin quartz halogen headlights and bright LED brake and taillight are terrific, and the instrumentation includes dual tripmeters, a clock, fuel reserve countdown odometer and a tachometer.
Standard luggage set is rugged, watertight and comes off easily, and each of the three bags will hold a large full-face helmet.
Besides the front brake our complete list of negatives includes the fuzzy mirrors, some engine heat on the right leg at times and how the cooling fan continues to run–often for several minutes–after the bike is shut off. Buell says it's to keep the oil from baking, helping it to last longer, but the noise takes some getting used to.
Although the faux gas tank is Surlyn plastic (think golf balls), it's easy enough to strap a tankbag on. With that and the cases, maybe a waterproof duffel on the rear seat, you can carry enough to full-time it on this bike. Shed the duffel, flip up the Triple Tail and your significant other can move in, and the two of you can go riding off into the sunset, hopefully with a lot of curves and adventures along the way.
The Buell Ulysses XB12XT is an adventure sportbike for the paved road defined, and it's ready to go right out of the box.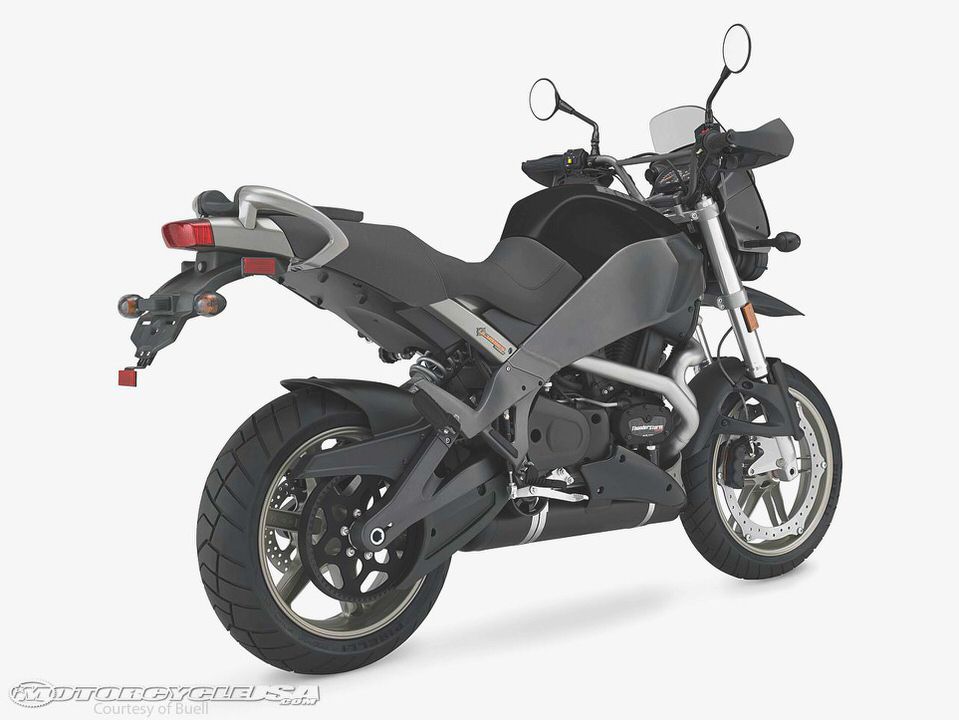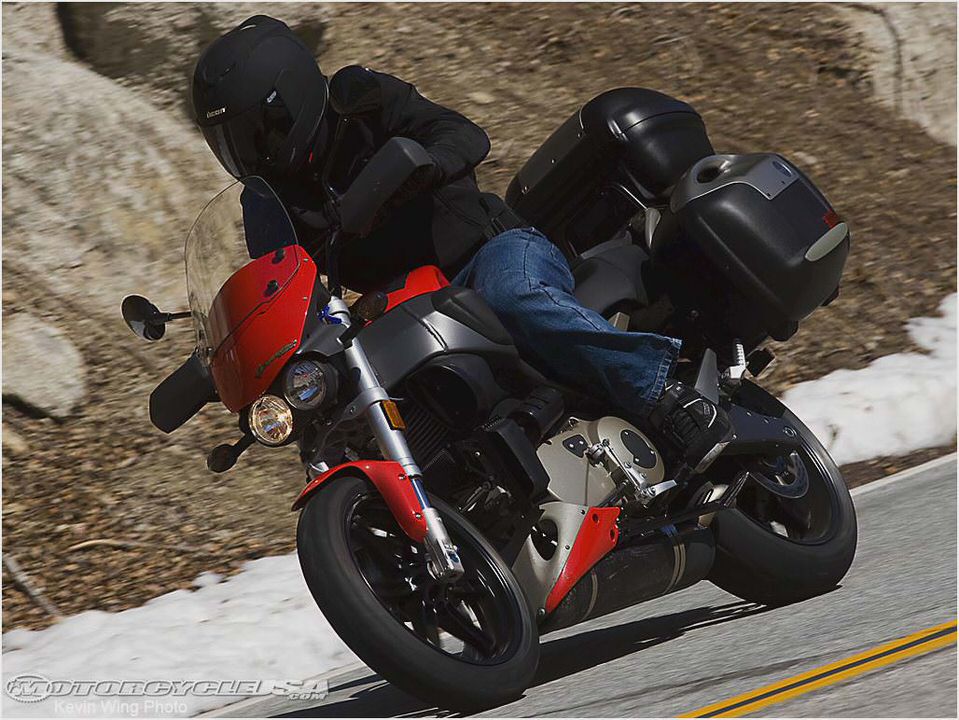 Buell X1 Lightning – Motorbikes Reviews, News & Advice – bikepoint.com.au
Buell X1 Lighting
MD First Ride: 2007 Buell XB12S Lightning …
2004 Buell Lightning XB12S – Used 2004 Lightning XB 12S at Motorcyclist Magazine
First Ride: 2009 Buell 1125CR Sport Rider