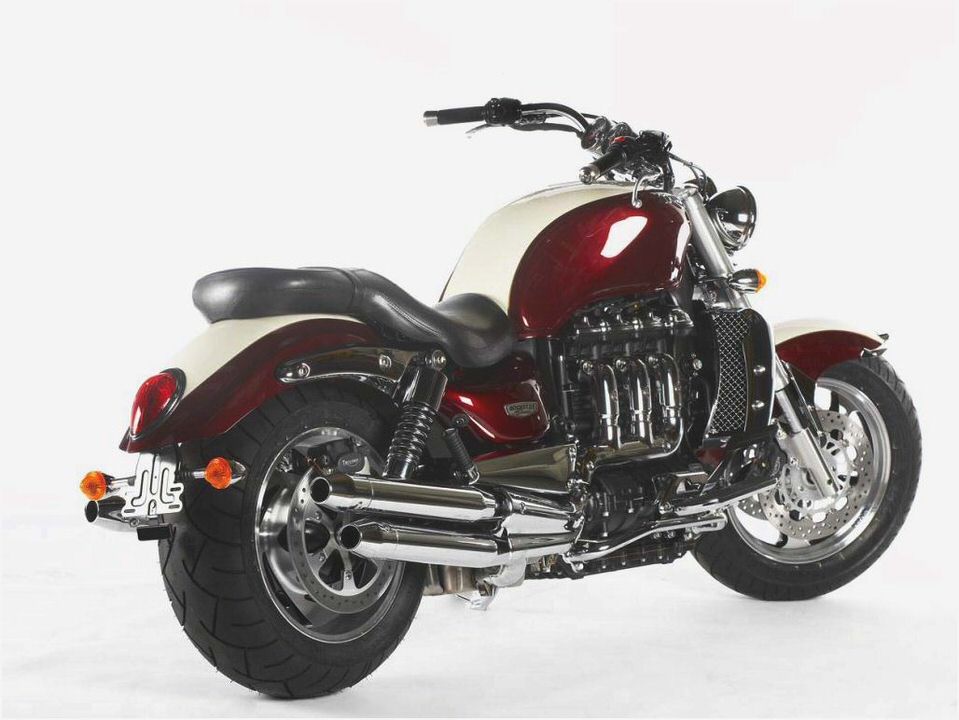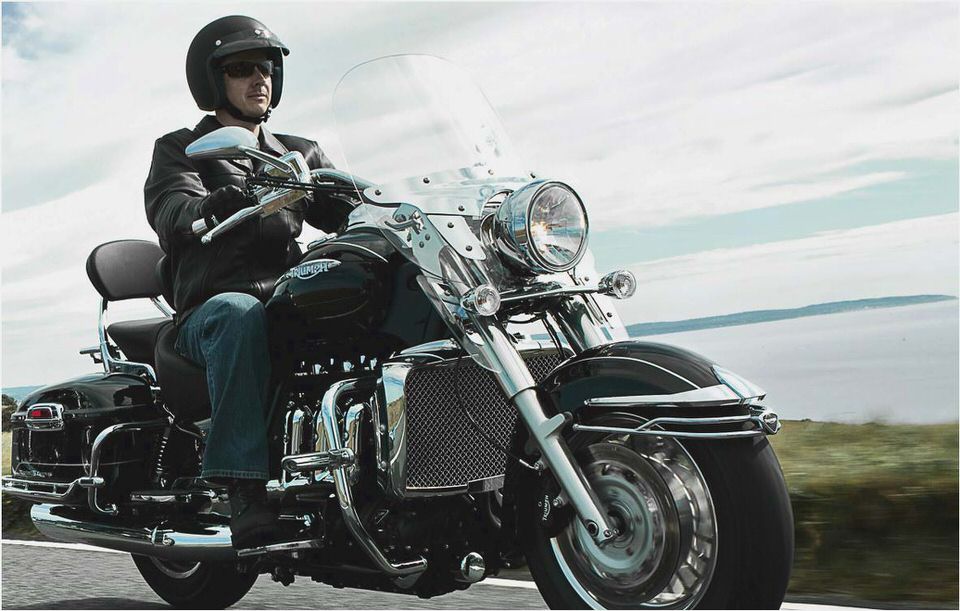 Simon says-short interview with Simon Warburton, Triumph Product manager
New products are more important now than ever. Manufacturers like Triumph and Ducati spend pretty much every penny that they earn on new products and RD. Triumph have seen instant good results with spectacular new models such as the Rocket III and Daytona 675.
What's next. Tor Sagen asked Simon Warburton:
SW: There have been many rumours circulating about a new middleweight naked bike. At this stage I can only confirm that we will shortly be announcing a bike that has been inspired by both the Speed Triple and Daytona 675. It's a bike that particularly France and Italy have asked for since the big Speed Triple is so popular there.
TS: Being the Product Manager for Triumph you also know all the secrets. Most will remain a secret until you are ready to launch, I know. However, with the 675 being semi-official.
Can you give me some trivia or detail about the design/concept period on this bike? And also please confirm the correct name. Speed Triple 675, Sport Triple 675, Street Triple 675 (this is the one isn't it?)
SW: I'm afraid most secrets will have to remain secrets! One thing I can point out is that anyone who looks closely at the way the Dayton 675 engine and frame were designed and made can see that they were always intended to be used in a naked bike at some point. For the name, you're very close with your guess, but I can't confirm exactly what it will be.
TS: Can I please have an official statement on:
The Classic range: Fuel injection or not in 2008? Any new additions in the future?
SW: I can't confirm fuel injection, but obviously we will comply with emissions regulations.
TS: Rocket III: In how many directions can you go with different platforms for the Rocket III. The luxury touring option seems to be the one everyone wants to talk about, but how about an extreme performance (I know, the R3 is already pretty extreme, but with 200bhp big displacement Yamaha Vmax rumblings in mind. ) version that would take the world by storm, 2004 re-visited? I know from what I have learned on the tour and from other sources that the current Rocket III engine is very unstressed.
Why don't Triumph stress it up a bit?
SW: You're right in that there are several possibilities with the Rocket III. Looking at our range as a whole, there are lots of possibilities for us and we have to prioritise which projects we do. At the moment plenty of people around the world are using our Rocket III as a basis for their high performance projects, and maybe one day we'll do something like that.
Not just yet, though.
TS: Litre class Daytona 675 concept: You said to me that Triumph could go about it in the same way as with the 675 and produce an equally stunning concept in the litre+ class. Most likely the best concept would be litre+ rather than litre, similar in concept to the Ducati 1098 (as in narrow, stunning with big bore displacement, brilliant handling but not necessarily more horsepower than the big four). But that there is no such bike on the table now.
Such a bike would take years to develop.
Give me your ultimate big Daytona statement please?
SW: I don't think anything I can say will stop the speculation – I have tried! Either people try to find a way to work around my words, or they say I'm not telling the truth! The best answer I can give is that maybe we will do it one day, but we have other priorities at the moment.
TS: Can you envision a Triumph Hypermotard featuring the 1050 triple in Tiger tune? The way I see it the Tiger is in concept the same as Ducati's Multistrada. It has done Ducati a world of good to launch the Hypermotard.
Can you see the same thing happening for Triumph if you also chose this direction for another 1050 (or even 675) platform?
SW: Ducati have certainly received a lot of publicity for the Hypermotard. and it looks like a very nice bike. We have projects in development that will be just as interesting for motorcyclists, but currently do not have a "hypermotard" version of the Tiger planned.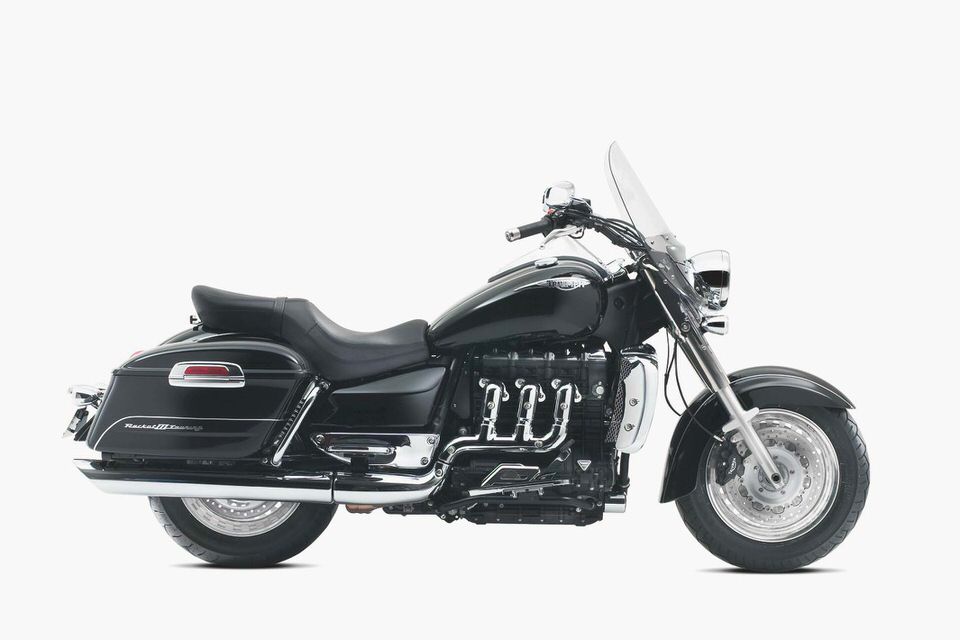 Triumph Daytona 1991-2006 Road Test Portfolio 9781855209480
Triumph Speed Triple – Wikipedia, the free encyclopedia
Triumph Rocket III Roadster Review – Ultimate MotorCycling
2013 Triumph Street Triple R- First Ride Review
2011 Triumph Tiger 800 Review – Riding Impressions of the 2011 Triumph…