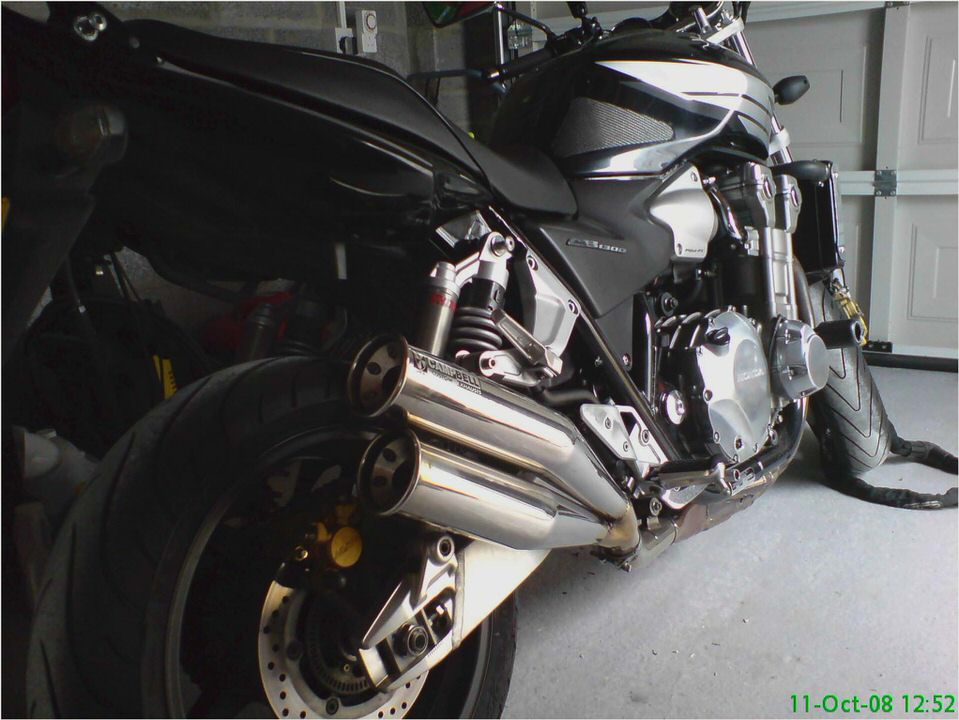 Honda's front-drive, two-door is speedy, but lost in the marketplace
FAST FACTS
1. The Accord Coupe starts at $22,406 with V6 models at $28,955.
2. A six-speed manual is available for the V6, helping to deliver a 0-60 mph time of just 5.9 seconds!
3. V6 automatic models get a PZEV i-VTEC V6 with Honda's Variable Cylinder Management (VCM) technology and 19/28 mpg, while six-speed manual gets an older VTEC V6 and just 17/25 mpg.
And for those enthusiasts out there Honda even offers an amazing performance option… the six-speed manual transmission. Normally a manual has advantages over an automatic in the performance arena, but on the Accord Coupe the difference is remarkable.
Performance figures for the V6 model with the five-speed automatic transmission are a respectable 0-60 mph time of 7.0 seconds and a quarter mile time of 15.5 sec. Choose the six-speed stick, however, and you'll be treated to a sprint to 60 mph in just 5.9 seconds and a blast down a drag strip in just 14.5.
In other words… it's fast; more so than speedy-looking cars like the new 300hp Camaro V6, or a lot of pricy European coupes.
Power is rated at 271hp and 251 ft-lbs of torque – although automatic models get 3 more ft-lbs. Even more strange is that both the auto and manual transmissions get their own individual engines. The auto-box gets a more modern 3.5-liter V6 with i-VTEC, while the six-speed gets a 3.5-liter six with VTEC, sans the "i".
And here's where the down side of the added performance comes in; the older, less sophisticated engine isn't as fuel-efficient. What this engine lacks is Honda's new Variable Cylinder Management (VCM) technology that allows the V6 engine to run on either 4 or 3 cylinders. It's also not a PZEV vehicle.
Why Honda couldn't use the newer engine with the six-speed is a bit of a mystery, but it probably came down to a cost issue and they figured the sort of buyers who want a six-speed manual would easily trade some added performance for decreased fuel-economy.
As a result, the six-speed box gets just 17 mpg city and 25 mpg highway, as compared to 19/28 with the five-speed automatic. We're big fans of performance but these fuel economy numbers are pretty low for a Honda. Then again, if it weren't for this stopgap measure, Honda would probably just can the six-speed altogether.
A final down side to the six-speed stick is that, unlike almost every car made since the dawn of the auto-box, it isn't any cheaper. No matter what transmission you choose, the V6 Accord Coupe starts at $28,955.
Four-cylinder models (5AT or 5MT) can be had for $5,000 less, but only $3,00 less comparably equipped.
SOLID AND STYLISH LUXURY SPORTS COUPE LOOKS
Six-speed manual transmission aside, what the Accord Coupe adds on top of the sedan's great qualities is a wonderful design. As a larger two-door the Accord has an imposing presence, helped out by the very-European flat-fronted nose. There's also a long hood and some nicely flared fenders.
In many ways it resembles a Mercedes CL-Class.
The britework grille frame and chrome detailing on the window surrounds also adds a touch of class. A set of 18-inch rollers sits on the larger side of what you'd expect from an OEM, although the design isn't overly compelling. Still, the larger wheel does suit the coup and allows for some reasonably low profile rubber for a more engaging driving experience.
If you don't mind the added cost, we highly recommend the factory aero kit. Honda's skirt packages always made a huge difference in how their cars look, although the Accord Coupe does look good just the way it is. And as for those wheels, Honda offers a set of nice looking 19s, but at $3,000 you might want to try aftermarket.
INSIDE: EVERYTHING YOU'D EXPECT IN A LUXURY SEDAN
The long list includes: one-touch power windows, remote entry, power locks, one-touch power moonroof, dual-zone climate control, heated leather seats with a 8-way power adjustability with lumbar for the driver and 4-way power adjustability for the passenger, a leather coated tilt and telescopic wheel with redundant audio controls and cruise control, a 7-speaker 270-watt AM/FM 6-Disc audio system with MP3/MWA playback, an auxiliary jack and speed sensitive volume control.
While all this does sound great and we thoroughly enjoyed every bit of it on our tester, we hate when manufacturers package things together, forcing you to get an added option you might not necessarily want. In this case, it's the leather, as all V6 Coupe models come with it, meaning you have to pay the extra $2,000 even if all you wanted was the powerful V6.
Otherwise we can't fault any part of the interior as Honda has the ergonomics down pat. Every control is easy to use and close at hand and all the gauges are well lit. In fact, Honda even lights the climate controls and audio controls differently (aqua green and white) to make it easier to distinguish between them at night.
Everything looks reasonably high quality and while the leather isn't overly high-grade, it's not like you're spending $40,000 to get into an Accord Coupe. The design of the gauges is typical straightforward Honda, and the center stack looks modern and luxurious, especially when flanked with aluminum trim.
As driving with the windows down and the sunroof open just feels right in a coupe, I found myself doing plenty of that and really appreciated the one-touch windows and sunroof.
The driving position does seem a bit high for a coupe, but that is no doubt as a result of this car's sedan underpinnings.
In the safety department there are the usual six airbags (front, side and curtain) as well as ABS, EDB and Brake Assist. A Tire Pressure Monitoring System is also standard, as are stability and traction control.
THE DRIVE
As mentioned, behind the wheel you do feel a little high up for such a sporty car, but that doesn't matter. Again, it's not actually a sports car and it is front-wheel drive, but for a large-ish toy the two-door Accord corners quite well. This is partly to do with its size, as the coupe cuts 2.3-inches from the sedan's wheelbase, along with 3.2-inches overall.
It's also 1.7-inches shorter and a tenth of an inch wider. Honda even moved the fuel tank lower and more forward for better weight distribution a lower center of gravity.
Still, the biggest thrills in this car come from a heavy right foot and some quick shifting. The acceleration is impressive and possibly feels even faster than the 5.9 seconds to 60 time.
Curb weight is set at 3,446 lbs, which isn't too bad. Add an extra 100 lbs to that if you opt for the automatic transmission though.
Due to all the power, spinning the font wheels is easy and this is a car that just begs for a limited slip differential. This was particularly noticeable as I hopped into the Accord Coupe after a week in an LSD-equipped Civic Si.
THE COMPETITION
When the latest Accord Coupe launched with the sedan in 2008, the car didn't have much competition. Honda lists the Toyota Solara and Altima Coupe as rivals. In top-level trim the Solara isn't in the same league of sportiness (and Toyota doesn't even make it any more) and the Altima just hasn't caught on, despite a reasonable price and lots of power.
Now there is another rival, the Hyundai Genesis Coupe. Sure it's RWD and not FWD, but that is only likely to make the Hyundai more enticing. Impressively even the 306hp 3.8-liter V6 model costs just $25,000 – and you do get leather for that price.
It also rips to 60 in somewhere around 5.5 seconds and gets better fuel-mileage too with 21/30 mpg (city/hwy).
THE VERDICT
Despite the poor fuel-economy numbers we do have to recommend the manual over the automatic for V6 models, as the performance penalty when opting for the auto-box just seems like a rip off.
With a starting price of $22,406 for the four-cylinder, the V6 model begins at $28,955, which, when compared to new offerings like the Genesis Coupe seems steep. Still, the Accord Coupe is luxurious enough while supplying lots of speed. It's also tough to argue with Honda's stellar reputation for dependability, quality and reliability.

HONDA CBR 600 RR 2003 – 2004
Used 2011 Honda NT700V – Reviews, Prices and Specs at Motorcyclist Magazine
Driving the Toyota FJ Cruiser
Vintage Greeves Motorcycles Hawkstone, QUB, & Challenger
Pit bike