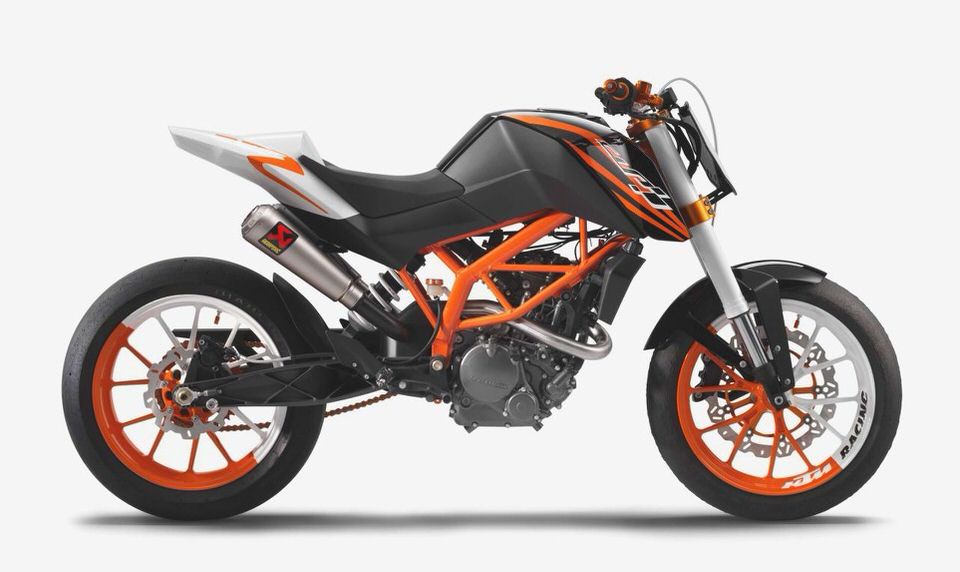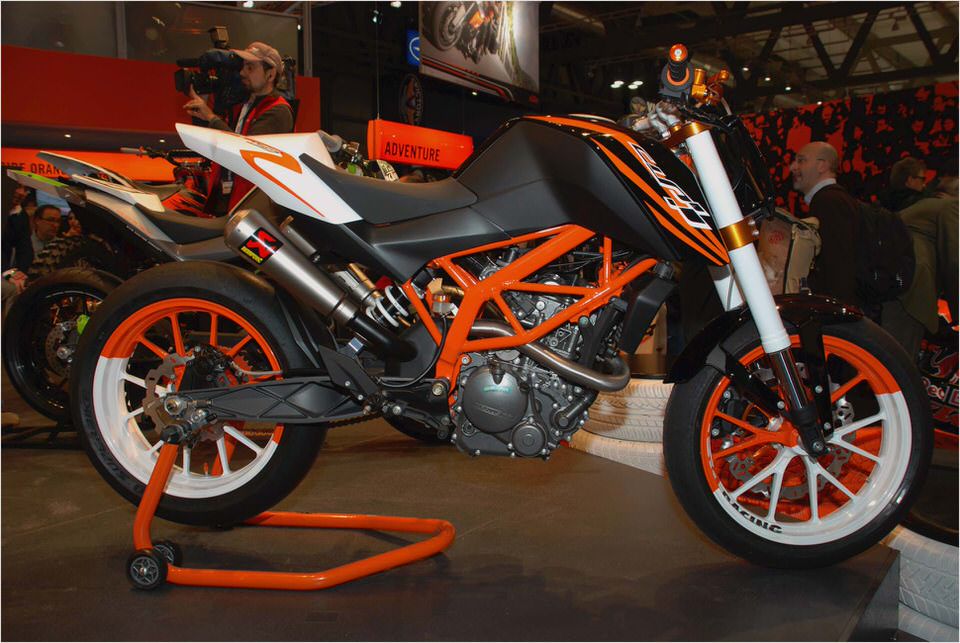 2009 KTM X-BOW Street
KTM to Offer Less-Expensive, Street-Legal X-BOW in 2009
KTM has taken the purists-only 2009 KTM X-BOW and split it into several dedicated models for drivers with different needs and interests. Perhaps the most noteworthy of the new X-BOW models is the homoglamated KTM X-Bow Street version, which will be tearing up backroads and public days on the Nurburgring in markets across Europe soon.
The X-BOW Street has matured somewhat from the earliest KTM 4-wheel trikes, with a 2.0 liter turbocharged Audi TFSI powerplant and every feature not necessary for communication between driver and road thrown to the wind in the name of austere simplicity and weight savings.
Weighing in at south of 1800 pounds, the 2009 KTM X-Bow Street is good for 3.9 seconds from 0-100 km/h despite carrying only 240 horsepower on its shoulders. Taking the Lotus-perfected idea of light weight with simply adequate power, KTM takes things to the extreme. The result is a pure-bred race car that needs to rev into the stratosphere to stay in its power band.
A top speed of 137 mph tells volumes about how tall the X-Bow Street is geared. The X-Bow Street will not be an easy car to push to its limits, to be sure, but even in the hands of an amateur the big, sticky rubber and stickier suspension should save from many a collision.
Press shots of the 2009 X-Bow show a wheel fully in the air in multiple instances, with the chassis staying rigid and the other three shoes firmly planted on the ground. Whether the X-Bow's lack of creature comforts like, say, a windshield will prevent drivers from lining up to get a 50,000 Euro performance bargain in the X-Bow Street remains to be seen.
Even if it doesn't enjoy huge sales numbers, the fact that the 2009 KTM X-Bow Street even exists as a road-legal car in the current automotive climate is a very, very good sign.
-RSportsCars
The KTM X-BOW Street
Official KTM Press Release
With its aggressive design and immense sporting potential, the X-BOW is a milestone in 50-year
history of the KTM brand. At the same time it represents a new benchmark in the small but elite
segment of radical lightweight sportscars. This exceptional achievement is the result of its highly
original design concept and the fact that for its first car, KTM employed the finest materials, advanced
technology and the know-how of respected development partners. The result is a street-homologated
sportscar with pedigree motorsport technologies including a cutting edge monocoque made from
carbon fibre, identical to those that have become standard in modern Formula 1, for example, because
of its weight and safety advantages.
Thanks to the car's light weight and the 177 kW (240 hp) Audi 2.0 TFSI engine, the KTM X-BOW sets
new performance standards and outstrips even far more powerful sportscars. Weighing in at around
790 kilograms, it accelerates from a standing start to 100 km/h in only 3.9 seconds. At the same time, low fuel consumption (7.9 litres/100 km) and exhaust emissions (187.23 g/km) rival those of powerful compact cars.
But the X-BOW isn't just a racing machine, even if it does achieve spectacular performance on the
race track. With its modern technologies and exceptional dynamics, it's also oriented towards sporty
drivers who seek a purist driving experience on the road. By foregoing electronic assistance and
extraneous, heavy comfort features, the X-BOW offers an unfiltered driving adventure. This is made
possible by the double wishbone suspension front and rear, the exposed mechanical components and
the unadulterated concept that leaves the X-BOW without a roof, doors or a windscreen. The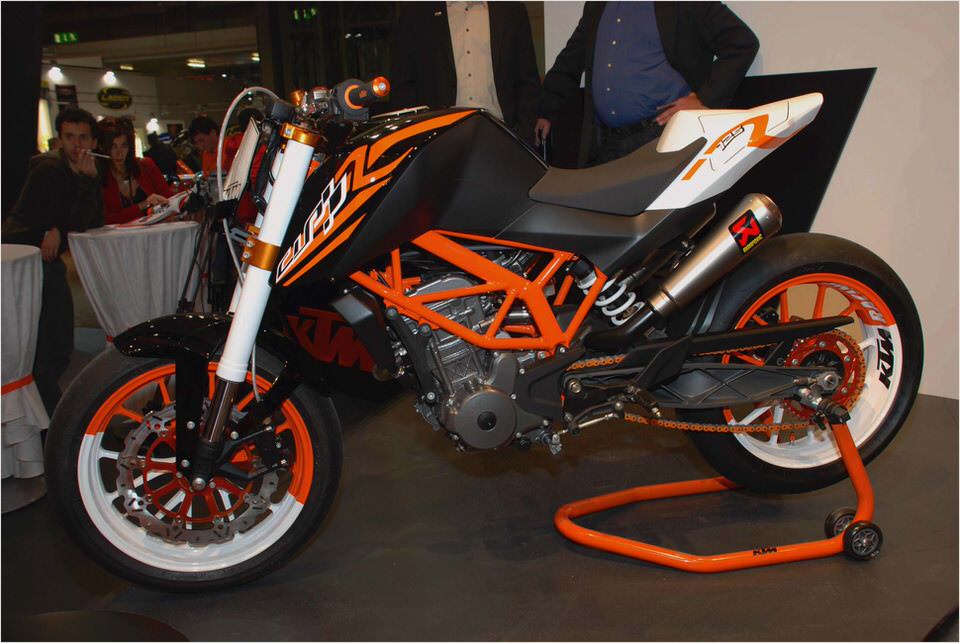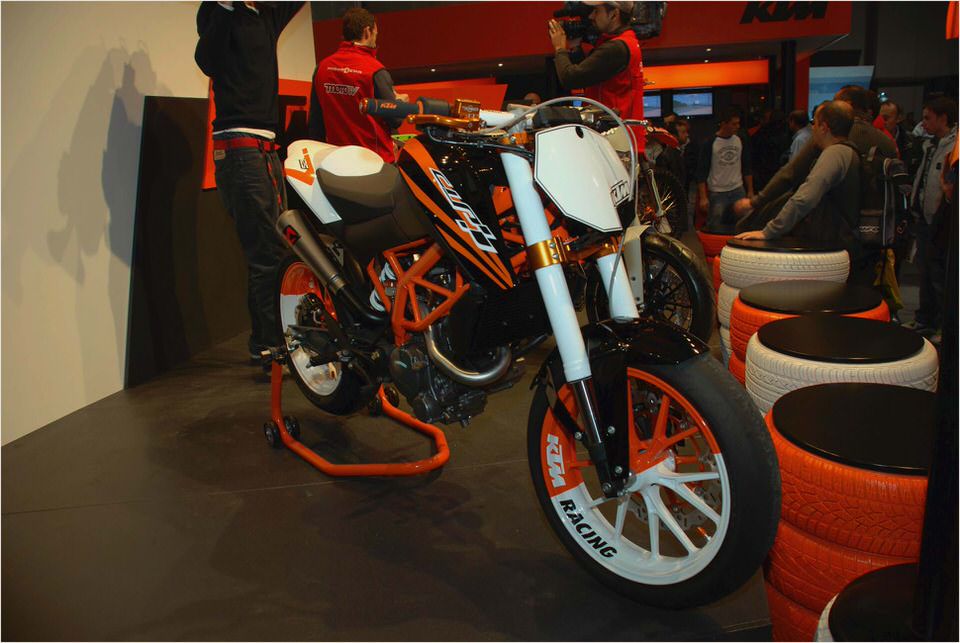 sportscar's only concession is a 70 mm high, transparent wind deflector. So driving the KTM X-BOW
becomes an experience with an immediacy that otherwise can only be felt when riding a motorbike or
driving a single-seater racing car.
For the 2009 model year, there is a new X-BOW product line-up with ownership of the new sportscar
phenomenon from KTM starting at only 49,980 Euros (plus national taxes and import duties) for the X-
BOW Street that, even with its basic configuration, offers the absolute maximum in driving pleasure.
The Street series features in detail
– Carbon fibre monocoque with crash box, both in clear coat finish
– Audi 2.0 TFSI engine with direct fuel injection and 177 kW (240 hp)
– Smooth racing underbody, front splitter and rear diffuser in aluminium composite
– Individually adjustable pedals and adjustable multi-function steering wheel
– 'Keyless Go' system
– Lacquered alloy wheel rims
– Four-point safety harness
Factory-fitted special options are also available: a removable steering wheel, limited-slip differential or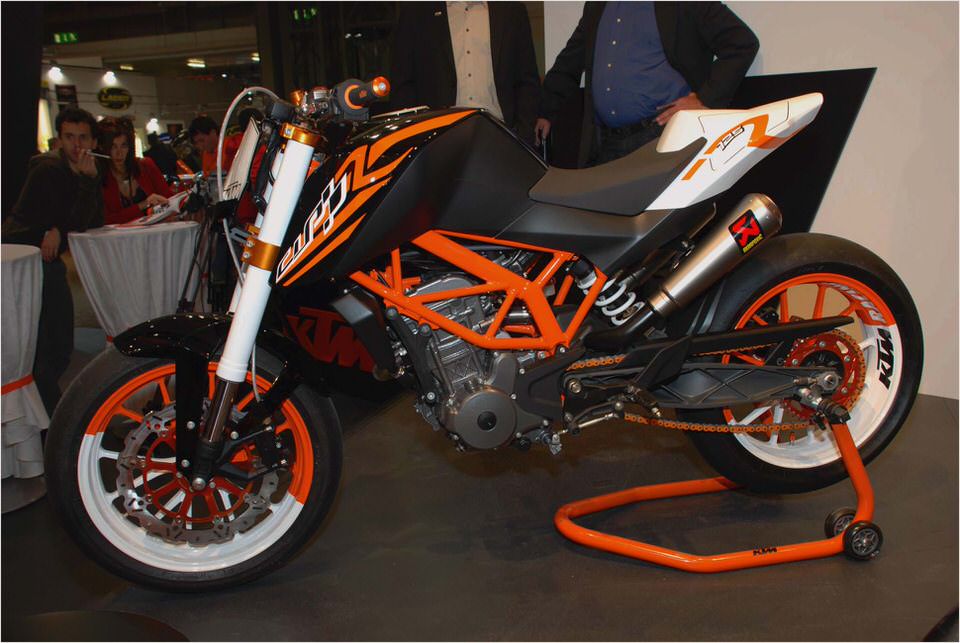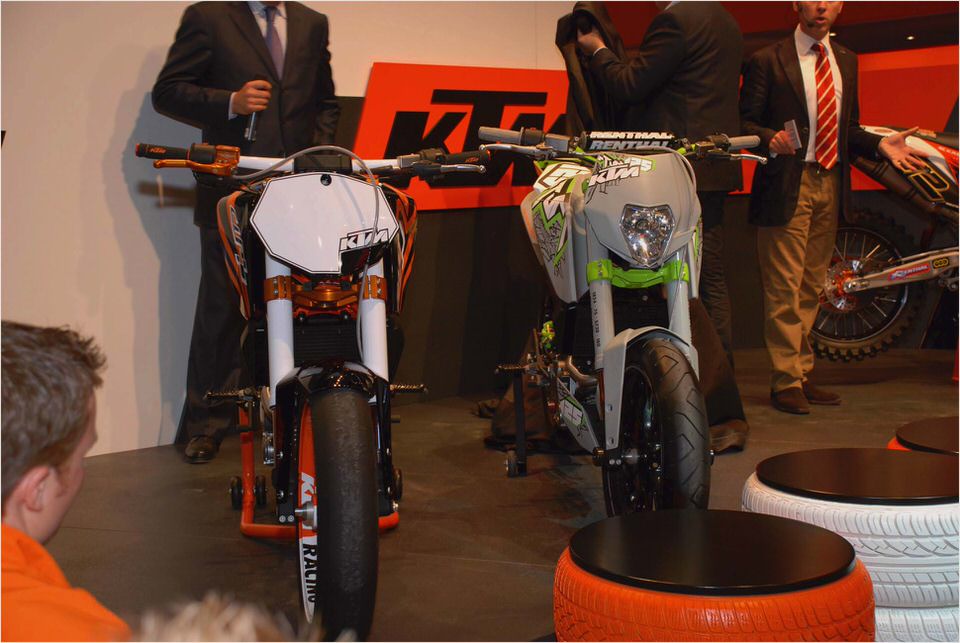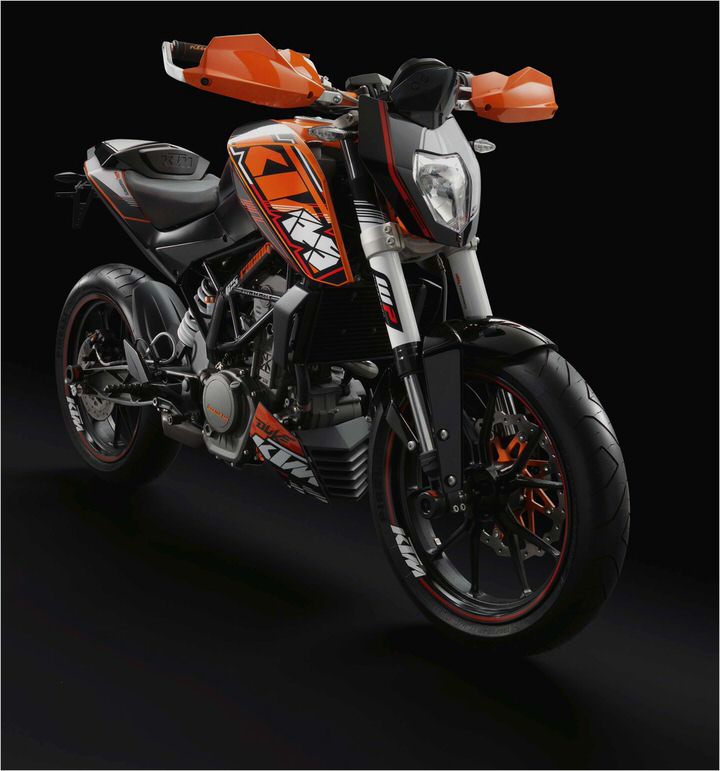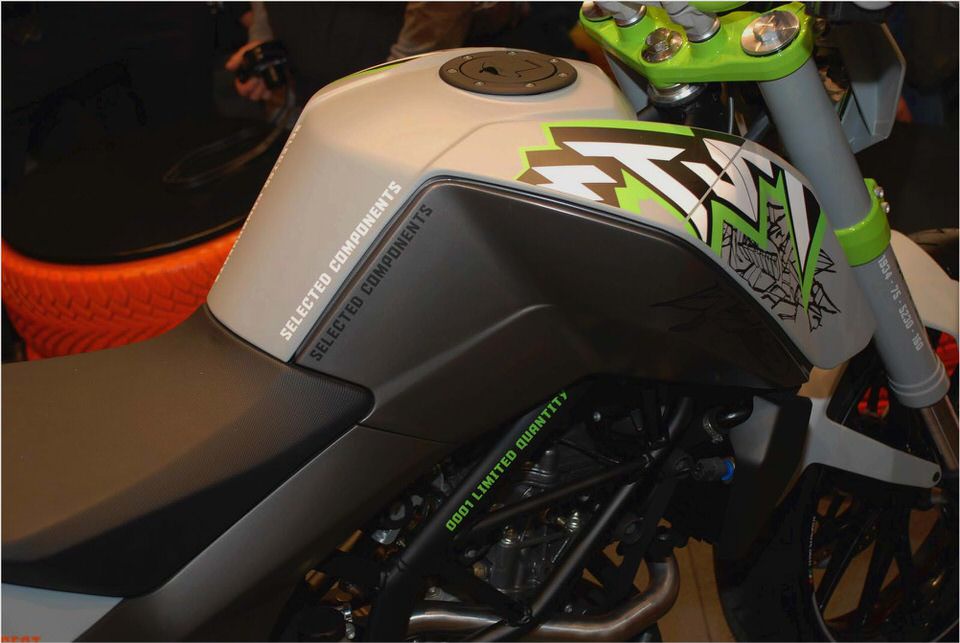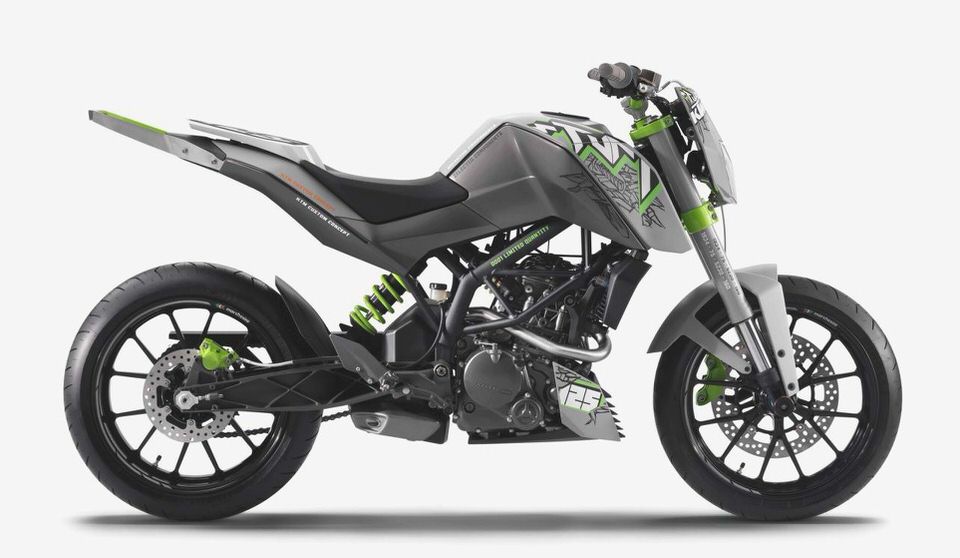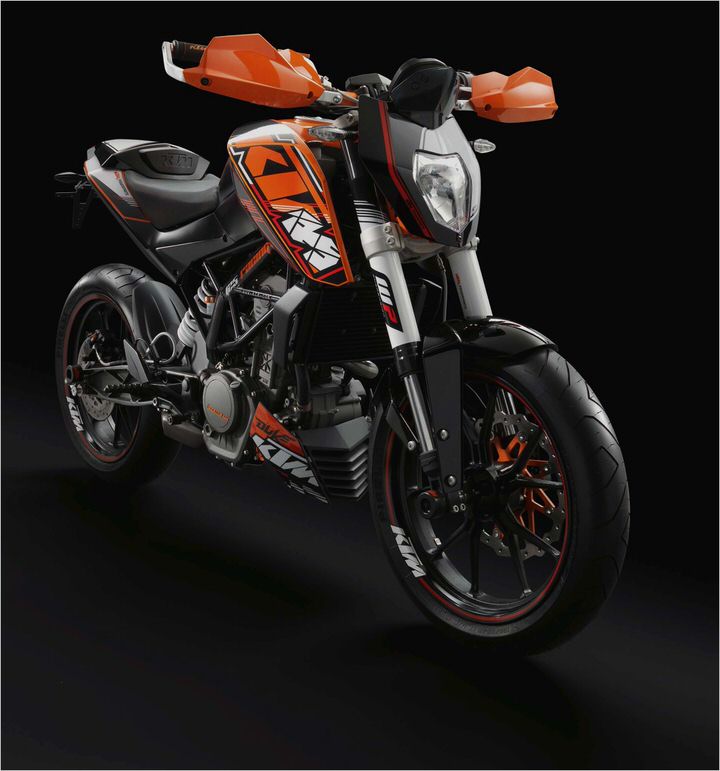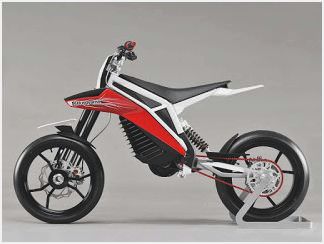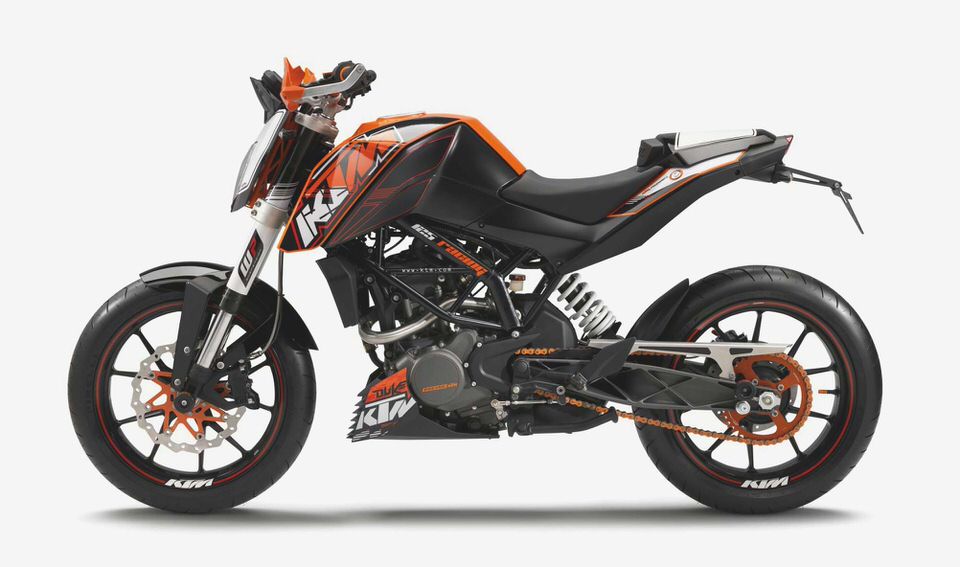 Full Test: 2010 KTM 250 SX-F and 450 SX-F MotoOnline.com.au
2005 KTM 450 SX 450 vs. 450 EXC – Off Road Bike Comparison – Dirt Rider Magazine
2008 KTM 690 Enduro motorcycle review @ Top Speed
KTM 990 SM R Ash On Bikes
KTM 950 Superenduro R How To Save Money And Do It Yourself!