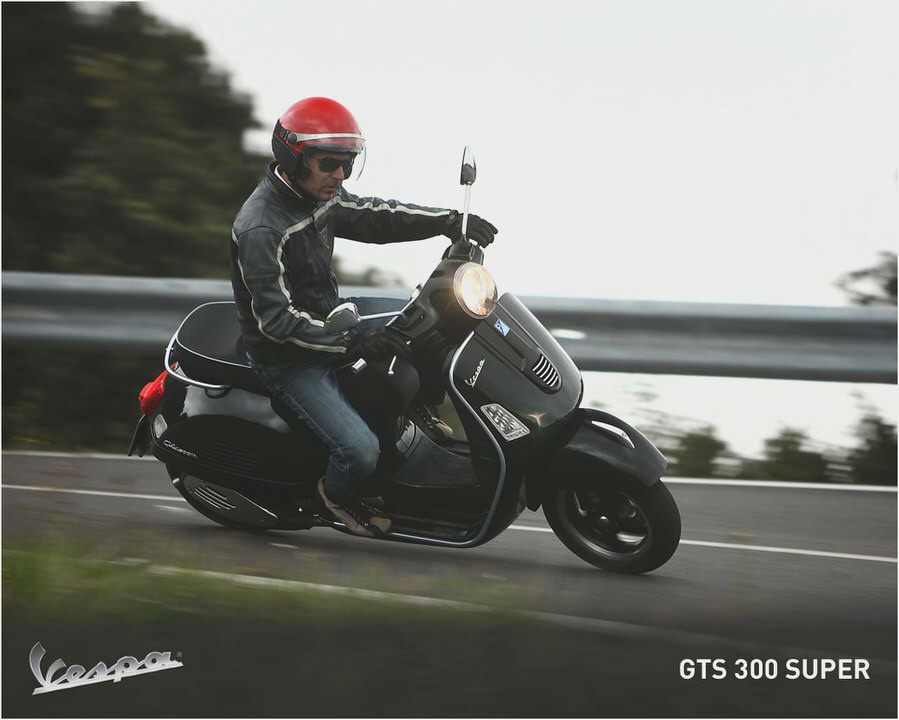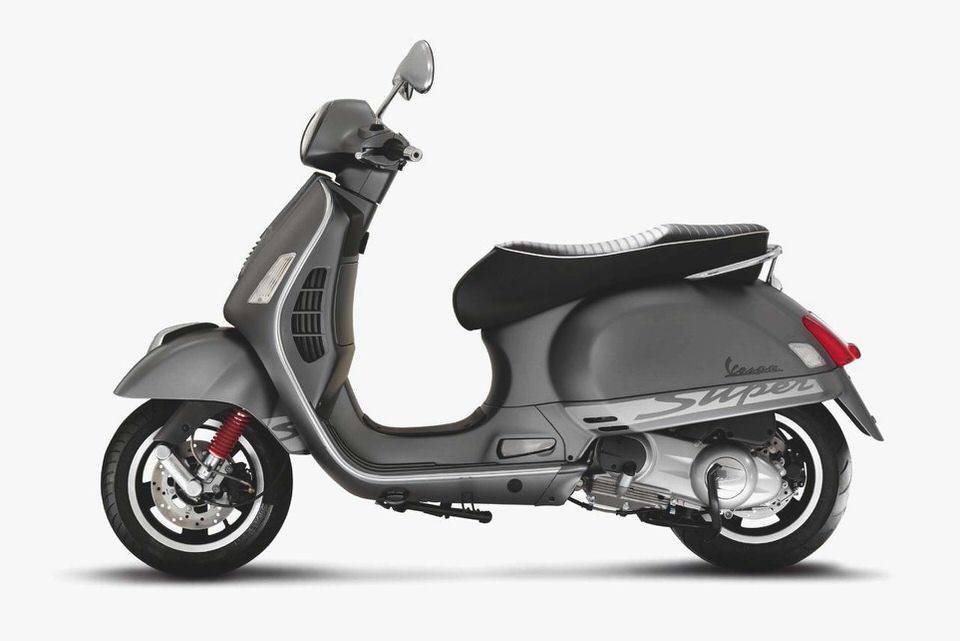 2009 Vespa GTS 300 Scooter US Debut
Upping displacement to 278cc the Vespa GTS 300 Super is now the fastest Vespa scooter on the road.
Vespa makes its fastest scooter a little more zippy with the debut of its GTS 300 Super. The replacement model for the GTS 250, the new Italian 'wasp' packs a bigger sting, upping displacement to 278cc.
The latest generation of the 4-stroke, 4-valve Quasar (QUArter liter Smooth Augmented Range) Single remains liquid-cooled and fuel injected. A 75mm bore and 63mm stroke deliver an extra 34cc, with peak power claims of 22 horsepower and 16.5 lb-ft torque (the 250 predecessor claimed 22 hp with 14.9 lb-ft torque).
We know firsthand the admirable performance capabilities of the GTS 250, which allowed for casual freeway treks and rigorous backroad enjoyment. The new GTS 300 Super promises more of the same, retaining much of its predecessor's highlights, including a more stable and confident ride delivered by the large (for a scooter) 12-inch wheels.
The latest GTS also incorporates the rigid Vespa-trademark sheetmetal frame. A single shock front suspension is non-adjustable, with the dual rear shocks adjustable for preload. Braking is dual disc, with a single 220mm rotor with dual-piston caliper configuration in both the front and rear.
With 12-inch wheels give the Vespa GTS 300 Super a more solid feel than its smaller rivals.
Most of the changes on the GTS 300 are cosmetic, meant to enhance the Vespa's more sporting nature. Perhaps the most noticeable is the side grill on the rear engine panel. Or perhaps the red spring on the front shock, especially noticeable against the Optic White paint scheme – the new GTS is also available in Shiny Black.
Other styling changes include two-tone alloy rims, black-rimmed headlight and new chrome air intake.
Storage capacity according to Vespa PR is "sufficient for storing helmets, groceries – you name it!" Okay, we name a full-face helmet! The lack of storage was one of our few gripes testing the GTS 250. We hope the new 300 can store one, but we're not holding our breath.
If not, a rear top case and soft luggage are available as accessories.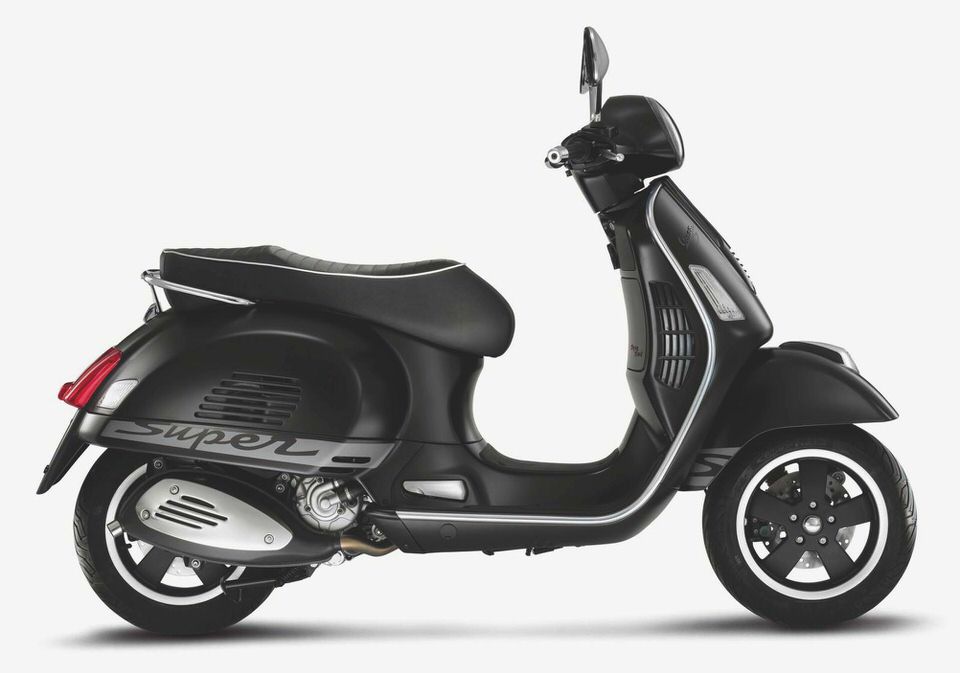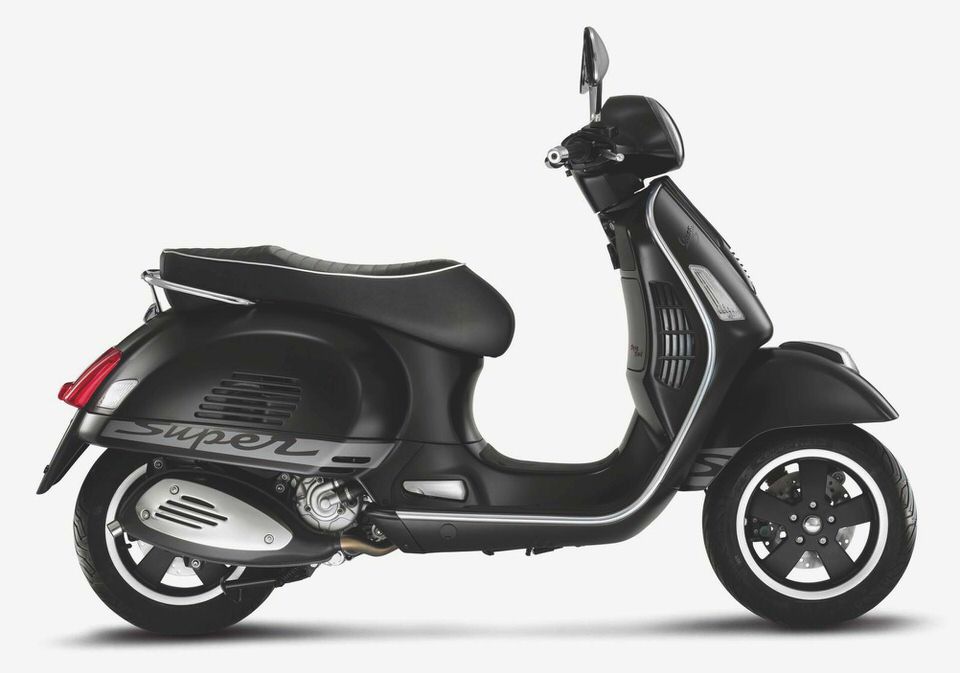 The new GTS 300 Super will hit US dealerships beginning in March, with an MSRP of $6199.
If you like the looks of the new Vespa GTS 300 Super, check out our review of the Vespa GTS 250 Scooter .
Yes, two up travel is possible on the Vespa GTS 300 Super.
2009 Vespa GTS 300 Super
Engine: 4-stroke, 4-valve SOHC Single
Displacement: 278cc
Bore and Stroke: 75 x 63mm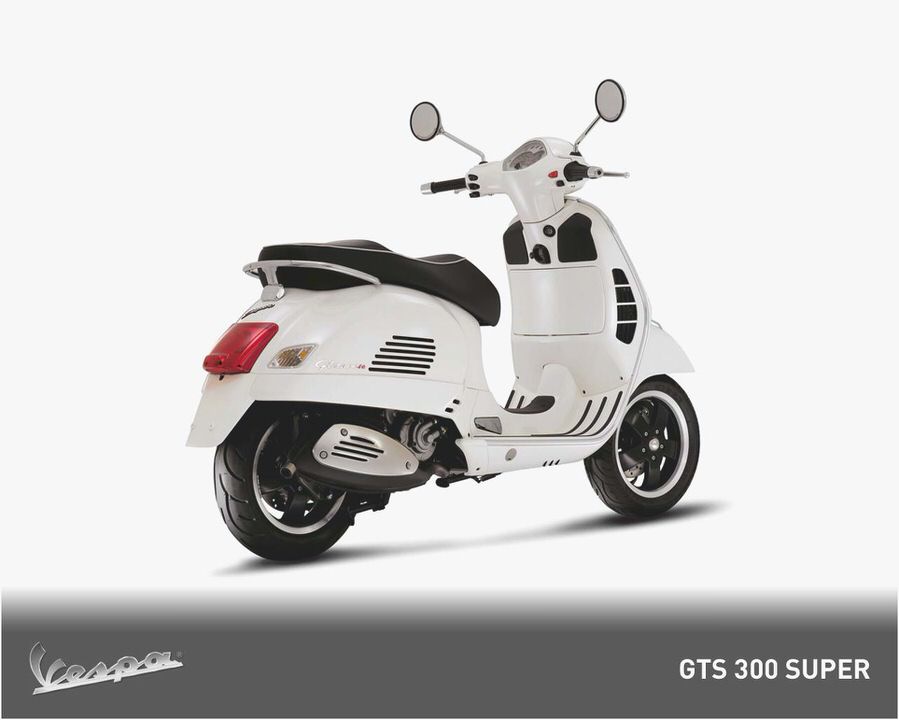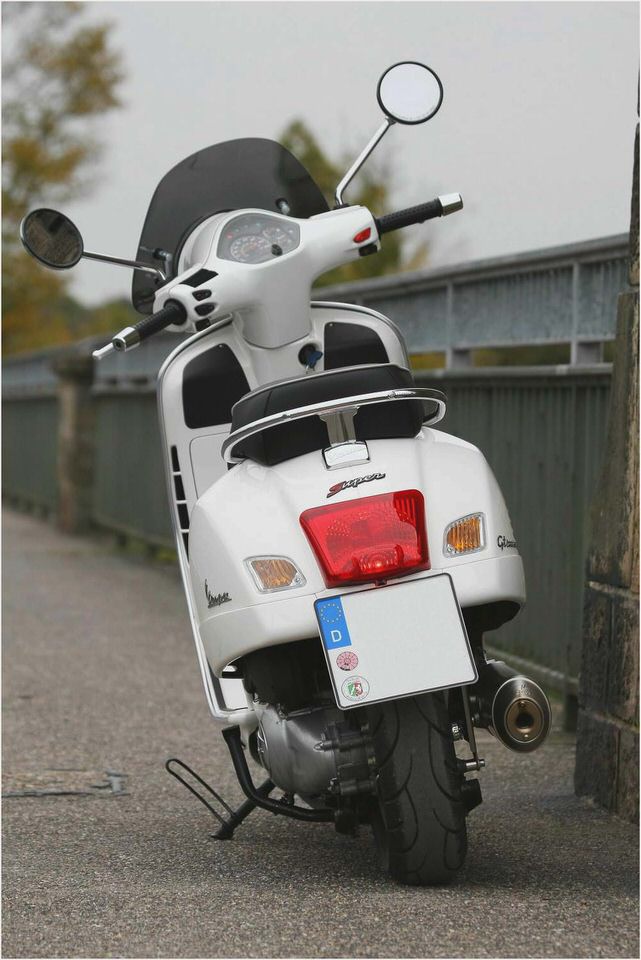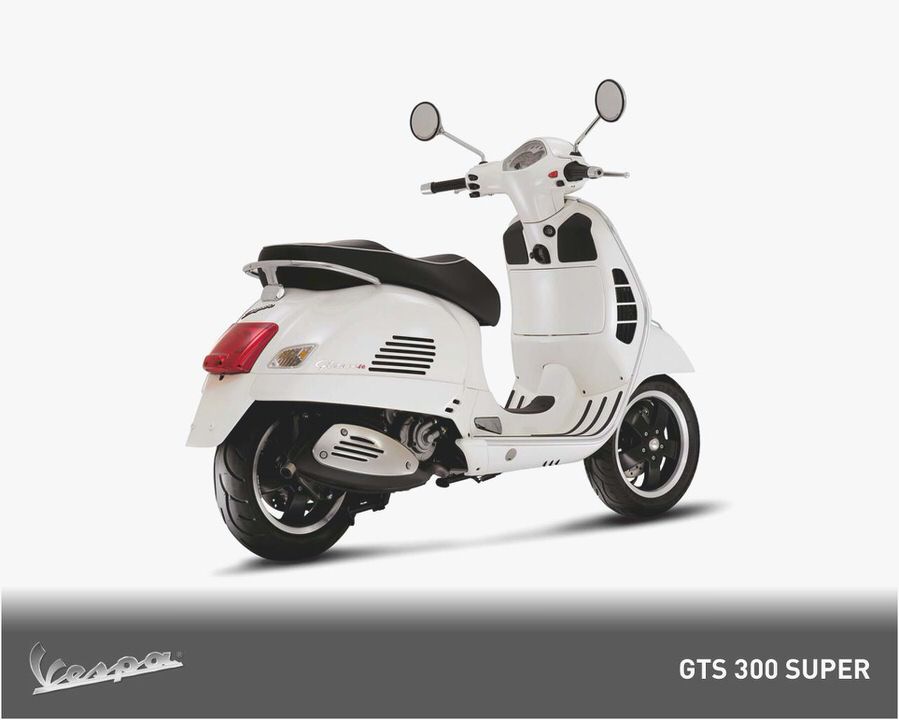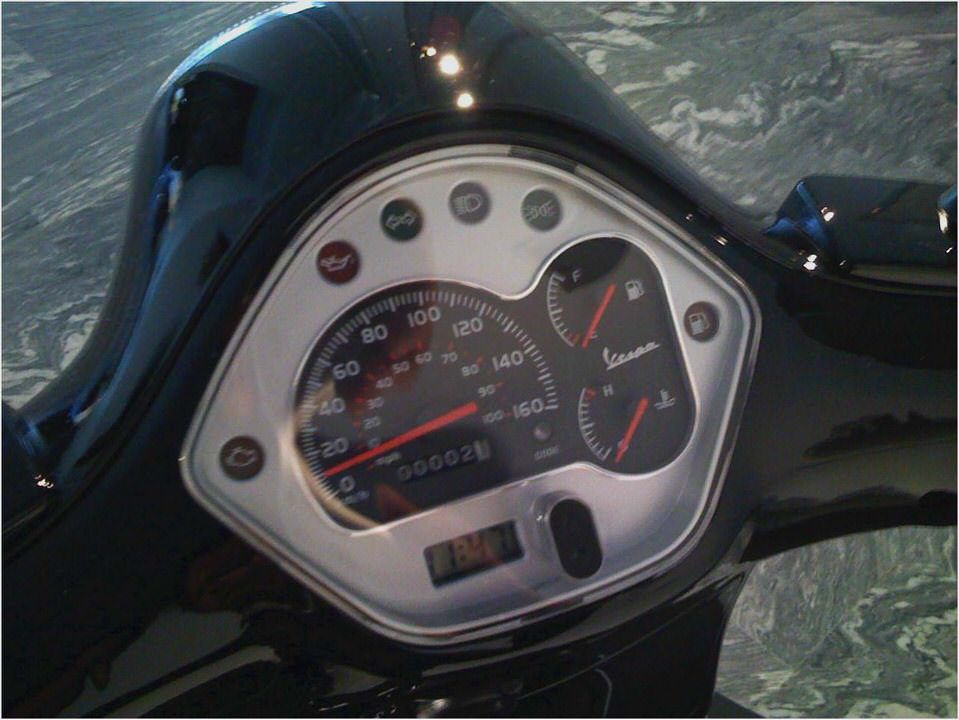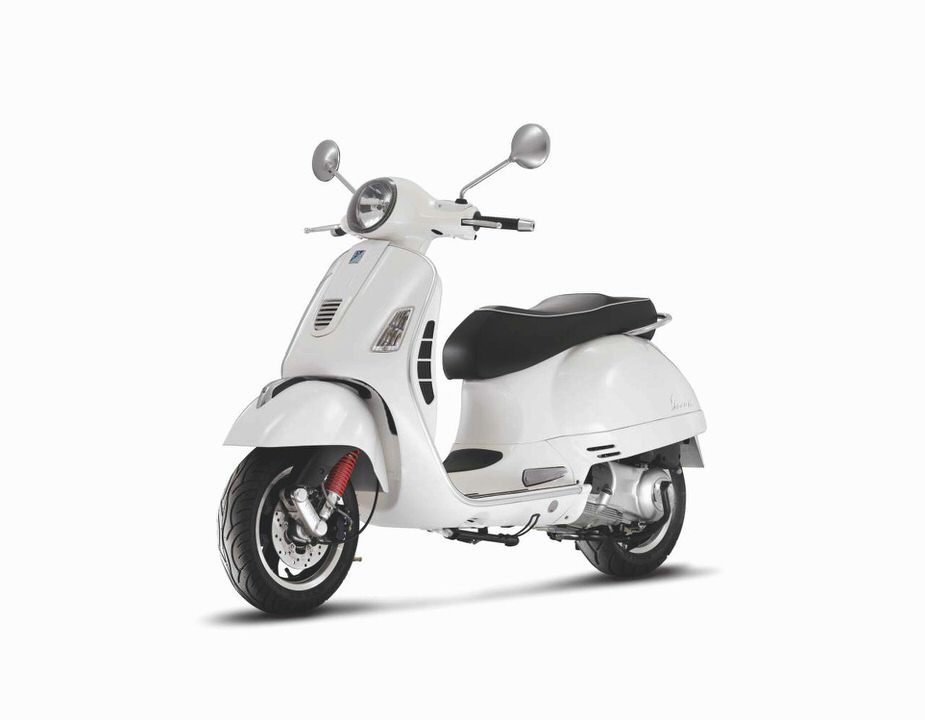 2012 Vespa LX Touring 50 2014 2015 New Motorcycles,Classic,Price,Pictures…
2012 Vespa LX and S 125/150 3V Review – Ultimate MotorCycling
Modern Vespa : NEW VESPA GTS 125
Vespa GTS – Wikipedia, the free encyclopedia
2007 Vespa GTS 250 – Used 2007 GTS 250 at Motorcyclist Magazine