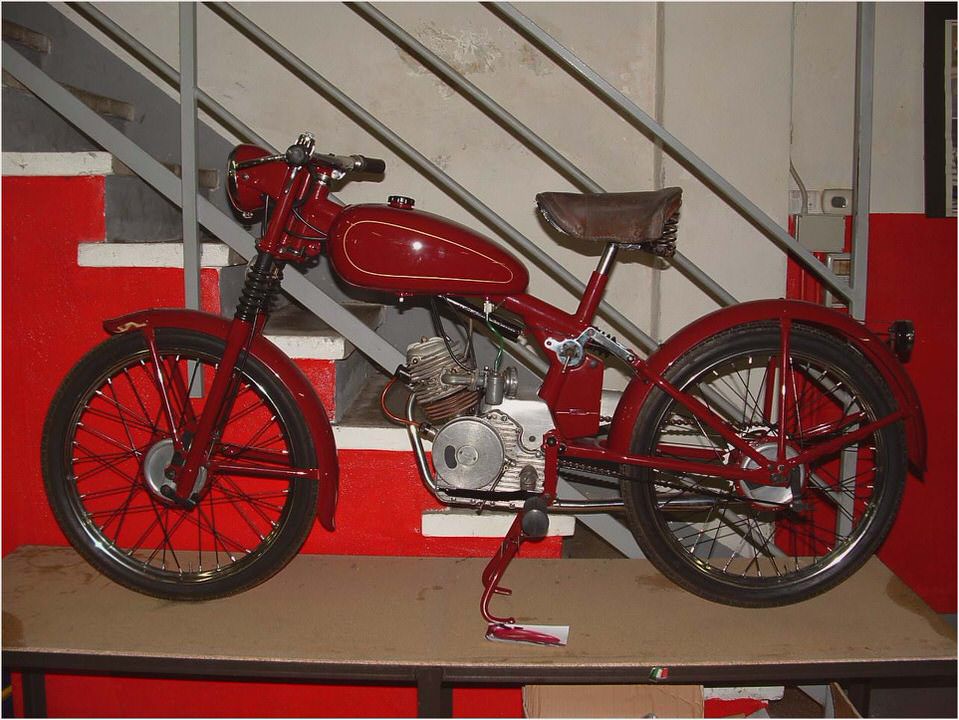 Meet Ducati's groundbreaking new ride
The 2010 Ducati Multistrada 1200 wouldn't have stirred much interest if it were simply a mild redesign of the outgoing air-cooled sport tourer, but the re-imagined Multi boasts so many radical features– among them a superbike-sourced engine and available electronic suspension– that it has become one of the most anticipated bikes of the year.
We rode the new Multistrada over 150 miles in the Canary Islands to experience the bike firsthand across a variety of terrain. Read on to find out whether or not the newest Ducati lives up to the hype.
The Goods, Part I: Four Bikes in One?
Ducati boldly claims that their new Multistrada 1200 combines four bikes in one, but how can one bike embody so many different personalities? Let's see how the Multistrada's hardware addresses those claims.
The base version of the Multistrada 1200 is priced at $14,995, and comes with Ducati Traction Control (DTC.) Optional ABS rings in at $16,495. The four-in-one idea is based on the Ducati Electronic Suspension (DES) system found in the S version (priced at $19,995), which works in conjunction with DTC and throttle mapping to change the bike's on-road behavior via -hlins units that are adjustable on the fly. Sport mode uses all of the engine's 150 hp with sharp throttle response and DTC set to 4 (with 8 being the most intrusive.) Touring sets DTC to 5 and softens suspension, while Urban cuts power to 100 hp, bumps DTC to 6, and softens up for bigger potholes and bumps. Enduro raises the bike's rear suspension for extra clearance, allows for 100 hp, and makes power slides possible with a DTC setting of 2.
Though the four settings are easily swapped via the left switchgear (and indicated on the round section of the dashboard ), digging deeper into the menus enables highly specific customization; for instance, you can redefine Sport mode to yield only 100 horsepower from the engine, with little or no DTC intervention and ABS off. Additionally, you can individually assign numerical preload and rebound settings to the front and rear suspension, and save any combination in the bike's computer for future reference. It's equally easy to revert to default settings.
The Goods, Part II: Powertrain and Accessories
Photo © Milagro
The 2010 Ducati Multistrada 1200 has a wet weight of only 478 pounds (485 pounds in the S), and its 1198cc L-twin powerplant produces 150 horsepower and 87.5 lb-ft of torque; the Multistrada's torque output is so robust that below 6,500 rpm, it actually exceeds the torque of the superbike from which it's derived. Notably, service intervals have been increased to 15,000 miles on this engine.
For reference, the Multistrada 1200 S is 19 pounds lighter than the BMW R1200GS. and it's got a whopping 40 more horsepower. Compared to the Yamaha Super Tenere. the Multistrada has 42 more horsepower and weighs 97 pounds less. And though the KTM 990 Adventure is slightly lighter, it's also notably down on grunt, producing a mere 105 horsepower.
Since the Multistrada's power-to-weight ratio makes it the undisputed hot rod of its segment, you can imagine the effect on its ridability– and you'll read about it below.
The Desmodromically valved, L-twin mates to a six-speed transmission and a slipper clutch, and the dual seat is 33.46 inches tall (though a lower accessory seat is available, measuring 32.48 inches.) Standard features includes a manually adjustable windscreen. a hands free ignition system that uses a wireless transponder instead of a key, and a digital display with everything from a gear indicator and DES mode setting (on S bikes) to fuel economy, ambient temperature, average speed, and more.
The S Sport version features ABS, DES, and carbon trim, and S Touring replaces carbon with side luggage, a center stand, and heated grips. Both S models are priced at $19,995.
On the Road (and Dirt): Ducati's Athletic New Groundbreaker
If you still haven't figured out by its all-new hardware and powertrain, the Multistrada 1200 is a bold step forward for Ducati, so my expectations for the bike were high.
As I swung a leg over the Multistrada 1200 S, it didn't take long to realize that its bite is as loud as its notorious bite. Seat height was manageable for my 5'11 frame, especially since the bike is so light to handle. Though the start sequence involves an unfamiliar downward click of the ignition key guard before the red button is pressed, the thrum of the big-bore L-twin at startup makes itself familiar to die-hard Ducatisti .
Let out the low effort clutch, and the Multistrada's low weight becomes quickly apparent; in Touring mode, thrust is abundant and immediate. In Sport mode, it comes with crisper delivery and noticeably (but not dramatically) more insistence, while Urban mode is appropriately smooth and predictable. The bike's lightness is perhaps even more rewarding in turns, where the bike's front 17 inch wheel flicks effortlessly from side to side, pitching the bike into turns with low handlebar effort.
And yet, the Multistrada tracks with stability, even when I hit an indicated 215 km/hr (134 mph) along one particularly long straightaway. Dual 320mm radial Brembos offered strong stops, and the ABS on our S model test bikes added a layer of reassurance, with relatively little pedal pulsing. And once we slowed down, it wasn't long before the torquey lure of the big L-twin had us blasting along at warp speed, with power whisking the bike along effortlessly into five-digit engine rpms.
Photo © Milagro
The saddle proved comfortable over a day's worth of riding, and it's no wonder it was benchmarked against BMW's GS seat. Incidentally, accessory selection was also benchmarked against the Beemer, not to mention saddlebag volume: the Multi's stock bags can hold 15.32 or 19.28 gallons (depending on which lid is used), which is more than the stock BMW GS's. An optional 12.68 gallon top case will swallow two full-face helmets, and if there's anything missing from its repertoire of amenities, it might be an option for cruise control.
Sigma Performance – Ducati 748-853
Ducati 1098R Review Ducati News Today
Ducati Diavel Ducati Diavel Price India Ducati Diavel Reviews Bi…
Four Desmo GP13s Unveiled at Ducati Wroom – Motorcycle USA
2006 Ducati Supersport 1000 DS motorcycle review @ Top Speed