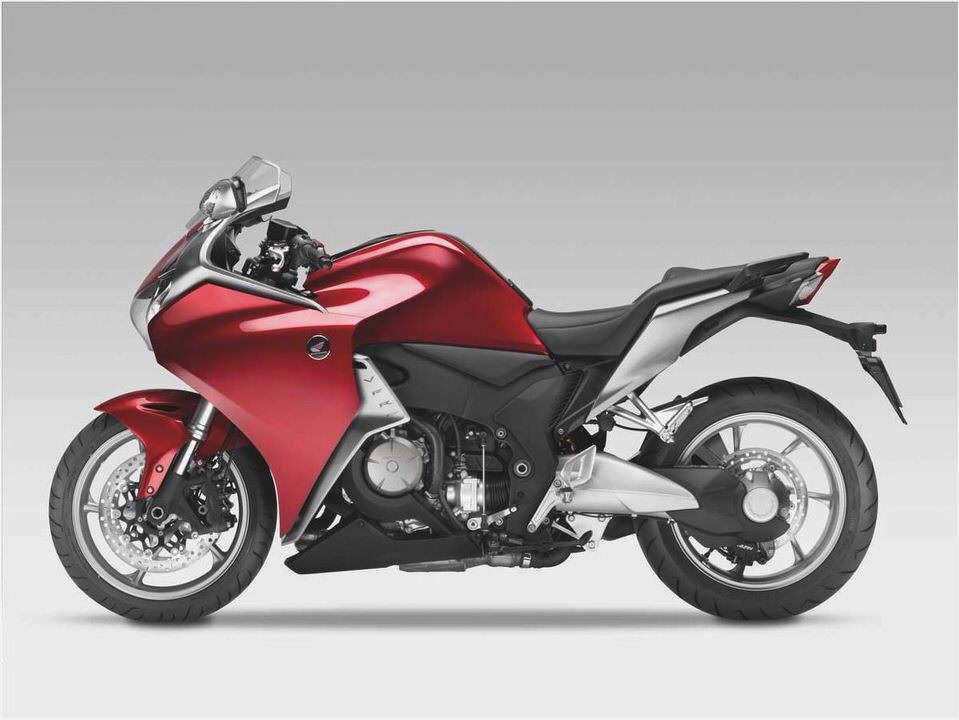 2010 Honda VFR1200F First Ride
How would you feel about getting waxed at a track day by a rider onboard a shaft-driven, V4-powered touring machine with ABS brakes, heated grips and touring tires? Don't laugh. it could happen. Meet the 2010 Honda VFR1200F.
Going into the press introduction of the 2010 Honda VFR1200F there were a couple big questions that needed to be answered. First, why is Honda holding the introduction at the Sugo racing facility rather than simply offering us a street ride? And exactly what class does this motorcycle belong in?
That brings us to the 3.5-mile-long Sportsland Sugo Circuit, just outside of Murata, Japan, where I hoped that the dozen VFR motorcycles queued up and ready to ride would provide some answers.
Powering the new VFR is the latest generation of Honda's signature V4 engine. This liquid-cooled 1237cc 76-degree V4 uses lessons learned from the V5-powered RC211V MotoGP program. Remember everyone was hoping that this bike would incorporate the V5 back when rumor of its existence first surfaced? At least this design took cues from that layout.
The front two cylinders are spread wider than the rear pair so that the engine can be slim to the rear. This helps keep the bike narrow at the waist and more comfortable for the rider while aiding mass centralization. Inside the V4 the heads incorporate a Unicam valve train that was first used on Honda's CRF dirt bikes.
Using this arrangement helped to keep weight down and reduces the overall size of the engine. Exhaust is evacuated through a quartet of unequal-length headers that come together at the base of a funky-looking right-side muffler which caps off a system designed to sound as good as it performs. I found that it really does sound great, especially at the upper end of the rev range when the engine is at full song.
The 2010 Honda VFR1200F engine is nestled tightly in its twin-spar aluminum frame. Notice how the front cylinder headers wrap around the front in a horizontal plane and  every bit of available space is used.
On the track is where it became obvious that the VFR1200F is a sportbike first, that just happens to be comfortable enough double as a touring machine. Although it's really too big for track duty it still handles its claimed 613-lb curb weight well, and the slipper clutch makes for calm downshifts when attacking corners. Its OEM-spec Dunlop Roadsmart tires provided plenty of traction considering this is supposed to be a high-mileage sport-touring tire.
I'm not going to lie, the bike did slide around a bit but what can you expect? Considering the VFR utilizes a shaft drive, it is important to note that driveline lash was almost non-existent. By incorporating a sliding CV-joint at the far end of the single-sided swingarm with an off-set pivot point, the design allows the shaft to move more freely than some other designs as the suspension travels up and down.
This is the first Honda motorcycle that incorporates 'throttle-by-wire' technology as well. After watching competitors work the gremlins out of their fly-by-wire technology, Honda has finally brought its version to the table.
This chassis as a whole worked brilliantly under the conditions we tested in, so time will tell if it proves to be as adept at long-range touring as it is to sport riding. It all starts with a twin-spar aluminum "diamond-configuration" frame joined to the handsome swingarm with a Pro-link rear shock, adjustable for rebound only, and a 43mm inverted fork with preload adjustability. Rake measures in at 25.5-degrees with 101mm of trail and mates with the long swingarm to provide a ride that is very stable at high speeds yet agile enough to be worthy of being considered a sportbike.
A combined braking system with standard ABS is up to the task of shedding speed and keeping things under control when it comes time to haul this beast to a stop. I'm generally not a big fan of linked brakes, but in this case Honda seems to have gotten the ratio working well. A pair of radial-mount six-piston calipers and massive 320mm rotors do most of the hard work while a dual-piston rear caliper and a single 276mm disc make up the back half of the system.
It does lack a level of feel compared to a non-linked system, but still works well under the harsh track conditions at Sugo with its hard, downhill braking zones and ultra-fast Turn 1 that requires the bike to scrub-off speed quickly from over 150 mph. I could feel the ABS working with its soft pulse on the lever indicating that I might have been going in a little too hot on occasion.
The VFR1200F features radial-mount, 6-piston Nissin calipers with 320mm discs. ABS comes standard. The unit also features Honda's latest version of its linked braking system.
Connecting the corners is a lot of fun with that big V4 purring, growling and making serious power across the rev range. No matter where I was on the track and whether I was riding the automatic (in S-mode) or the manual transmission bike, it is an absolute rocket. Now to be fair, there are probably a couple of faster sport-touring bikes available, but the VFR will give them a run for their money.
The fly-by wire throttle is very well-sorted and exhibits no hint of hesitation or unwanted abrupt reaction when getting on or off the gas. As the power builds from above four-grand, where Honda claims the engine makes 90% of peak power, the bike starts to move with authority.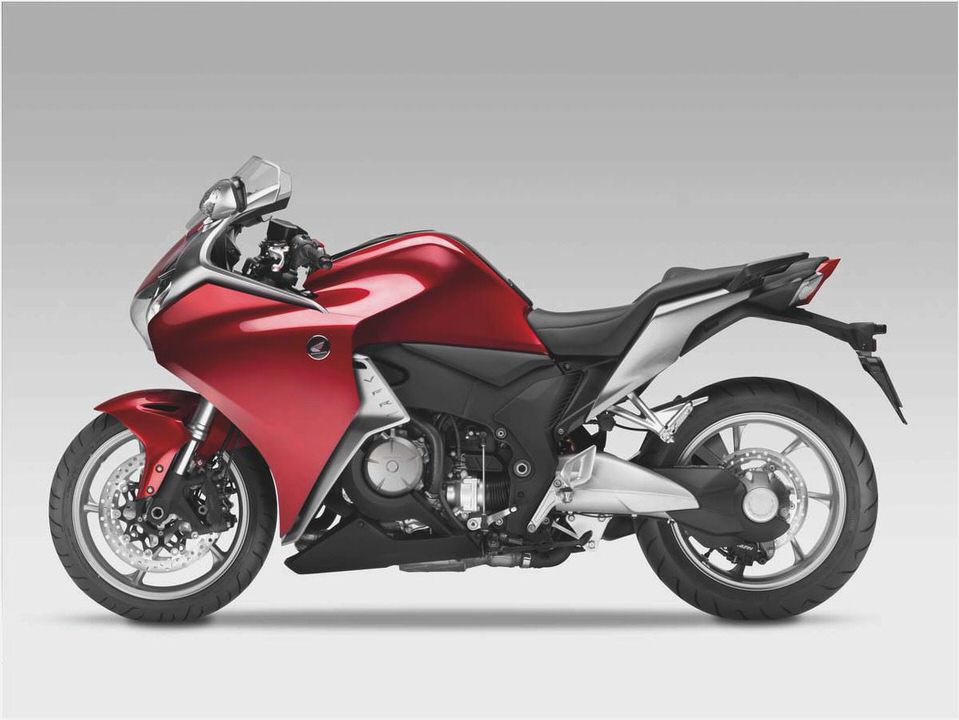 On the narrow roads outside Sugo the power delivery proved to be equally entertaining, whether I was chugging along with the engine low in the revs or keeping it in the meat of the power for quick bursts of acceleration, there's always enough to get the bike moving forward quickly when asked. Although power is important for anyone considering buying a VFR1200F, the aspect of this motorcycle that I'm most impressed with is the performance afforded by the Dual Clutch Transmission.
The Automatic version of the 2010 Honda VFR1200F has no clutch lever and no shift lever. This is the most obvious visual difference between the two models.
When riding the DCT bike it's clear that the system is dialed in. There are two modes to can select from while on the fly, D-mode for regular or street riding and S-mode for sport riding. In D-mode the bike shifts well-before it starts making real power. Instead, it just chugs along, shifting gears and accelerating in a mellow manner in order to maximum fuel efficiency and minimize strain on the rider.
Don't be misled into thinking the auto clutch is a snoozer. In S-mode the motorcycle is as fun as the standard version. To my surprise the bike shifts in a very intuitive manner, making both up- and downshifts precisely and effectively on the track to the point where I was comfortable letting the bike do the work while I focused on enjoying myself on the winding, twisty Sugo race track.
The VFR never initiated an unwanted shift, and yet if you don't agree with the gear it chooses then simply select a different gear with the paddle shifter. The bike reverts to manual mode as soon as you intervene.
What the arrival of this technology does for the consumer is to make riding accessible to people who may think a big-bore sport-touring motorcycle like this might be too much for them. The automatic transmission should reduce apprehension among less experienced riders and more intriguing to someone who may not feel they have the skill to make shifts, use the clutch effectively and generally operate a motorcycle of this caliber.
It is all about making the riding experience available to more people, because operating a traditional motorcycle is something the more experienced riders among us might take for granted. Of course, the counter argument is whether or not we need inexperienced riders on a bike with this much power.
My answer is that while the VFR is a sportbike with a marvelous engine, it does not have the liter-bike acceleration of a CBR1000RR and there are plenty of other bikes already out there that people can buy that will get them in over their heads. On the contrary, Honda is trying to make riding safer. Plus, if consumers embrace the DCT they will find riding around in D-mode will provide a rather mellow riding experience and could possibly make sport-touring more appealing to more people.
At least, that's the plan.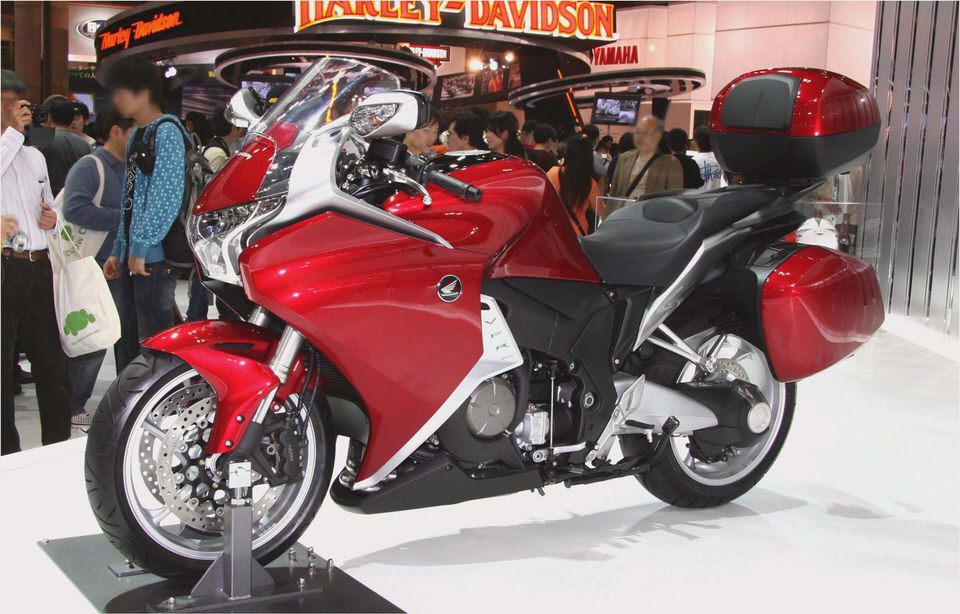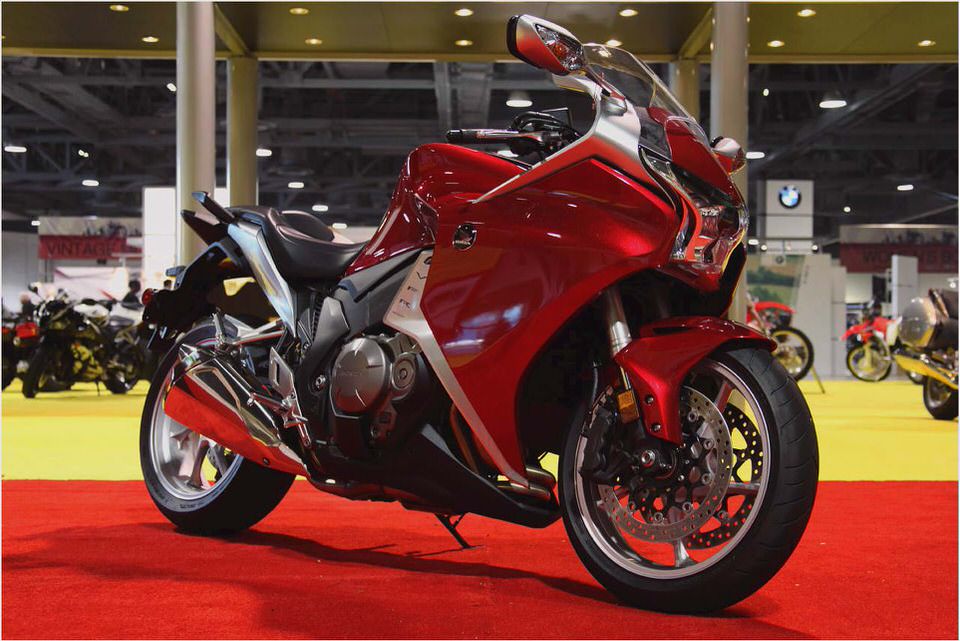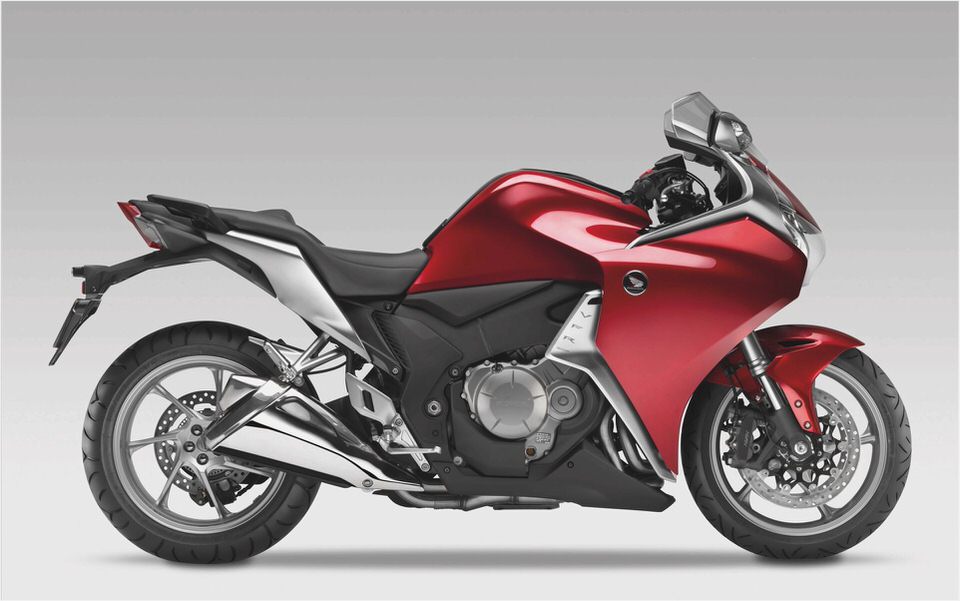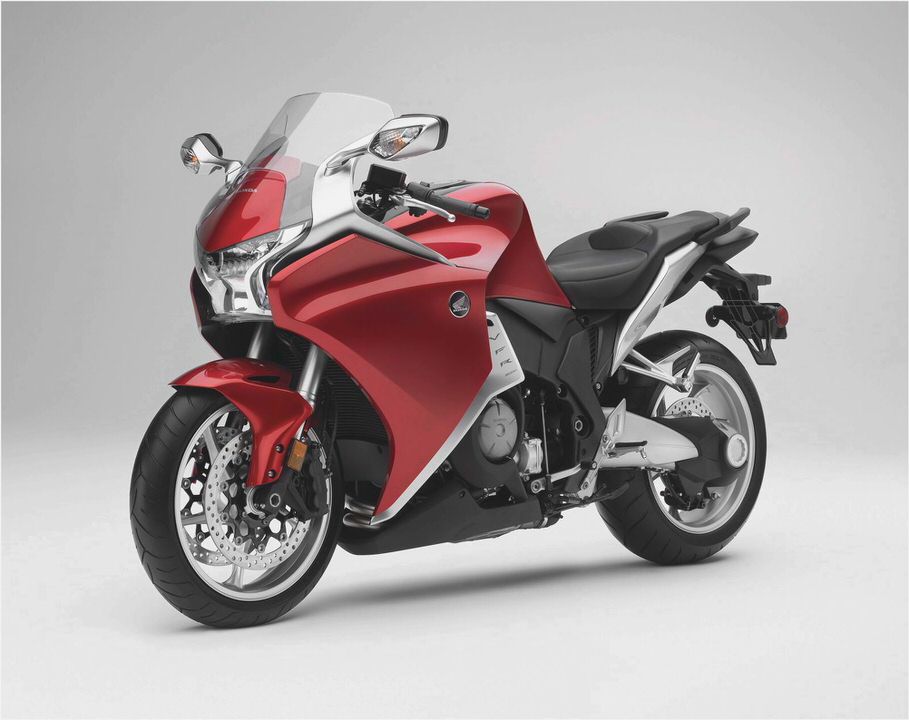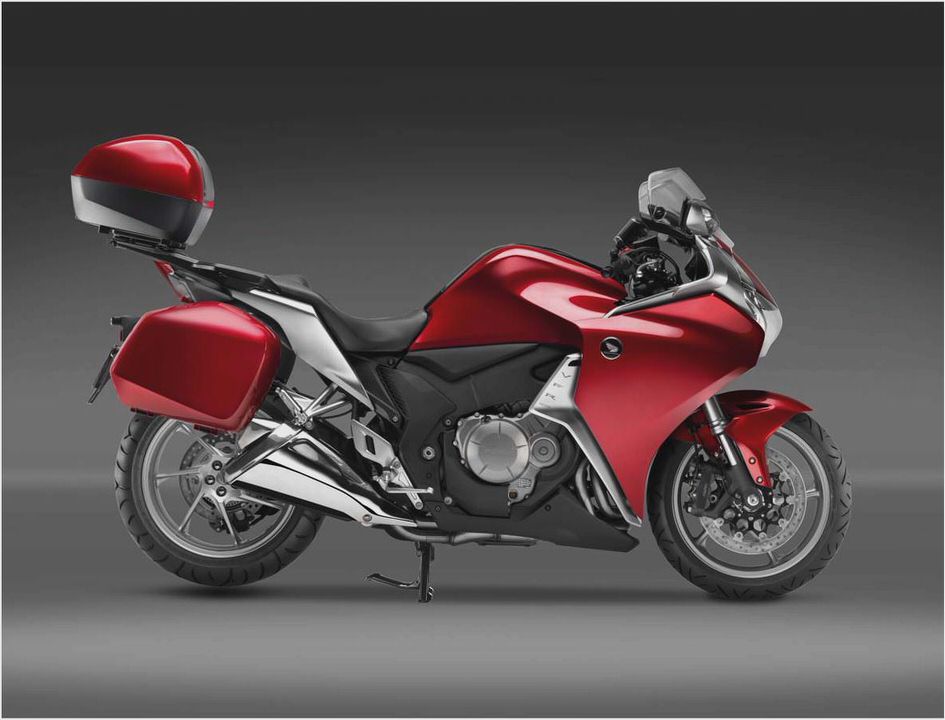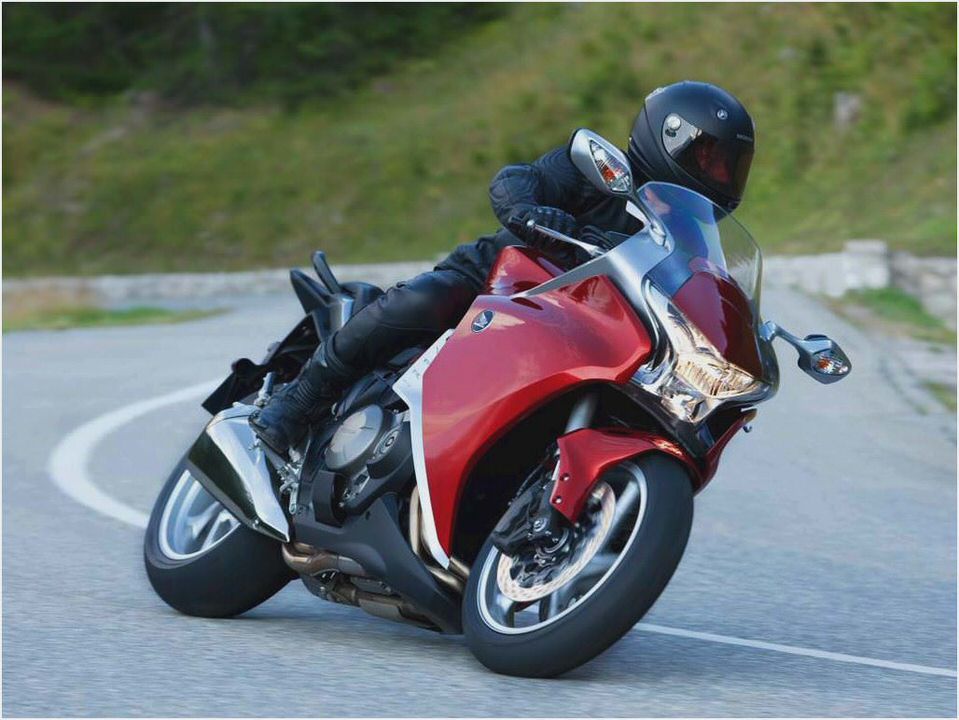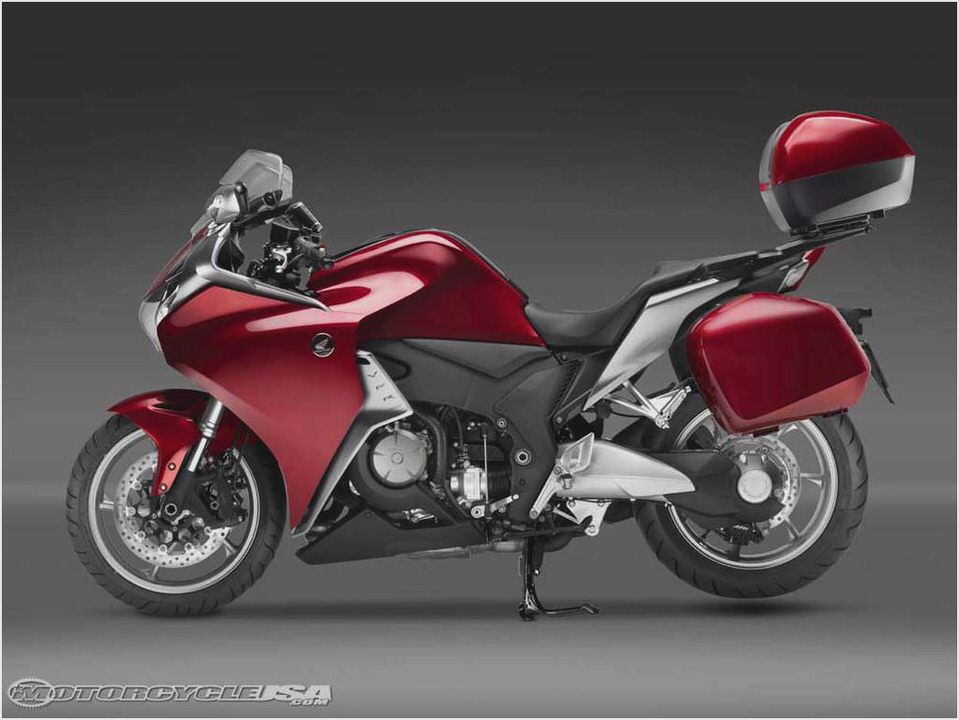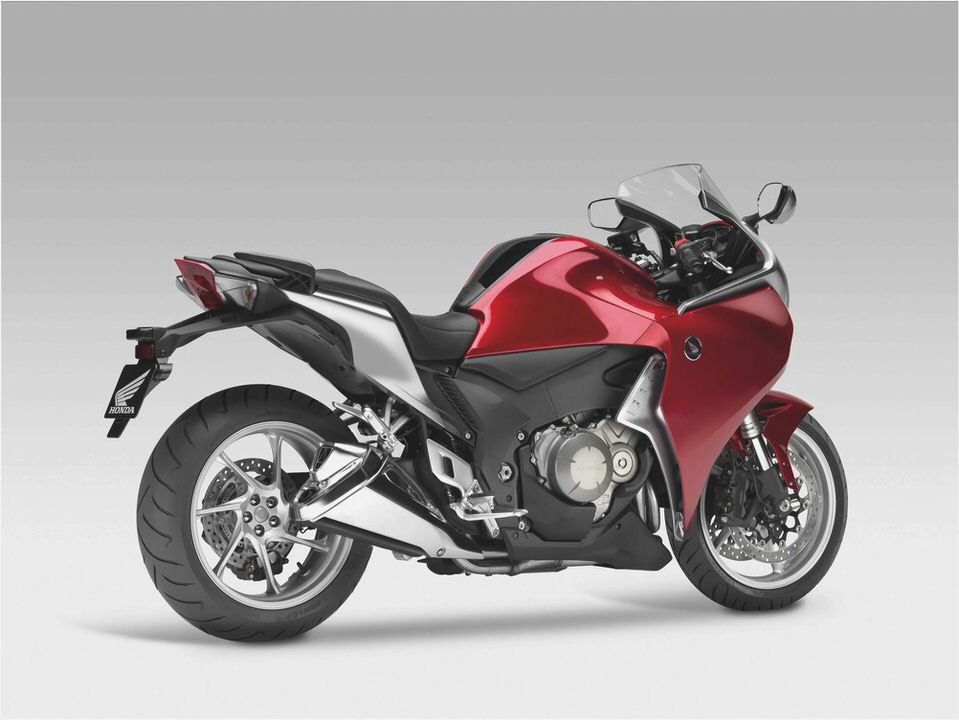 1964 – 1965 AC Shelby Cobra Daytona Coupe – Images, Specifications and…
Honda CRF 150 and CRF 230 – Motocross Bike Test – Review – Dirt Rider…
2013 Honda CBR600RR Review RideApart
Hero Honda Splendor Pro vs Bajaj Discover 100 : Comparative Review – BikeBD
Honda XR650L, Fury & CBR250R – model terbaru untuk 2013 – Arena Kereta