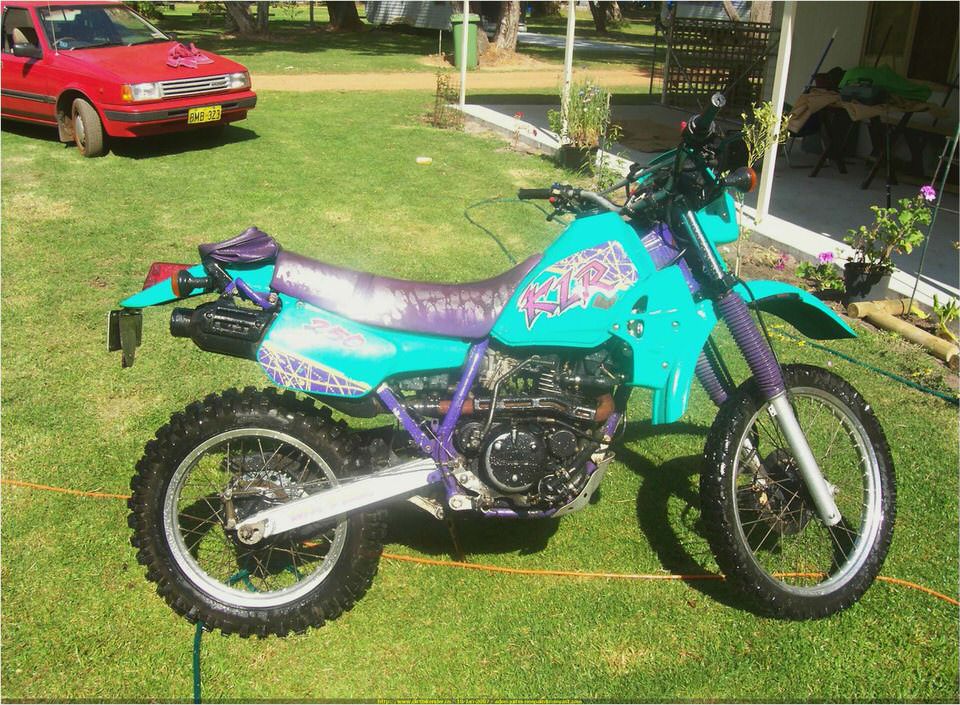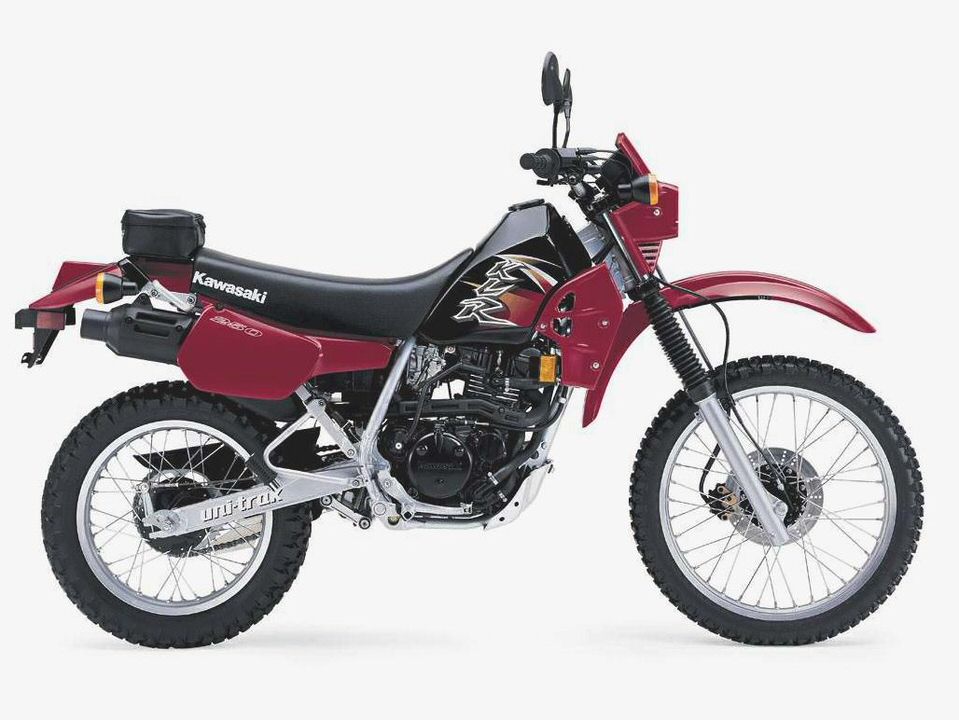 Specifications:
Introduction
Most likely, the best way to start when reviewing the 2010 Kawasaki KLR 650 is the fact that for exactly $6 grand you get virtually more motorcycles into one. After spending a fair deal of time on it, we seriously started considering that the concept of a multi-purpose motorcycle almost doesn't make it justice. This thing will commute, deal with crowded city traffic, tour and ride as well on gravel as it does on tarmac, so it's really hard not to fall for itwell, not really because it isn't that good looking and neither as powerful as the alternatives on the market today, but it's one hell of a ride for the buck.
37-bhp carbureted single-cylinder engine
For a middleweight dual-purpose motorcycle, it's a rare thing to be powered by a single-cylinder engine, but the KLR actually is and by a 651cc, four-stroke, DOHC, four-valve unit. A Keihin CVK40 carburetor sends fuel into the big bore and stroke (100.0 x 83.0mm) motor, ensuring plenty of low and midrange grunt while the five-speed gearbox makes sure that the engine will be kept "in the zone" although we have our abstentions regarding that.
Weighing overall 432 lbs (wet), the bike features a steel frame and generally massive bodywork, making it look much heavier than it actually is. With 7.9 inches of travel front and 7.3 inches of travel rear, the 41mm telescopic fork respectively the Uni-Trak rear shock aren't ready to hit the off-road just on paper, but in reality as well. Also, the standard spoked wheels (21-inch front and 17-inch rear) come to support the suspensions equipment and provide a smoother pass over difficult terrain.
Featuring a 58.3-inch wheelbase, on-road stability isn't an issue, but the 35 inches high seat is for those under the average height. Wind protection is ensured by a fairing and a fairly tall windscreen because those 6.1 gallons of gas going in the tank won't be burned fast at all.
Like most the equipment on this bike, the brakes are modern and highly effective. Up front, a 280mm petal-style disc works with twin piston caliper while the 240mm rear disc sticks to a single-piston caliper.
Although not built for the most ostentatious of you out there, the KLR 650 won't pass unnoticed wherever you ride and look much more expensive than it actually is.
History
But was it always that way? Not quite, because the first ever Kawasaki KLR 650 was introduced back in 1987 as a heavy duty piece of machinery powered by the same liquid-cooled, four-stroke, DOHC, 4 valves engine that developed 44bhp. The fork was a 38mm unit and there was also the Uni-Trak swingarm.
Looks weren't that important and yet, wind protection was sufficiently good to ensure comfortable riding conditions even at a top speed of 108 mph.
The bike was highly reliable and dependable, so it carried on being produced with no significant change for no more or less than two decades. Last time I checked, the previous generation model was still going strong on and off the road and appreciation from riders didn't lack at all.
Kawasaki updated the KLR 650 for 2008 and the new generation model is overall more refined and offering different power and torque figures (37bhp at 6,200rpm and 45.3 Nm of torque at 4,950rpm). The bike's exterior appearance was totally renewed by a new half fairing, headlight and windscreen. This makes it more adequate for street riding and, as we mentioned, it helps hide that very low MSRP.
Colors available in 2009 were Ebony, Sunbeam Red and Oriental Blue.
Competition
Given the fact that the Honda XR650L doesn't look as good as the Kawi does and yet starts at $6,499, we can only start thinking better and better about the KLR. But not for long as XR's 644cc, air-cooled, dry-sump, single-cylinder, four-stroke, SOHC; four-valve engine featuring Honda's Radial Four-Valve Combustion Chamber makes a top off-road performer out of it while handling isn't bad at all either. Also, with a ground clearance of 13 inches, it's clear where the XR650L will shine while the ability to go on the streets remains just that.
The Suzuki DR650SE is a great overall motorcycle starting at precisely $5,699. Adequate both for beginning and experienced riders, this thing will perform equally satisfying on and off the road while being powered by a 644cc, four-stroke, air-cooled, OHC engine. Like both the above mentioned bikes, the Suzi is carbureted and features an electric starter, but doesn't add nothing special on the scene, does it?
Those in search of a street bike offering the ability to get off the road from time to time are also offered the Suzuki V-Strom 650/ABS. Although not a dual-sport model, just a versatile one, the V-Strom is worth mentioning just for those who don't plan on spreading too much dust.
The BMW F 650 GS is also not quite THE difficult terrain performer as it has turned into a rather comfortable street corner carving motorcycle capable of leaving the tarmac behind in favor of bumpier terrain. Yet, those two cylinders add on to the price, which starts at $9,195 for a 2010 model year. German quality build also counts.
Exterior
Among the Japanese crowd, this middleweight dual-sport Kawasaki is pretty much the most attractive as ever since the 2008 revamp the bike features a generous fairing and a sufficiently high windscreen to offer the proper wind protection that day-long riding requires. Don't get me wrong, it could have been more discrete and refined, but that's something that we're expecting from future model years.
Like on a proper dual-sport model, the front wheel is much bigger than the rear one (21 inches compared to 17 inches) and this gives the imposing overall appearance and that always ready for action look. Also, the mirrors are mounted on the tall handlebars and the hand guards come as standard equipment. There's a serious skidplate in case that the 8.3 inches ground clearance doesn't allow for easy passing over all obstacles.
For a bike in this class, the seat is foamy and even spacious we could say, even though it isn't perfect for touring. At the back, there's the always useful luggage rack, so the bike is also practical. Saddlebags can also be mounted for extra carrying capacity.
The colors available for the 2010 model year Ebony, Candy Persimmon Red, Candy Thunder Blue are supposed to give the KLR a livelier appearance and the last two even manage to do that.
Press Reviews
It's powered by a rugged 651cc, single-cylinder, four-stroke, four-valve engine that offers quick throttle response and healthy low-end grunt. Naturally, the engine has all the amenities like electric start and liquid cooling (with fan and temp gauge). fourwheelers
"The engine could certainly do with an update and a move to fuel injection would certainly help matters, but overall the KLR650 still makes a compelling case in its favour. A jack of all trades but master of none, the KLR650 is a reliable and versatile machine that out of the box is ready for any adventure and suitable for all skill levels." mcnews
With the high seating position and mucho leverage offered by the dirt-style handlebars, the KLR carves through corners with minimal input. Thankfully, the dual-sport tires offer a surprising amount of grip. amadirectlink
They're genuinely horrifying for anything but relaxed skidding around in the dirt, which is no great hardship considering 432-pound dirtbike is the same potentially painful oxymoron it was 20 years ago. motorcyclistonline
On the street, handling is about as neutral as Switzerland. The KLR is a wonderfully intuitive bike, which put me in the position I found myself at the beginning of this storydaydreaming about my surroundings, rather than concentrating on the task of riding. ultimatemotorcycling
. we'd call the new KLR's street/dirt ratio about 80/20, but when we say dirt we mean gravel roads or moderate jeep trails at best. The improved suspenders, new swingarm and unchanged steering geometry make the KLR a better turner and super stable in a straight line. motorcycle-usa
Price
This Kawasaki comes with a $5,999 price tag. Note that the accessories will increase the price, but these make all the difference at the long haul.
Conclusion
Fair enough, Kawi could have offered a fuel-injected engine, a lower seating position and much better styling and the KLR 650 would have turned out an even greater success, but if it meets the demands of riders who exploit it on all kinds of terrains, it can meet our demands as well. Still, we're expecting minor modifications on future model years.
Engine and Transmission
Chassis and Dimensions
Frame: Semi-double cradle, high-tensile steel
Rake / trail: 28 degrees / 4.4 in.
Front suspension / wheel travel: 41mm telescopic fork / 7.9 in.
Rear suspension / wheel travel: UNI-TRAK® single-shock system with 5-way preload and stepless rebound damping / 7.3 in.
Front tire: 90/90×21
Rear tire: 130/80×17
Front brake / rear brake: Single 280mm petal-type disc, two-piston caliper / single 240mm disc, single-piston caliper
Overall length: 90.4 in.
Overall width: 37.8 in.
Overall height: 53.1 in.
Ground clearance: 8.3 in.
Seat height: 35.0 in.
Curb weight: 432 lbs.
Fuel capacity: 6.1 gal.
Wheelbase: 58.3 in.
Features Benefits
Long Distance Minded 651cc Four-stroke Single
Cam timing and tuning combination aid in producing a broad user-friendly powerband
Smooth bends on the one-piece exhaust pipe permit exhaust efficiency at all rpm
Light, silent cam chain contributes to a quieter engine
Double engine balancer helps engine run smoothly from idle to redline for less fatigue on long rides
New piston ring design helps prevent oil consumption
Oillevel window permits easy and accurate inspection
Four-valve Cylinder Head
Compact combustion chamber allows increased compression ratio with less detonation yet provides maximum valve area for optimum flow
Boosts low-end torque and its easy breathing means power at all rpm
Secondary air (ASV) system helps reduce harmful exhaust emissions
Liquid Cooling
Thin and lightweight Denso radiator fitted with a lightweight and thin cooling fan for maximum cooling efficiency, even when speeds are low
Maintains consistent engine temperatures for long engine life and sustained power during hard use
Allows tighter engine clearances for quieter running
Includes a temperature gauge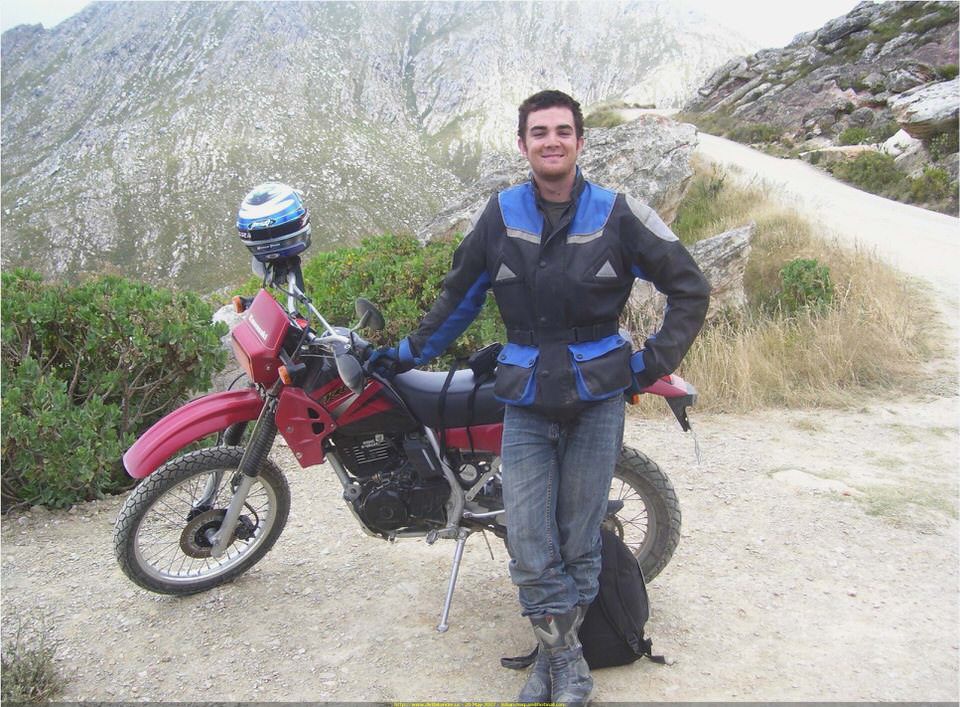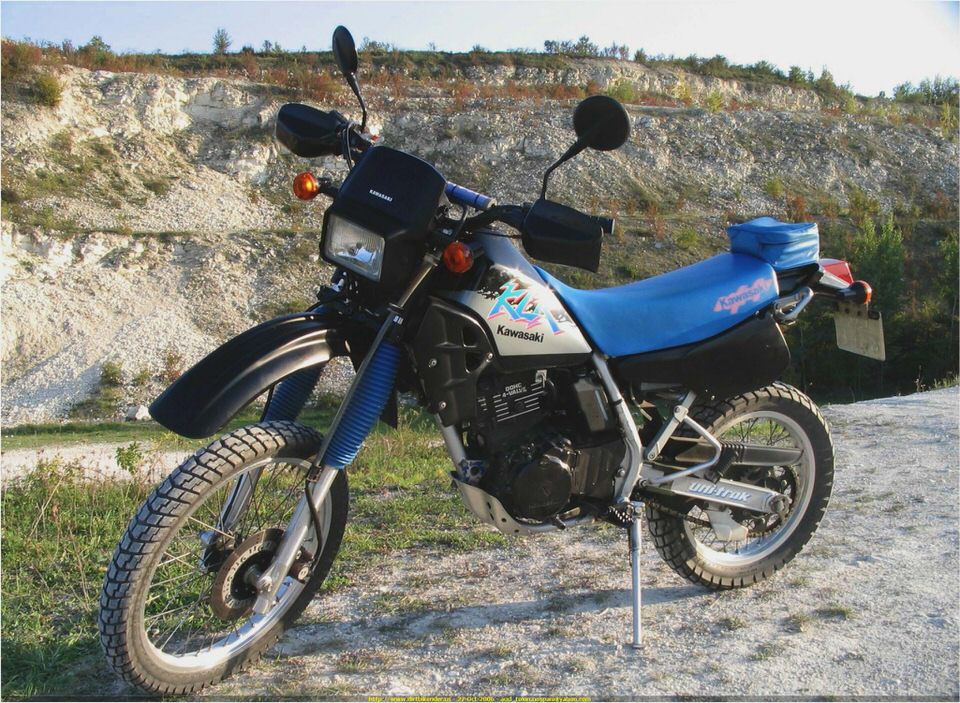 Fully Transistorized Ignition
Fully transistorized ignition unit precisely controls timing no matter how fast the rpm changes
Long, trouble-free lifespan
Electric Starter
Easy and convenient starting
Handlebar-mounted Choke
Convenient location makes starting and warm-up easier
Five-speed Transmission
The engine's broad torque curve means only five speeds needed for off-road sprinting and relaxed highway cruising
O-ring drive chain for reduced maintenance and long chain service life
Capable Suspension
Beefy 41mm front fork with 7.9 inches of travel is rigid and plush enough to tackle on- and off-road terrain and provide all day comfort to the rider
High-mounted front fender for any adventure-touring situation
Rear UNI-TRAK® suspension features a five-way preload shock absorber with four-way rebound damping and 7.3 inches of rear suspension travel
Progressive rate provides a smooth, controlled ride
D-section swingarm contributes to the bike's excellent traction
Strong Wheels
4mm spokes provide wheel stiffness, further enhancing handling performance and improving steering response
Chassis
Semi-double cradle frame made of high-tech, round-section, high-tensile steel
Detachable rear subframe provides access to the rear shock, airbox and carburetor for easy maintenance
Large rear cargo rack included
Engine Guard
Protects engine from rocks and trail debris when the going gets tough
Front and Rear Disc Brakes
Lightweight 280mm front and 240mm rear petal discs offer excellent braking
Lighting
Dual-bulb headlamp offers great night illumination
Rear taillight, parking light and the high-mounted turn signals improve the KLR650's visibility at night or in poor visibility conditions
Large 6.1-gallon Fuel Tank
Additional Comfort and Touring Features
Bodywork includes a large fairing contributes to increased wind protection
Alternator output is 17A, with a total capacity of 36W to provide ample power for the headlight as well as add-on grip heaters and other accessories
Easy-to-read instrument panel is mounted to the frame contributing to lighter steering – and includes a large-face speedometer, tachometer, odometer, trip meter and water temperature gauge
Urethane seat foam offers all-day comfort for long-distance riding
Optional extended warranty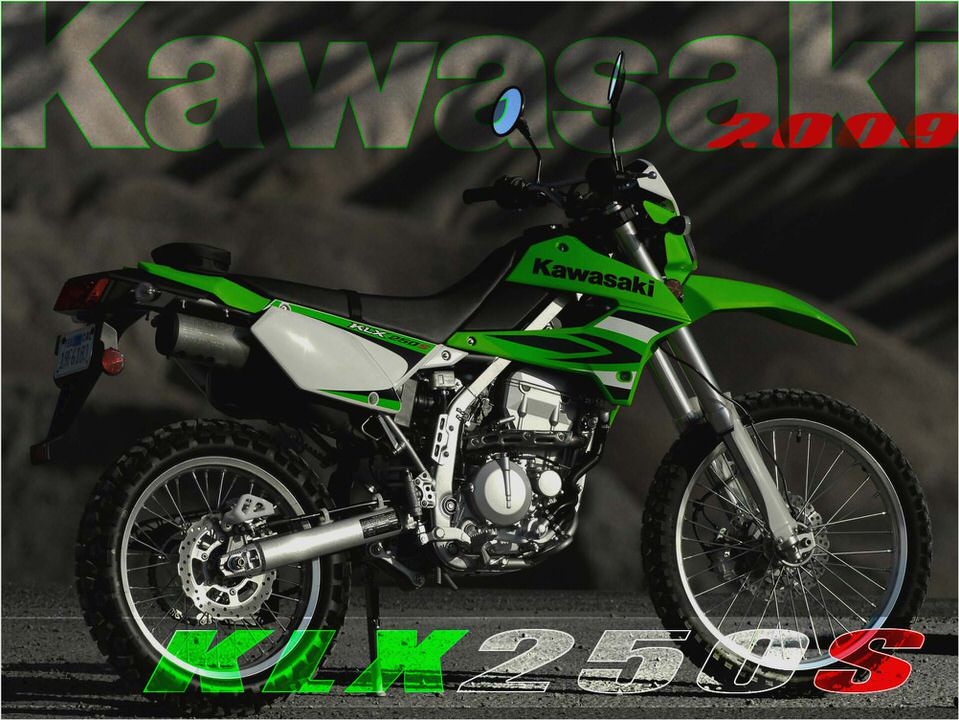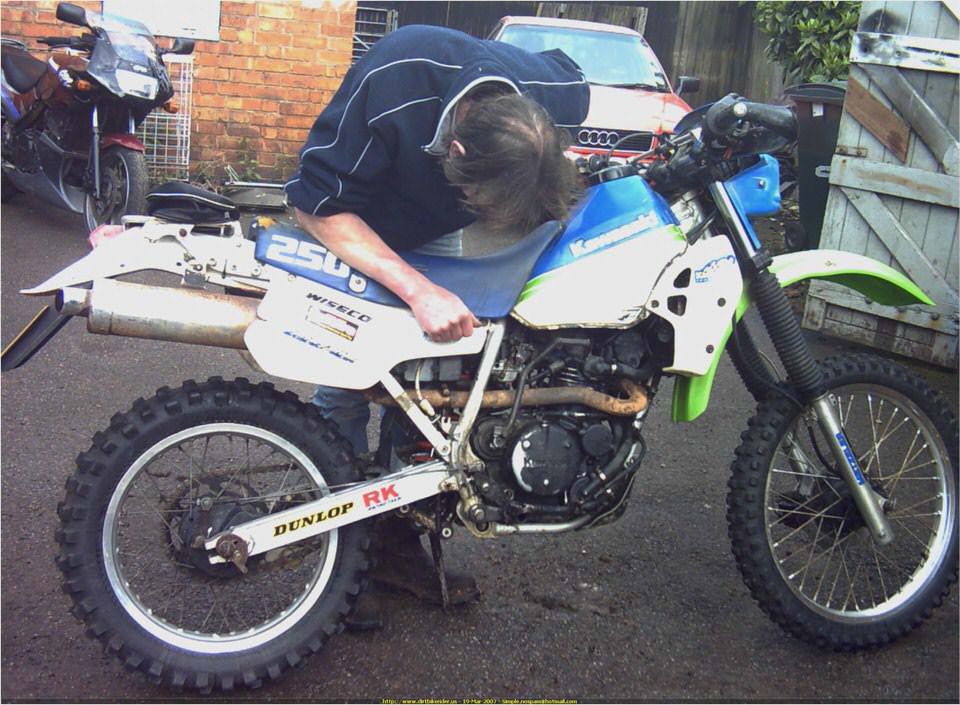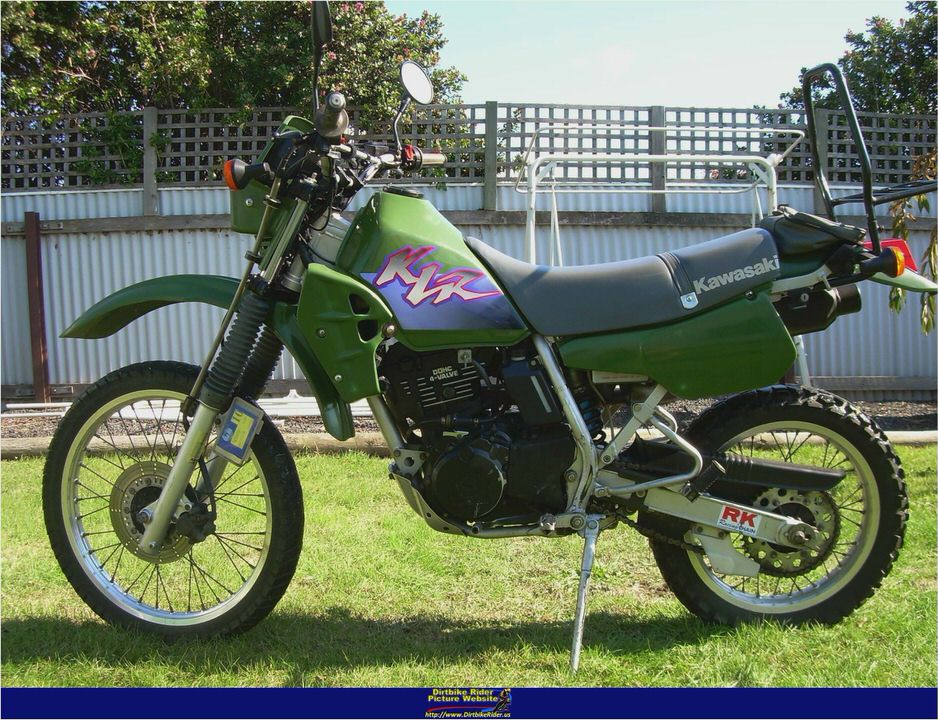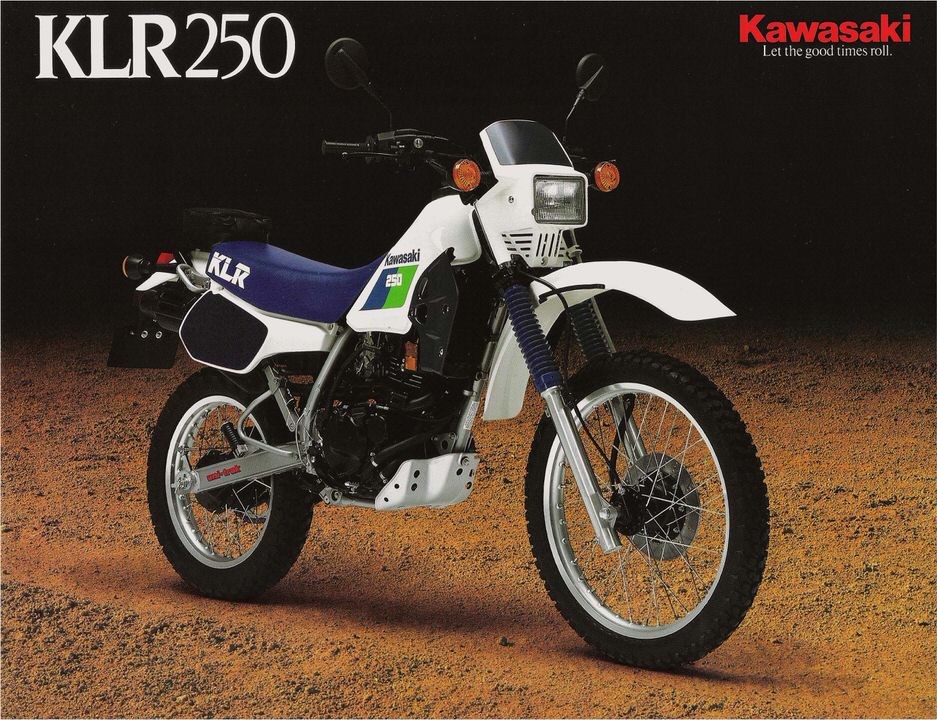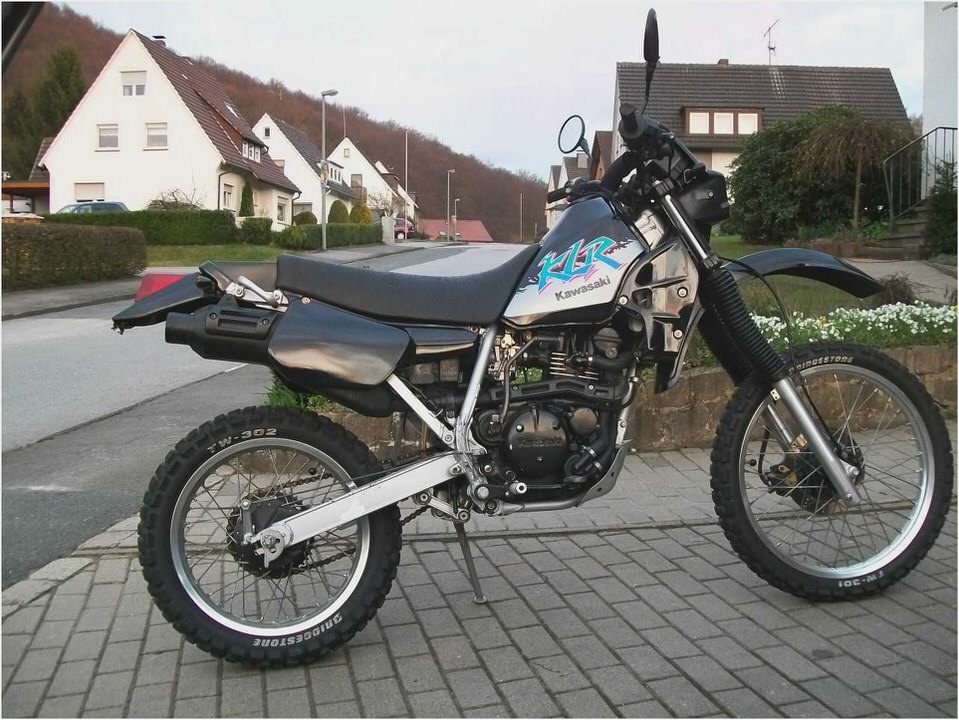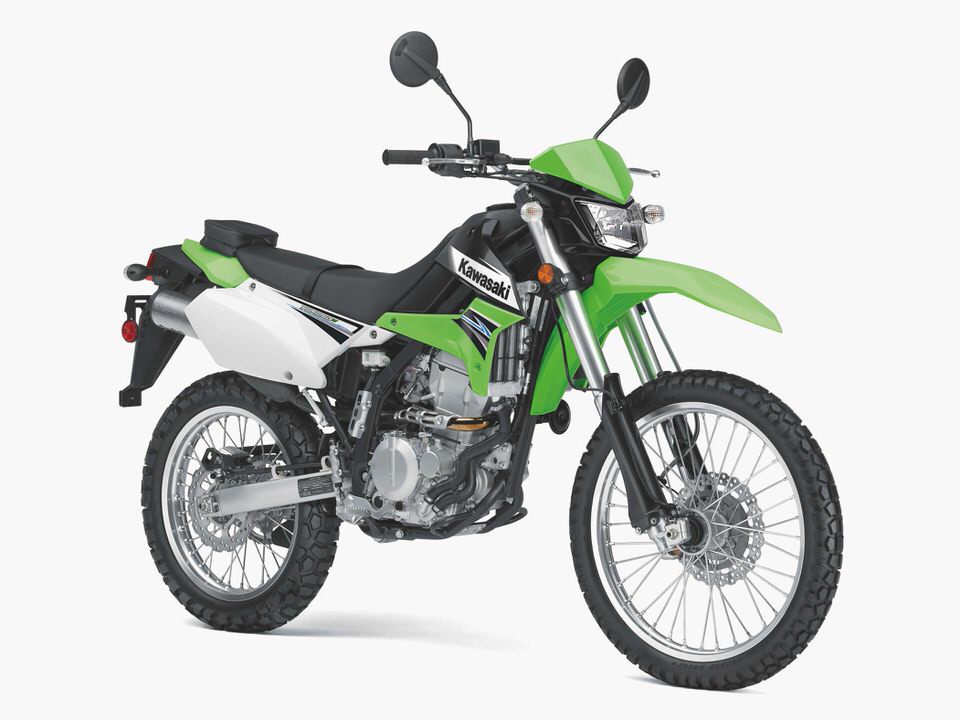 Klr 250 Service Manual Owners Guide Books
The Revolution Begins: 2004 250cc Four-Stroke Shootout – Transworld Motocross
Kawasaki Vulcan 900 Custom SE Review – Ultimate MotorCycling
MD First Ride: 2007 Kawasaki Vulcan 900 Custom …
2013 Kawasaki Brute Force 650 4×4 Review